Updated on by Lyric Fergusson
Agreat pair of binoculars is the best reason to slow down, relax and enjoy what the world has to offer around you. Bird watching, hunting or any recreational activity will be completely transformed when you master the skill and have an opportunity to look at landscapes clearly and through a new lens. With so many available in the market it can be tough deciphering which one works best for your lifestyle. Below are the top binoculars that we suggest looking at for improved outlook on the world.

Best Binoculars Under $200
---
(Best value)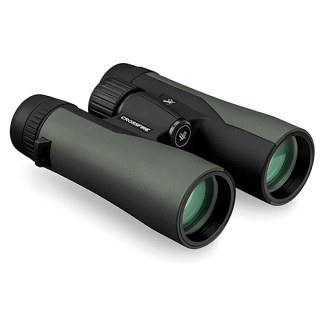 Why it's great: This binocular is great quality, has high levels of performance and is fairly priced. Its multi-coated lenses highlight topnotch optical quality, all while the wide field of view and depth of field create finest subject achievement. You won't find another pair of binoculars even close to this value or this price.
Easily adjust the eyecups and focus your binoculars to create the ideal performance. Its sleek design comes with a case for protecting and is the perfect accessory to take with you on hikes or other recreational activities.
Keep in mind: The eye glass protector is attached but can be easily removed if you so desire.
Good for: People who don't want to spend a fortune on binoculars but want clear visibility and quality at an appropriate price.
---
(Highest quality)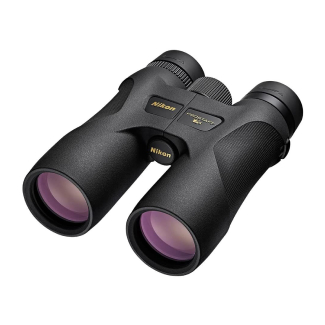 Why it's great: This light weight, easy to use, landscape binoculars may be the priciest on the list, but its advanced optical system will deliver every time. The most important part of binoculars are clarity and color, luckily these do both exceptionally well with its fully multilayer coated lenses and phase correction coated prisms.
These offer the best quality brightness and resolution making them the best choice for looking at wildlife or differing scenery around the world. Its rubber body makes it easy to hold, grip, and provides a level of protection. Have no fear these are durable, fare well in any weather condition, and offer the best for all lovers of nature.
Keep in mind: Although these are expensive binoculars, they do have problems with the lens cover if not installed correctly. Make sure to read the instructions thoroughly to set them up.
Good for: People who want to invest in great quality binoculars and use them to the best of their availability.
---
(Best low light binoculars)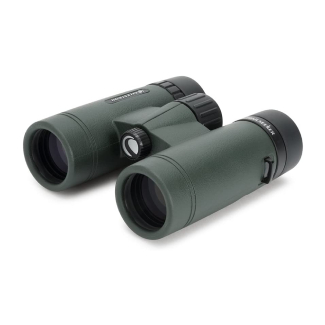 Why it's great: These binoculars not only perform well in the best of conditions but exceed expectations on cloudy days, or in low light. Feel confident identifying varying animals of subject with its impressive image quality and resolution. These have an outstanding outdoor performance and are bird watcher's dream.
They're fully waterproof and fog proof, making them perfect for any weather condition you might come across. They also have a fantastic up-close focus range for precision, sharp objects, and details. Take on the outdoors with these and you won't be disappointed.
Keep in mind: These are lightweight and durable, but some may find the eye piece covers to be a bit bulky.
Good for: Avid bird watchers who want clear visibility in any condition.
---
(Great well rounded binocular)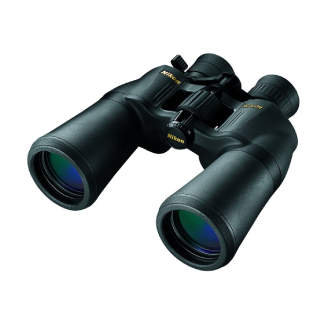 Why it's great: These binoculars offer everything and more, they perform under any weather condition and have exceptional zoom qualities. The zoom control is easy to reach and boasts precise control adjustments, this allows for fast and smooth range when finding a point of focus. It's turn and slid eye cups have comfort in mind, while providing relief to your eyes for extended periods of use.
These also come with a neck strap, a protecting case that includes a belt loop, lens covers, and a tripod adapter. Feel at one with Nikons Binoculars and use them to the fullest potential and enjoy flawless visibility with superb zoom focus.
Keep in mind: These can be heavy if you plan on wearing them around your neck for long periods of time. However, they come with a belt loop so use that for some relief on long journeys.
Good for: Outdoor adventures, with people who want to cover all terrains and have great zoom capabilities.
---
(Lightest weight)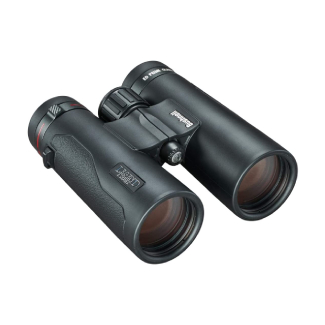 Why it's great: With outstanding clarity in any condition, a fantastic reputation with professional hunters and it weighs next to nothing, this is a great product. The glass is covered with high quality protection to ensure added security to the overall design of the binoculars. Use these in rain or snow as it uses state of the art rainguard technology to bead up the small droplets and scatter less light, guaranteeing that you never miss a thing.
These can be used by the most advanced binoculars users or entry-level. You will have bright, clear images from start to finish and will make hunting or casual use elevated.
Keep in mind: It can be tricky to focus if you wear glasses so be sure to read instructions fully to understand the best tools to avoid this problem.
Good for: Hunters or people trekking as they are lightweight, compact and can be used comfortably.
---
(Most durable)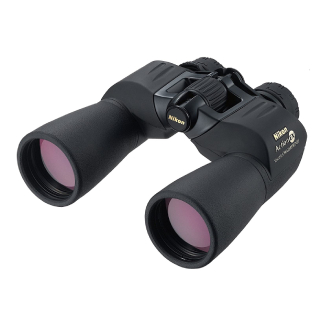 Why it's great: Are you ready for brighter, sharper and crisp low light performing binoculars? Then these are made for you. Since it has 50mm lenses, they work exceptionally well in dusk or dawn and their field of view is amazing. Their durability is resilient, sturdy and well made, it's everything you could possibly need from Nikon.
Its rugged rubber armor provides a non-slip grip, ensures foolproof durability and presentation. Its central focus knob works quickly and efficiently to quickly view your subject and produce top-notch images. Great optics quality for an even better price point.
Keep in mind: These are quite heavy binoculars. They are absolutely incredible, but if you plan on bringing them on long journeys, or for consistent bird watching think of getting a very comfortable shoulder strap or tripod.
Good for: People who want to have high resolution in the comfort of their home or outdoors.
---
(Best in open spaces)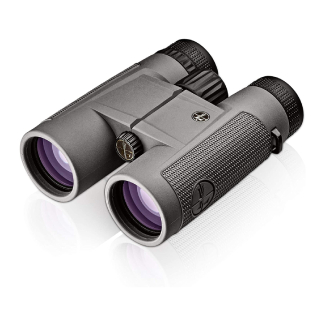 Why it's great: These are the best if you are looking for small subjects or details in a wide-open landscape. The Leupold offers relentless performance time after time. It is built and designed with a rugged, compact covering that is ready to handle any weather condition thrown its way.
Its precision focus adjustments easily allow you to change for depth and gives you impeccable magnification levels in any field. Its waterproofing allows you to take these in any harsh weather and feel safe. Don't fear anything when you use them, they are strong, powerful, and offer an outstanding resolution.
Keep in mind: These are fantastic, but make sure to carry them properly and store away in bag when not in use to avoid damage.
Good for: Adventure seekers who fear nothing, these are robust and offer pristine quality.
---
FAQs about binoculars
---
1. Can I use binoculars to view the moon?
Yes, you can. It depends on the quality of binocular but 12×50 works best for viewing the moon and getting a better image quality. 12×50 are also great binoculars for beginners.
---
2. What do the numbers mean in binoculars, for example, 10×50.
The first number refers to the magnification. So, in the case of 10×50, the 10 means that it magnifies an image by 10 times. The second number refers to the objective size, which is the size of the lenses at the end of binoculars. Generally speaking, the larger the objectives are the more you will be able to see, the brightness will increase, and the view will be clearer.
---
3. What are the main reasons I need binoculars?
If you are an avid bird watcher, hunter, or generally interested in outdoor activities you will want them. They allow you to spot things far in the distance and offer a clear, visible view. This is essential for anyone wanting to view objects at a higher level.
---
4. What is eye relief?
Eye relief is the distance between your eyes and the binoculars that let you see the field of view. If you wear glasses look into getting binoculars that have a larger eye relief number, so there can be more space between your glass lens and your binoculars.
---
5. Do I want a rubber coating on binoculars?
Rubber coating can be very popular with binoculars, as it adds to the comfort and grip of holding them and it protects them from general damage and dropping. If you plan on taking them with you on all terrains, I would look into having a rubber coating.
---
Conclusion
---
Choosing a set of binoculars is very important, especially when deciding what you want them for. For a bird watcher or hunter, a good pair of binoculars can show you fine details, make colors brighter, and allow you to capture and identify what you're looking at. Binoculars in some cases will become an everyday occurrence, where you won't leave the house without them. They can be expensive, but they are an investment. You will be able to use them for years to come and the moment you use them, you won't be turning back. See nature and life through a new set of lenses and discover what you've been missing.
You may also like our other product reviews…
Ceiling Speakers | Computer Speakers Under $50 | Computer Speakers Under $100 | Digital Cameras Under $1000 | Gaming Chairs Under $100 | Gaming Keyboards Under $50 | Gaming Keyboards Under $100 | Gaming Mouse Devices Under $50 | Graphics Cards Under $100 | Guitars Under $500 | Headphones Under $200 | Headphones under $300 | Headphones under $500 | In-Wall Speakers | Laptops Under $700 | Luggage Sets Under $50 | Mechanical Keyboards Under $50 | Noise Cancelling Headphones Under $50 | Noise Cancelling Headphones Under $200 | Office Chairs Under $200 | Office Chairs Under $300 | Party Speakers | Point and Shoot Cameras Under $100 | Point and Shoot Cameras Under $300 | Portable Record Players | Projectors Under $200 |