Updated on by Lyric Fergusson
Having a good set of speakers for your computer can make or break the experience for you. If you don't have good sound quality, you won't really be able to enjoy listening to music, watching videos, or playing games. When you're on a budget, finding the right set of speakers becomes even more difficult.
That's why I've compiled a list of the best computer speakers under $100 for you. Take a look at the options and the price of each to figure out which will best suit your needs.
Best Computer Speakers Under $100
---
(Best quality)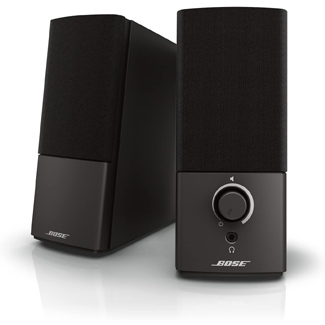 Why it's great: Bose is a well known brand when it comes to sound. Even though these are their entry-level speakers, they have the Bose quality. The sound is well balanced, with clear treble sounds and nice bass sounds. You'll get great quality sound no matter the volume level. Another thing I really love about these is that they don't make that hissing or static sound when they're on and there's no sound playing. But the minute you play something, the sound comes out nice and clear. These also have a headphone jack and an auxiliary input that allows you to play music from phones or other sources.
Keep in mind: These do not come with a subwoofer, but they really don't need it unless you want to emphasize the bass sounds.
Good for: People who want the highest quality speakers they can get at an affordable price.
---
(Most professional)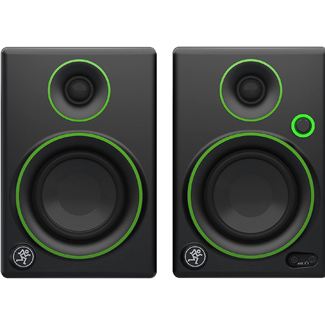 Why it's great: For studio monitor speakers, these are a great deal. The sound is clear and accurate. If you're using these as just general speakers for your computer, they are more than good enough and really sound great. They're also very easy to set up and use. They're pretty small and don't take up too much room either. If you're using these for a home studio, they're still a great deal for the price. They don't have a razor-flat frequency response, but if you have any experience with recording and good ears, these are perfectly fine. Especially if you're new to recording and need something on a budget, the sound is amazing for the price.
Keep in mind: If you really want to use these to record, you may want to add on a subwoofer to get the perfect bass sound.
Good for: People that need decent, professional studio monitor speakers, but at an affordable price.
---
(Best wireless speakers)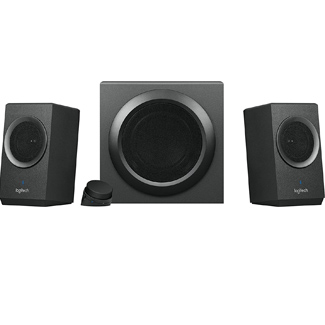 Why it's great: These are completely wireless and connect through Bluetooth, which makes them compatible with not only your computer, but any device with Bluetooth capability. This set also comes with a subwoofer, which is nice if you really like thumping bass. Plus, you have the ability to adjust the bass settings. Another thing that really makes these speakers shine is that you can play sounds from multiple sources at once. They have an auxiliary input and if you have that and the Bluetooth connected, you'll be able to hear audio from both. This is pretty cool and also pretty rare.
Keep in mind: These have a smaller subwoofer, so you don't get the same bass quality as you would with a larger speaker.
Good for: People that have multiple devices they want to be able to pair with their speakers.
---
(Most versatile)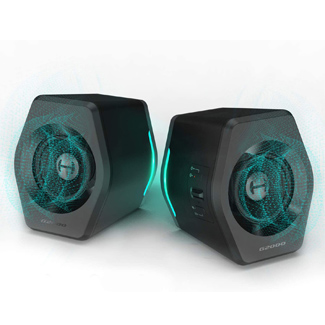 Why it's great: The thing I love most about these speakers is that they have three different modes: movie, game, or music. Each one enhances the sound for that particular sound, giving you the best listening experience for all types of media. The buttons are all intuitive and the speakers make a sound with each press, so you know exactly what you're switching. These have a USB port, Bluetooth capability, a 3.5mm port and cord, and a subwoofer port. While these don't come with a subwoofer, it's nice to know you can easily add one on if you prefer more bass. These also have lights on the sides and the back with 12 different effects to create whatever kind of ambiance you want.
Keep in mind: There's a little bit of a delay when you're connecting through Bluetooth, but they sound great once you get everything set up.
Good for: People that want to be able to have different sound quality for different types of media.
---
(Most portable)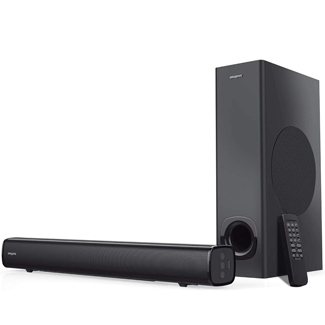 Why it's great: This one is a little different than the other options because it's a soundbar with a subwoofer, rather than traditional speakers. The nice thing about this is the soundbar fits right underneath your monitor and the subwoofer sits under your desk, which means you won't have speakers taking up any extra space on your desk. Another great thing about this set is that it comes with a remote control, making it super easy to change volume, power on/off, or anything else you need to adjust, like treble and bass settings. This 2.1 speaker system also provides 160W peak power, which is more than you'll get with most of the other speakers on this list. You'll also be able to connect with almost any media outlet you'd like since it has Bluetooth capability, a USB port, a 3.5mm auxiliary port, optical audio input, and a TV(ARC) connection.
Keep in mind: These charge through the USB port, so while they're plugged in you'll need to use Bluetooth or an audio cable to connect them to your computer.
Good for: People that want a small speaker that's more portable, so they can take it with their laptop for sound on the go.
---
(Best space savers)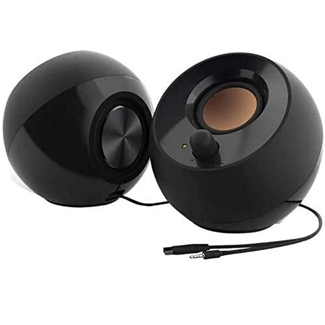 Why it's great: These speakers are nice because they're pretty small and don't take up much space, but still give you a great sound experience. They only take up 4.4 inches, so they'll fit nicely on even the smallest desk. The 45-degree angle of the speakers sends the sound straight to your ears and the high and low sounds are balanced perfectly. I also haven't noticed any sound distortion at the higher volumes. Another plus side to these speakers is that you don't need a wall plug to power them. They come with a USB that plugs directly into your computer to keep them running.
Keep in mind: These sound best when you're sitting in front of them. They lose a little bit of the bass quality if you're trying to listen to them from across the room.
Good for: People that don't have a lot of desk space and need smaller speakers.
---
(Best value)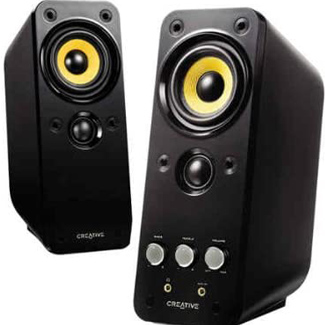 Why it's great: These speakers have a great quality sound with smooth high sounds, warm mid sounds, and good low sounds. Overall, these sound really amazing for the price. The sound is crystal clear and there's no distortion at higher volumes. Another perk is that all the controls are easily accessible, so you can adjust the volume and balance as needed. Also, the balance knobs do have a stop in the middle, so you know where the center is without having to guess. These come with an RCA to stereo adapter that allows you to use them with your TV, gaming console, or DVD player.
Keep in mind: While you do get some bass sounds with these, it's not the deep, ground-shaking bass you'd get if you had a subwoofer.
Good for: People that want to get the most out of their speakers for a decent price.
---
(Most options)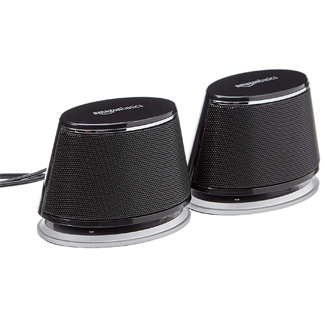 Why it's great: When it comes to purchasing these speakers, you have a lot of options. You can choose a single speaker, a set of two, or a set of four. You can also choose to have an HDMI cable included or a mouse included. Plus, they come in black or gray. With so many options, you're sure to find something right for your setup. Now, on to the sound quality: these have a full, rich sound, especially given their small size. They don't get a lot of bass, but that's expected when you don't have a subwoofer connected. They also have LED lights to create some ambiance. The style is a more modern design that fits well in any office space.
Keep in mind: You can't turn the lights off on these speakers, so be aware of that if you have them in your bedroom at night or just don't like having the illumination.
Good for: People that want a little more choice in the speakers they are buying.
---
(Best bass sound)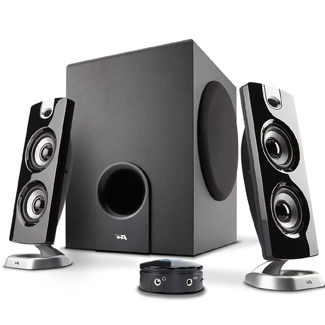 Why it's great: This speaker set gives you the richest, fullest bass sound out of the choices. If bass is really important to you, these are the speakers you want. With the largest subwoofer of the bunch, you can control and adjust the bass to your desired sound. Speaking of control, these come with a desktop control pod, making it quick and easy to make all those adjustments. Another perk to these speakers is they have longer than average cords, so you have more options on how to space them out and where to put them. They also come with a one-year warranty in case you have any problems.
Keep in mind: Out of all the options, this set is the biggest. You'll need to make sure you have the space for everything.
Good for: People who love rich, deep bass sounds.
---
(Most fun)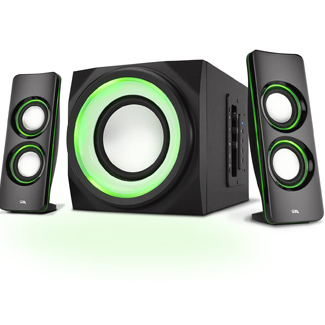 Why it's great: These speakers are made by the same company as the previous option, but are a little smaller and less powerful. However, they're also a lot more fun! They have LED lights that will turn your room into a party. You can choose from seven different color options, have them continuously rotate, or turn them off for a more peaceful, relaxed experience. On top of looks, these also sound great. The highs and mid sounds are perfectly balanced and the subwoofer does offer some decent bass. Plus, these are Bluetooth speakers, so they can connect to any device with Bluetooth capabilities.
Keep in mind: With a smaller subwoofer, the bass isn't as good as the previous option, but it's still decent. And it's a lower price.
Good for: People that like their speakers to light up.
---
(Most classy)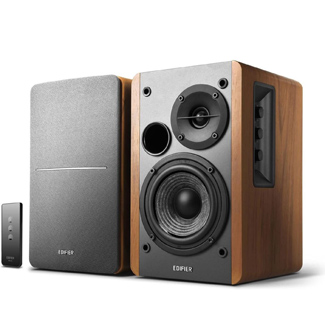 Why it's great: These speakers have a wooden enclosure for a timeless, classy look. All the controls are on the side and you can easily adjust volume, as well as treble and bass settings to get the sound you want. They also come with a remote control for adjusting the volume and powering on/off. The sound quality is crisp and clean, with no distortion on the highs and decent lows, although not as deep as you'd get with a subwoofer. These have a dual RCA output and a 3.5mm auxiliary port, making it easy to connect to your computer, phone, or music device. For the price, these speakers have great sound quality and look nice in any office. The best part: they come with a two-year warranty!
Keep in mind: These do not have Bluetooth capability.
Good for: Anyone that wants more aesthetically pleasing speakers.
---
FAQs about Computer Speakers
---
1. What is a good wattage?
I didn't mention the wattage for all of the options above, but you can easily look that up. The reason I didn't bring it up on every set is because there are a lot of variables when it comes to what you'll need. It depends on the room, the type of music or sound you listen to, and whether it's a high-efficiency or low-efficiency speaker. If you listen to louder, uncompressed music, you could want up to 200W, but if you listen to classical or jazz, 25W could be enough. It really varies a lot and shouldn't be your main concern when trying to find the right speaker set.
---
2. What features should I look for?
Again this will depend on how you use your speakers. If they're just going to be hooked up to your computer, you may not need anything fancy at all. If you want to be able to use other sources with your speakers, then Bluetooth capability or an AUX input is essential. If you want more bass sounds, you'll need a subwoofer. If you don't have much space, then wireless and smaller, more compact speakers are best. Think about the speakers' primary use and you should be able to figure out which features you need.
---
3. How do you control computer speakers?
There are different ways to control your computer speakers and it will depend on the set you get. Some have a remote control or control pod. Some you control through your computer. The vast majority of computer speakers have controls on one of the speakers. Usually, there are knobs on the front of the speaker, so they're easy to access and adjust.
---
4. Can computer speakers be used for TVs and other devices?
Some speakers can be used for other devices. If they are Bluetooth speakers or have an AUX input, you'll be able to use them with other devices. Some come with an RCA to stereo adapter, which would allow you to hook them up to the TV or a gaming system. If you want to be able to use your computer speakers for other things, make sure to find out if the ones you want have any of these features.
---
5. What are USB speakers?
There are actually two different types of USB speakers. USB speakers are powered by plugging a USB cord into a computer or device, rather than having a wall charging, power adapter. This is typically an analog USB speaker. A digital USB speaker charges the same way, using the USB cord, but it also allows you to use the USB cord for an audio signal.
---
Conclusion
---
With all-new advances in technology coming all the time, there are loads of options for computer speakers on the market. And they're better than ever! But finding a good quality set of speakers that won't break the bank can be very frustrating. Especially if your old set just broke and you need some new ones right now.
The right set of speakers can really enhance your sound experience, whether you're watching a video, playing a game, or just listening to music while you work. That's why it's so important to take a look at the features you want and need in a sound system before you buy.
Hopefully, this guide has helped you figure out what you need and to pick the right computer speakers for your setup.
You may also like our other product reviews…
In-Wall Speakers | Laptops Under $700 | Luggage Sets Under $50 | Mechanical Keyboards Under $50 | Noise Cancelling Headphones Under $50 | Noise Cancelling Headphones Under $200 | Office Chairs Under $200 | Office Chairs Under $300 | Party Speakers | Point and Shoot Cameras Under $100 | Point and Shoot Cameras Under $300 | Portable Record Players | Projectors Under $200 | Projectors Under $500 | Record Players Under $100 | Routers Under $100 | Shower Speakers | Soundbars Under $300 | Speakers for Vinyl | Turntables Under $200 | Turntables Under $300 | Turntables Under $500 | Turntables Under $1000 | TVs Under $300 | Vlogging Cameras Under $300 | Wireless Headphones Under $200 |