Updated on March 22, 2021 by Lyric Fergusson
So. Many. Choices. Buying a new pair of headphones has the potential to be a long process. You need to decide on the features you want, the amount you want to spend – and even see how long they're comfortable for. We're here to help you narrow down your options just a bit.
Here are a few of the best headphones we've found under $200:

Best Headphones Under $200
---
(Most comfy)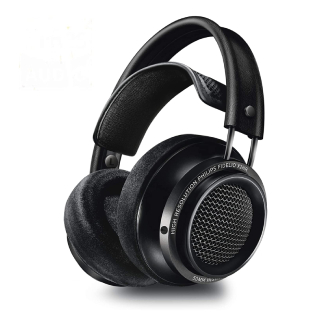 Why it's great: Wow, are these comfortable. The earshells are tilted, which means they fit your ears a bit better. Not only that, but the open-back design allows for better sound transparency. These should only be used indoors, which will be obvious once you see that its connection is wired. The leather headband is a nice touch.
Keep in mind: This pair of headphones does not include a microphone, so you'll need to purchase additional equipment if that's a feature you need.
Good for: Sitting at your computer – whether it's working or gaming.
---
(Longest lasting)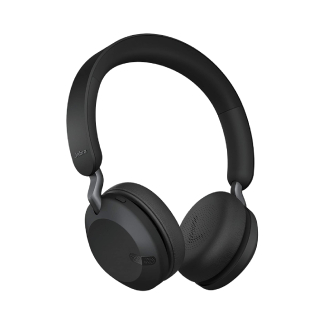 Why it's great: A single charge can give you up to *50 HOURS* of battery life. We didn't even know that was possible! These headphones fold up, making them easy to pack up for on-the-go adventures. In addition, this pair offers simple and direct access to Alexa, Siri and Google Assistant. Bonus: Aside from the standard black, these also come in navy, gold beige and copper black.
Keep in mind: The controls basically come through a mobile app. There's not much in the way of desktop features.
Good for: Tuning out your co-workers.
---
(Most affordable)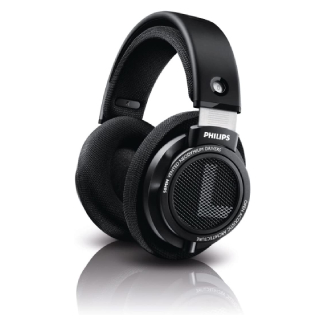 Why it's great: It's huge to find an affordable pair of headphones with the sound quality you want. Not only are they incredibly lightweight, but they are open back, so you still have a sense about what's happening around you. These wired headphones only come in black, and if you need a microphone feature, you'll need to purchase it separately.
Keep in mind: It's difficult to replace the ear pads.
Good for: The price point.
---
(Top sound quality)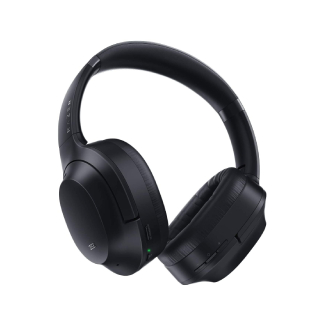 Why it's great: Who doesn't like to see that a product you're researching has met certain standards? This pair of headphones is THX certified – meaning the sound you hear is at the level that the audio engineer wanted you to hear it at. Another convenient feature is that when you set your headphones down, they automatically pause, which is great when a distraction is thrown your way. The headphones come with a protective case, and they're offered in two colors: classic black and midnight blue.
Keep in mind: The noise-canceling feature works well for general background noise, but you may still hear loud, up-close sounds.
Good for: Hours of wear.
---
(Most lightweight)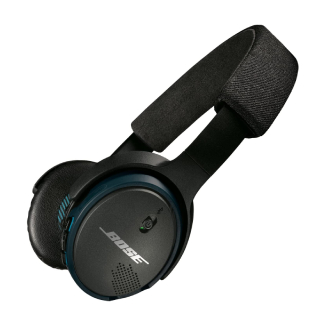 Why it's great: Bose is known for sound. And we love these headphones for those who have the ability to listen to music while they're working. It's so easy to use these headphones to switch back and forth between your tunes and your phone calls. In fact, these can even sync up to your contact list to let you know who is calling when you're mid-song! You'll get 15 hours per charge – definitely lasting you through a workday or two. This product comes in both black and white, and it weighs in at only 5.38 ounces.
Keep in mind: If you move around a lot while wearing these, they might not stay completely put.
Good for: Switching between work and play.
---
(Most luxurious looking)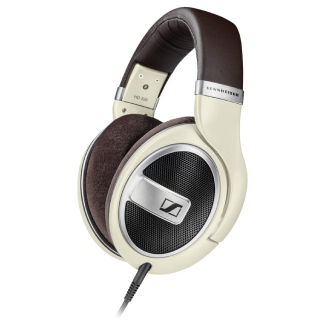 Why it's great: They had us at velour ear cushions! These over-ear beauties have the softest ear pieces – and we're also obsessed with the ivory/brown color combination, too. Though it's an open-back style, we highly recommend listening to music loudly on them, because the sound quality is phenomenal.
Keep in mind: Being open back headphones, you may need to be mindful of those around you when jamming out.
Good for: Making a stylish statement.
---
(Most classic)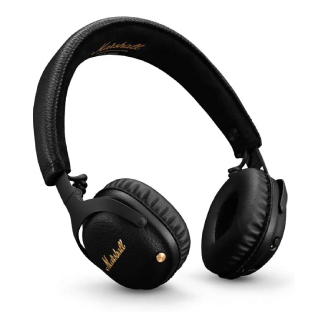 Why it's great: The microfiber headband provides both comfort and a sleek look. These headphones mean business: You could get up to 20-30 hours on a single charge, depending on if you've activated the noise-canceling option. While these are advertised as on-ear headphones, the large earpieces may come off more like an over-ear product.
Keep in mind: These headphones have a noise-reduction option, however they might not fully shut out all sounds.
Good for: Quite a long time!
---
FAQs about headphones under $200
---
1. What headphones are the best?
There's a reason that there's a variety on the market: You need to find the comfort level and features that work for what you want to get out of them. Are they for exercise? Are they for work? Are they for video games? You may want to try several pairs before finding the right kind for you, and you could check them out in the environment you'll be using them in before you fully commit.
---
2. Should I get headphones or earbuds?
This mainly has to do with your own personal comfort level. Some people prefer over-ear coverage, having their ears cupped by the cushions. Others like the barely-there feeling of earbuds. On the other hand, headphones can be quite clunky during many activities. And earbuds may be a little more likely to cause long-term damage since they sit so much closer to your ear canal.
---
3. What are noise-canceling headphones?
Noise-canceling headphones allow you to get a better sound quality out of your music or podcast. They can help you reduce the noise around you – though it's rare that they can silence every bit of sound that surrounds you. At the gym and want to keep to yourself? Look into noise-canceling headphones. Work with loud coworkers and need to focus? Check out noise-canceling headphones.
---
4. Should I buy wired or wireless headphones?
They each have their advantages. Wired headphones may offer better sound quality, often cost less, and never need charging. Wireless headphones allow you to move around, easier to exercise with, and often have additional features that may be worth the additional cost. It may even be worth it to have a pair of each, depending on how you're using them.
---
5. Are expensive headphones worth it?
They may be! Everyone has their own definition of expensive, whether it's $50, $100, or $300. If you'll be using your headphones a lot, then it might be worth it to invest in something that sounds amazing and could last a long time. They may also feel better and just fit better. But if you're on a budget, there are plenty of options that don't sound bad at all: You just need to do a little more research to discover which ones may be right for you.
---
Conclusion
---
Sure, there are amazing headphones that would cost you hundreds more. But when you're looking at only spending a hundred or two, there are a lot of quality finds that you don't have to search hard for. For the most part, you can get the sound you want – for a price point you want.
You may also like our other product reviews…
In-Wall Speakers | Laptops Under $700 | Luggage Sets Under $50 | Mechanical Keyboards Under $50 | Noise Cancelling Headphones Under $50 | Noise Cancelling Headphones Under $200 | Office Chairs Under $200 | Office Chairs Under $300 | Party Speakers | Point and Shoot Cameras Under $100 | Point and Shoot Cameras Under $300 | Portable Record Players | Projectors Under $200 | Projectors Under $500 | Record Players Under $100 | Routers Under $100 | Shower Speakers | Soundbars Under $300 | Speakers for Vinyl | Turntables Under $200 | Turntables Under $300 | Turntables Under $500 | Turntables Under $1000 | TVs Under $300 | Vlogging Cameras Under $300 | Wireless Headphones Under $200 |