Updated on by Lyric Fergusson
Finding the right pair of headphones can increase your quality of life exponentially. Improved sound quality, Bluetooth connectivity and a luxuriously comfortable fit are all features that will allow you to better experience what you're listening to, whether it's your favorite music, podcast, audiobook, TV show or video game. Even if you're just looking for headphones that will allow you to block out the distraction of a noisy environment, there are plenty of options with noise cancelling technology to improve your focus and relaxation. Here are the seven best headphones for under $300.
Best Headphones Under $300
---
(Highest quality)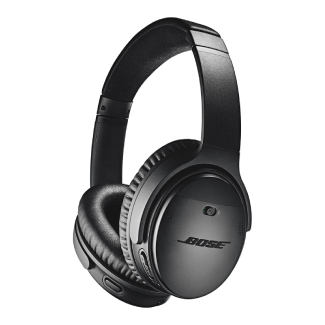 Why it's great: These headphones, produced by leading industry brand Bose, offer three levels of noise cancellation and a noise-rejecting dual-microphone system for a superior listening and speaking experience. With up to 20 hours of battery life, these headphones are Alexa-enabled so that you can easily access and share music and information. These headphones are wireless and feature Bluetooth pairing as well as personalized settings that can be updated through an app on your smart device. Lauded for their comfort and durability, these headphones come with a carrying case, charging cable, and audio cable.
Keep in mind: Some customers have reported some Bluetooth connectivity issues.
Good for: The customer that wants all the bells and whistles, including easy app access, Alexa compatibility, comfort, and superior noise cancellation and sound quality.
---
(Best battery life)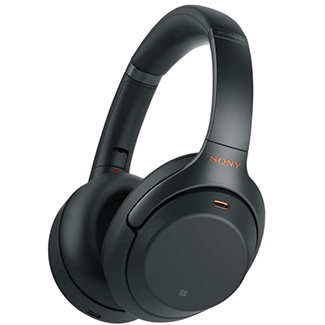 Why it's great: These headphones are best known for their proprietary digital HD noise cancelling technology and extended battery life, which boasts 30 hours of use from a single charge. They also feature a built-in mic for hands-free phone calls and easy touch controls for changing music tracks or adjusting volume. Alexa-enabled technology allows for voice access to your device while covering the right ear cup automatically turns down your music to accommodate a quick conversation. With so many personalized features, these headphones cater to a customized user experience to best fit your lifestyle.
Keep in mind: Some customers report that these headphones don't work well in extreme cold temperatures.
Good for: The customer that wants to get extended use between charges as these headphones have a long battery life.
---
(Most comfortable)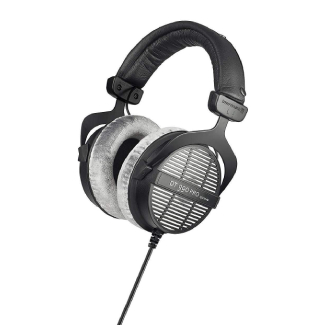 Why it's great: These headphones have been designed with maximum comfort and superior sound quality in mind. With strong bass and treble aptitudes, these open, over-ear headphones are ideal for professional mixing, mastering and editing. The soft, circumaural velour ear pads provide a fit so comfortable that you'll forget you're even wearing headphones. These headphones provide exceptional spaciousness and detailed tone depth and are incredibly durable as they are made with a robust spring steel headband design.
Keep in mind: These are not wireless headphones and require a cable plug-in.
Good for: The customer looking for something to use professionally in a studio setting.
---
(Best noise cancellation)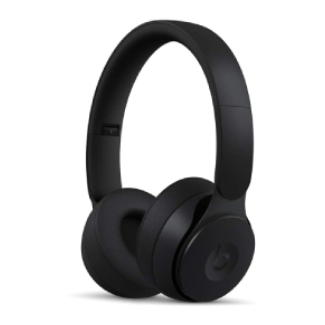 Why it's great: These headphones, by the well-known Beats brand, offer active noise cancellation as well as transparency to help you stay aware of your surroundings. These headphones provide 22 hours of listening time per charge and with the Apple H1 headphone chip and Class 1 Bluetooth, these headphones can connect to your smart device from an extended range with fewer dropouts. Compatible with iOS and Android, these headphones have voice-activated controls via "Hey Siri" on iOS devices as well as voice capability on a variety of other compatible systems.
Keep in mind: Some customers report that these are not as comfortable as other headphones at the same price point.
Good for: The customer looking for something stylish as well as high-quality as these name-brand headphones are known for their trend-setting look.
---
(Best bass quality)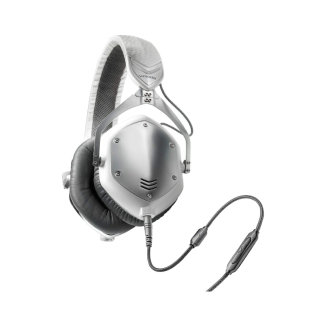 Why it's great: These V-MODA noise-isolating headphones were developed by crowdsourcing information and preferences from audiophiles around the world. These headphones have won over twenty Editors' Choice Awards and were voted #1 Headphones by DJ Mag. Used by many of the world's top 100 DJs, these headphones are praised for their patented 50 mm Dual Diaphragm Drivers and immersive 3D sound experience. These headphones have been designed to be extremely comfortable, durable and lightweight. They also fold-up for easy transport, making them a great choice for use in the studio or on-the-go.
Keep in mind: These headphones do not have Bluetooth connectivity and are another option that requires a cable plug-in.
Good for: Musicians or DJs as these headphones boast premium sound and bass quality.
---
(Best value)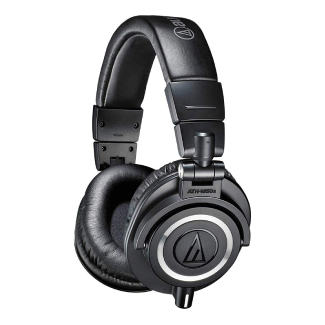 Why it's great: These headphones, by Audio-Technica, have been lauded by top audio engineers for their exceptional sound clarity, extended frequency range and premium bass quality. Featuring Bluetooth connectivity, long-lasting battery life and a circumaurel design that delivers superior sound isolation to reduce ambient noise, these headphones are also one of the more affordable options on the market. With earcups that swivel 90 degrees and feature professional grade earpads and headband, these headphones are comfortable as well as provide a high-quality listening experience.
Keep in mind: Some customers report that these headphones do not work well for gaming purposes.
Good for: The customer looking for headphones for audio monitoring as these headphones offer high resolution sound quality.
---
(Best for gaming)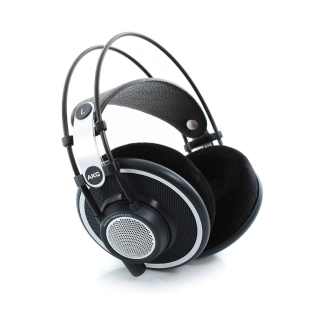 Why it's great: These reference, open, over-ear AKG headphones are designed for maximum comfort during long work or gaming sessions and have been praised for their accurate, clear and feedback-free sound quality. With innovative flat-wire voice coils and a patented Varimotion two-layer diaphragm, these headphones are perfect for precision listening, mixing and mastering. These headphones feature earpads with a luxurious gel construction and soft lining and a headband that is designed to mold to your skull to prevent the distraction of having to constantly readjust.
Keep in mind: Some customers report quality issues with materials but there is a 30-day return policy if you're not 100% satisfied with the product.
Good for: Customers looking for high-quality headphones for gaming.
---
FAQs about headphones
---
1. What should I consider when purchasing new headphones?
The first thing to consider is budget as there are headphones available at practically every price point. With an increased budget, you'll be able to afford something with more advanced features, such as active noise cancellation or Alexa-enabled technology. It's also useful to take into account where and when you'll be using your headphones. Are they for travel? If so, portability might be an important feature to explore. If you need headphones for gaming, you might be more inclined to purchase something with earpads and a headband that is designed for long-lasting comfort. Looking for headphones to use during a workout or at the gym? Perhaps something with Bluetooth connectivity will be a better choice so you don't have to worry about a cord getting in the way of your body's mobility.
---
2. Should I get wired or wireless headphones?
Wired headphones provide a consistent, full-strength signal from the device you're connected to though you do remain tethered to your device by a cord, limiting your mobility. Wireless headphones use Bluetooth technology to connect to smart devices without a cord. This can increase your ability to move around without being constrained by extra wires and cords, which is more convenient if you have an active lifestyle. However, Bluetooth connectivity isn't always reliable and if the signal is spotty, your sound may cut in and out. Most wireless headphones come with a cord so that you can get the best of both worlds but be sure to double-check specific product details before purchasing to be sure.
---
3. How can I tell how comfortable headphones will be when purchasing online?
Comfortability is incredibly important when it comes to headphones, especially if you plan to wear them for long periods of time. There are a few features to consider when determining the comfort level of a product without trying it on, including ear cup depth and size and the materials used for the cushioning of the earpads. Other customizable features, like adjustable headbands and ear cup rotation, can also ensure a better, more comfortable fit.
---
4. How can I determine the sound quality of headphones when purchasing online?
Sound quality is another tricky thing to gauge when purchasing headphones online. Listening experience can be incredibly subjective. For example, music lovers might prefer headphones with better bass quality while gamers or podcast subscribers might be looking for something with more clarity on vocals. Reading product descriptions and reviews is a great way to determine which headphones cater to your specific preferences and fortunately, most online retailers offer returns if you're not completely satisfied with your purchase.
---
5. What is active noise cancellation and is it an important feature?
Active noise cancellation (ANC) is a technology that improves sound quality by blocking out ambient noise in your surroundings so that you can better focus on what you're listening to. If you're planning to use your new headphones in a loud setting (busy workplace, air travel, subway commute, etc.), then it's definitely worthwhile to invest in headphones that include this feature.
---
Conclusion
---
For audiophiles everywhere, there's nothing more important than choosing the right pair of headphones to fit your lifestyle. Whether you're looking for the best bass quality available or are partial to Alexa-enabled voice capability, your next pair of headphones should check all the boxes you desire. Studying up on the nuances of sound quality and noise cancellation technology can provide important insight into what to expect from a new and improved product but other factors, like long-lasting battery power, Bluetooth connectivity, and comfortable earpads can make all the difference in which set is right for you, too. While it can be an expensive investment, the best headphones on the market are built to last and will no doubt make your life more enjoyable and convenient.
You may also like our other product reviews…
In-Wall Speakers | Laptops Under $700 | Luggage Sets Under $50 | Mechanical Keyboards Under $50 | Noise Cancelling Headphones Under $50 | Noise Cancelling Headphones Under $200 | Office Chairs Under $200 | Office Chairs Under $300 | Party Speakers | Point and Shoot Cameras Under $100 | Point and Shoot Cameras Under $300 | Portable Record Players | Projectors Under $200 | Projectors Under $500 | Record Players Under $100 | Routers Under $100 | Shower Speakers | Soundbars Under $300 | Speakers for Vinyl | Turntables Under $200 | Turntables Under $300 | Turntables Under $500 | Turntables Under $1000 | TVs Under $300 | Vlogging Cameras Under $300 | Wireless Headphones Under $200 |