Updated on by Lyric Fergusson
There's a vast number of headphones on the market these days–all with a wide variety of bells and whistles. So how do you choose the pair that is best for you and your needs? If you care about audio quality–which I'm sure you do since you're reading this–then you will want a high-quality pair of audiophile-level headphones. Sound expensive? I know. But lucky for you, you can get a pair of headphones for under $500 that offer noise cancellation, crisp sound, and ultimate comfort.
I've tested my fair share of headphones and put together my seven favorites that are sure to impress audiophiles and everyday music listeners alike. And they won't break the bank.

Best Headphones Under $500
---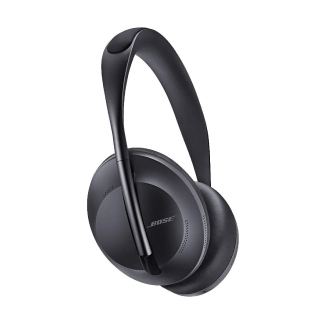 Why it's great: Bose is one of the biggest names in the headphone world–and they've earned it. Look wise, the Boise NCH 700's are extremely sleek. There are no visible screws and hinges, and they are remarkably lightweight. The headband is also made of metal, so you won't have to worry about accidentally breaking it.
In terms of sound, the audio is notably rich. The cushioned ear cups offer the perfect amount of noise cancellation, and you can access Siri, Google Assistant, and Alexa with the touch of a button. Users have said that even in the noisiest environments, phone calls and requests have gone smoothly.
Keep in mind: Because there are no hinges, these headphones do not fold up. That means to keep them in pristine condition, you will want to use the included carrying case–though some may find this a bit bulky.
Good for: Big city living
---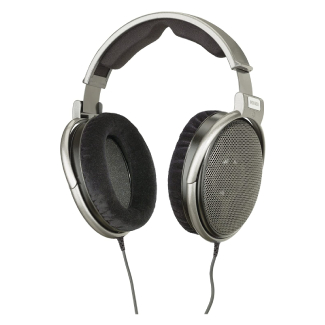 Why it's great: The Sennheiser HD 650's have been around for years, and they have grown a loyal fanbase. One glance at the Amazon reviews and you will see just how many people love these headphones. Made of high-quality plastic, titanium, and silver, they're designed for long-lasting wear.
The ear cups are lined with silk, making these some of the most comfortable pairs on the market. Those ear cups offer a well-balanced and crystal clear sound with deep bass and extreme clarity. They also happen to be extremely reasonably priced.
Keep in mind: Because they are open-back, they do not offer the noise cancellation that some other headphones on this list offer.
Good for: Listening to music at home
---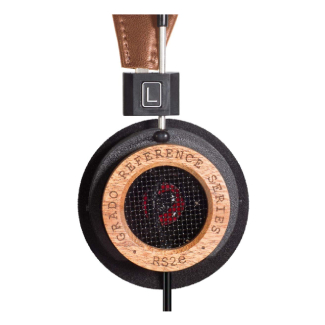 Why it's great: Grado began creating headphones and phono cartridges in 1953. Since then, they have become well-known with audiophiles. The RS2e's are the perfect example of how the company pays attention to every detail. The sound is exceptionally detailed and clear. So much so that you can quite literally almost hear the singer breathe. You can even pick out each instrument as the song plays.
The wooden cups give these headphones a distinct look, so be prepared to receive compliments anytime you wear them out. Plus, they have a leather headband that will keep them sturdy for years to come.
Keep in mind: These can be a bit uncomfortable after hours of wear. You may need to take breaks in between songs from time to time.
Good for: Listening to your favorite records
---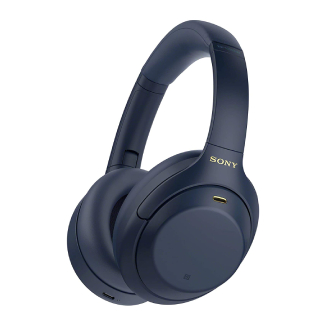 Why it's great: If I were to ask you to name well-known tech brands, Sony would most likely be one of the first you list. They're a household brand with a wide variety of useful products. The WH-1000XM4 headphones use digital sound enhancement engines for a next-level listening experience. And with 40mm drivers with liquid crystal polymer diaphragms, they offer a full range of frequencies.
These technologically advanced headphones also feature adaptive listening meaning they automatically adjust to your location and behavior. And much like Airpods, when they are removed, playback is paused and resumed once you put them back on. Oh, and did I mention they get up to 30-hours of playtime with one charge? If you're in a hurry, you can charge them for 10 minutes and get 5-hours of playtime.
Keep in mind: To get the best use of these headphones, you will want to download the Sony app on an iOS or Android device. This allows you to customize the sound. You can't do so while paired with a Mac.
Good for: Working from home
---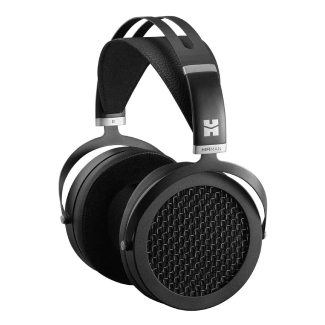 Why it's great: Hifiman's Sundara headphones–which literally translates to beautiful–have become extremely popular with YouTube's audiophile community. With a metal frame thin, sleek ear cups, and matte black coloring, it's no surprise that the company named them Sundara. They are gorgeous.
At first, listen, you may find the sound to be too bright. However, after hours of playback, you will discover that the Sundara opens up to be an incredible mid-fi experience. The treble harshness is replaced with precise and clean sound.
Keep in mind: Because there is no fold flat and swivel, some users have noted that the pressure on the head can be higher. However, the cups are nice and cushioned, so you don't need to be concerned about comfort on the ears.
Good for: Musicians
---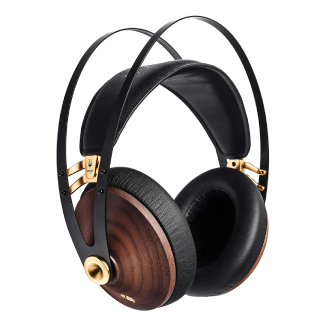 Why it's great: Although the Meze 99 Classics are the cheapest headphones on this list, they still pack a punch. With walnut ear cups, soft ear cups, and a spring steel headband, these headphones are the definition of stylish. But I know that you're not here to learn how good looking they are.
The sound characteristics of these headphones compare to those that cost double what these do. Much like the Grado phones, you can hear every instrument and every breath taken. While they're not bass-heavy, the bass is distinct and very clear. And the midrange has no bright peaks or perceptible recesses.
Keep in mind: The steel headband might take some adjusting to fit your head comfortably.
Good for: Blasting '80s rock
---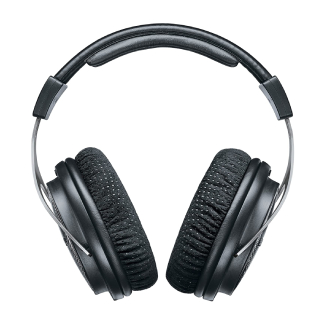 Why it's great: Shure has always prided itself on two things–crystal clear sound and utilitarian design. The SRH1540's–despite looking extremely heavy–are very lightweight, weighing only 10.1 ounces. Although the ear cups' exterior is made of carbon fiber panels, the interior is complete with super-plush over-stuffed earpads, making these one of the most comfortable pairs on this list.
They have also made lists for being arguably some of the best headphones on the market. They have diligently detailed sound, a distinct bassline, and clear mids.
Keep in mind: These are the most expensive headphones on this list. However, if you have the money in your budget, these are worth every penny.
Good for: Recording video, podcasts, and every day listening
---
FAQs about headphones
---
1. Do noise-canceling headphones cancel all background noise?
Ideally, yes. However, different models of headphones offer different noise-canceling capabilities. Before you get your hopes up, know that 100% of ambient sound can not be blocked out due to different frequencies.
---
2. What's the difference between noise cancellation and noise isolation?
Noise-canceling headphones use an internal microphone that listens to surrounding noises, which then uses the audio processor to play opposing frequencies. Noise isolation is merely blocking out sound through the coverage of the ear.
---
3. What is the difference between open and closed-back headphones?
Closed-back headphones are the more popular design. In this design, the drivers are enclosed in the ear cup so that the sound bounces but has nowhere to go besides your ear. Open-back headphones are the opposite. They do not have their drivers enclosed in the ear cups. This allows outside noise to flow freely into the cup, which makes for a better soundstage.
---
4. What is a soundstage?
The soundstage is the ability for headphones to reproduce spatial cues in a room. This basically means how good your headphones are at tricking your brain into thinking that sound is coming from different areas and directions.
---
5. What are some things I should look for when buying headphones?
I pay close attention to sound quality, noise cancellation, battery life, drivers, sensitivity, frequency response, and design and comfort.
---
Conclusion
---
There are a lot of different qualities to consider when choosing the right pair of headphones for you. While the sound quality is likely your highest priority, there are a few other things to think about before pulling the trigger. These seven headphones all offer a unique, individual listening experience that you are sure to love. And you won't have to worry about spending an arm and a leg.
You may also like our other product reviews…
In-Wall Speakers | Laptops Under $700 | Luggage Sets Under $50 | Mechanical Keyboards Under $50 | Noise Cancelling Headphones Under $50 | Noise Cancelling Headphones Under $200 | Office Chairs Under $200 | Office Chairs Under $300 | Party Speakers | Point and Shoot Cameras Under $100 | Point and Shoot Cameras Under $300 | Portable Record Players | Projectors Under $200 | Projectors Under $500 | Record Players Under $100 | Routers Under $100 | Shower Speakers | Soundbars Under $300 | Speakers for Vinyl | Turntables Under $200 | Turntables Under $300 | Turntables Under $500 | Turntables Under $1000 | TVs Under $300 | Vlogging Cameras Under $300 | Wireless Headphones Under $200 |