Updated on by Lyric Fergusson
As a lover of photography, I admire how many camera options there are. In our modern world, it seems everyone relies on smartphones for photography needs. But, there are plenty of easy ways to upgrade your smartphone photo quality, without making a hefty investment.
Point and shoot cameras are a dependable camera pick. They offer auto features for both photo and video that are easy to use and modify. All you need to do is look at the LCD screen or into the camera viewfinder and shoot! Also, many of these cameras offer manual options, so that you can adjust the camera yourself. This is great for slowly building your photography skills.
With all the point and shoot cameras out there, we decided to find and review the 7 best point and shoot cameras under $300 on the market. Each independently offers something to suit your photography needs.
The Best Point and Shoot Cameras
---
(Best value)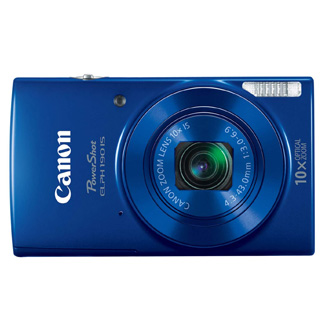 Why it's great: Small and lightweight, this convenient little camera has all the basic elements of a point and shoot camera. It offers 10x optical zoom with 12.1 megapixels of resolution. It also connects to a Canon app that is compatible with both IOS and Android devices.
I find this camera quite fun. It comes in 3 bold color options. And, it has scene modes like fisheye and monochrome. It weighs just around 5 ounces, making it also fantastic for traveling.
Keep in mind: The video definition on this camera is 720 HD. If you are searching for video recording with the highest resolution, this camera may not be for you.
Good for: Those who just want to take some fun everyday photos.
---
(Best for travel)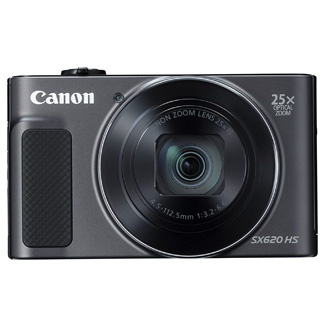 Why it's great: This compact camera is easy to bring anywhere. It is lightweight and comes with a handy wrist strap. Its wide-angle lens can capture both still and action shots, with its optimized image stabilization. What makes this camera incredibly travel-friendly is its reliable battery life. With a long-lasting camera battery, you will not miss an epic shot. It also connects to its own app, so that you can easily transfer photos to your smartphone and share them on social media. This is a fantastic perk when you are traveling!
Keep in mind: This camera does not come with a USB cable. It would be handy to get one, especially if you are traveling.
Good for: Those who want a reliable point and shoot camera for their travels.
---
(Best low light setting)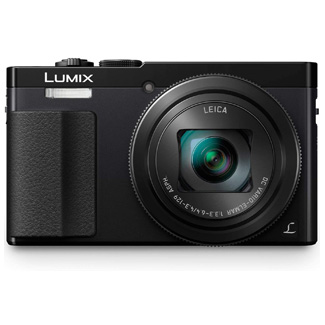 Why it's great: This camera is small but offers an abundance of settings. It has light-sensitivity sensors that will limit your need for the flash. Also, it has a 24 mm focal length. This makes it great for lifestyle photography, especially encapsulating moments with friends and family. With its speedy autofocus, you can still get a fabulous photo even if everyone cannot sit still. Also, it has an electronic viewfinder so that you properly assess every shot.
Keep in mind: Although this camera only has 12.1 megapixels, this helps to give the camera excellent low light capabilities. If you are not concerned with low light and want a higher resolution, this is not the pick for you.
Good for: For those who want to capture impressive lifestyle shots, especially in low light.
---
(Best camera set)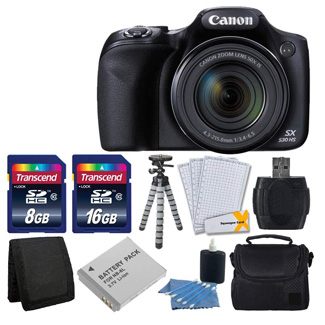 Why it's great: Ready to dive headfirst into point and shoot photography? Then this camera bundle is for you!
This camera set comes complete with a camera and all the necessary accessories. There is a tripod, memory cards, and even a cleaning kit too. Everything fits neatly into a handled carry case. For the price, it is pretty hard to beat. What's most important is the top-quality camera included. It offers both photo and HD video options. Its zoom capabilities are awesome, with an optical zoom lens that reaches up to 1200 mm. With a tripod, you can further stabilize your camera for each photo or video.
Keep in mind: This set is great for those exploring technology and who want all the basic accessories. If you are looking for just a quick and simple camera, this bundle is not for you.
Good for: Individuals who are invested in expanding their photography skills.
---
(Best resolution)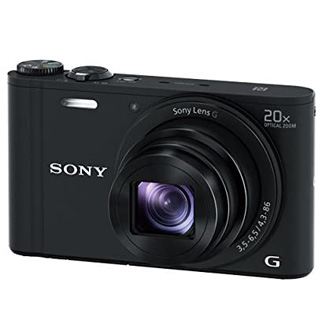 Why it's great: With 18.2-megapixel resolution and 4k quality image, this small point and shoot camera takes clear and crisp shots. This camera is one of the most lightweight cameras around – weighing just 4.8 ounces. That's less than most smartphones! Plus, your images, along with HD video, can all be sent to your smartphone device via Wifi connection.
Keep in mind: Since this camera has a high resolution, there may be some difficulties with capturing lower lit shots.
Good for: Those who want a lightweight and portable camera they can bring everywhere.
---
(Best zoom)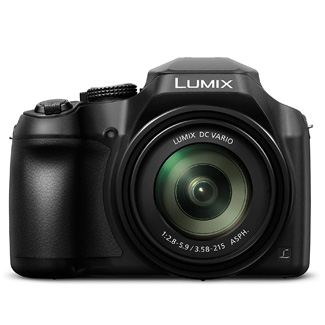 Why it's great: With 60x (1200mm) long zoom, this digital camera helps you shoot landscape or any long-distance shot with clarity. This is also a result of its optimal image stabilization, reducing blur in even action or sports shots too. The camera has all the modern features too. It produces 4K quality images and videos. These can be easily transferred via Wifi connection. Also, it has a wide 3-inch touchscreen display so that you can view every photo you take, and delete along the way. It makes a great travel camera, as it requires only a USB to charge.
Keep in mind: Since this camera has a long zoom, it can be difficult to capture night time or any low light shots due to the limited aperture. However, this camera does offer a low-light mode to counteract this, making it still reliable for dimly lit shots.
Good for: For those who want HD photos or want to shoot long-distance photography
---
(Most durable)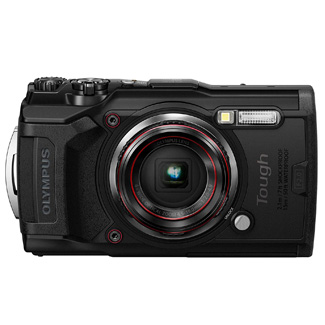 Why it's great: For those who love the outdoors, like me, this camera is for you. It is built to withstand impact and extreme temperatures. It also is completely waterproof. In fact, it includes 5 underwater shooting modes. This way, you can catch all your amazing experiences no matter the conditions.
Apart from its great durability, this camera is made to take in-depth macro photos. It is superb at capturing details with its magnified shooting functions. It also offers HD video recording too.
Keep in mind: This camera does not come with a lens cover or case. I suggest buying one separately, as they are not too expensive. Or, just taking extra care of your camera every time you use your camera!
Good for: For adventurous folks who want to capture all their outdoor experiences.
---
FAQs about point and shoot cameras
---
1. What is the difference between a DSLR and point and shoot camera?
These two cameras mostly differ in size and complexity. DSLR cameras are usually a lot larger and offer more manual options. Point and shoot cameras are on the simpler side- they have multiple auto shoot modes. Also, they typically are a lot more affordable and compact in size.
---
2. What is image stabilization?
This feature is essential for reducing any blur in a camera. There are a few kinds of image stabilization you will find in cameras in general. However, you will often find optimized image stabilization (OIS) in point and shoot cameras. It helps out by countering any handshaking that could blur the image.
---
3. What is optical zoom?
Ever notice your camera lens move automatically when you zoom in? That's optical zoom! It refers to the actual movement of the camera lens to enhance a distant object.
---
4. How do you know if a camera will perform well in low light?
This depends on the camera's sensor as well as the settings offered by the camera. If you are hoping for reliable low-light shots, look for a point and shoot camera that has low-light specific settings. If the camera has manual options, it will let you change the ISO settings, helping you to adjust to low-light situations.
---
5. Do you need a camera viewfinder?
Camera viewfinders are very helpful, especially when adjusting manual settings. With that said, not many point and shoot cameras have a viewfinder. But, there are a few that do if you are hard-pressed for one.
---
6. Are point and shoot cameras quiet?
This highly depends on the model. Some point and shoot cameras are whisper quiet while others have a classic and loud camera sound.
Conclusion
---
While smartphone cameras may be more readily accessible, point and shoot cameras offer much higher quality photography. And, they are oftentimes are just as lightweight and compact as smartphones. Point and shoot cameras offer all sorts of auto settings so that you can capture images without the manual hassle. Many point and shoot cameras have manual options too, just in case you'd like to play around with your photography skills. Along with their convenient size, these kinds of cameras are an excellent pick for everyday or travel photography.
You may also like our other product reviews…
2 in 1 Laptops Under $300 | 3D Printers Under $300 | Acoustic-Electric Guitars Under $500 | AV Receivers Under $500 | Binoculars under $100 | Binoculars Under $200 | Binoculars Under $300 | Bookshelf Speakers Under $200 | Bookshelf Speakers Under $500 | Bookshelf Speakers Under $1000 | Bluetooth Speakers Under $200 | Beginner Record Players | Cameras Under $200 | Projectors Under $500 | Record Players Under $100 | Routers Under $100 | Shower Speakers | Soundbars Under $300 | Speakers for Vinyl | Turntables Under $200 | Turntables Under $300 | Turntables Under $500 | Turntables Under $1000 | TVs Under $300 | Vlogging Cameras Under $300 | Wireless Headphones Under $200 |