Updated on by Lyric Fergusson
Whether it's time to replace an older model or you're just wanting to browse the newer options and look for decent prices, there are tons of TVs on the market right now that can fit into almost any budget. Smart TVs are the way now, and they are being mass-produced in such a way that makes them more affordable to many. We have compiled a list of the best TVs available on Amazon for under $300 and we have tried to break down each listing in order to help you make your decision. From family movie night to self-care and everything in between, we use our TVs for a lot and it is important to make sure we hunt down the right fit for our household.
Best TVs Under $300
---
(Best value)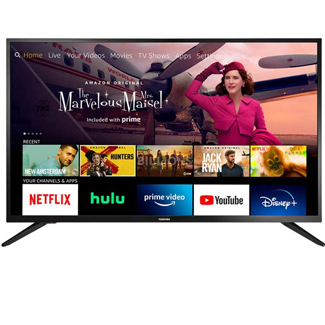 Why it's great: This All-New TV from Toshiba comes with Fire TV built-in and also allows voice control with Alexa! This means you can use your voice to launch apps and streaming, watch live TV, search for titles or apps, play music, switch between inputs, etc. Though this Smart TV does a lot of complex work for consumers, it is simple to operate: simply plug it in, connect to your Wi-Fi source, and get started. The addition of the Fire TV to this Toshiba model means that you can stream and connect to all the apps you love for movies and television shows and easily switch to Live TV. With 720p HD picture quality, you can enjoy stark contrasts and rich colors all at great speed and performance. Toshiba is a trusted brand for a reason.
Keep in mind: Some users weren't fans of the legs designed to hold the TV up. If this bothers you, look for a wall mount and enjoy!
Good for: Those looking for a Smart TV at a fraction of the cost. Perfect for tech-savvy users who love their Alexa and Firestick options.
---
(Easy to operate)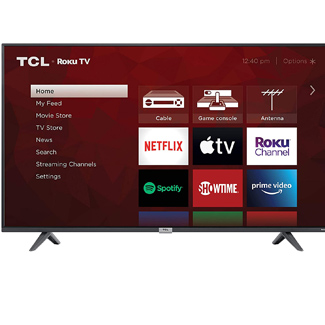 Why it's great: This 50" TV (with stand included) has Smart technology that delivers all your favorite content in a simple and easy to access way. The picture quality is a wonderful 4K UHD and has High Dynamic Range technology for clarity and detail. The Home screen is at the push of a button on Roku's small remote and is easily customizable to hold just the apps you want in whatever order you choose. With Roku, you never longer have to flip through channels or dig through confusing menus: it's easy to just click on the streaming app of your choice and navigate with the use of arrows and an "OK" button. TCL prides itself on making sure it gives you access to all the latest technology available, right in your own home. Also, this particular listing is for the 50", but Amazon does have other size options available within this listing. Make sure to measure your space and decide the best fit for you.
Keep in mind: Roku and HBO Max still have some unresolved issues, so if you have an HBO Max subscription, you won't be able to download the necessary app to watch seamlessly on your TV. However, many users get around this by screen mirroring from another Smart device.
Good for: Beginners in the Smart TV world. Roku TVs are easy to navigate and easy to operate. This set is perfect for all ages to manage.
---
(Highest rated)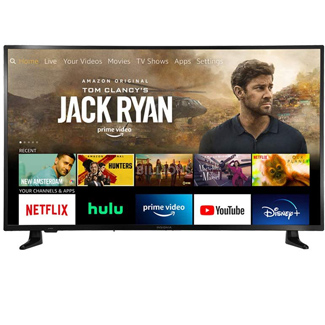 Why it's great: With different size options available at varying prices, this All-New TV from Insignia is the highest rated on our list for good reason. The Fire TV Edition included on this device brings together your options for live TV and the streaming apps of your choice. The picture quality is 4K Ultra HD with over 8 million pixels, so your viewing is always crystal clear and in beautiful colors. The remote included offers easy access to your favorite streaming services right from the Home screen and reviewers report that the remote is easy to operate. This TV also allows voice control with Alexa! This means you can use your voice to launch apps and streaming, watch live TV, search for titles or apps, play music, switch between inputs, etc.
Keep in mind: A few reviewers noted that they struggled to make contact with customer support, so if you aren't tech-savvy, you may be on your own!
Good for: Those looking for a trusted device with all the bells and whistles.
---
(Good value)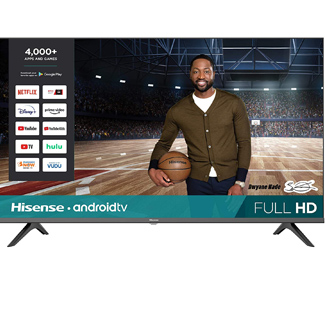 Why it's great: This Android TV from Hisense is in full HD and has a remote with voice-operation available. This item has numerous inputs and outputs and easily connects with wireless, Bluetooth, USB, Ethernet, and HDMI. This 43-inch model comes with voice control making it easy for you to search for apps, control volume, and look for your favorite movies. Complete with DTS Studio Sounds, this Smart TV creates virtual surround sound for an immersive experience in your own home.
Keep in mind: The listing has an inconsistency: In one area, it lists the TV as 1080p and in another it says 720p. The Hisense store has noted that it is, in fact, 720p, and they apologize for the confusion.
Good for: Those looking for a Smart TV that's easy to navigate and fun to watch.
---
(Trusted brand)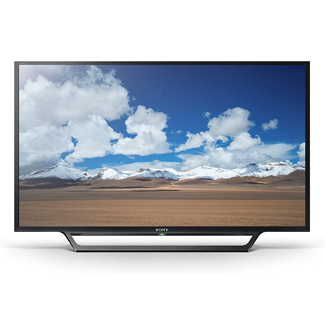 Why it's great: This 720p Smart LED TV from Sony is designed to have a crisper, cleaner picture quality and gives you full HD across all of your entertainment sources, be it television, films, live TV, or gaming. The built-in Wi-Fi makes it easy to connect to your home network. This device has Motionflow technology which helps to allow fast-moving scenes and action-sequences to be seen with enhanced quality and no lag.
Keep in mind: This device is not an Android TV, but it is Fire Stick compatible and many reviewers say it is worth the investment to also purchase.
Good for: Users looking for a TV that isn't their main source for viewing, but perhaps a bedroom TV or one used sparingly.
---
(Highest quality)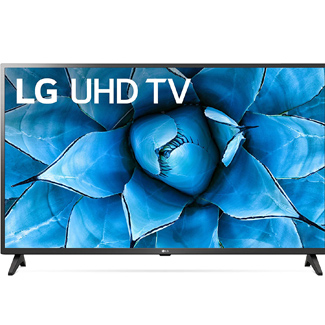 Why it's great: This LG Alexa Built-In TV is one of the newer ones on the market and reviewers are loving the 4k Ultra HD viewing capabilities. The light, color, and detail is great in every shot. This Smart TV comes with lots of options for inputs and outputs as well as a Magic Remote that makes it easy to operate with both voice and motion control. Active HDR means that this smart TV is constantly working for you, doing scene-by-scene adjustment to ensure your viewing experience is of the highest quality.
Keep in mind: This TV has both Alexa and Google Assistant built in, but it does allow for an Apple package to work with it.
Good for: Apple users who are looking for a TV that allows Apple Airplay. (Many of the above do not!)
---
(Most size options)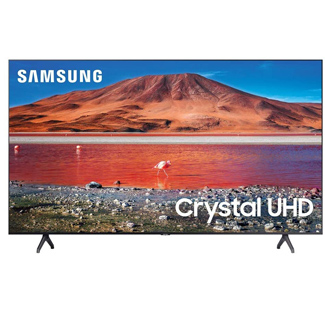 Why it's great: This Smart TV from Samsung has an ultra-fast process to help transform everything you watch into 4k quality, making enhancements that elevate your viewing experience. This TV is easy to operate and has access to all the next-generation apps and movies that you could want.
Keep in mind: Be careful when mounting it to the wall. Many of the users that reported issues with the TV had mounted it to the wall and had, perhaps, added pressure in places and damaged it without knowing.
Good for: Those looking for a quick and easy installation with a good picture quality.
---
FAQs about TVs
---
1. How often should you replace your TV?
Industry experts say every 7-8 years, though this number is steadily decreasing as TVs are decreasing in price and updating quite frequently.
---
2. Are there disadvantages to owning a Smart TV?
Owning and operating a Smart TV is very similar to owning and operating a computer or Smart device of any kind; When the internet is involved, there is always a risk of hacking and/or crashing. Remember to always protect your accounts with great passwords and security measures.
---
3. Do Smart TVs require a cable subscription?
Smart TVs can make use of a cable package/subscription, but they aren't necessary. Instead, an internet connection is essential for streaming and downloading apps, shows, movies, etc.
---
4. Do TVs come with stands or wall mounts?
As always, it is important to check each individual listing for specific details, but most of the listings above come with a TV stand. If you're looking to mount your TV to the wall, you may have to search for wall mounts that are compatible with the TV of your choice. (Many of the links on our list show suggestions for wall mounts and many reviewers also list which wall mount worked best for them.)
---
5. When mounted to the wall, will I still have access to all of the inputs/outputs?
Some of the listings above do have reviewers reporting that the use of the inputs on the back become limited once mounted. It might be best to make sure you are fully plugged in and set up before you mount it to the wall, just in case.
---
6. What if I need help setting it up?
Many of the above listings have customer/tech support numbers you can call and even links to instructional videos to help you get started.
Conclusion
---
Buying a new TV is always a bit of an adventure. The main hesitation for most shoppers is the commitment to something without really being able to try it out for yourself. We hope to help you on this journey with the above list, showing you the best options on Amazon for under $300. We have broken it down by the features of each TV set and discussed exactly how "smart" each Smart TV is. It's always a good idea to read through the reviews to find out if any customers have reported an issue with one of your areas of concern, be it picture or sound quality, accessibility, or speed and ease of access.
You may also like our other product reviews…
2 in 1 Laptops Under $300 | 3D Printers Under $300 | Acoustic-Electric Guitars Under $500 | AV Receivers Under $500 | Binoculars under $100 | Binoculars Under $200 | Binoculars Under $300 | Bookshelf Speakers Under $200 | Bookshelf Speakers Under $500 | Bookshelf Speakers Under $1000 | Bluetooth Speakers Under $200 | Beginner Record Players | Cameras Under $200 | Ceiling Speakers | Computer Speakers Under $50 | Computer Speakers Under $100 | Digital Cameras Under $1000 | Gaming Chairs Under $100 | Gaming Keyboards Under $50 | Gaming Keyboards Under $100 | Gaming Mouse Devices Under $50 | Graphics Cards Under $100 | Guitars Under $500 | Headphones Under $200 | Headphones under $300 | Headphones under $500 |