Updated on by Lyric Fergusson
In this modern world of technology, blogging and vlogging are taking our lives by storm; They are the perfect mediums to get lots of great information and entertainment to the masses in a creative way. If writing isn't necessarily your thing, but you have lots you'd like to share, starting a series of vlogs may be the right idea for you. Vlogging, or video blogging, is all about you videoing yourself spreading your message.
To start on this new journey, there are a few essentials to obtain; The main one being a quality video camera for making your videos. Below we have compiled a list of the 7 best Vlogging Cameras for under $300.
Best Vlogging Cameras Under $300
---
(Best value)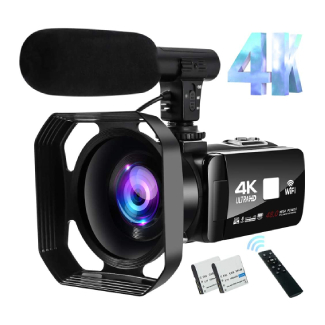 Why it's great: This video camera from S & P has been upgraded with the latest chip technology so that it produces realistic, 4K videos and images. Included in the package, the lens hood helps to block excess light in order to improve the overall color and contrast in the images shown. This camera comes complete with access to Wi-Fi connections, so that you can upload directly from the device itself. This video recorder also acts as a live webcam and can be paired with Skype or Zoom calls, as well as live-streaming directly to social media. There is a Night Vision function, Fill Light function, and 360 degree remote control.
Keep in mind: Reviewers noted that they weren't thrilled with the bag included with the package, so you may be on the hunt for a better one if you start to get serious.
Good for: Because this is a full box set, this is great for anyone starting on their journey and needing all the essentials for making vlogs.
---
(Best Overall & Most Portable)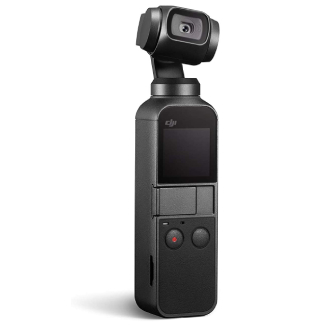 Why it's great: This little guy is lightweight and portable, completely handheld. It is about the size of a perfume bottle. The grip is non-slip and sweat-proof, so you can carry it with you all day long. This camera fits directly into a pocket and yet it can take stunning photos and videos. It connects to your smartphone for viewing and sharing.
Keep in mind: The listing calls the port "Universal", but there is a list of compatible devices to check.
Good for: Anyone who is looking to document life on the go, without all the fuss of tons of equipment.
---
(Best budget option)
Why it's great: This digital camera is multi-functional, offering smile capture, beauty face mode, anti-shake technology, continuous shooting for long-term shots, and a built-in flashlight for capturing your ideas even in the dark. This lightweight camera is easy to carry and travel with, including a strap to allow the camera to be taken along with you on any journey. With rechargeable batteries, you can easily carry extras on the go and never run out of life! The USB connection allows this camera to easily convert to webcam status and also makes uploading easy.
Keep in mind: This camera does not have Wi-Fi functionality, nor does it have the ability to pair with an external microphone.
Good for: Because of the price, this is a perfect gateway device for those beginning with vlogging and filming.
---
(Waterproof)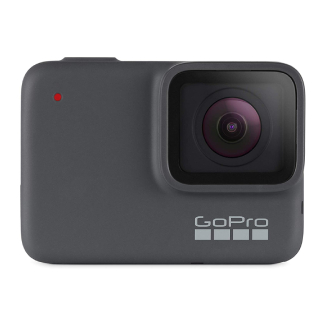 Why it's great: GoPro is a favorite among sports enthusiasts, daredevils, and those always on the go. This tiny, handheld camera delivers 4K quality video that looks as beautiful as what you saw in the moment. This baby is designed to handle some wear and tear: It's both waterproof and rugged. Unlike many of the others on our list, this one has a touch screen and accessible through voice control, keeping your recording ventures streamlined. Because GoPro is a camera usually designed for recording while being active, this camera is designed with video stabilization technology to help you avoid shaky footage and gives you clear photos and videos.
Keep in mind: GoPro does require the downloading of an app to keep the software up to date and ready for use.
Good for: Active vloggers looking for a camera fit for their adventures.
---
(Highly rated)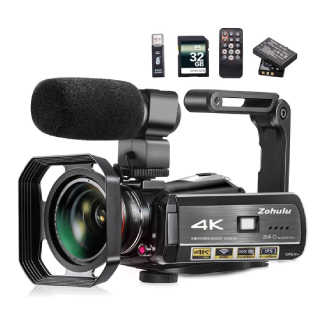 Why it's great: This camcorder was updated as recently as May of this year, so the firmware is ready to support you and aid you in your endeavors. This multi-function video camera offers time-lapse shooting, pause functions, night vision mode, wi-fi connectivity, anti-shake technology, and more. It now comes with a remote control for stationary set-ups. (Perfect for vlogs!) This camera has a rechargeable external microphone so you can set up the sound equipment in locations that work best for your videos.
Keep in mind: This camera does not allow charging while filming, so make sure you keep those batteries charged up!
Good for: Beginners in the vlogging world who are looking for a trustworthy device that is easy to carry and use on any occasion.
---
(High quality)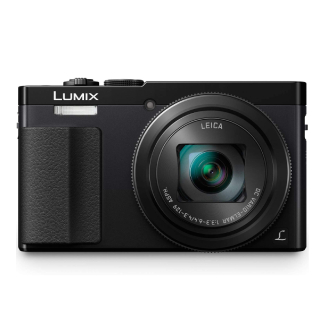 Why it's great: This camera is not only great for recording high speed video, it also takes high resolution photos with fewer image issues. It is perfectly suited for travel and photography because it is fully featured, but lightweight and handheld. It has enhanced low light sensitivity which helps to improve the sharpness of the picture, even when flash isn't being used. You can utilize the eye viewfinder to help eliminate glare on sunny days or in bright light.
Keep in mind: This camera is better designed for photography, but does record high speed video.
Good for: Those who want to start a vlog, but who are also serious about photography.
---
(Capable of charging while recording)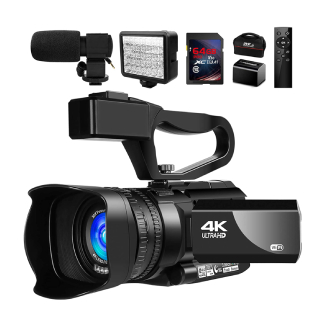 Why it's great: One of the best qualities of this digital vlogging camera is that it allows charging while recording, so you can take video as long as you like with no interruptions or power outages. This touch screen camera has anti-shake technology, time-lapse, super night vision, and allows for continuous shooting. This model has the newest, upgraded chip, which allows for the highest quality photos and videos. Comes with a lens hood to block excess light for outdoor videography. This camera doubles as a webcam and even allows for live video feeds directly to social media platforms and YouTube. This listing has a complete breakdown of everything this camera offers in list form to make your research easy.
Keep in mind: There are very few reviews from consumers in the United States, but it seems very popular among people in other countries.
Good for: Those who value videoing long activities and need uninterrupted video time.
---
FAQs about vlogging cameras
---
1. What equipment is needed to begin vlogging?
For vlogging, you will need a camera, microphone, lighting, tripod/stabilizer, and possibly editing software. All of the above, plus any extras, will help to create videos more enjoyable for an audience.
---
2. How do I start a vlog?
Vlogging is all about finding a way to be unique and stand out. Being true to yourself is a good start because no one else is exactly like you! Remember that people have very short attention spans and most decide whether or not to watch within the first 15 seconds, so make those seconds count! Tell them what they're about to watch and why they should keep watching. And make it fun or interesting! Talk to the camera as if you're talking to your friends, using a casual tone and word choice. Remember to look at the lens, so that your audience will feel you're talking directly to them.
---
3. What do vlogging cameras come with?
Many come with the battery and what it takes to charge, HDMI connectors, adapters, and straps. Many of the above also come with bags, remote controls, etc., but make sure to check each individual listing to make sure.
---
4. Can all video cameras be mounted to a tripod?
Yes! While many have tripods specifically designed to fit them, there are bendable tripods available that form-fit to almost any device out there.
---
Conclusion
---
When looking for the perfect video camera to begin your vlogging journey, make sure you consider exactly what you're looking for, what you need most, and what will best fit your particular lifestyle vlog. If you plan to be recording on the go, you'll want a camera that is lightweight and handheld, with great technology for motion and sound pickup. If you'll be mostly videoing stationary vlogs, you'll want something that works with a tripod and pairs with your light and sound equipment. Many of the above, all available for under $300, include bits and pieces of the many video camera qualities that you could be looking for.
You may also like our other product reviews…
2 in 1 Laptops Under $300 | 3D Printers Under $300 | Acoustic-Electric Guitars Under $500 | AV Receivers Under $500 | Binoculars under $100 | Binoculars Under $200 | Binoculars Under $300 | Bookshelf Speakers Under $200 | Bookshelf Speakers Under $500 | Bookshelf Speakers Under $1000 | Bluetooth Speakers Under $200 | Beginner Record Players | Cameras Under $200 | Ceiling Speakers | Computer Speakers Under $50 | Computer Speakers Under $100 | Digital Cameras Under $1000 | Gaming Chairs Under $100 | Gaming Keyboards Under $50 | Gaming Keyboards Under $100 | Gaming Mouse Devices Under $50 | Graphics Cards Under $100 | Guitars Under $500 | Headphones Under $200 | Headphones under $300 | Headphones under $500 |