A friend of mine once told me:
"If you can't afford travel insurance then you can't afford to travel…"
I didn't really understand her at first, but then I did the math and realized if something went wrong on my trip I'd be f#@*ed… When I considered paying the relatively tiny fee to get full coverage compared to the total trip cost, her statement totally made sense.
Fellow travel blogger, Nomadic Matt, also says it well:
"Travel insurance is one of the most important things you'll need for your trip. You wouldn't have a car without car insurance, a home without home insurance, and you can't have a trip without travel insurance."
A quick "worst case" story: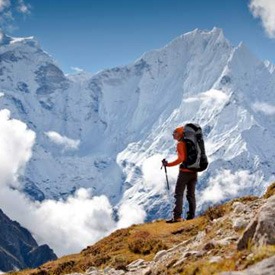 Another friend of mine was trekking in the Himalayas staying at tiny little inns with very breathtaking views of the majestic mountains.
Everything was perfect.
But… at the next stop when the bags were being taken from the bus to the hotel lobby, somehow, his didn't make it! All he had were the clothes on his back and a small bag. Read More