Last weekend I went with my family to our favourite beach in Australia known as "Treachery". As the map below shows it is about 3 hours North of Sydney and is located just past Seal Rocks. We first started coming here around 1997 and have come almost every year since for 2 to 3 weeks in the Summer. It is really an untouched wilderness nestled in the middle of Myall Lake National Park where there is a camp ground just behind the Northern end of the beach. Treachery is known for it's laid back atmosphere, impressive wildlife and year-round excellent surfing conditions which at times can be rather treacherous. Check out my article: 17 Top Camping Packing List Items + What NOT to Bring
Click any image to ENLARGE.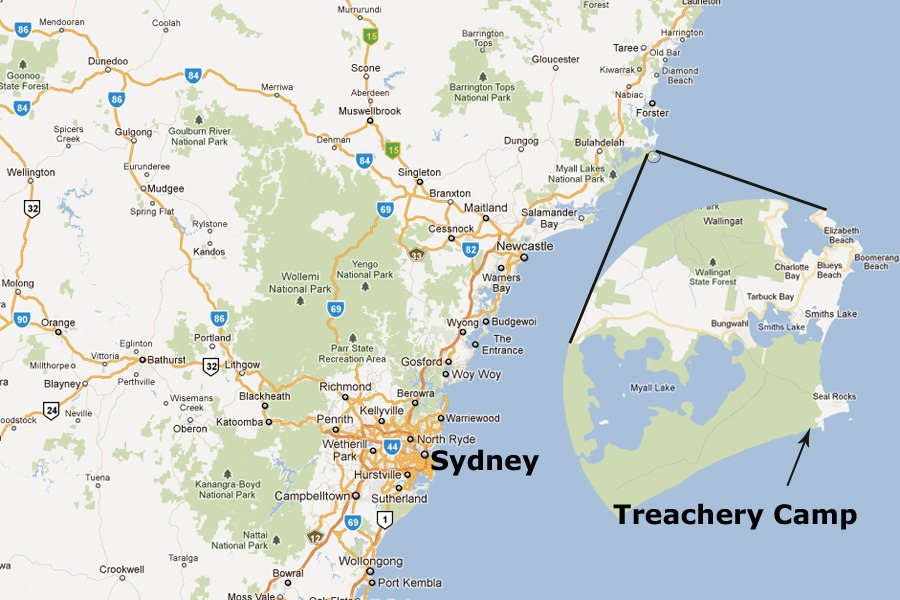 Here is a quick map I made to show you were Treachery is in relation to Sydney. The beach faces South East which explains why it always has good surf because it picks up the South swells.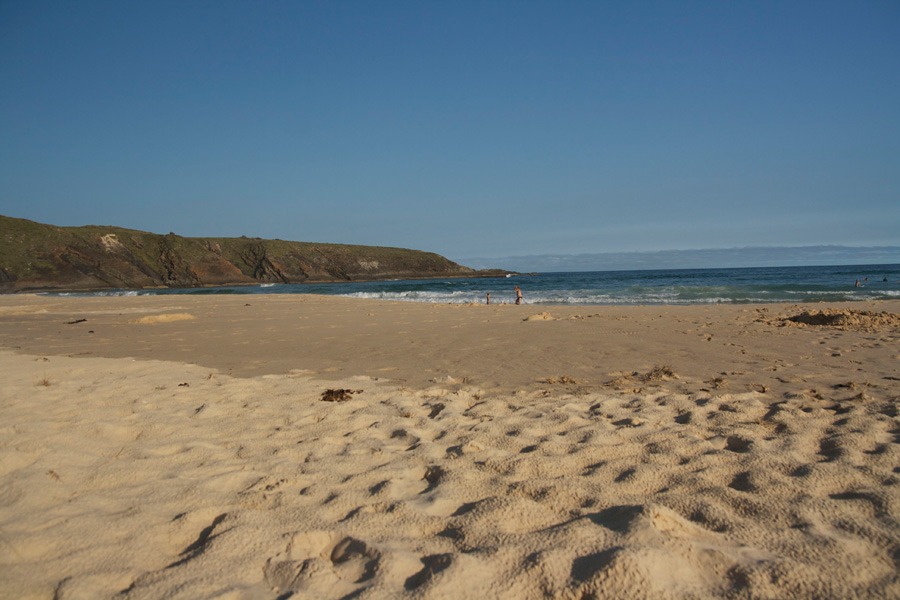 Here is a view of the headland at the Northern end of the beach.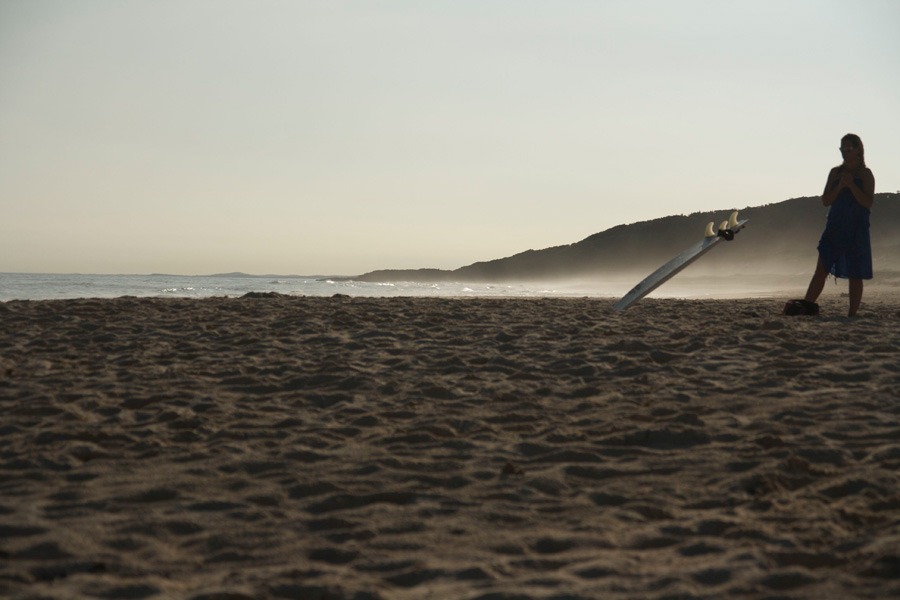 And this is the view looking South from the Northern end of the 1 mile long beach.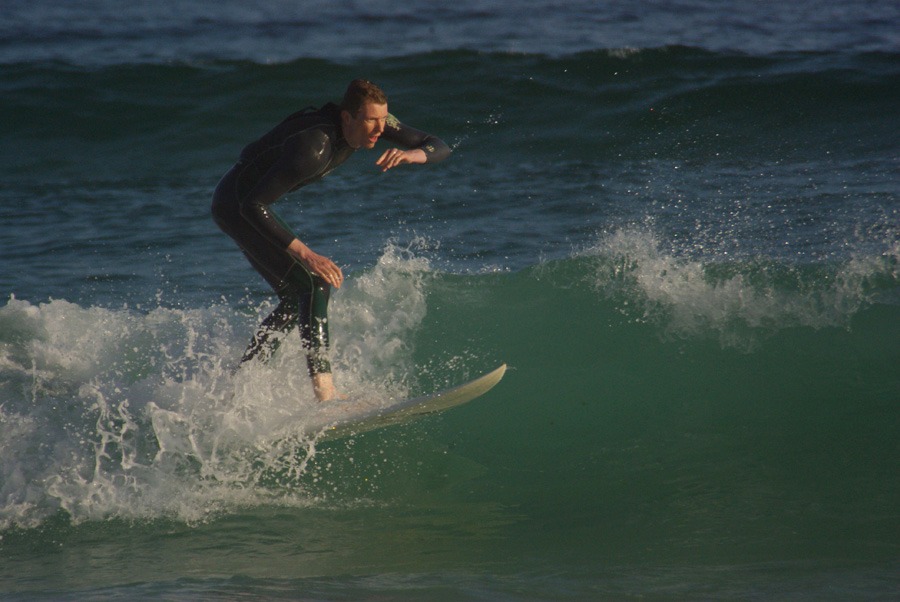 The waves were quite good but a little too small.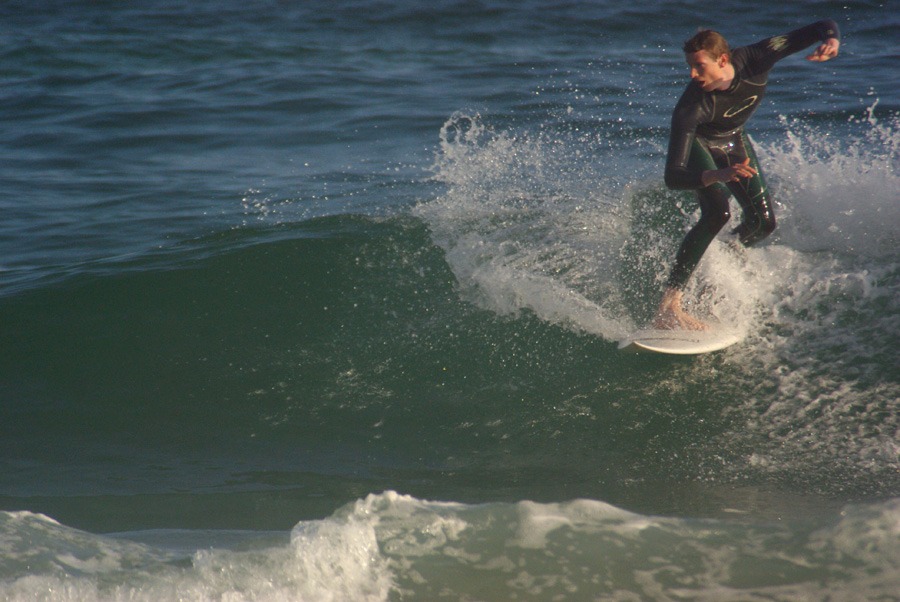 This was my first surf in a year. I am very thankful for muscle memory!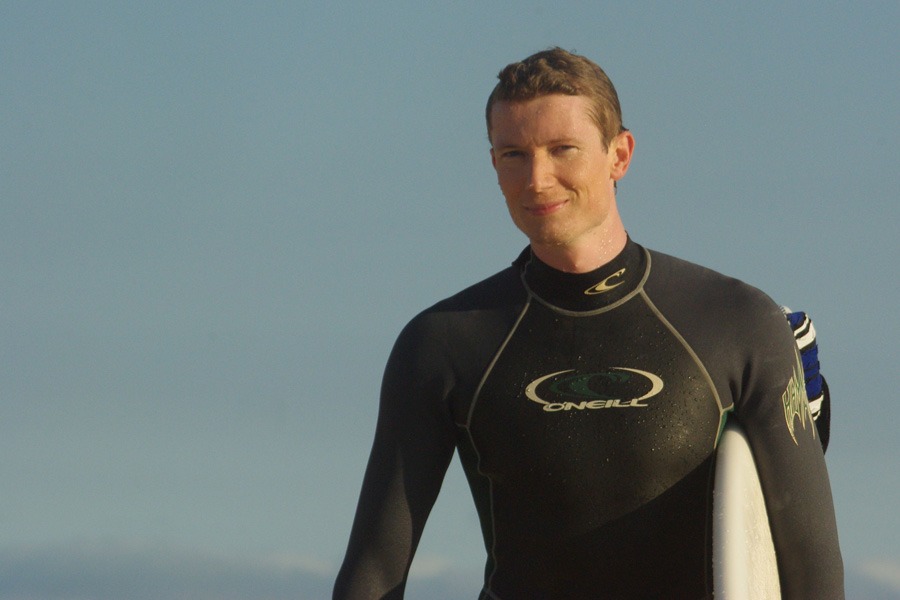 It felt really good to be back in the water again. There's nothing like the feeling of surfing.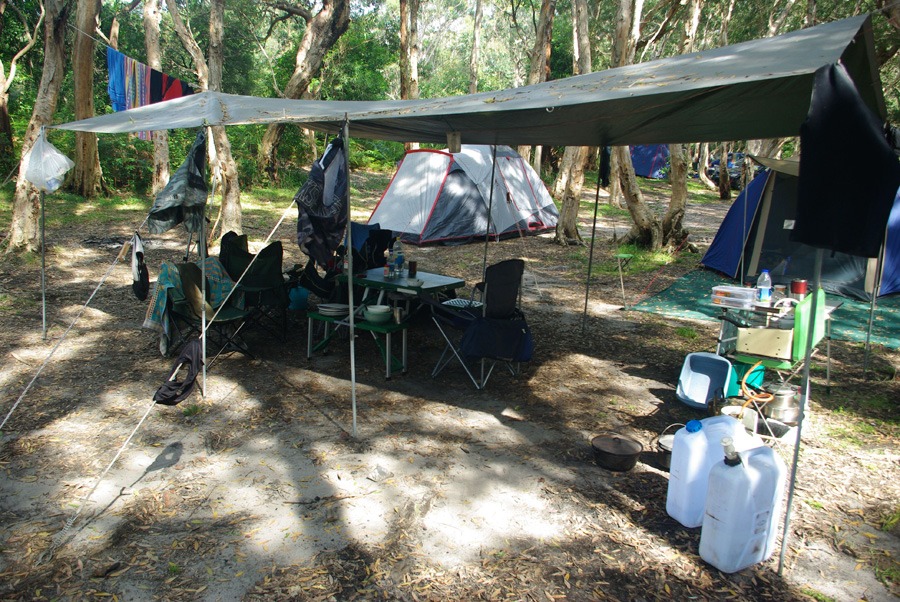 When we go camping we always have a nice setup complete with a kitchen, dining room, lounge room and bedrooms (individual tents).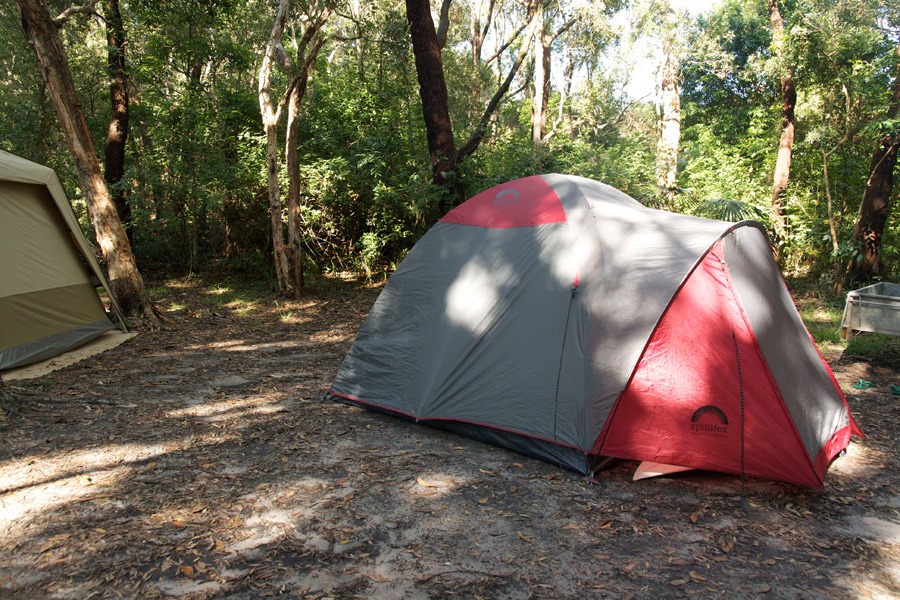 Here is my tent.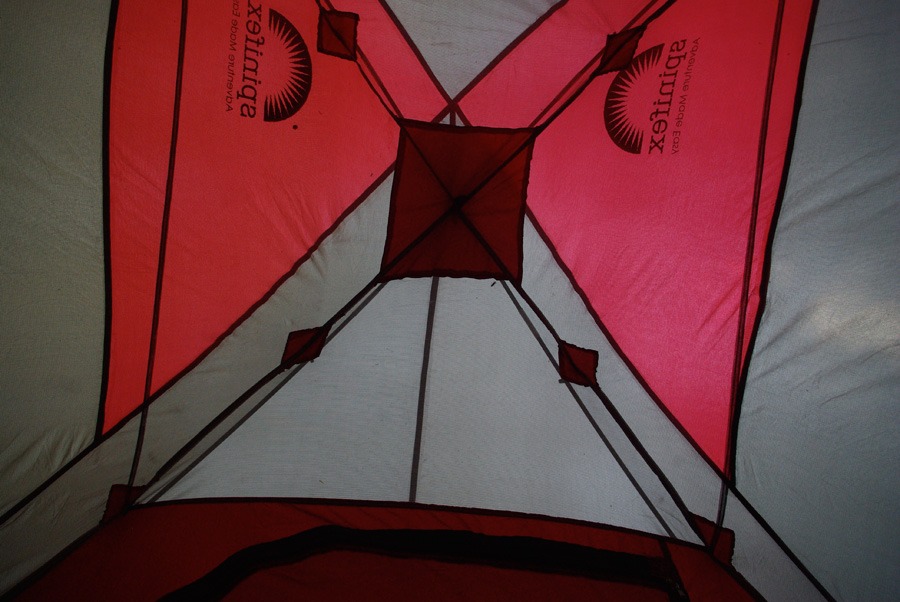 And this is the view from inside.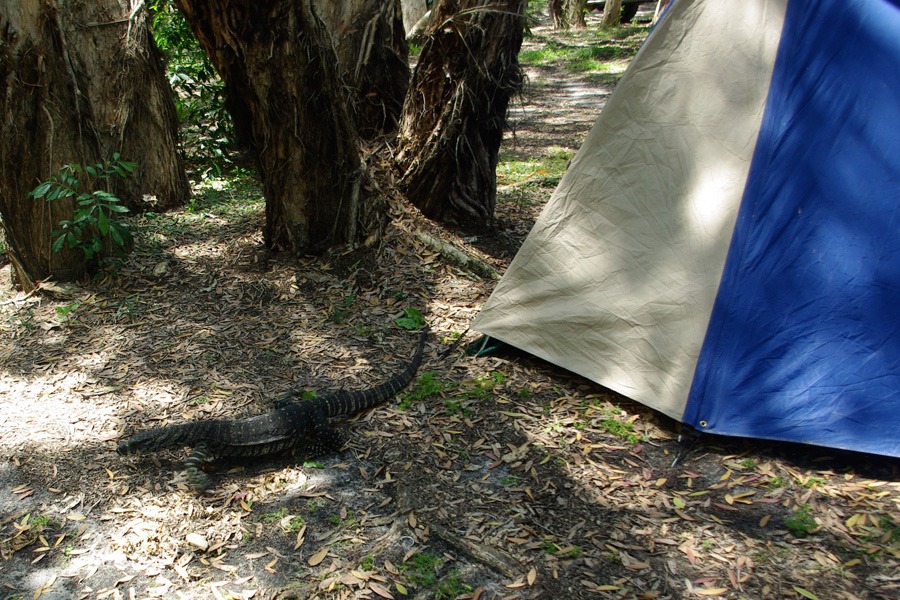 As I mentioned, Treachery is known for it's fantastic wildlife. Here is a Goanna outside one of our tents.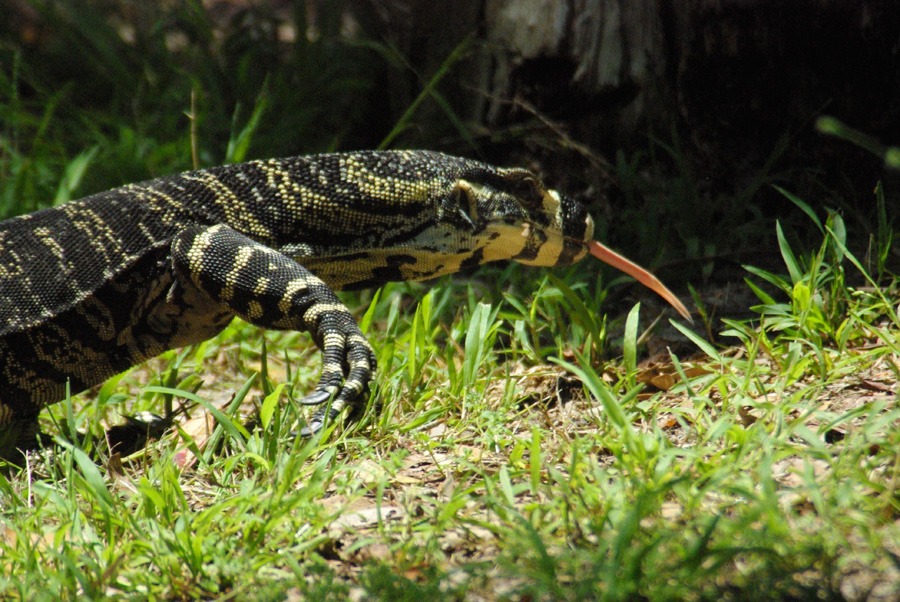 Goanna's are large lizards found throughout Australia. They can easily grow bigger than 2 metres (6 feet) and eat all kinds of other smaller animals. Thankfully they are quite shy around humans and I've never heard of any serious incidents except for scratched arms. Notice it's huge claws and long tongue.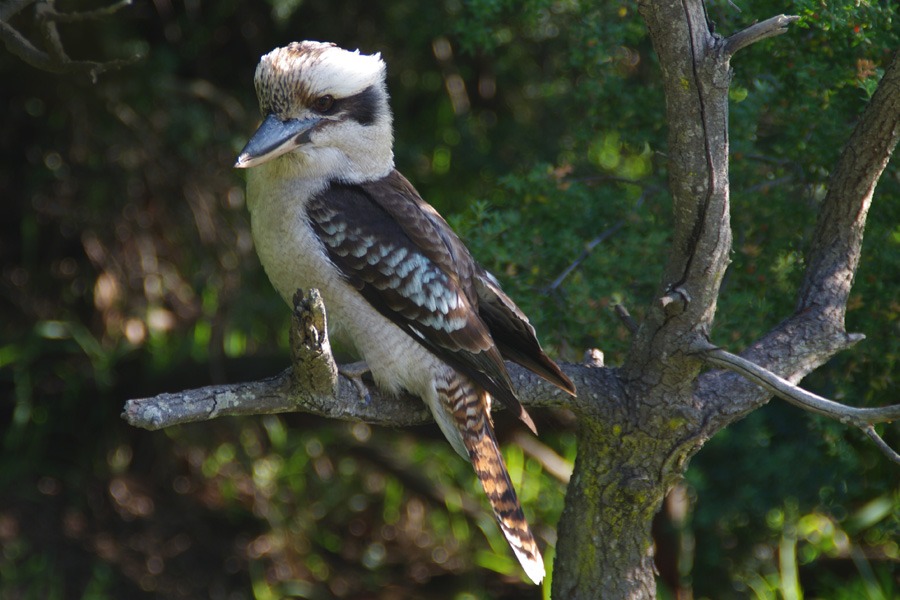 Photo Credit: Utopia Images Online (My Dad)
Treachery is filled with a wide array of bird life. In the morning I counted at least 15 different songs that created a deafening symphony. The above picture is of the famous Laughing Kookaburra (from the kingfisher family) which is known for its song that sounds like laughter. They are often seen eating snakes so they're a good bird to have around.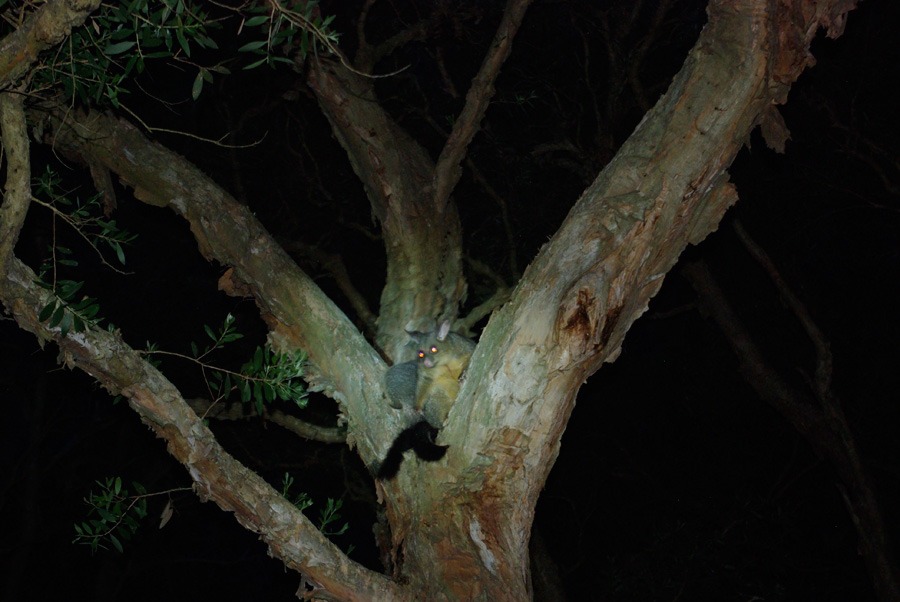 One night we made a fruit salad for desert and this mother and baby Possum came down from the trees hoping for a piece of the action. In a previous year I fed one and it bit me! so that wasn't happening again…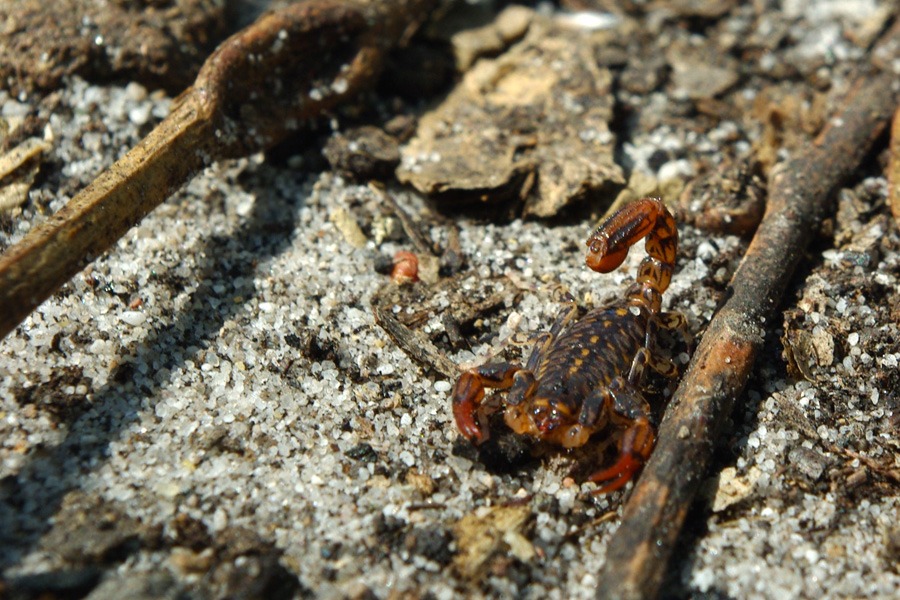 My sister-in-law was about to flick this little insect off a chair when she realized that it was a scorpion! It posed nicely for the camera before I moved it to into the bushes.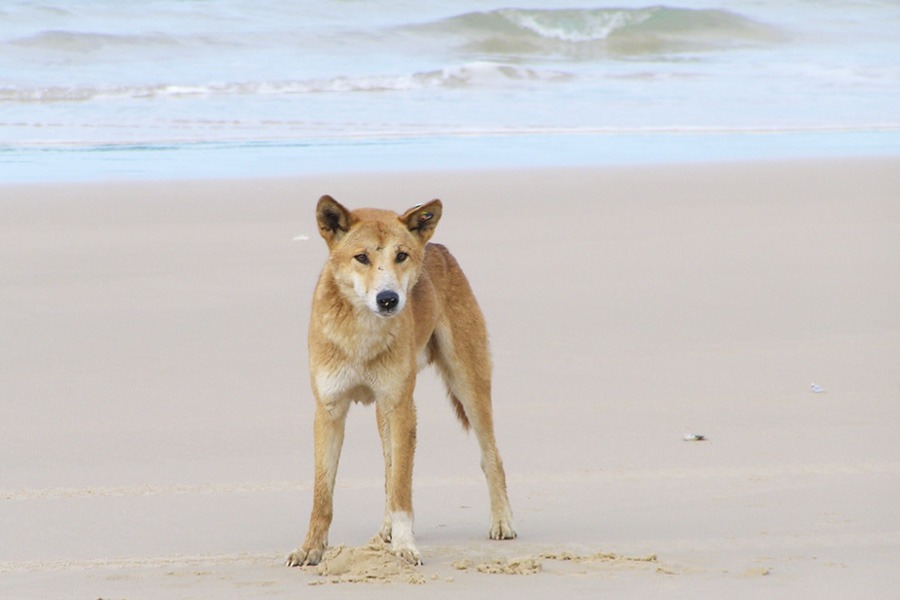 Photo Credit: Ogwen
The Seal Rocks area and in particular the Treachery camp ground has always had a small dingo population. They are ancient dogs brought by the Aborigine's and have lived in Australia for thousands of years. They never bark only howl.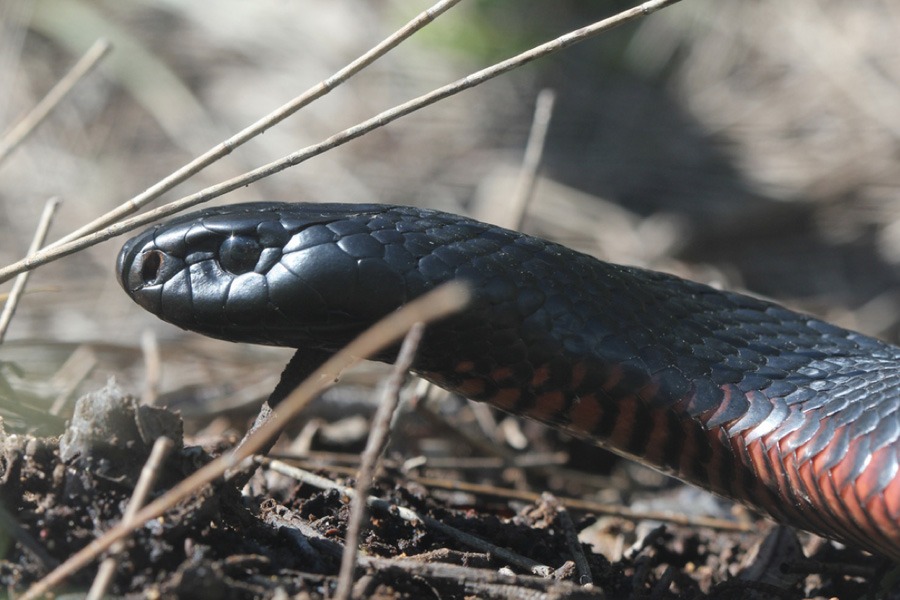 Photo Credit: Richard Fabiszewski
On this trip I didn't see any snakes but every time before I've encountered them including the red-bellied black snake pictured above.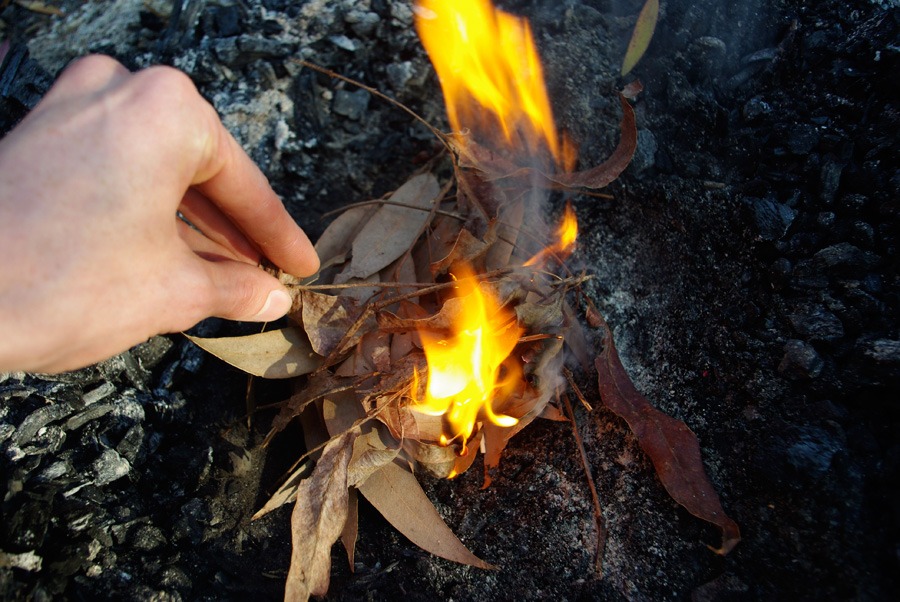 I love making fire using only natural means except for a match stick. There is something very primordial and mesmerizing about fire that has always fascinated me.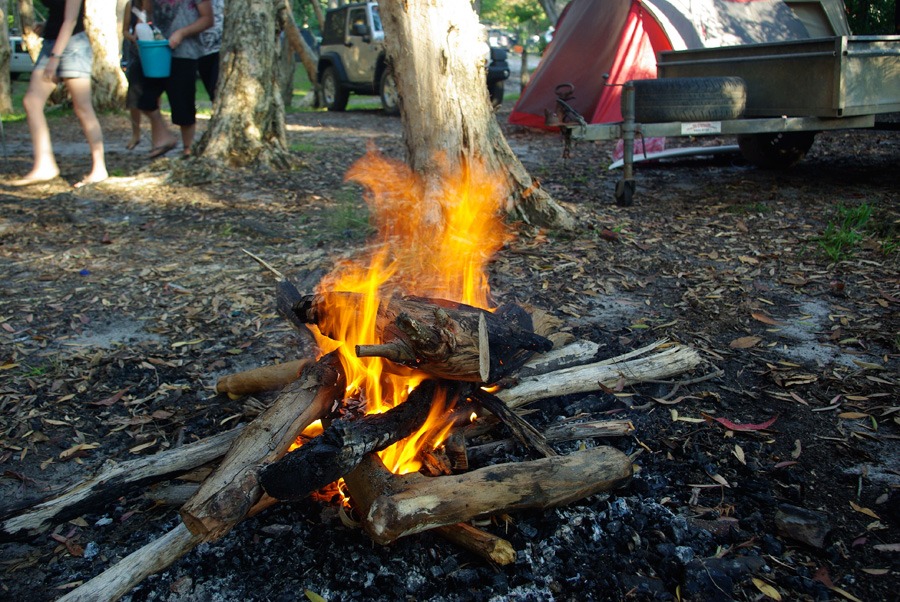 I built the fire up quickly in order to produce coals that would be used for cooking our dinner – vegetarian lasagne!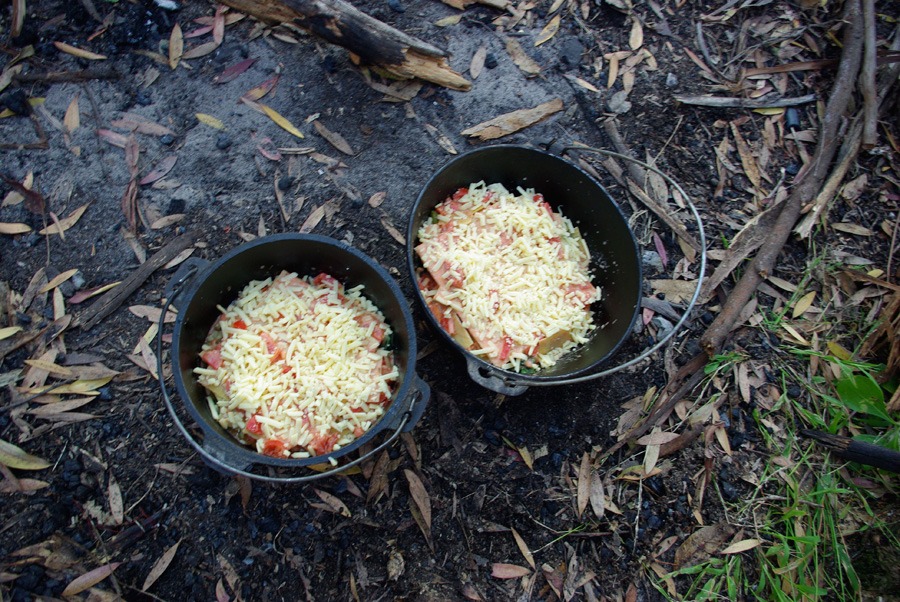 Here you can see the lasagne in the camp ovens waiting for the coals.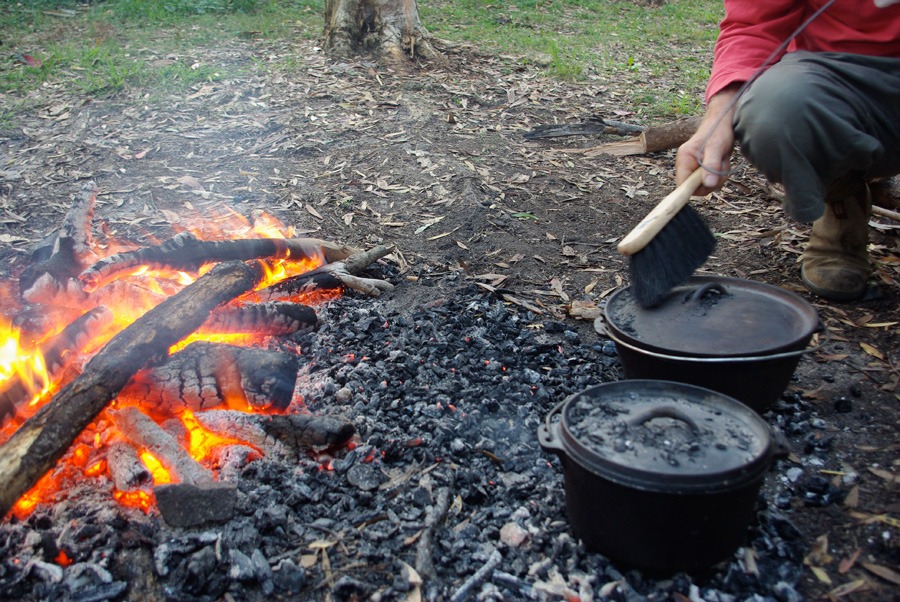 We placed the cast-iron pots on a bed of red hot coals and then covered them as well. After about 45 minutes we could smell the delicious scent of fresh, wood-fired, vegetarian lasagne. My Dad swept the coals off with a brush to see if our noses were correct – they were.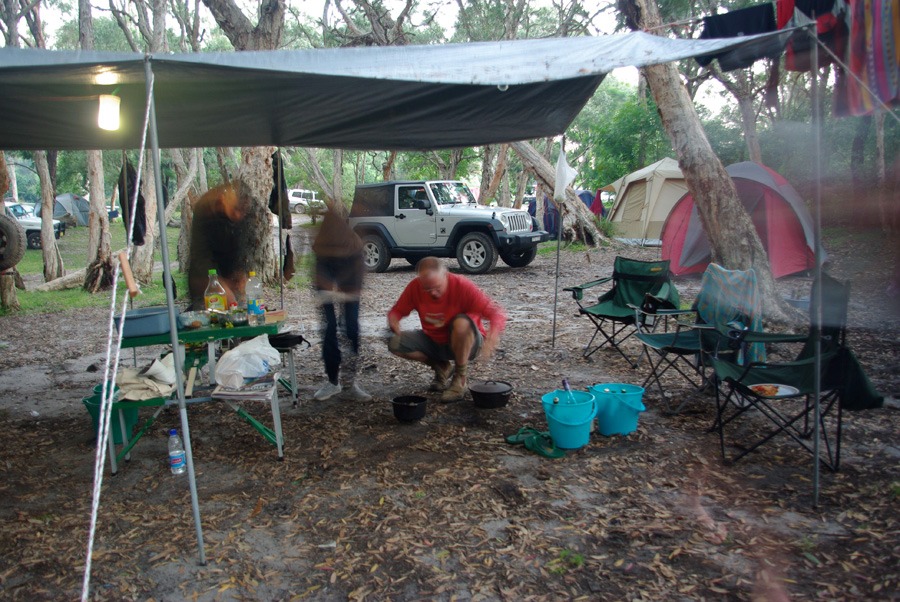 Here is another view of the campsite and my family preparing the lasagne for serving.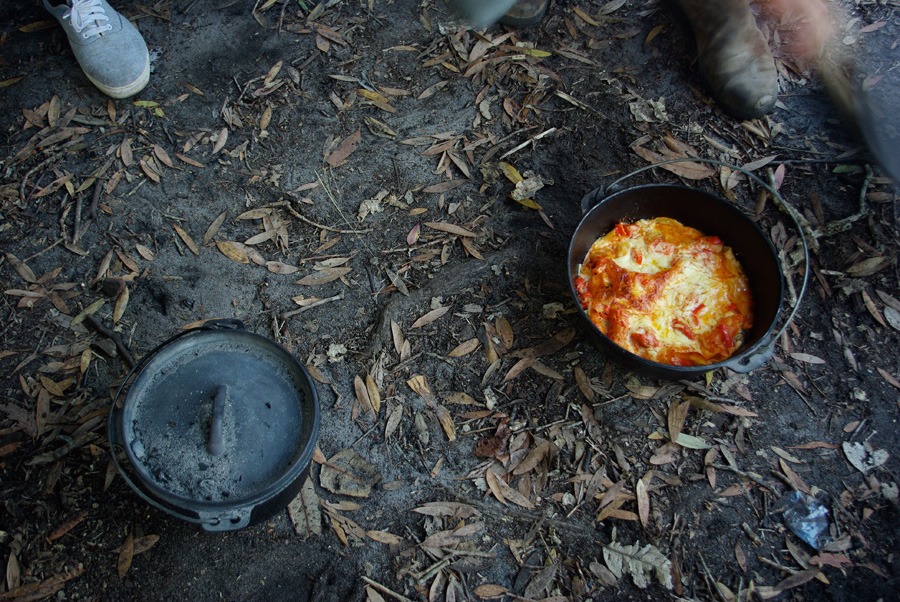 Perfection!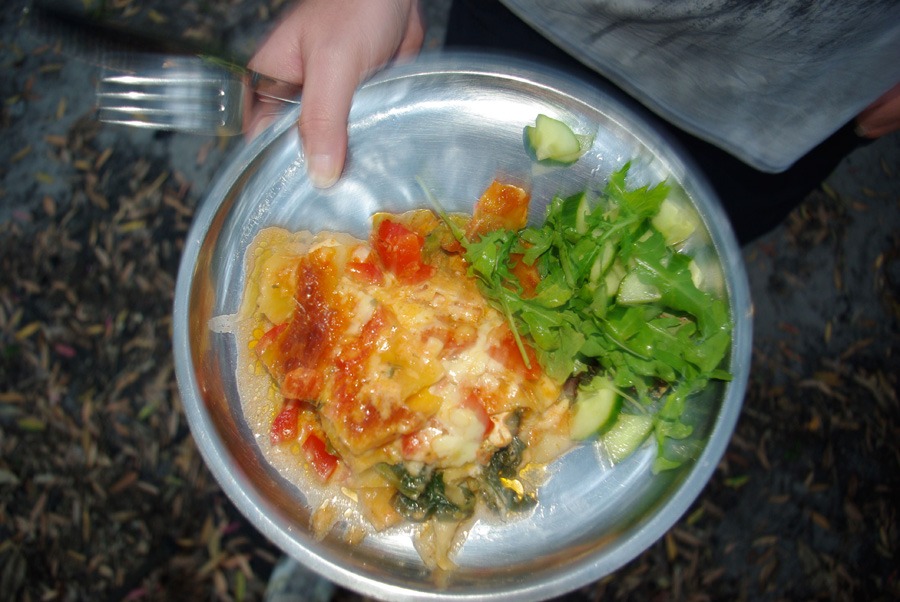 Bellissimo!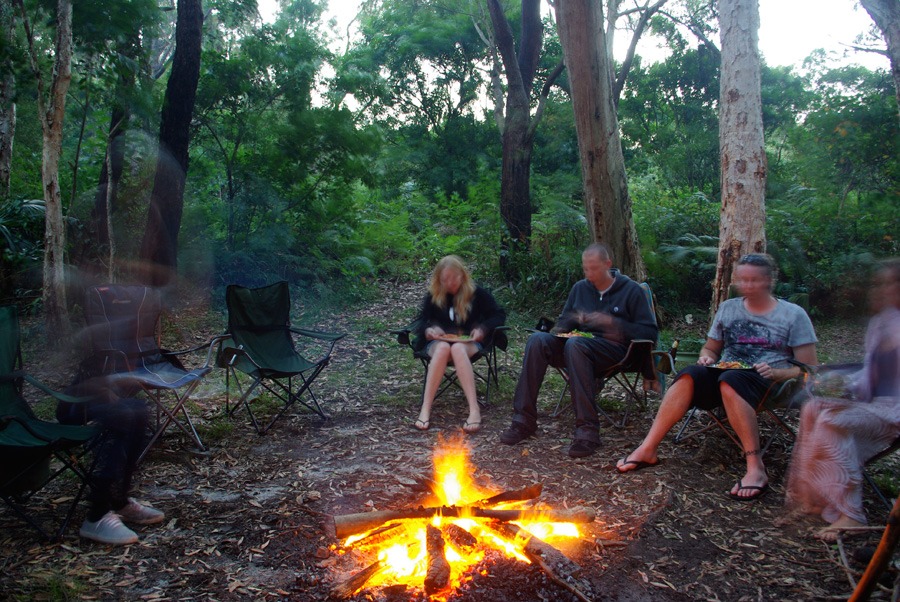 Everyone silently enjoying the delicious meal.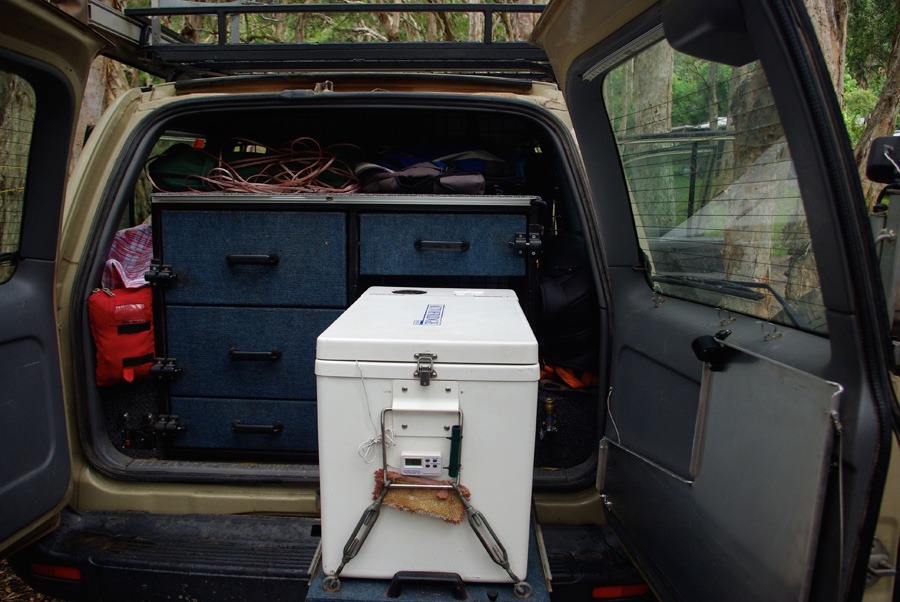 My parents are avid campers going to the remotest parts of Australia in there Landcruiser. Here you can get a glimpse of how well setup they are with a fridge, storage drawers and fold down kitchen bench.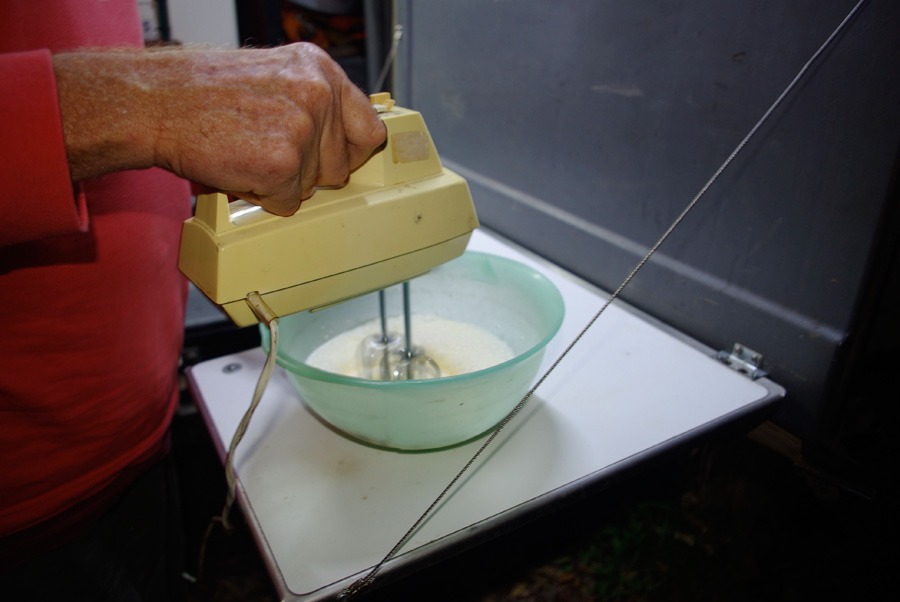 They even have whipping cream capabilities – heaven!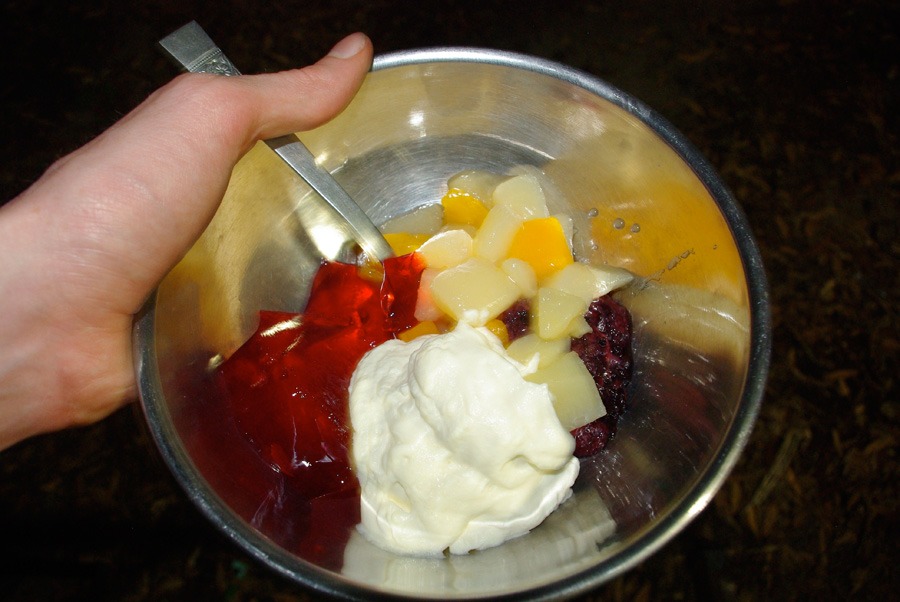 We had a mouth watering fruit salad with jelly topped with whipped cream for dessert.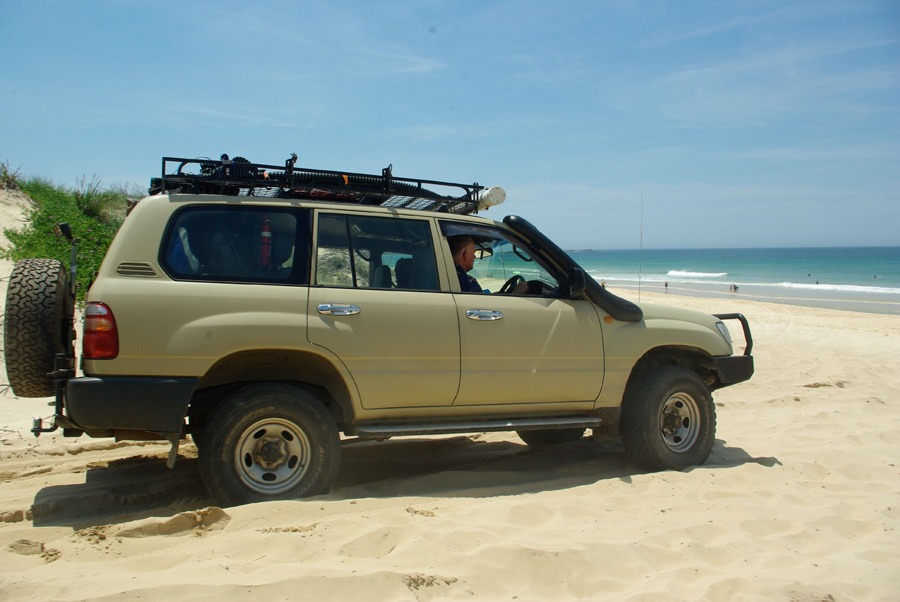 The next day we went for picnic at Lighthouse beach where you're allowed to drive on the beach.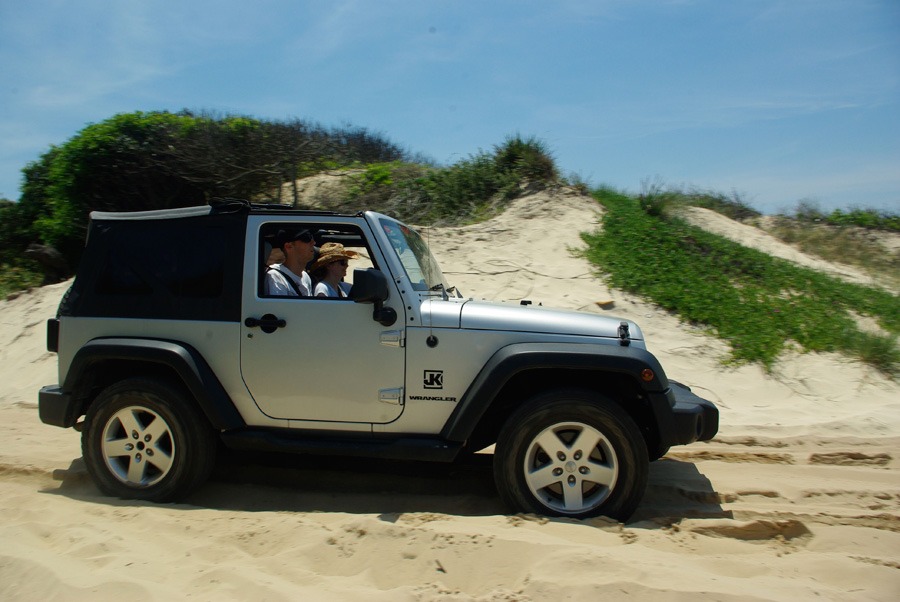 My brother Ehren was testing his Jeep for the first time on the sand – he had a blast.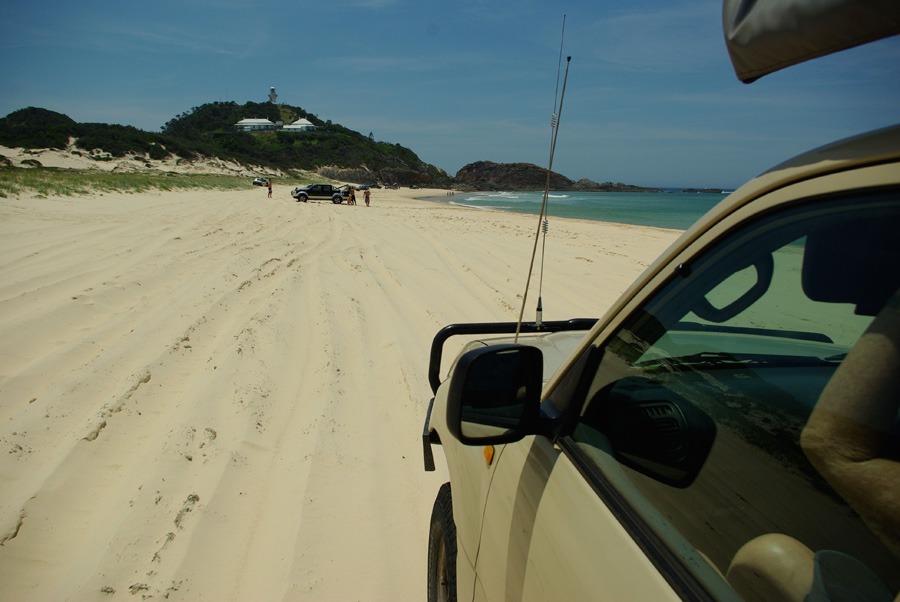 Here you can see where the beach gets it's name with the lighthouse perched on the top of the cliff.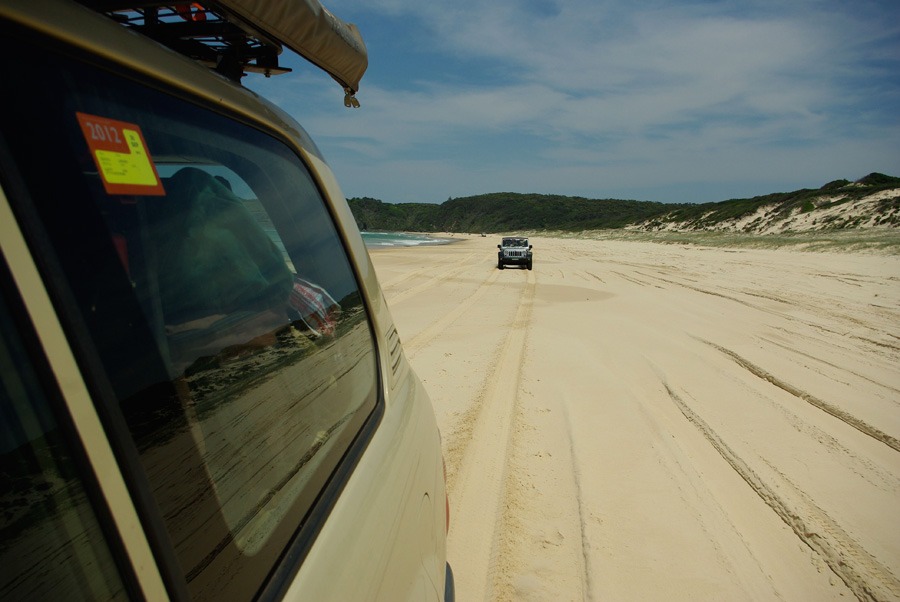 Beach driving is fun – the trick is to lower your tire pressure so that the wheel has more surface area and to not stop because that's when you sink. Also it's helpful to drive in the tracks of others because the sand is more compressed there.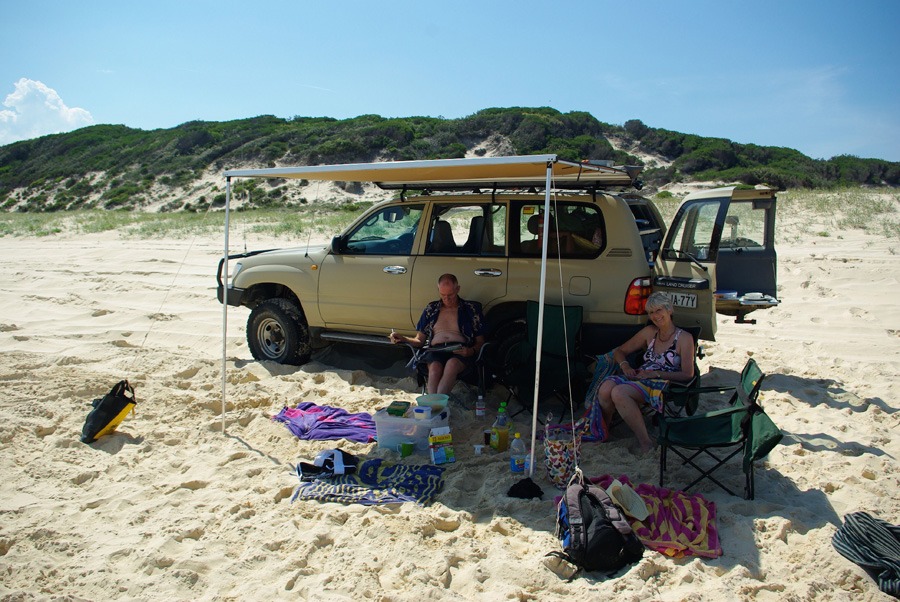 Another example of how well my parents are setup to go to the "outback". They have vital shade whenever they stop and it only takes seconds to setup.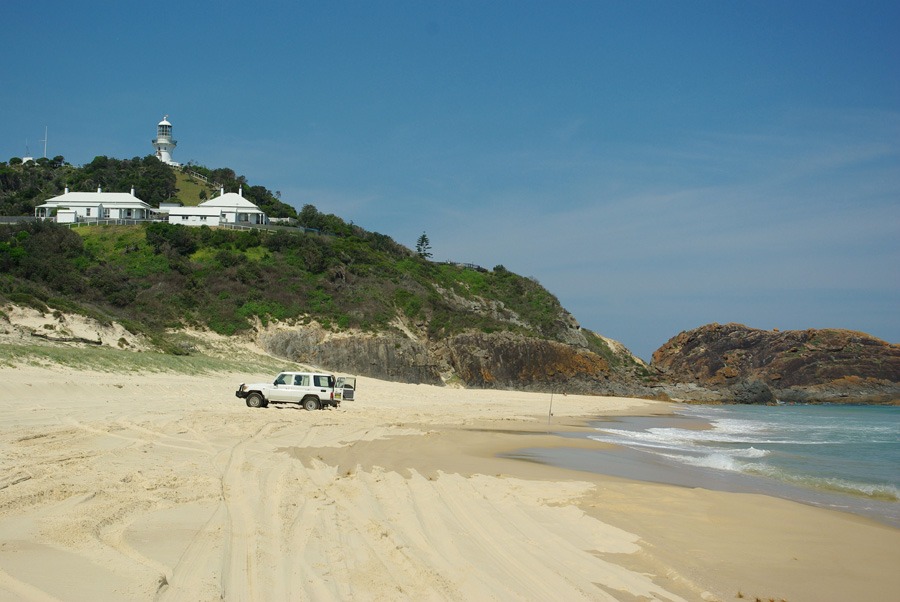 After I'd had a surf and we'd eaten lunch we went for a stroll to the headland at the North end of Lighthouse Beach.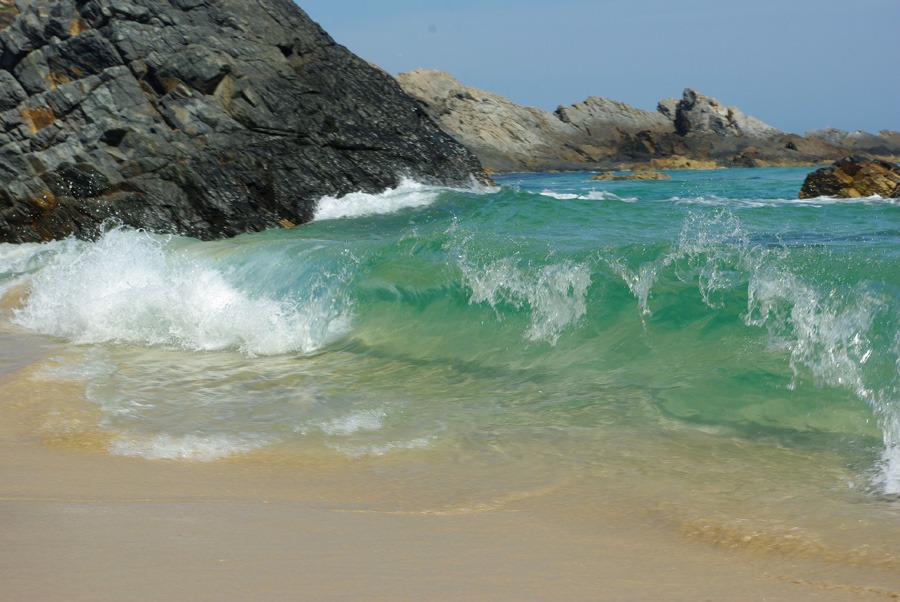 A shoreline wave.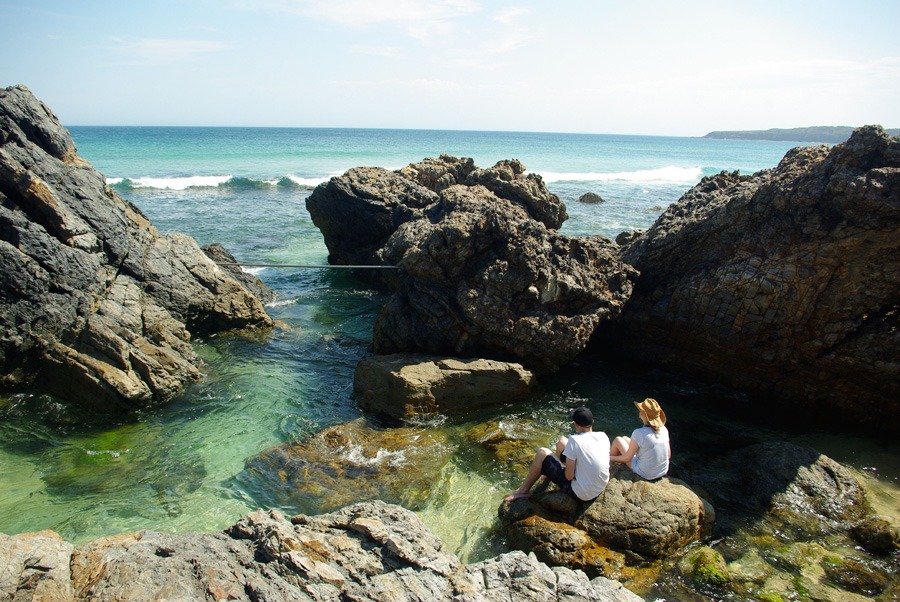 An amazing view.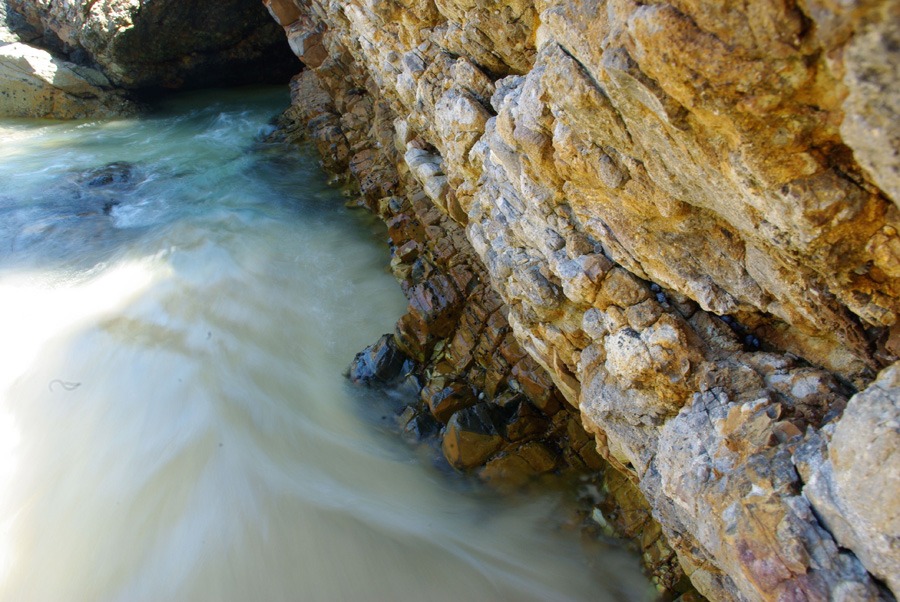 Quite a mixture of rocks compose this headland which is slowing washing into the sea.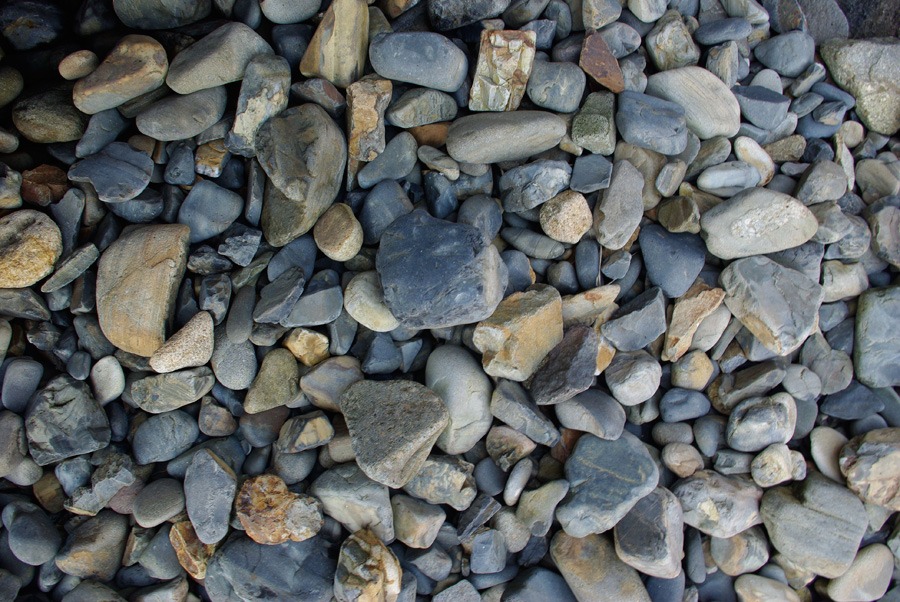 More interesting rocks and pebbles.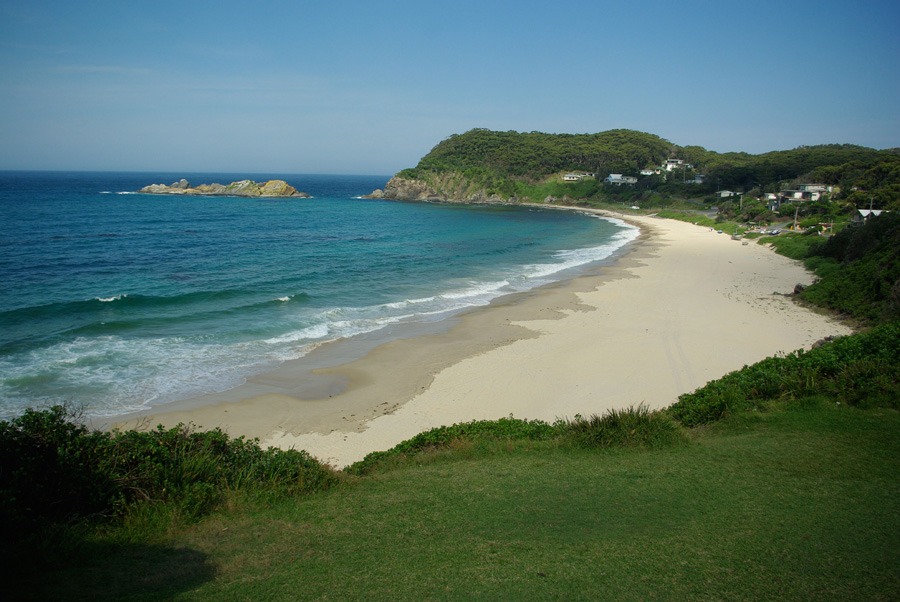 This is the next beach around from Lighthouse called Boat Beach. And I think the rocks out there are the Seal Rocks.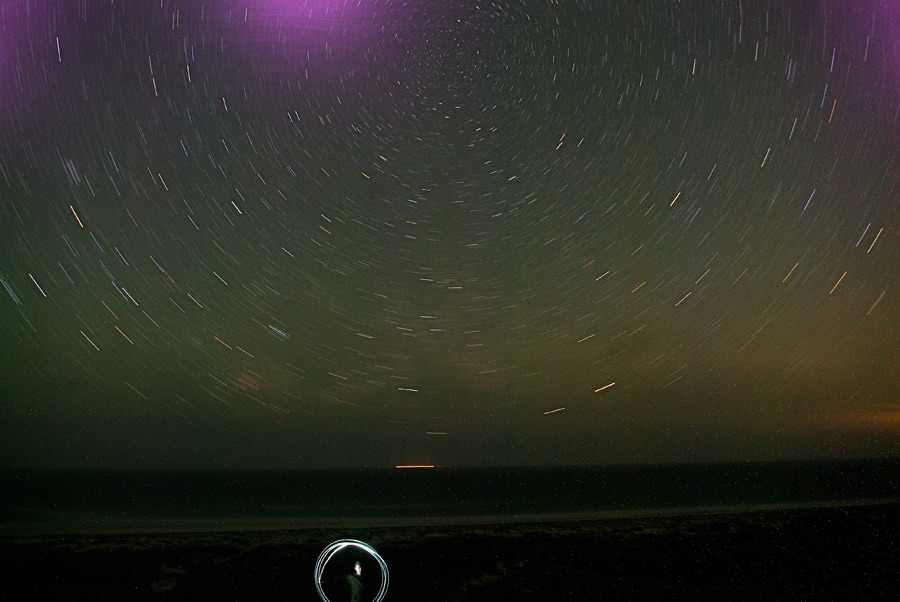 This picture is of the South Celestial Pole. It is a 15 minute exposure that captures the star trails due to the Earths rotation on it's axis. The circle at the bottom is me shining a torch light at the camera in big arches. I did an earlier blog post with a series of these type of images called "Self Portraits – Painting With Light."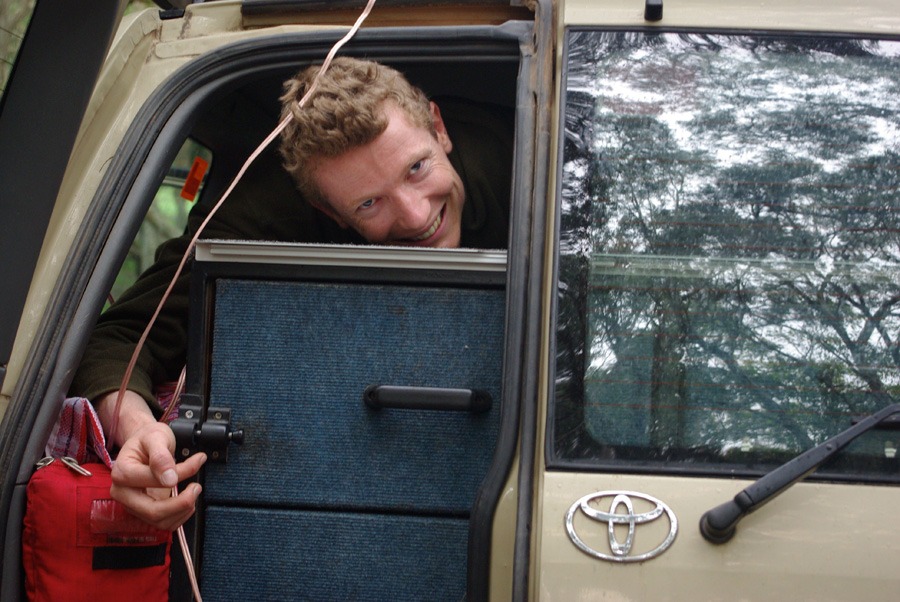 On the day we were leaving the back door of the Landcruiser wouldn't unlock so we had to unscrew a metal cargo barrier that blocked access so that I could crawl through the tiny space unlock it from the inside with my long arms.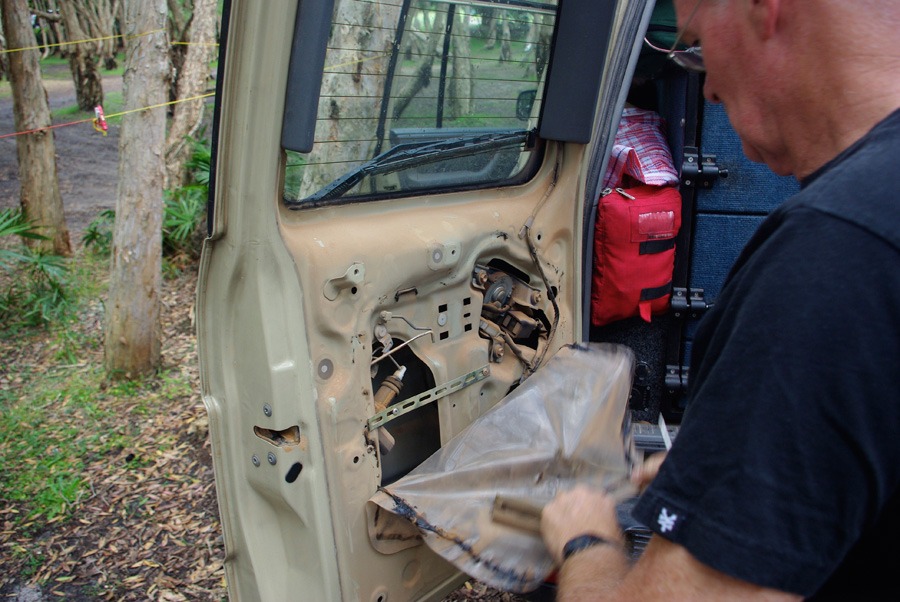 My Dad then tried to fix it by taking it apart but it didn't work.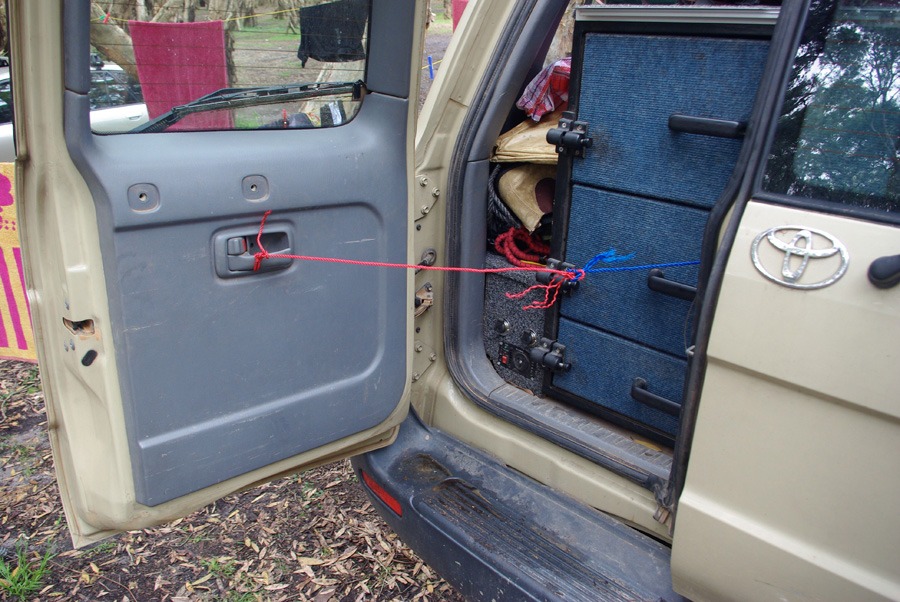 So I came up with a way to unlock it with a series of ropes that lead to the middle section of the car – ghetto rig!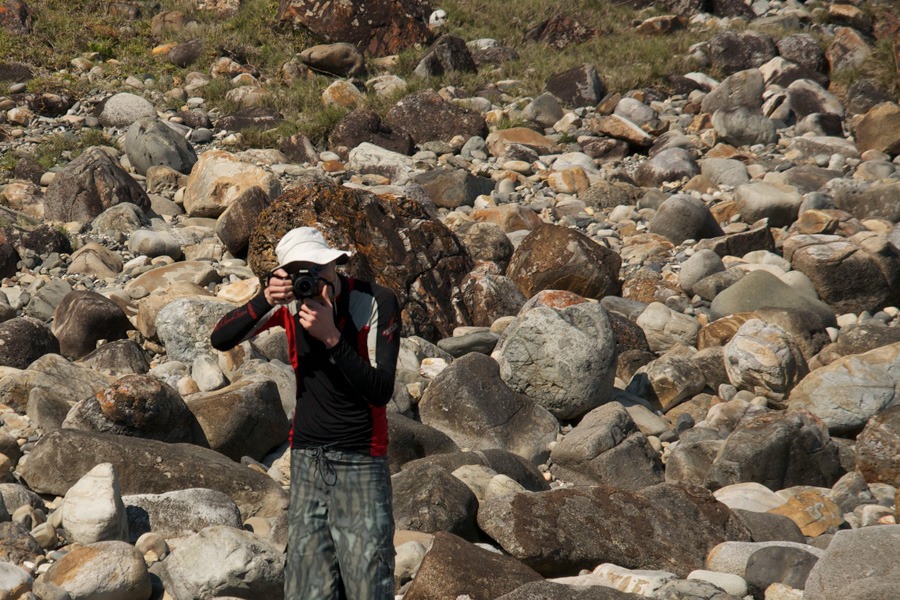 Lastly my Mum snapped this photo of me taking pictures so you can see what I look like when I'm photo blogging…
The trip was very nostalgic and fun was had by all. I really love the Australian wilderness and feel lucky to be from this beautiful country.
All the best,
Asher.
P.S Comments and questions are more than welcome. 🙂