Updated on by Asher Fergusson
Airbnb's customer service is… TERRIBLE
The recent string of big Airbnb news stories regarding shootings, injuries, murders, sexual assault, discrimination, and other woeful goings-on seems to indicate a company scrambling to keep up with its own growth, and one of the many results of that is a poor support system for its customers.
Our Airbnb guest horror story research study showed that 7.22% of the guests who had a problem with Airbnb said customer service was a major cause of the problem.
The best toll-free phone number for calling Airbnb Customer Service is +1-844-234-2500.
Click here to expand all international Airbnb phone numbers
| Country | Phone Number |
| --- | --- |
| United States | +1-415-800-5959 |
| United States (toll-free) | +1-844-234-2500 |
| Argentina | +54 11 53 52 78 88 |
| Australia | +61 2 8520 3333 |
| Austria | +43 72 08 83 800 |
| Brazil | +55 21 3958-5800 |
| Chile | +56229380777 |
| China | +86 400-120-9157 |
| China (shared-cost) | 400-716-0164 |
| Cuba (toll-free) | +1-855-424-7262 |
| Denmark | +45 89 88 20 00 |
| France | +33-184884000 |
| Germany | +49 30 30 80 83 80 |
| Greece | +30 211 1989888 |
| Hong Kong | +852 5808 8888 |
| India (toll-free) | 000 800 4405 103 |
| Ireland | +353 1 697 1831 |
| Israel | +972 3 939 9977 |
| Italy | +39-06-99366533 |
| Japan | +81 3 4580 0999 |
| Japan (toll-free) | +81 800 100 1008 |
| Kenya (toll-free) | +1-855-424-7262 |
| Malaysia | +603 7724 0164 |
| Malaysia (toll-free) | 1800 889 814 |
| Mexico | +52 55 41 70 43 33 |
| Netherlands | +31 20 52 22 333 |
| New Zealand | +64 4 4880 888 |
| Norway | +47 21 61 16 88 |
| Peru | +51 1 7089777 |
| Poland | +48 22 30 72 000 |
| Portugal | +351 30 880 3888 |
| Puerto Rico | +1 787 945-0222 |
| Russia | +74954658090 |
| Russia (toll-free) | 88003017104 |
| Singapore | +65 6622 7306 |
| Singapore (toll-free) | 1800 723 1238 |
| South Africa (toll-free) | +1-855-424-7262 |
| South Korea | +82 2 6022 2499 |
| South Korea (toll-free) | +82 808 220 230 |
| Spain | +34 91 123 45 67 |
| Sweden | +46 844 68 12 34 |
| Switzerland | +41 43 50 84 900 |
| Taiwan | +886 2 7743 2436 |
| Taiwan (toll-free) | 0800 868 313 |
| United Kingdom | +44 203 318 1111 |
NOTE:
If you're having trouble getting a hold of (or a resolution from) the Airbnb customer service team you can always try Tweeting to
@AirbnbHelp
, which we've experienced first-hand, can get a faster response because it's in the public arena.
If you have any problem at all with your stay, contact Airbnb as soon as possible and take photos (and screenshots of communication with your host) for evidence. Also, contact your credit card company to see if they can initiate a chargeback on your behalf so that you don't have to spend months fighting Airbnb. This has worked for us on several occasions.

15 reasons why Airbnb's customer service is so unprofessional and frustrating
---
1. You may not get the help you need, even if it's an emergency.
Personal experience with this has shown me that they may not come through for you in your time of need. My family and I had a terrible experience with this, and we were basically left to fend for ourselves after an incident in Paris.
---
2. Their representatives can make you feel like they'd rather not be talking to you.
When you call a support or service team, you expect them to make you feel valued and listened to, right? Unfortunately, that's often not the way that guests report feeling after their interactions with Airbnb's Customer Experience team.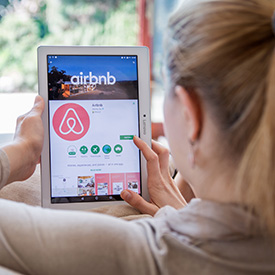 ---
3. They dish out canned responses left and right, but they may not actually listen or engage.
Engagement with the customer is key when problem-solving, and Airbnb does a LOT of problem-solving. If a customer feels that their story is falling on deaf ears, they'll do one of two things: escalate the issue to someone who WILL listen, or disengage entirely. In the business world, that means losing a customer.
---
4. They often lose track of your service tickets or close them prematurely.
As most people who've dealt with a call center know, a service ticket is your lifeline to a solution, and it should remain open and in the right hands until it's resolved and you have your solution. Many Airbnb customers mention the exact opposite happening.
---
5. When you send them photos or information, it can easily get lost in the "void".
Because of the seemingly disorganized nature of the Airbnb customer service system, it can be easy for your important, case-relevant information to become lost or misdirected. This means that the evidence you send of an incident may never reach its intended audience, or it may be delayed in its progress, leaving you waiting longer for help.
---
6. They don't seem to communicate well with each other, much less their customers.
In dealing with the customer service team regarding our Paris issue, we experienced so much confusion and chaos in communications that it was hard to keep track of who was working on our problem, whom to contact, and how soon we could expect a resolution. The chaos caused us a lot of trouble, and online reviews left by guests have told us that we're not the only ones who have experienced this problem.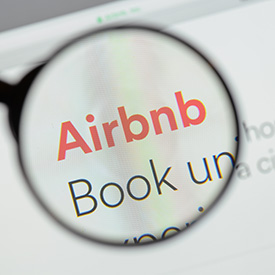 ---
7. They tend to blame the customer for problems and don't always accept appropriate responsibility as a company.
No, the customer is NOT always right, but they're also not the one to blame for problems outside of their control – especially those caused by the company's platform, policies, or technology. And even if the customer does share the responsibility for the issue, they're contacting customer service for help, so HELP THEM.
---
8. Many representatives don't even know how the website and mobile app work on a basic level.
If you provide support for a service or product, it would seem like a basic job requirement for you to understand the ins and outs of that product and/or platform. I'm not asking for programmers and tech-wizards, here. I'm asking for the people I am directed to call regarding questions about the use of their site to be able to answer those questions.
---
9. There's a chance you'll be hung up on, and it might be on purpose.
Many users of the Airbnb site complain that they've been hung up on. Even one deliberate hang-up-on incident is too many, but users complain about this issue too frequently.
---
10. You're likely to be dealing with a person who's so burnt out that their attitude is permanently bad.
Any high-volume customer service team is going to experience burnout – that's just how it goes in call centers. The first trick is to ensure that your staff is empowered to make decisions and take breaks so that they don't get so burnt out that they can't control their tone and reactions. The second trick is to have an effective support system for customer service team members so that they feel like someone has their back. Airbnb may lack this, based on guest's comments regarding their call center team experiences. Burnout is a mood-killer, but it's not okay for even the most exhausted, in-demand customer service agent to lash out at a customer.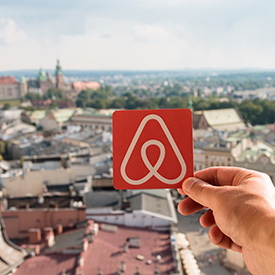 ---
11. They regularly make promises that they don't keep.
Complaints of this nature range from guests saying they were promised a full refund and got $0, to guests saying they were promised that Airbnb would find a suitable alternative accommodation and then left guests to fend for themselves either with or without their money back in time to find a new place to stay. When you're dealing with huge sums of money (bookings can cost thousands of dollars) that have to be paid up-front, it'd be best to have a system in place whereby refunds can be issued right away when necessary. In the customer service world, it's also pretty crucial to keep promises made to customers…
If you want to know what happened to us with Airbnb in September 2017, watch this video. I show how we never received a full refund for our place that was completely moldy and we only there for 30 mins.
---
12. Even if you comply with their terms of service and evidence requirements, you may never get a refund.
It's hard to say how often this happens, but some people never end up receiving a refund they are entitled to. Even if a guest's situation and evidence are squarely within Airbnb's published policies, a refund may not be granted, and the guest may never be given an explanation as to why.
---
13. There doesn't seem to be an escalation process.
This goes hand-in-hand with a well-supported customer service team. In order for representatives to be able to effectively make decisions and assist customers, any service team MUST have a black-and-white escalation procedure that allows for rare exceptions. There have to be standards in place which are followed the same way every time (within realistic expectations), and there have to be superiors available to make decisions when an urgent matter arises – especially since "urgent matter" in Airbnb world may mean a dangerous situation!
---
14. Even if you are told you're getting a refund, you may have to fight tooth-and-nail to get it, and it can take weeks or even months to get.
I think we've established pretty clearly that the refund system isn't a very reliable one, don't you? We still haven't gotten our full refund after months of communications with Airbnb.
15. Their policies seem to be set up to make them money, and it may be unfairly at your expense.
Of course companies strive to make money – how else could they function? The problem arises when policies are only followed when it's convenient for the company, or when those policies are written to unfairly favor the company. Many of Airbnb's policies clearly give the company leeway to keep funds when they probably shouldn't, and charge conversion and other fees when it may not be practical or necessary.
---
The bottom line is this: in customer service, the golden rule is that "customers will always remember the way you make them feel," and that should be the guiding principle on which service standards are based. If so many interactions with Airbnb's Customer Experience Specialists fail to meet objectives, leave the customer in a worse position than they were in before, or leave the customer feeling demoralized, then the company as a whole will be viewed that way.
Here is a TV interview I did with the popular CBC consumer affairs show called, Marketplace. I was brought onto the show as one of the travel experts to talk about my Airbnb research study. While the show doesn't go that much into customer service issues it does highlight how getting publicity can be the best way to get some resolution with Airbnb. In this case, the guy who got cancelled last minute in Mexico was given over $6000 in compensation from Airbnb!
Please note: while the "15 reasons why Airbnb customer service sucks" are drawn from our own experiences and those of many reviewers who post their stories on online forums, these may not be the experiences of every customer. Customer service is one of the top complaints when guests describe their opinion of Airbnb, but not all guests have these or any problems. Our advice: use the platform at your own discretion.