Updated on by Asher Fergusson
W
hen it comes to a tropical location, Cancún has it all! Beaches, reefs, hiking, caves, shopping… You can't get bored here.
With so many things to do, you'll really need to be careful about how you pack. I've put together some tips for what to wear in Cancún, plus must-have items to pack, what NOT to bring, and some FAQs for your convenience.
Most importantly, be prepared for relaxing at the gorgeous beaches, fun in the warm sun and sand, and bring a smile and a sense of adventure!
What to Pack for Cancún – 21 Essentials
---

When traveling anywhere in Mexico it's very important to be careful about drinking water. It's not too hard to find drinkable water in touristy parts of Cancún, but it can be dangerous to drink water anywhere outside of those areas. This LifeStraw bottle filters water through layers that remove bacteria and other microbes plus any other contaminants, and it's as easy to use as drinking from a regular water bottle.
---

Cancun can get hot, and while you can't change the weather you can find relief with a cooling towel. Whether you're hiking, shopping, sunbathing or just feeling a little overheated find instant support and cool down with this in your backpack. Feeling hot and sweaty can really make you feel tired and lethargic, with this towel easily cool down and enjoy the day longer outside. If I could redo my Cancun experience, I would definitely bring this towel with me.
---

This "one-size-fits-all" phone case is waterproof, dust-proof, shock-resistant, and all-around awesome. It protects your phone from water damage and scratches from sand while still allowing you to use the touchscreen and camera so you can get that selfie in the shore-breakers, and the inexpensive price tag makes it a no-brainer.
---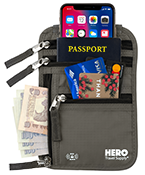 When traveling internationally we like to keep our valuables such as credit cards, passports, phone, cash and plane tickets securely stored in a neck wallet. This means that you'll be super organized at customs and won't be an easy target for pickpockets. This one is made of RFID blocking material to prevent E-thieves from stealing your credit card details from afar. You'll never misplace your passport again!
---

Activated charcoal is one of the coolest products I've come across for traveling. It's a safe and effective way to rid your body of any toxins that may be causing your traveler's diarrhea or stomach upset (And this is unfortunately very common in Mexico). But these little pills can quickly get your digestion back on track so you can get back to enjoying your trip!
---

Emergencies happen when you least expect them and having a good plan can ensure that emergencies such as medical trouble, thievery, damage to your belongings, or even evacuations are easier to handle, and at no expense to you. Travel insurance plans are typically very affordable and use TravelInsurance.com to compare the best policies in one place.
Compare policies at TravelInsurance.com ➜
---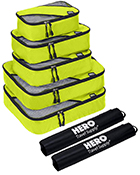 These luggage organizers are a genius invention. They take a chaotic suitcase into packing heaven. Simply put all your shorts in one cube and all your shirts in another etc. and then you'll stay organized for the duration of your trip. They even have an index card on the back so you can write exactly what's inside. Once you try these cubes you'll never leave home without them!
Available on HeroTravelSupply.com with an exclusive 15% discount using the coupon code "HERO".
---

You'll be out and about for most of each day in Cancún, but you can't expect your devices to stay charged that long if you're going to be looking up maps and taking pictures. This portable charger will ensure that you can recharge your items on the go so you won't have to worry about being cut off from your travel group or other information! It uses a standard USB port so most charger cables will fit.
---

If you're looking to be on the go, enjoying life and soaking in some sun then our travel towel is all that you need. This super absorbent, micro-fiber towel is great if you're in a hurry or wanting to relax and sunbathe at the beach. When you're finished, just hang it up and watch as it dries almost instantly, then roll it up so it can be used again.
---


A Virtual Private Network is an excellent way to achieve two crucial goals.
First, it will allow you to use available internet without any country-specific censorship or blocks.
Second (and probably the most important), it will allow you to use wifi without fear of being hacked. It does this by adding an extra layer of encryption to your data to prevent cyber-thieves from stealing your personal data. Trust me, you don't want to learn the hard way what it feels like to have your credit card information stolen by someone in a foreign country! NordVPN is what I highly recommended and it's popular amongst many other experienced travelers as well.
---

With the snorkeling and other ocean-based opportunities Cancún has to offer, you should use a sunscreen that's ocean-safe. Standard sunscreens contain chemicals that have been proven to cause severe damage to aquatic ecosystems like coral and fish, but this sunscreen and others like it are made without the damaging chemicals. They're also still good for sun protection, and that's something you'll definitely need in Cancún! Bring aloe gel as well – trust me, almost no one visits Mexico without getting at least one sunburn.
---

Cancún experiences a surprising amount of rain even during the dry season. These tropical downpours often come out of nowhere and will drench you to the core if you're not prepared. This is especially important if you planning on doing outdoor activities since you won't won't to be caught off guard. This one is windproof and weighs just under a pound while having a large canopy.
---

Mosquitoes will be an issue in certain parts of Cancún and the surrounding areas. These wristbands make mosquito-protection effortless. Just put one on before you set out and you'll be protected during the day!
---

Hand Sanitizer is the must have item of 2021. As we look forward to fully re-opening, let's do so safely with hand sanitizer in our pockets. With access to a sink, soap and water not always readily available feel clean and safe when carrying this bottle. From a jam-packed beach day, to just wanting to feel a little extra clean, feel stress free when you spritz your hands or surfaces with this delicious smelling hand sanitizer.
---
---

You'll want to seriously consider bringing a waterproof camera like this one on your trip to Mexico. Most activities you do will involve water, and you don't want to risk damaging your regular digital camera or your phone. This one is lightweight and versatile, and pretty hardy so you won't have to worry about damaging it while adventuring, plus it's a less expensive option if you don't want to go all-in for a GoPro or a DSLR camera.
---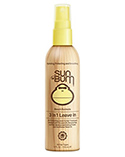 Mexican sun and heat can take quite a toll on your hair. My recommendation is to avoid hot styling tools and to use leave-in hair conditioner to protect and condition your hair each day, especially if you've been in the water. This spray smells great and will reinvigorate your locks so you don't end up with long-term damage when you head home.
---
17. Mesh Slip On Water Shoes: Women's and Men's

These amphibious shoes will protect your feet both in and out of the water. This is extremely handy when you'll be traversing land and sea areas frequently, and often back-to-back. You don't want to have to carry extra shoes with you if you can avoid it.
---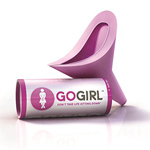 This sounds pretty weird if you're not accustomed to foreign toilets, but many toilets you'll encounter on your trip will either be pretty sub-standard compared to what you're used to back home, or may not be very well stocked. The female urination device allows you much more flexibility when it comes to toilets that you just don't want to mess with. Bringing a pack of travel toilet paper will also ensure that you have what you need should you find the bathroom ill-equipped.
---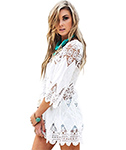 You'll likely be on the beach a lot so you'll spend a lot of time in your swim suit. Often just a cover up will do if you're hanging poolside or beachside and enjoying a snack or a meal, so opt for a nice-looking one for that purpose. Plus, it's always more fun to feel like you look especially good while you're on vacation!
---

It always amazes me how many uses I can find for my sarong when I travel. When I need a makeshift privacy screen, airplane blanket, or pillow case, it's there and performs admirably. I can also use it for a beach blanket and a swimsuit cover-up if needed, of course! I highly recommend bringing one.
---

Long days on the beach and under the sun calls for some serious skin and hair hydration. Aloe vera is an excellent, natural way to get that after-sun hydration you need. Keep your sun-kissed skin healthy and glowing long after you leave Cancun.
Other Cancún packing list items to bring
---
What to Wear in Cancún
---
It's no secret that Cancún is a beach lover's paradise, but there is much more to it than that! When you're not soaking up the sun, you could be dining in 5-star restaurants, eating from taco stands, scaling Mayan ruins, snorkeling with whale sharks, or partying the night away.
Needless to say, you'll probably want to pack more than just swimwear for your trip. Of course, casual dress is suitable almost anywhere in Cancún, but you'll also want to pack some slightly dressier pieces. The weather is reliably warm year-round, but the temperature can sometimes dip down a little in the winter, so it's worth bringing a light jacket just in case of emergency.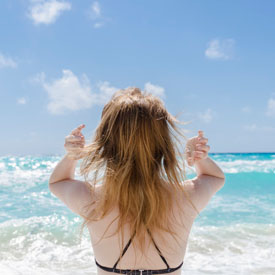 What should WOMEN wear in Cancún? – (Click to expand)
Below is a sample women's clothing list.
(All items link to Amazon.com for your convenience).
When visiting Cancún, women will feel most comfortable in clothing made from lightweight, breathable fabrics. Mexican women typically wear linen or cotton dresses or pants. High heels and makeup are commonly worn by local women day to day. Additionally, local Mexicans tend to dress on the conservative side, if only to protect their skin from the sun. However, visitors shouldn't feel out of place in shorts and tank tops. Classic resort wear like maxi dresses with sandals or espadrilles are perfect for a "dressed up" look, but visitors will feel right at home in shorts and flip-flops as well! Sandals are essential for any trip to Cancún, but be sure to pack sneakers for active days.

What should MEN wear in Cancún? – (Click to expand)
Below is a sample men's clothing list.
(All items link to Amazon.com for your convenience).
Mexican men tend to dress in clean-cut, casual clothing that errs on the dressy side. Like the women of Cancún, they too favor lightweight, breathable fabrics, such as linen and cotton. The most common ensemble of a man in Cancún would be jeans or khakis, paired with a guayabera shirt (a linen button shirt featuring rows of pleats sewn on either side of the buttons), along with leather shoes, sneakers, or sandals. Swim trunks and a tee shirt are acceptable attire, but the day to day look in Cancún tends to be a little bit more elevated than some of the more casual seaside towns (like Playa del Carmen or Tulum) on the Yucatán peninsula. Visiting men will feel most comfortable in chino shorts, sandals, and a t-shirt. Casual, yet well-composed outfits are ideal for Cancún.

Packing for the Seasons in Cancún
---
Seasons in Cancún are fairly mild, though as mentioned above, winter can bring a little bit of a chill. Prep for heavy sun exposure and plenty of activity!
WET SEASON – May, June, July, August, September, and October:
The wet season in Cancún is basically summer and fall combined, since temperatures don't dip down much at all in what we normally think of as the fall months.
Temperatures are high, rain is frequent (between 10 and 15 rainy days per month), and the air tends to be a bit humid.
Rains don't tend to last long when they do come – it may rain for a couple of hours and then clear up for the rest of your day.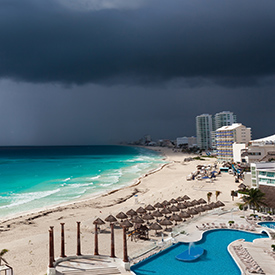 This is the wet season, so of course you'll need a rain jacket, and it should absolutely be the kind that allows vapor to escape from inside the jacket to prevent you from steaming inside it (like the one we've linked). There's nothing worse than having to wear a jacket when it's hot out and feeling like you're wrapped in plastic wrap. You should also bring a travel umbrella to carry with you just in case. Shorts, tank tops, sundresses, and good sandals are perfect for this season. Water-resistant active shoes are a good idea if you'll be doing anything active at all. Don't forget a swimsuit cover-up and a fun sunhat and shades! Temperatures average between 85°F to 95°F (29°C to 35°C).
DRY SEASON – November, December, January, February, March, April:
The dry season in Cancún is essentially a combination of winter and spring. Dry, windy, but plenty warm enough to enjoy outdoor activities.
Rain still happens this time of year, but it's much less frequent. Still, a rain jacket is a good idea.
Tourist high-season is from January through April, so expect higher prices and more crowds during this time.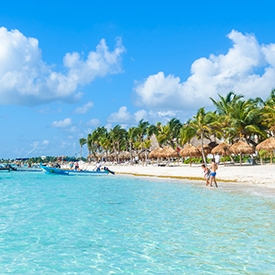 We recommend bringing a pair of pants in case of a chill, but there's really no need to bring more than that. Even the evenings don't cool off too much. Active shoes, walking sandals, sundresses, and shorts are still a great idea. Don't forget to bring a stylish swimsuit cover-up for days on the beach or poolside! A sunhat, cute shades, and quality sunscreen are a must. Temperatures average between 80°F to 88°F (27°C to 31°C) but can occasionally dip to as low as 65°F (18°C).
How to dress for the activity in Cancún – (Click to expand)
Beach or Pool Day
– There's no doubt that much of your trip to Cancún will be spent on the beach or next to the pool. Nobody can resist the allure of that sparkling Caribbean ocean. For days spent lounging by the water, be sure to wear your swimsuit and a swimsuit cover-up (for some relief from the sun!). Flip flops are the ideal footwear for navigating beaches and pools because you can easily slip them on and off. A large beach bag comes in handy for storing snacks, reading material, a quick dry towel, sunscreen, and a water bottle (to reduce waste, bring your own reusable one!).
Aquatic Activities – ​The options for aquatic activities in Cancún are practically endless. You can do anything from snorkeling, jet skiing, scuba diving, parasailing, swimming in cenotes, and more! For days like this, where you're bound to be in and out of the water regularly, you'll be most comfortable wearing quick-dry clothing over your swimsuit. Bring a backpack to easily carry any extra items you may need – snacks, sunscreen, a mask and snorkel, and even a change of clothes, will likely come in handy. Sandals are the best footwear for days on the water because you won't care if they get wet. Remember, the glare of the sun is amplified on the water; you won't regret splurging for polarized sunnies.
Exploring the hotel zone​ – Cancún's hotel zone is Mexico's answer to the Las Vegas strip. You could spend hours wandering in and out of shops, restaurants, and hotel lobbies. If you plan to tackle the entire 15-mile stretch in one go, comfortable walking shoes are essential. If you're just going for a quick stroll, sandals are just fine as the whole area is flat. Wear a comfortable sundress, or stylish shorts and a top for exploring to avoid feeling underdressed in the event you decide to pop into Cartier or another high-end boutique to browse!
Archaeological Sites​​ – Chichén Itzá is one of the most visited archaeological sites in Mexico and lies just a couple of hours from Cancún. If you plan to explore this ancient Mayan site, you're best to go prepared. There is no shade to be found at Chichén Itzá, so it is crucial to prepare for sun exposure. Wear lightweight clothing that covers your shoulders to avoid burning. Bringing a sunhat, sunglasses, and a water bottle will help you stay protected and hydrated as well. Comfortable (and lightweight) running shoes will keep your feet cool and supported as you explore the site. Because you'll be doing a lot of walking, avoid carrying a heavy purse or backpack; a crossbody bag with room for a water bottle and a small camera is a sensible option.
Nightlife​ – Cancún's nightlife is composed of everything from beach bars to nightclubs, such as the infamous Coco Bongo. If you're headed to an actual nightclub formal attire is preferred, though the rules tend to be somewhat forgiving for women. A dress and heels are ideal for women, while men should plan to wear a collared shirt, slacks, and dress shoes.

What NOT to take to Cancún
---
1)

DON'T BRING heavy books
– Books take up a lot of luggage space and are usually heavy. Consider how much you are going to read and if it justifies the space. Better yet, opt for a
Kindle
that will take up much less space, and can be protected with a
waterproof case
.
2)

DON'T TAKE lots of cash
– Cancún has many ATMs, so don't risk taking lots of cash with you. There is no need to risk losing a large amount of money. Many shops, restaurants, and bars also take credit cards so you will be fine with smaller quantities of cash.
3)

DON'T PACK expensive jewelry
– Expensive jewelry can make you a target for pickpockets and scammers. It can also very easily get lost, damaged, or broken. Leave these items at home so you won't need to worry about them while you are on your trip.
4)

DON'T TAKE warm, bulky clothing
– The majority of the time in Cancún it's hot. Even when it's wet, it's still warm. Pack for hot weather with a chance of rain – leave the cold weather gear at home! Go for lighter, quick-dry items instead.
5)

DON'T BRING fruits
– It is illegal to bring many types of fruits into Mexico. If you are going to pack food for the flight, make sure you do not have any fruits when entering Mexico as you could face a large fine from customs. Besides, fresh fruit is pretty yummy in Cancún!
6)

DON'T PACK items that won't dry well
– In this hot, humid climate, you don't want to bring anything that won't dry quickly or that will become burdensome once it's wet. Leave heavy cotton items especially – think jeans, towels, sweaters – at home.
What NOT to wear in Cancún – (Click to expand)
Because Cancún offers such a wide range of visitor experiences, it's hard to go wrong when it comes to clothing. However, because locals tend to be a little on the dressy-side, you will fit in best when your outfits look composed, rather than thrown together. Cancún's weather is consistently hot and humid, so it's best to avoid heavy clothing and synthetic fabrics which will only make you sweat more. If your footwear requires socks, make sure they are breathable, cotton, or athletic socks that wick sweat and don't trap odor; your friends and neighbors will thank you. Mexican women are notorious for wearing high heels at all times, but for the sake of your feet, save them just for nights out.

FAQs about traveling to Cancún
---
1) Do many people speak English in Cancún?
Many of the local people working in hotels, tour agencies, bars, and restaurants in the tourist area of Cancún will speak English.
It's still very likely that you'll run into people who do not speak English, so be prepared to use a Spanish/English dictionary and your patience. People are friendly and willing to help.
Also, many taxi drivers will only know basic English so knowing a little Spanish may help.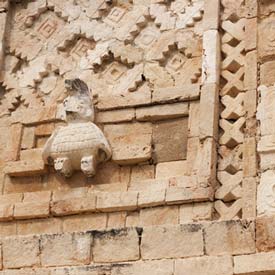 2) Can I spend US Dollars in Cancún?
Many hotels or businesses will accept USD in Cancún, although it is not recommended to spend in USD. You will almost always get an unfavorable rate or simply be ripped off. Try to always deal in the local currency if you can help it, and familiarize yourself with the appropriate prices before making big purchases.
3) Do I need to tip in Cancún?
Tips are expected in Mexico, similar to the US. 15% is a good standard tip.
Many places add on the tip automatically so it's best to check your bill – the Spanish word for tip is "propina." If a tip has already been added, it is certainly not necessary to add more.
Baggers in supermarkets expect a small change tip, and musicians in bars usually walk around with a jar expecting a few pesos.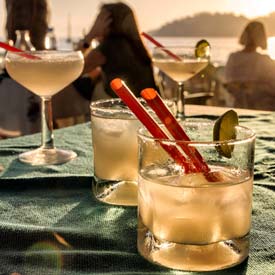 4) Can I drink the Cancún water?
Most visitors to Cancún cannot handle the local water very well. It's advised that you drink only bottled or filtered water. Bottled water can be purchased inexpensively, or you can bring your own filtered water bottle that can remove microbes and bacteria so you always have a safe supply of water on-hand. (Many filtered bottles do not remove certain contaminants – this one is a good option for Cancún)
5) Is it safe to leave the resort/tourist area?
Many people travel to Cancún and are unsure about leaving the resort. The tourist area is more than safe for visitors, although you should always be vigilant for pickpockets.
Cancún outside the tourist area is also relatively safe, though there's not too much to see for tourists in the immediate vicinity – you have a to travel a little to get to the attractions. If you are the more independent traveler type, you can save money on tours by going to places like Chichen Itza yourself from the bus station.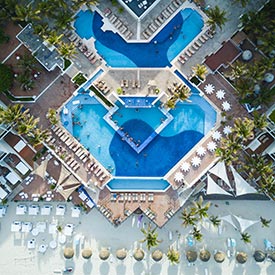 6) How do I know if it's safe to travel to Cancún?
You can easily verify current travel warnings for your trip by visiting the US Department of State website (if you're based in the US).
7) Do I need vaccinations to visit Cancún?
No specific vaccinations are typically required for Cancun, but check the CDC website to be sure. It is always a good idea to be up to date with all the standard travel vaccinations anyway. (MMR, Typhoid, tetanus and hepatitis A)
8) Do I need a plug adapter for Cancún?
You won't need an adapter for US two-pronged cords, but any electronics which have a grounding wire (US three-pronged cords) may need an adapter. Many outlets in Mexico are two-prong only, and an adapter is the only way to plug in, say, your laptop if you're bringing it.
9) What is the best time of year to visit Cancún?
Travel to Cancún should be planned using many factors, but the two most important to most travelers are weather and prices. Prices peak during the winter months – December through March – and they fall again on the off- and shoulder-seasons.
Weather affects this drastically. May through November tends to be the off-season when prices are lowest, but that's because it's the rainiest time of year. Shoulder-seasons – the times when prices and weather balance out a bit – are early December and April.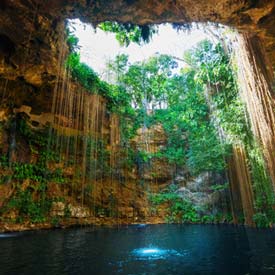 10) What about the recent safety concerns in Cancún?
There have been some recent crimes in Cancún which have sparked media coverage. These issues are nerve-wracking for any traveler. The best way to make an informed decision when traveling is to read up on government travel warnings for any destination you travel to. Otherwise, if you follow basic safety precautions and are cautious with your after-dark whereabouts, you'll likely never run into any trouble.
11) Do I need a Passport to travel to Cancún?
Yes. You will need a passport of some sort – if you're flying in, it'll need to be a book-style passport (the standard option).
However, if you're arriving from the US by boat or driving you can use a PASS passport card, which is a sophisticated wallet card that's the size of your Driver's License or ID.
Your passport should be valid for a minimum of six months – the period that a US citizen can stay without a Visa.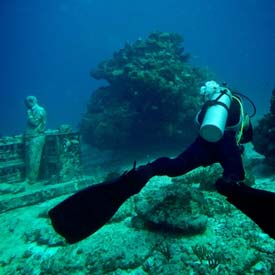 Other Central America packing lists you may like…
Aruba | Bahamas | Belize | Cabo San Lucas | Cancun | Caribbean | Caribbean Cruise | Central America | Costa Rica | Cozumel | Cuba |Dominican Republic | Guatemala | Jamaica | Mexico | Mexico City | Nicaragua | Panama | Playa del Carmen | Puerto Rico | Puerto Vallarta | Punta Cana | Virgin Islands |
Please note: We have over 200 packing lists covering practically every popular travel destination in the world. Access them all on our packing list overview page ➜