Updated on April 11, 2018 by Asher Fergusson
What should I bring on my Mexico trip?
---
---
---
---
---
---
---
---
---
---
---
---

12) Virtual Private Network (VPN) – If you ever use a WiFi while traveling such as at an airport, restaurant, vacation rental or hotel then you're potentially putting your online security at risk. I learned this the hard way in a Paris Airbnb where I had my credit card number stolen after using what I thought was a safe WiFi connection.
With a quality VPN such as Nord VPN you instantly protect your sensitive data on all devices with just one click. Also, it's really affordable so I highly recommend you check it out before going to Mexico.
View NordVPN.com Options ➜
---
---
---
---
---
---
Other packing list items for Mexico
---
What to wear in Mexico
---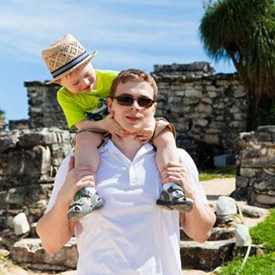 1)
Lightweight airy clothes.
2)
Keep swimwear solely for the beach or pool.
3)
If you are planning to visit conservative parts of rural Mexico dress modestly.
4)
Flip flops for the beach destinations like
Cancun
but comfortable walking shoes for cities.
5)
Buses, malls and hotels can have overzealous air conditioning, it's worth having a sweater or pashmina at hand.
6)
Parts of Mexico can experience heavy rain usually for short periods of time, so it's worth having a raincoat.
7)
Jeans are still very popular in Mexico, in the winter it's much cooler in the mornings and evenings.
8)
Handbags should be worn across the body rather than off the shoulder to deter bag snatchers.
What NOT to take to Mexico
---
FAQ's about travel in Mexico
---
1) Is the tap water drinkable?
As a general rule NO. It's advisable to stick to bottled water that is inexpensive at supermarkets and local shops. Always ask if the ice is safe to drink and if you are unsure, just go for bottles. Or, as mentioned above, check out the LifeStraw.
2) Will the locals speak English?
Anywhere near a tourist resort you will find a high number of English speakers. However, not everyone you encounter will speak English. It's worth keeping a notepad and your guidebook with you and your hotel's business card to give to the taxi driver, so they know where you are going. A basic knowledge of Spanish will put you at an advantage, but if it comes to it, there is usually someone around who can help out.
3) Will I need to tip?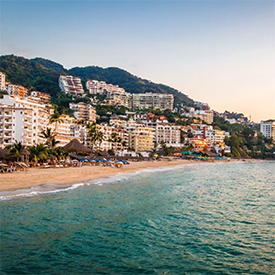 Mexico has tipping customs similar to the US. A 15% tip is adequate for good service in a restaurant. However, it is often already included in the bill under "propina", be careful to look for that if you do not wish to tip twice. Young people packing bags in supermarkets do not get a wage, so it's customary to tip them anything from 10 pesos (around $0.50). Other service providers such as tour guides and shuttle drivers should be tipped as you see fit. Musicians will often have a tip jar on stage or passed around, so don't forget to throw in a little if you are enjoying their music.
4) Are there places that are not safe to go?
Yes, some Mexican states are simply not safe or tourists. The US State department has a good guide state by state guide advising precautions for traveling in Mexico. Caution should be taken when leaving tourist areas, especially at night. Within the tourist centers it is mainly pickpockets or muggers to be cautious of, but still, take precautions.
5) Can I use US Dollars in Mexico?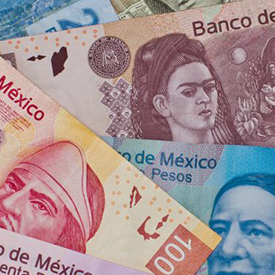 As a rule you should try to use only Mexican pesos. Many places may advertise in USD or state that they take it but it is unlikely you are getting a favorable rate or will be simply overcharged. ATM's are common and almost always work with international cards; there is little advantage to taking large amounts of US dollars with you to Mexico.
6) What is the best way to get around?
For the budget conscious with a sense of adventure the local buses are usually a good option. For local buses try to keep some loose change and research which buses you need to take. The intercity buses are much easier and can be booked online or at local bus stations or ticket agents.
Taxi's can be inexpensive for short journeys. Always agree on a fare or insist on using the meter if it has one. If you don't speak Spanish, it's usually easier to get a taxi from a rank as there will usually be an English speaker around. If you are leaving your hotel, ask the reception to call you a taxi as they will know a safe, reliable firm.
For larger distances it's often easier to fly, Mexico has an extensive network of domestic flight routes.
7) Can I drive while in Mexico?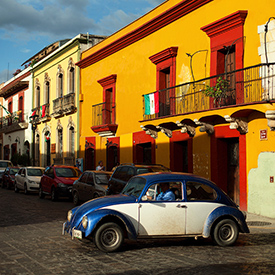 Yes, carry your licence at all times when driving in Mexico. Local liability insurance is necessary and should be included in any rental car agreement. The US or foreign auto insurance will not cover you in Mexico.
Take care when driving through towns for pedestrians and animals. Road markings are not as visible after dark so do not plan on driving far if you are not confident. If someone starts flashing their lights at you, they want to overtake. Slow down at police huts; they will usually wave you through, but may have a couple of questions. Watch out for topes, Mexico's evil speed and barely visible bumps, learn what they look like, they are not always sign posted.
You may also like these other packing lists…
---
---
---
---
---
---