We help hundreds of thousands of individuals every month stay safe, healthy, and happy while traveling!
Our writing, research, TV, radio, and podcast interviews have been featured all over the Internet and all over the world including on:

And we've been featured on 100s of other websites and publications around the world including (but not limited to):

CNN, The Boston Globe, Bloomberg, The Guardian, Fox News, Daily Mail, National Geographic, Travel & Leisure, Business Insider, MarketWatch, Lonely Planet, AFAR, CBC Canada, The Independent, Psychology Today, House Beautiful, Chron, CTV News at Six, ABC Australia, MSN, The Daily Telegraph, Thrillist, NZ Herald, Global News Canada, Mental Floss, Stern Germany, Spiegel Germany, RTS Switzerland, Jerusalem Post, InfoMoney Brazil, Observer, AJC, Yahoo, and GOV.UK.

Follow us on Twitter to see our latest research and featured articles.

Please note: If you would like to be the first to know when we publish new in-depth research studies, subscribe HERE ➜

Below is a sample TV interview on YouTube (which has over 1.5 million views) that premiered in 2019 via the popular CBC consumer affairs show called, Marketplace. Asher was brought onto the show as one of the travel experts to talk about his Airbnb research study.


Below is a sample podcast from January 2022.



Below is another podcast from August 2022.



About our family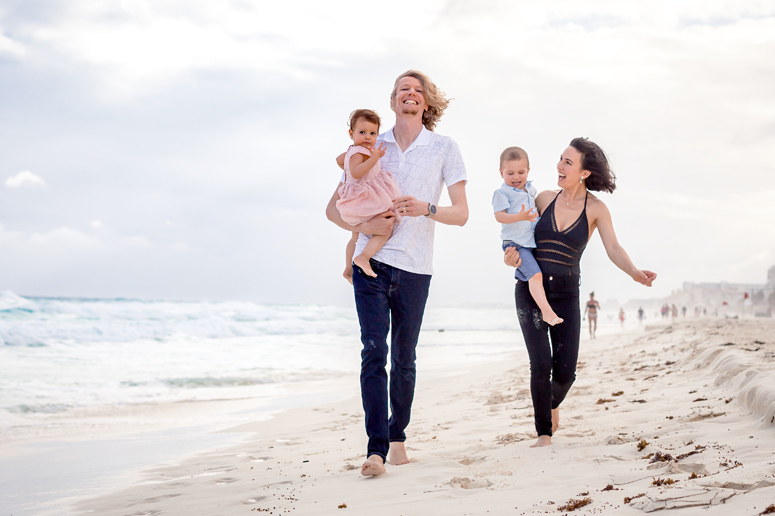 Hi! We are a nomadic family of four, moving around the globe – working, studying and immersing ourselves in different cultures.
Asher Fergusson is from Sydney, Australia but moved to the USA in 2004 for university. He graduated valedictorian with a Master's in Business Administration degree. He spends a lot of time doing research studies and regularly works with universities and other academic researchers (such as Chelsea Binns PhD. and Eliot Assoudeh PhD.) in the US and abroad. He loves statistics and is definitely a data geek.
Lyric Fergusson is from Los Angeles, USA. She attended NYU film school but after 9/11 decided to transfer to a smaller midwestern school where she graduated Magna Cum Laude in Vedic Science. She is also an award-winning screenwriter with several groundbreaking scripts in the works.
We originally met in 2005. Although we instantly became friends, we didn't date for many years. We actually both lived as yogi-monks meditating for long periods of the day for several years.
Asher then traveled globally, living in Europe and India; and Lyric completed her first solo music album, and lived in many different parts of the US.
We reconnected in 2013, fell in love, got married and now have two beautiful children. Our son, Kingsley, is four and a half, and our daughter, Aurora, is two and a half.
How this website started
In 2008, Asher took hist first 3-month trip to India. It was a truly life-changing and magical journey, BUT he got worked over.
He was extremely sick with Delhi Belly, spent almost 2 weeks in bed, and got scammed numerous times as he was simply unaware of the extensive differences between Western and Indian cultures.
He has subsequently traveled to India almost every year since and has now lived there for a total of 1.5 years over the course 8 trips.
In his first couple of trips, he was lucky to travel with people who had lived there for over 10 years, and he "learned the ropes".
When he got back home after his 4th India trip he realized how important it is for my fellow travelers to be well-educated to avoid getting sick or falling for the countless scams in India.
And so, this blog was born! Our site has now had over 27 million unique visitors since its launch in 2009.
As Asher and Lyric traveled together more, they realized that unique tips and packing lists could be useful for people traveling to every destination around the world. We already have hundreds of these packing lists on the website covering practically every trip you would ever want to do.
Enter our kiddos!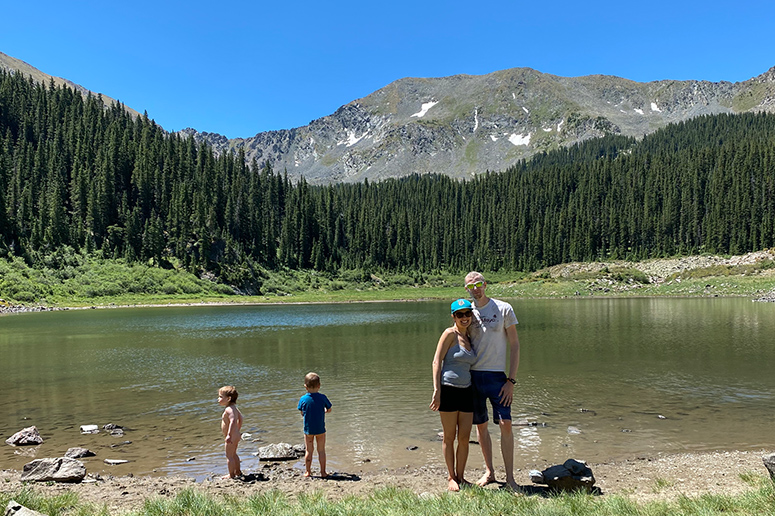 Kingsley and Aurora were born in the midwestern US, at our then home — in a very giant blow up tub!
We have since traveled, kiddos in tow, to France, Italy, Mexico, Belize, Honduras, South America, five Caribbean Islands, countless US cities, Disney World, on a road trip to the Grand Canyon and now have just moved our family to Hawaii.
We feel we are kind of traveling-with-baby ninjas – but even with our tips and tricks we found that having two littles was slowing our adventures down a bit.
In 2019, after spending time in Santa Barbara, we moved the family temporarily to Santa Fe, NM and began enjoying a more settled family life. Most recently in April 2021 we've moved back to the beautiful island of Maui.
Our change in lifestyle shifted our focus to what toddler activities are the most helpful for working parents and kiddos alike.
As a stay at home mama who doesn't really utilize screen time, I am knee deep in how to keep these little ones engaged and learning on an everyday basis. It's a joy, and super challenging, simultaneously.
The littles and I spend several hours a day in nature, but as parents working from home there are times when the kids have to be somewhat self-directed.
Please note: we have over 1,000 baby, toddler, and family-related product reviews that are now hosted on our new website, www.BabyToddlerFamily.com.
Our research studies
As mentioned above, our writing, research, TV and radio interviews have been featured all over the Internet and all over the world including on: The New York Times, The Guardian, CNN, Bloomberg, The Boston Globe, The Times UK, USA Today, Forbes, Daily Mail, National Geographic, Travel & Leisure, Business Insider, Lonely Planet, AFAR, CBC Canada, The Independent, Psychology Today, CTV News at Six, ABC Australia, The Daily Telegraph, Global News Canada, Stern Germany, RTS Switzerland, InfoMoney Brazil and Observer to name a few.
These studies are a real passion project for us and we often spend hundreds of hours on each study we do. We do our best to research topics that help travelers and families better understand our changing world and how to stay safe at home and while abroad.
Our LGBTQ+ Danger Index has helped inform 250,000+ community members on the safest and least safe countries to travel.
The most recent Raising a Family Index was extremely eye-opening for us. After the data showed the US as the second-worst OECD country to raise a family we're often researching the idea of moving our family to Europe.
More about Asher and Lyric
Through our travels we realized that there is a real need to help people travel smarter, safer, and more informed about what to bring and what NOT to bring – not just to India, but to various destinations all over the world.
We decided to update the blog to include all 7 continents with the goal of bringing you tips on how to pack and how to stay safe.
We love using the blog as a forum to share the best restaurants we visit, delicious vegetarian and paleo recipes, and general health and lifestyle tips. Lyric also likes to share tips about being a mom and recently wrote a great article about the best baby travel gear.