Updated on August 14, 2019 by Asher Fergusson
What should I bring on my Ireland trip?
What to Pack for Ireland
#1 – Universal Waterproof Phone Case

You'll need your phone with you if you want to stay connected in Ireland, and it's never a good idea to risk the safety of your device when water, dirt/dust, and scratches are concerned. That's where this amazing, inexpensive little phone case comes in. It protects your phone from all of those issues, all while still allowing you to access the touchscreen and camera. Plus, it costs less than $10, so it's really a win-win!
#2 – Neck Wallet Passport Pouch

Another item that's way more important than it seems: the neck wallet a.k.a passport pouch. It keeps your valuables tucked safely away under your shirt where it's nearly impossible to steal them, and it doesn't scream "I'm a tourist" like a fanny pack would. Safely hold your cash and cards along with your ID docs while still having them at your easy access when you need them.
#3 – Moisture-Wicking Scarf

It rains quite a bit in Ireland, and it tends to be on the chilly side even during warmer months. Even if it's just misty you'll still want to try to stay dry and warm while you're out and about, and a moisture-wicking scarf is a perfect way to do that. The scarf keeps you dry by absorbing moisture, and it provides a layer of protection from the chill at the same time.
#4 – Ireland Power Adapter

This device is something worth investing in for any world traveler, and you'll absolutely need one if you plan to charge any electronics at all in Ireland, as the outlets are not the same as US outlets. The most common type of outlet in Ireland is "Type G" which is the same as the UK. A quality adapter is key, because super cheap adapters tend to be glitchy and can result in damage to your electronics.
#5 – Lipstick-Sized Portable Charger

This little gadget is a must-have. I charge mine while I'm back at my accommodations, then bring it with me in case any of my devices need a recharge on the go. It's USB compatible, as small as a tube of lipstick, and holds multiple charges so you'll never be without power while sightseeing in Ireland. You can even charge your devices when you're actually walking around or traveling since it can charge while zipped into a backpack or daybag.
#6 – Packing cubes

These are life-savers. Not only do good packing cubes make packing and unpacking much more seamless, they also allow you to move items from your suitcase to your daybag and back with ease. You'll always know where your items are so you won't have to go digging around to find them, and because the packing cubes come in varying sizes you can use them with any suitcase or duffel bag.
#7 – Travel Insurance for Ireland

Accidents happen everywhere and plans have to change, so it's best to have solid insurance coverage on your side that will cover things like theft, accidents, and the cost of an emergency trip back home. I recommend World Nomads as they're designed by travelers for travelers. You might be surprised how much peace-of-mind having a quality travel insurance plan brings and it's actually very affordable.
View their plans at WorldNomads.com ➜
#8 – Travel backpack
A daybag is a good idea since you'll often be traveling some distance to see sights and attractions, and you'll want to have everything you need for the day with you. A tote or shoulder bag might not be ideal, as it could leave your shoulders and back sore. This lightweight travel backpack is handy and small enough to not be obtrusive, while still being large enough to hold everything you need.
#9 – Activated Charcoal

Traveling always causes me some stomach upset, and I'm not the only one. Traveler's diarrhea is a common affliction and happens even to the most experienced travelers. Whether your indigestion is caused by something you ate or by the stress of travel itself, activated charcoal is the way to go. It helps return your system to normal and even absorbs any toxins that may be wreaking havoc.
#10 – Jet Lag relief

Any experienced traveler knows how much jet lag can weigh you down when traveling. Don't let days of feeling sluggish ruin your trip – these pills can bring relief much sooner and in many cases can prevent jet lag altogether! You simply take them during and after your flight and they're homeopathic so they don't have any side effects.
#11 – Virtual Private Network (VPN)

After having my credit card number stolen while using what I thought was a secure WiFi at my Airbnb rental in Paris, I've learned that a good VPN is essential for any travel.
Whenever you access the Internet through a WiFi network such as at an airport, cafe, BnB or hotel you're opening yourself up to hackers getting access to your confidential information. With NordVPN you can protect yourself on all your devices with just single click and their plans are very reasonably priced.

Yes, you'll definitely need this, and you'll want a high-quality jacket that will both ward off the chill and keep you dry. It rains and mists during almost every season in Ireland, so preparedness is key to your enjoyment of what the Emerald Isle has to give. Bonus points for this one because it's light and easily packed away when you don't need it, so you can carry it in your daypack.
#13 – Inexpensive Waterproof Camera

Pictures are a must in Ireland – almost everything you see will be photo-op-worthy. Unfortunately, rain and excessive moisture don't tend to agree with cameras. A waterproof one is best, and can really save you a lot of hassle. This option is very affordable and takes great pictures. If you want to, you could go all-in for a GoPro or a DSLR camera, but if you're looking to stick to a budget, this camera will do the job admirably.
#14 – Hiking shoes: Women's and Men's

Ireland boasts some incredible views and natural park areas, so you'll definitely be doing some hiking. How comfortable you are on those hikes depends largely on your shoes. You'll want water-resistant or waterproof hiking shoes that are comfortable, and that you've had a chance to break in. These Merrells are extremely popular and break in quickly, and they will keep your feet dry on the soggiest days.
#15 – Water bottle with built-in filter

These water bottles make planning to have clean, drinkable water on-hand much easier, and much less risky. Water in Ireland can be a little iffy in some spots, and it's likely not going to taste the way you want it to without some extra filtration. If you carry a filtered bottle with you, you'll always have access to clean and free water.
#16 – Windproof Travel Umbrella

Don't worry, even the rain is gorgeous in Ireland, so you'll still enjoy it as long as you have the proper gear! This windproof umbrella is fantastic, and ideal for a place like Ireland where both wind and rain tend to go together. It's also foldable and compacts down to travel-size so it won't add much bulk to your daily load.
#17 – Hanging toiletry bag

Make toiletry packing so much easier on yourself with this toiletry organizer bag! It hangs up for easy access when you need it, it keeps your items organized and sanitary, and it folds back up compactly to make packing much simpler.
A packing list for Ireland could also include:
---
What to wear in Ireland
---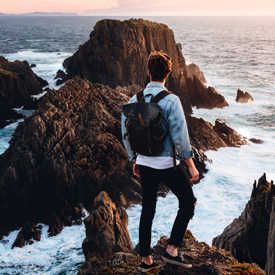 Durable, quick-dry clothing
Appropriate activewear
Rain gear
Hiking/walking shoes
Durable, seasonally appropriate clothes are key. Having garments that can withstand lots of outdoor activities is important, and good rain gear is just as crucial.
Choose quick-dry pants when possible, or plan to have access to a laundry dryer in the event that your pants get too wet.
Waterproof hiking shoes are the best choice, but make sure they're already broken-in by the time you travel with them to avoid blisters.
The things to pack for Ireland depend on the time of year you visit:
Spring in Ireland

Summer in Ireland

Fall / Autumn in Ireland

Winter in Ireland

Rain gear

Coats and jackets

Long pants

Warm socks

Waterproof footwear

Easy-layer clothing

Light jacket

Warm pullover or jacket

Warm socks

Long pants

Light hats and gloves

Heavy coats

Warm hats, gloves, and scarves

Warm socks and footwear
Ireland doesn't experience much extreme weather, but it does experience frequent changes. Plan for anything, and enjoy the splendor of the isle!
SPRING: February, March, and April
This time of year is cooler than the average US spring, but April is quite enjoyable. February is by far the coldest month in Ireland, but it's still considered spring.
You can still expect some moisture during this time of year, so be sure to bring quick-dry layers and good rain gear. Temperatures average between 45°F and 55°F (7°C to 13°C).
It starts to be a good idea to have hat and gloves in this season, as winds can really nip at you. Bring your camera, too: seasonal foliage change in Ireland is gorgeous! Temperatures average between 55°F and 65°F (13°C to 18°C).
What should I NOT to take on my trip to Ireland?
---
Ireland Travel Tips and FAQs
---
1) Where are the main airports in Ireland located?
The main airports that North American travelers will probably pass through are near Shannon (SNN) and Dublin (DUB).
Dublin's airport is located a short way out of the city but it is well-equipped with everything travelers could possibly need. It can be found on the upper eastern side of the island.
Meanwhile, Shannon Airport is much smaller and there aren't many facilities available at the airport itself. However, it can be cheaper to fly into Shannon instead of Dublin if you're visiting from the States.
The trouble with using this airport is that the nearest small town is a good thirty minutes away and there's not much there. A couple of larger towns can be found if you're willing to stay on the road for another half-hour. This airport nonetheless provides easy access to a lot of popular destinations as it is located on the midwestern coast of the island.
Other Irish airports can be found near Belfast (BFS), Cork (ORK), Waterford (WAT), and Kerry (KIR).
2) What do you need to enter Ireland?
To enter Ireland, you will need a valid passport, this will also serve as your form of photo ID. Some travelers may be required to have a visa, but not all, so you'll want to check with your country's embassy or consulate.
3) What is flying on Ryanair really like?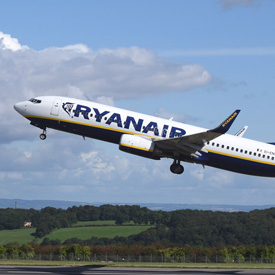 We've all heard horror stories but there's got to be a reason they remain in business, right? For short flights to other places in Europe, using Ryanair is actually not too bad, as long as you follow the baggage restrictions to the letter and remember to print out your ticket before showing up at the airport. The company has good safety ratings but the aesthetics of the cabins are somewhat lacking and the seats aren't the most comfortable. It can still be fun to walk out on the tarmac to board the airplane like you're in an old movie rather than go through the jetway that's used by most major airlines.
These flights don't have anything in the way of onboard entertainment so you'll need to bring your own, but they do make up for it by offering very reasonable prices to elsewhere in Europe. On longer flights, you might want to bring along something to eat and upgrade yourself to a reserved seat so you don't find yourself stuck in the middle of the row for long periods of time. However, I'd probably opt for another carrier if the flight I was looking at was in the air longer than a couple of hours unless the price could more than make up for it.
4) What is the best way to get around Ireland?
Private cars are widely considered to be the best way to get around the country. However, this is only an option if you don't mind being on the opposite side of the road and you are a good driver. There are trains available to some areas but they're limited in scope and cost more than the buses, which go everywhere. In fact, the bus is the primary mode of transportation and it's very reasonably priced. Just be sure that you don't get on the Airport Express bus if you're really trying to get from Galway to Dublin city. It doesn't stop in town first, a factor that can be particularly frustrating during rush-hour traffic.
While you can also get budget flights between the regional airports, they often connect somewhere else first. As a result, they aren't usually the most efficient or cost-effective options for getting around Ireland.
5) What is the best time to go to Ireland?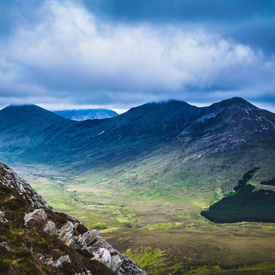 The shoulder season months of April, May, September, and October offer the best compromise in terms of good weather, affordable prices, and uncrowded sites. At such times, the Irish weather may be slightly more rainy or cold than travelers would like but the upside is lower prices and fewer people at popular attractions.
6) What is peak tourist season in Ireland?
The warmest, sunniest weather occurs during the summer months, but the crowds are also at their thickest and prices are at their highest during this time. On the other hand, winter is probably the worst time to visit Ireland since the weather is at its coldest and most attractions are operating under reduced hours at such times. The upside to winter travel is that prices are at their lowest and most of the cities are still fully functional. It's a beautiful time to visit if you're able to brave the cold and are willing to forgo the more touristy attractions!
7) Is Ireland a safe place to visit?
Ireland is a comparatively safe place to visit. And while no country, county, or city is crime-free, those visiting Ireland, as a whole, enjoys a lower crime rate.
8) Is Dublin, Ireland safe?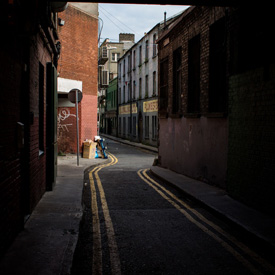 As with any major city, crime does occur, and it is important that all visitors remain aware of their surroundings. However, Dublin is still considered to be a safe city. The majority of reported crime is non-violent.
9) What are some of the best sights to see in Ireland?
Even if museums aren't your forte, the Titanic Museum in Belfast recently received an award for being one of the world's best museums and it's certainly worth a visit. However, the natural and historical sites in Ireland tend to have more universal appeal.
The Burren and the Cliffs of Moher are very interesting places to visit. The Giant's Causeway is likewise intriguing but it's certainly not as large or extensive as photographs would lead you to believe. Of course, there are castles everywhere in the country, some of them famous and decently preserved, and others simply ruins.
If you want to get away from the mainland, islands like Inis Mór near Galway and Skellig Michael are great options. Other popular sites to see in Ireland include the Dark Hedges, Newgrange Tomb near Dublin, The Dingle Peninsula, and Blarney Castle.
10) What's the best way to see out-of-the-way places if I don't want to bother with a car?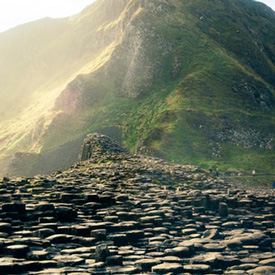 Although they cost a bit extra and don't offer as much freedom in terms of sightseeing, group day tours are the best way to get a taste of everything in a short period of time. The downside here is that if you're traveling with a large group, it can sometimes spoil the ambiance of a place and mess up your chances at taking people-free photos. On the positive side, traveling with a group keeps you moving if you're prone to lingering in spots. The guides can also be great at pointing out interesting features, suggesting places to eat, and helping you see the most attractions possible in a limited amount of time.
11) What language does Ireland speak?
In Ireland, Irish Gaelic is the first official language. English is also recognized as an official language.
12) What do Irish people eat?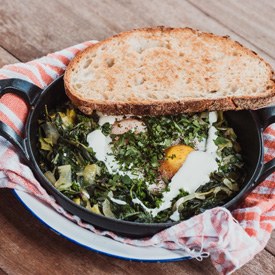 Hearty Irish stews and soups are very popular, as is Champ and Colcannon. Irish cuisine tends to feature ingredients like onions, potatoes, carrots, lamb, Canadian bacon, cabbage, and kale.
13) What food is Ireland famous for?
Irish stew – this hearty stew is typically made with earthy veggies and lamb.
Bacon and cabbage – steamy and delicious, this cabbage and meat mixture consists of boiling bacon (a different cut from American-style bacon) and cabbage.
Boxty – Irish potato pancakes, loaded with flavor and pan-cooked or fried.
Brown bread – this bread is fairly dense and extremely tasty. Made with molasses which gives the bread its distinct brown color.
Carvery – many pub or brewery style restaurants in Ireland serve meat that's carved-to-order. This keeps the meat fresh and juicy!
Colcannon – these doctored-up Irish mashed potatoes generally contain sautéed kale and leeks, plus onions and plenty of butter.
The full Irish – an old Irish saying insists that breakfast should be the heartiest and biggest meal of the day. This breakfast is no exception: meat (bacon, sausage, black and white puddings), veggies, eggs, potatoes, bread, tea, and sometimes juice. Arrive hungry!
Note that corned beef and cabbage is not on the list…
14) Is it rude to tip in Ireland?
You can leave a bit of change on the table if you received good service at a pub or restaurant – it will certainly be appreciated.
However, the Irish policy on tipping is different than in the States; waiters in Europe aren't dependent on tips to round out their salaries, so it's perfectly fine not to leave a tip.
15) About how much money will I need to enjoy a day in Ireland?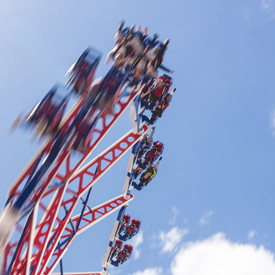 While prices tend to fluctuate along with the current exchange rates, a basic daily budget of $75 per day should be enough to cover most expenses. This amount allows for three meals a day, admission to some attractions, a dorm bed at night, and the occasional bus ride between major towns. Travelers who want to stay in private rooms will obviously need to allot more money per night. Keep in mind that accommodation costs as a whole are naturally higher in cities like Dublin, and lower in small towns and villages.
16) What are some ways to save money while traveling through Ireland?
Here are some ideas:
Split a private room with a friend or two if staying in a hostel dorm doesn't appeal to you.
Make your own meals. If you don't have the time, you can still save a little bit by opting for takeout food. After all, most places in Europe charge an extra fee for sitting down and eating in the restaurant.
If the place where you're staying provides you with a free breakfast, take advantage of it. Some of the Irish hostels have very good breakfasts. If you luck out yours might even have freshly baked goods and homemade jellies on their menus. Toast with toppings, cereal, and basic beverages are available pretty much everywhere.
Take the bus instead of the train in places where this is an option.
Drink water instead of soda, beer, or wine when eating out.
You may also like these other packing lists…

---
---
---
---
---