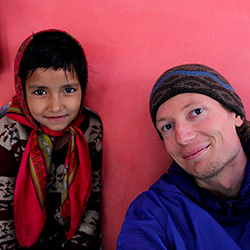 For the past 11 years since leaving Australia I have flown hundreds of thousands of miles around the world. As a student I was always on a budget so I learned the secrets of cheap flights for my various international trips. I have frequently gotten very cheap flights from the United States to Europe (London, Brussels, Frankfurt) and also insanely cheap flights to India (New Delhi) and Australia (Sydney).
Below I outline the 12 steps I take to book the cheapest international flights every time.
1) Fly on a Wednesday
I have always found that Wednesday is the cheapest day to fly. Sometimes Tuesdays and Thursdays can be even cheaper but Wednesday is a good starting point to compare your prices to. It's also less stressful flying on a Wednesday because things are usually more mellow at the airports and roads around the airports.
2) Book your flight 6 to 12 weeks in advance

Some people say booking your flights last minute is the cheapest. In my experience 6 to 12 weeks in advance is the most reliably cheapest time to fly internationally. I usually start looking at the prices about 3 to 4 months in advance and getting a base price of what to expect when I do want to book my ticket. Sometimes the price is so incredibly low when I look that I just buy it then and there. For example, I was recently looking for a round trip flight to New Delhi from Los Angeles and it was only $820!
3) If you have flexible dates, simply subscribe to
Scott's Cheap Flights
How it works:

Simply subscribe via email to Scott's Cheap Flights free (or premium) list and then he'll send you amazing deals on flights to the places you want to go.
Here is a list of example rates you will see if flying from the USA:
Africa – $800 or below
Asia (including India) – $500 or below
Australia – $800 or below
Caribbean – $300 or below
Central America – $300 or below
Europe – $500 or below
Hawaii – $400 or below
South America – $600 or below
Scott sends great deals to the free email list and then if you want to subscribe to premium which is $39/year he sends the very best deals to that list and also gives an early heads up. I am on that list now and my family just booked an incredible deal round trip to Paris for under $400 per person flying British Airways!!!
Learn more on his website here: https://scottscheapflights.com/
4) Only fly between major hubs
The major hubs are the largest and busiest airports in the world. Since they have such high volumes of flights (and international flights) the airlines are forced to be mega competitive in order to win business. If your final destination is not a hub then you can get a domestic flight to your final destination. Outside of the US these flights are usually super cheap for anywhere from $1 to $99 you can get where you need to go from the hub.
This infographic below from CNN gives a visual map of where the best hubs are internationally.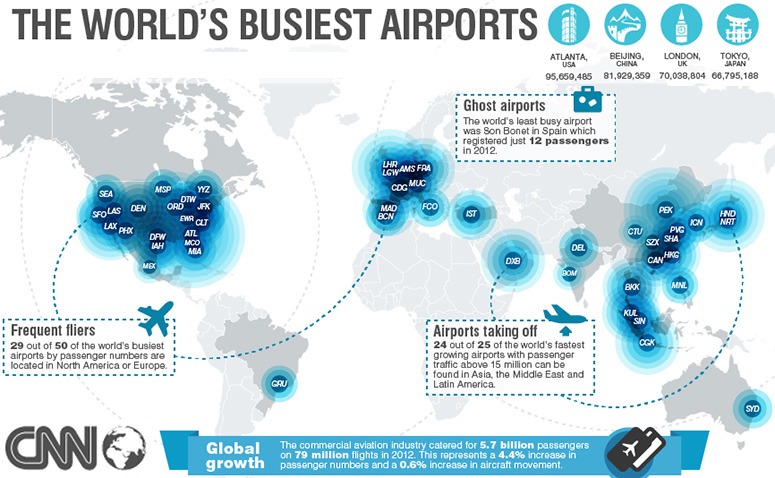 Below is a full list of all the best hub airports internationally:
US Hubs
Atlanta (ATL)
Los Angeles (LAX)
Chicago (ORD)
Dallas (DFW)
Denver (DEN)
New York City (JFK)
San Francisco (SFO)
Phoenix (PHX)
Las Vegas (LAS)
Miami (MIA)
Houston (IAH)
European Hubs
London Heathrow (LHR)
Brussels (BRU)
Paris (CDG)
Frankfurt (FRA)
Amsterdam (AMS)
Madrid (MAD)
Munich (MUC)
Rome (CIA)
Moscow (DME)
Zurich (ZRH)
Oslo (OSL)
Asian Hubs
Beijing (PEK)
New Delhi (DEL)
Tokyo (HND)
Hong Kong (HKG)
Jakarta (CGK)
Singapore (SIN)
Shanghai (PVG)
Kuala Lumpur (KUL)
Bangkok (BKK)
Guangzhou (CAN)
Seoul (ICN)
South American Hubs
São Paulo (GRU)
Mexico City (MEX)
Bogota (BOG)
Rio De Janeiro (GIG)
Santiago (SCG)
Middle Eastern Hubs
Abu Dhabi (AUH)
Dubai (DXB)
Istanbul (IST)
Bahrain (BAH)
Tel Aviv (TLV)
Pacific Hubs
Honolulu (HNL)
Sydney (SYD)
Melbourne (MEL)
Brisbane (BRS)
Auckland (AKL)
If flying between hubs doesn't get you directly to your destination then you can either travel by ground – trains, buses and rental cars. Or you can get mega budget flights ( all over Europe from London for example.)
Below is another map that visualizes the major airport hubs around the world. Click to ENLARGE.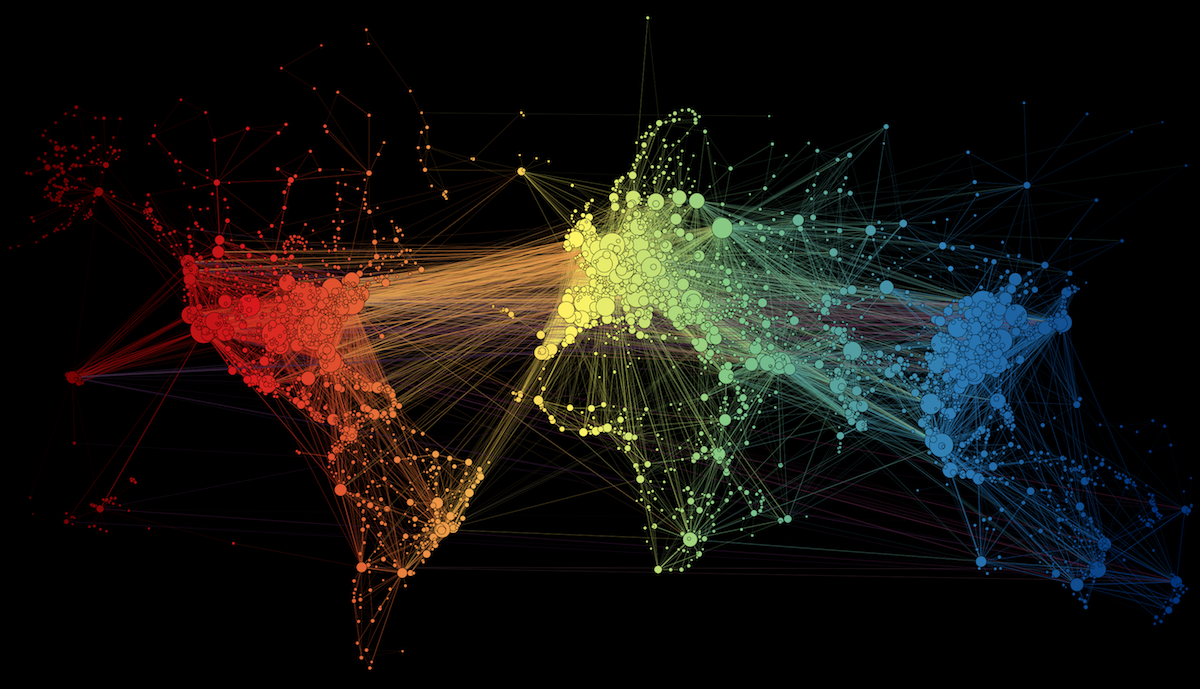 5) Clear your browser history before purchasing
In December 2013 my wife, Lyric, was traveling from Indiana to Chicago. She was searching on United.com and found a flight for $150. 6 hrs later she did the search again and saw it was quoting $250!!! Lyric screamed out to me, "it's gone up $100 I better buy it now!" I said, "look in a different web browser." Sure enough when she looked again in Firefox rather than Chrome the price was still $150.
Why did this happen?
Well, airline websites are tracking your browser history through "cookies" and when they sense you're about to buy a ticket they raise the price! The solution is to do your research while you are not logged in to any site and then when you are buying your ticket you should change your browser or clear your history.
To clear your history in Chrome go to the top right menu (3 lines) -> History -> Clear browsing data -> Check all the boxes -> Select date range -> Clear browsing history
6) Make sure your bags are not over weight &
pack your suitcase like a ninja
As you probably know the typical weight limits for international flights are: one checked bags at 50 lbs (23kgs) and one carry on plus a "personal item". The problem is that if you get domestic flights the weight limits are often significantly less than this. Therefore you have know how to pack efficiently or your cheap flight will no longer be so cheap.
Here are a few items I use that will help you pack better:
1) Packing cubes
Organize your suitcase without wrinkling your clothes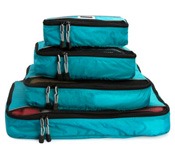 2) Compression bags
Compress you dirty clothes & increase space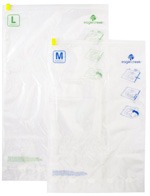 3) Suitcase straps
Take the pressure off your suitcase zippers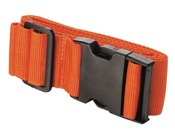 4) Quality suitcase
This is the suitcase I use – it's only $79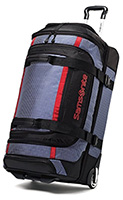 For all my packing tips check this blog: How To Pack a Suitcase Like a Ninja
7) Get the United Airlines credit card w/ 50,000 bonus miles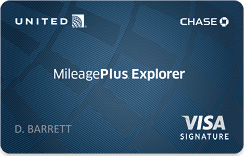 Both my wife and I have used the United Explorer Card to rack up 50,000 miles (sometimes they only offer 30,000 miles) within the first couple of months. This is a great way to get a cheap flight or a heavily discounted flight and if you don't go over your credit card spending limits then it is totally free. United is connected to the Star Alliance so if you fly on any of their partner airlines then you'll also rack up mileage from flying anywhere. They give 2x points if you book flights through their website which can be handy with international flights such as going to Australia like we did in 2013.
8) Fly early in the morning or late at night

We've all probably heard the term "red eye flight" which is referring to late-night travel. These flights are typically cheaper because people prefer not to get to their destination with "red eyes". I've found an even cheaper option can be leaving super early in the morning because less people want to get on a plane at 5am etc. The disadvantage is of course inconvenience and lack of sleep but if it is significantly cheaper then this strategy can be well worth it.
9) Compare prices directly on airline websites
Sometimes going directly to the airline website can yield a significant discount for getting the cheapest international flights. The reason for this is that the airline cuts out the middle man who wants a commission and so they can afford to give bigger discounts directly on their site. You have to watch out for the browser history thing explained in point 5 but otherwise I've had great success going direct to the source.
10) Be flexible with your return date and do your research

Similar to point 1 where the day of the week makes a difference the time of month or year can also make a huge difference. E.g If you're flying at the busiest time of year for a certain destination then you're probably going to be paying more for your plane tickets. What I do is look at the general dates I am going to fly and then try different days or weeks to get a cheaper flight. A Wednesday on the following week from when I thought to travel may be much cheaper than the previous Wednesday. Sometimes public holidays like New Years or Christmas can be super cheap but you have to see if you're prepared to fly on those days.
11) Get an around the world ticket

Around the world tickets can be great especially if you have lots of time like 2 months or more. If you use one of the big airline alliances such as my favorite the Star Alliance then it is also an opportunity to rack up a lot of miles since all their carriers miles crossover.
If you would prefer to have some help with organizing the trip there is AirTreks and if you're a student or teacher then there is STA Travel which I used to use all the time.
Around the world flights surely can be cheaper than getting a bunch of round trip flights and the amount of adventures to be had can be mind boggling!
12) Shop one passenger at a time
Last but definitely not least, when you're traveling with two or more people, try shopping one traveler at a time. You might be wondering why or saying that's inconvenient. The reason is that airlines require that when more than one flight is sold at a time then all tickets need to be the same price. E.g if you book a flight for two people and there is one ticket at $400 but lots of tickets at $600, you will be charged $600 for each ticket. So booking the cheaper flight separately means that in this example you would save $200 just for entering your credit card details twice.
---
You may also like…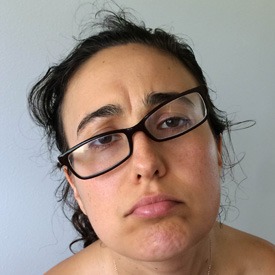 How to avoid getting jet lag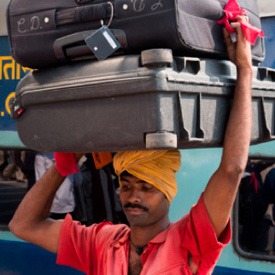 How to pack a suitcase better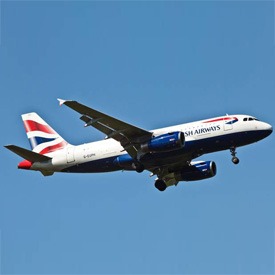 How to get cheap flights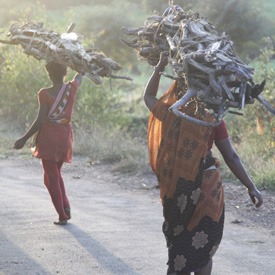 100 ways to survive India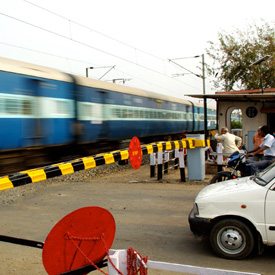 Traveling on Indian planes
If you have any questions, comments or your own tips, please use the form below.