Updated on January 18, 2020 by Asher Fergusson
A
rgentina is a country so vast it's hard not to find something to do here. From the vibrant city of Buenos Aires to one of the seven Natural Wonders of the World Iguazu Falls, to getting your passport stamped at the End of the World in Ushuaia, you will fall in love with this beautiful country.
The history, culture, authentic cuisine and people will draw you in within minutes of arriving in this country. This is the perfect time to try world class steak, sip on flavorful wine and try a traditional empanada. So, get your dancing shoes on and partake in a tango class or be mesmerized by scandalous tango dancers.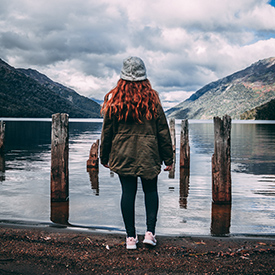 To help you prepare, we've written this packing list with all the key items to take on your journey. Additionally, we've included sections on what to wear in Argentina , what NOT to bring and Answers to FAQs.

What to pack for Argentina – 17 Essentials
---

Although the tap water in Argentina is safe to drink, rural areas can be less regulated and your body might not be accustomed to it. I would bring this LifeStraw water bottle to filter and purify the tap water. If you choose not to drink the tap water most accommodations and cafes have water tanks you can use.
---

If you are coming anywhere outside of Argentina, it's important to bring a universal power adaptor with you to use. This adaptor has multiple outlets making it capable to charge numerous devices at once. This one is also small enough to fit with you in your bag and easily store away.
---

Whether you stay in Buenos Aries, go to the rainforest or hike down in Patagonia you will absolutely want a camera. The architecture of buildings, the brightly colored streets and scenic views are breathtaking throughout Argentina, so packing a camera is vital to capture your trip and take a couple of selfies too.
---

Although you won't necessarily be doing much of hiking while in the main cities you will be doing a lot of walking and site seeing. If you are able to take hiking trips into the jungle or go south to Patagonia a day pack is crucial when having a day full of activities away from your accommodation with essential items safe inside.
---

If you go to Argentina comfortable, sturdy shoes are extremely important to pack. Firstly, you will be walking a decent amount since they offer great free walking tours, but they offer world class tango classes. Being able to wear shoes all day that work for any activities are always best, whether they are sneakers, dancing shoes or loafers.
---

With Argentina hosting so many regions with differing climates, its best to pack options that are versatile for your trip. This is why packing cubes are so handy when preparing for your trip. They allow you to easily organize your belongings hassle free with each item having a select location.
---

The phone leash more pertains if you are traveling within Buenos Aires. Although crime isn't horrible in the city there are quite a few pick pockets. Having this phone leash allows you to have your phone in your pocket or out in public without the worry of it being stolen right before your eyes.
---

This small, lightweight portable charger is an excellent addition to any day trip while exploring Argentina. Easily charge devices and use them all day to take pictures or use GPS to have a worry-free day fully charged with locating a charging port. This charger is great when exploring those locations that are off the beaten path.
---

If you are going to bring one book with you to Argentina a guidebook is the way to go. Read about the regions of this country and get to know some easy Spanish phases while exploring the fabulous culture. Find quick and fun activities to do in certain areas and always know of a good place to eat with this wonderful guidebook.
---

I bring activated Charcoal with me to most countries I visit because it really can be a life saver. With all the foreign food and drinks you will be consuming, they sometimes they can leave you feeling quite ill. To avoid food poisoning, upset stomach or other stomach issues using activated charcoal can relive those symptoms and make you feel better.
---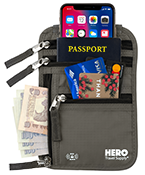 A neck wallet is a great idea to bring on your trip as you can wear it either on top or below your shirt and have your belongings secure and safe. With all the tourist attractions and sites to see while in Argentina keeping your belongings safety tucked away is a breath of fresh air when enjoying activities.
---

No matter the season you plan on visiting Argentina a interchangeable jacket is your best bet when tackling the climate. With the country being so big there is chance you might go to more than one area. Not only do the regions temperature differ but the weather can be quite unpredictable form hour to hour. Stay warm and keep dry with this everchanging jacket.
---

Nightlife in Argentina is a big deal. People go out to eat late, get drinks after and easily stay up until midnight most nights. They also have some of the best tango shows you will ever get to witness, so bringing a nice outfit to any one of these occasions is much needed. Some places even have dress codes so check before going or booking.
---

A sturdy, windproof umbrella is a good idea to bring with you to any region you plan on vising while in Argentina. Depending on what season you choose to visit during may have a significant amount of rain fall. This umbrella easily fits in any purse or backpack, can fit two people under it and is an excellent accessory to bring with you.
---

Depending on what area you plan on visiting and your preference to accommodation while in Argentina this quick dry towel will be useful. The different regions offer many activities to choose from as well as allowing this towel to double as a bath towel. It easily fits into a small bag and is lightweight for packing purposes.
---

Having Travel Insurance while in Argentina is crucial. While unfamiliar with a country's customs and experiences, you will want to be safe and secure in case of emergency. World Nomads is great when looking into insurance they cover anything from medical, stolen items to flight cancelation. This company is fantastic.
View their plans at WorldNomads.com ➜
---

A VPN is great whenever you travel outside of your home country as it offers security for your passwords, credit card and passport information and much more when using public WIFI. While in foreign countries keep your personal information safe with this VPN while sitting back and enjoying all that Argentina has to offer.
Other Argentina packing list items not to forget
---
What to Wear in Argentina
---
Argentina is a hip and fashion forward country in all major cities like Buenos Aires, but is more practical in areas like Patagonia or the rainforest. It's important to pack stylish yet versatile clothing options so you are prepared for any whether or activity. Even though you want to look nice it's important to bring with you a rain jacket and breathable clothing for the hot and somewhat humid climate. Activewear is worn, but it's worn with a purpose and not so much as a fashion statement. As always bring comfortable shoes for walking and the occasional dance extravaganza.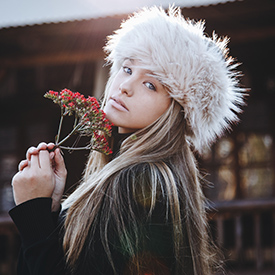 what WOMEN should wear in Argentina- (Click to expand)
Below is a sample women's clothing list.(All items link to Amazon.com for your convenience).

Women typically take the more European approach when it comes to style, think comfortable but chic clothing during the day, then add some flare for a fun evening out at dinner or a tango show. They love high platform shoes, fitted jeans, skirts and stylish shirts for days and dresses or jumpsuits with going out shoes for evenings.
If you plan on having a bit of adventure while in Argentina, which I highly suggest, this is the time to wear some activewear. Leggings, layered breathable shirts, and hiking shoes or sneakers work best for outdoor activities. Research before you choose your destination, so you can plan accordingly for packing shoes or if you need more intense jackets or gear.

what MEN should wear in Argentina - (Click to expand)
Below is a sample men's clothing list.(All items link to Amazon.com for your convenience).

Men dress quite trendy while in the city but also very sensible for the weather. They tend to wear more fitted clothing and only wear activewear when working out or for the appropriate activity. During the warmer months, you will see them wearing either fitted jeans or shorts, a polo shirt with nice sneakers.
At nighttime, they do dress up a bit more, with stylish loafers, button-down, slacks, or fitted jeans. They dress effortless cool, are ready for anything that may be thrown their way, and will turn down a dance. It's not uncommon for younger men to stay up till the early morning enjoying Argentina so always bring a sweater.

SPRING

– September, October, November:

Since Argentina is so large the temperature varies within regions. Generally, the spring brings mild days and cooler nights. September is the coolest of the spring months with the temperature progressing as it gets November. This is a good time to pack versatile layers with slacks, jeans or skirts, t-shirts, sweaters, and comfortable shoes. Don't forget to bring something for a night out on the town.
SUMMER

– December, January, February:

The summers are the warmest of the months with high humidity and chances of light rain. These months will guarantee warm days and warm nights, be prepared and bring lightweight clothing such as dresses, shorts, and a rain jacket. Bring fashionable sneakers and platform wedges to pair with your outfits. Breathable clothing is key to survive these months while in Argentina.
FALL

– March, April, May:

Fall time is more of the rainy season in Argentina, with mild days that get cooler from March to May. Although it can still be somewhat warm at the beginning of May, I would suggest bringing layers that are adaptable to all outfits. Think jeans, perhaps shorts, long sleeve shirts, sweaters and comfortable shoes like vans. A light jacket that doubles as a raincoat will be vital during this time of year.
WINTER

– June, July, August:

Winter in Argentina can be quite pleasant and mild if you stay more north, once your go south it can become very frigid as you will be getting close to the end of the world (Ushuaia). It's best to wear warmer clothes here such as long pants, long sleeves, wool socks, closed-toe shoes, and jackets. Layers are best so you come easily adjust for the different temperatures you will come across.

Dressing for Argentina Activities - (Click to expand)

Nightlife: Dinner and bars are a big part of Argentina's culture, with food and wine being the center of everyday life. This is the time to show off your best pieces you packed and dress fun, chic, and stylish. Depending on the season you can wear dresses, jeans, a going out top, platform shoes and a small crossbody purse.

Daytime: During the day it's best to wear more casual everyday attire. It's more practical to dress for the activity and weather wearing breathable clothing. A skirt, t-shirt combo mixed with cute sneakers work well together and you can pair them with a neck wallet to keep your belongings safe during the day. If you are site seeing I would wear any jewelry as this can sometimes make you a target for theft.

Hiking: If you plan on going to Iguazu Falls or Patagonia for some hiking, which I highly suggest you will need to wear some form of hiking attire. Hiking pants or leggings, activewear top, and hiking shoes or comfortable walking shoes will be put to good use. Look at the season you plan on going as you will want to bring more layers if it's chillier.

Tango: It wouldn't be a trip to Argentina if you didn't make it to a tango show. Here you can either go to a big show or a smaller hole in the wall venue, no matter what you choose it is an unforgettable experience. You will want to wear a nice outfit, dressy shoes, and a cardigan. Long pants and a nice button down for men, while a dress or jumpsuit is perfect for women.
What not to bring to Argentina
---
1)

DON'T BRING Books
Apart from the Argentina Guidebook which really help you while visiting, there is no need to bring anymore heavy books. Since you will need to bring varying clothes its more important to have space for clothes then books. Think about investing in a kindle or e-book instead.
2)

DON'T PACK Valuables The theft rate in Argentina isn't great so be careful and don't bring valuables. Wearing expensive and meaningful jewelry or gadgets is not needed here. Although you will probably be fine it's best to leave them at home and be safe.
3)

DON'T TAKE Unnecessary Electronics Bringing to many electronics with you can put you at risk for theft. Bring your phone with a phone leash and keep it zipped away in your pocket and keep a camera locked up in your bag, but there is no need to bring anything else.

4)

DON'T BRING Heels
Although you can definitely wear heels, more people wear platform sandals or wedges for everyday life. With all the adventure you will be having the heels will never get worn in your suitcase and will take up valuable space.
5)

DON'T PACK Too many clothes You will need to bring multipurpose clothing that can be paired in anyways, which is hard to do but needed. If you are going to multiple locations, it's best to have your suitcase or backpack on the lighter side so that you can move quickly. You want to leave space in your suitcase for souvenirs and gifts because you will find so many great items.
6)

DON'T TAKE Heavy Boots Even if you plan on hiking you don't really need hiking boots, I would suggest hiking shoes which are bit smaller and lightweight. Big boots and shoes take up a huge amount in the suitcase and are not needed for everyday use.

What NOT to Wear when in Argentina – (Click to expand)
Generally, you can always wear whatever you feel comfortable in, but I would not wear hiking clothes if you are not actually hiking. People do take pride in what they wear and like to dress nice. While activewear and hiking clothes are comfortable you won't see people wearing them for everyday appeal. Do not bring shoes you have never worn before or shoes that are uncomfortable, there is a lot to see and do in this country and you don't want to not to because your feet hurt. Lastly don't bring jewelry, you may want to look nice for evenings and shows but thieves will target you and steal it.
FAQs about Argentina travel
---
1. How can I get around Argentina?
The easiest way to get around Argentina is by flying, if you book far enough in advance you can get flights for a fair price. In all major cities and small towns, they have taxis that are readily available and fairly priced too. They do have buses, but I wouldn't suggest taking them unless you know Spanish and know exactly where you're going.
2. Where are the main areas to go in Argentina?
The two cities to go explore would be Buenos Aires and Mendoza. They are both vibrant, fun, and offer amazing traditional cuisine that fully allows you to encompass Argentinian culture. If you have the chance, go down to the end of the world and see Ushuaia, its scenic landscapes will blow you away. Lastly, the Iguazu Falls are breathtaking and are a bucket list item for sure.
3. Do I need a visa to visit Argentina?
If you are a US citizen you do not need a visa. Most countries also do not a visa with entry and are given up to 90 days in the country.
4. Should I go to Patagonia?
If you have the chance to go to Patagonia, it will not disappoint you. It has some of the most spectacular mountains and national parks you will ever see, incredible glaciers, and is an all-around natural beauty.
5. What food should I eat In Argentina?
You have to eat steak; Argentinians pride themselves on how they cook and make it. There will be hundreds of delicious restaurants offering steak and other traditional dishes. You also need to try empanadas, they have so many different flavors and are a great afternoon snack.
6. Is the water safe to drink in Argentina?
Yes, the water is safe to drink, but it can be harsh on someone's stomach for a first-time drinker. I would suggest bringing a LifeStraw water bottle to filter it further and purify it more. You can also always buy water bottles if you are nervous.
7. What are the top things to do in Buenos Aires?
There is so much to do, but the major things would be to go to Recoleta Cemetery to see Eva Peron's burial, go to the colorful streets of Caminito in the La Boca neighborhood and see a famous Tango Show. Also, take full advantage of all the free walking tours to see other major sites in the city.
8. Should I tip in Argentina?
While it's not mandatory, it's always suggested to leave anywhere from 10% to 15%. You most definitely can leave more if you choose to but don't have to.

Other South America packing lists you may like…
Brazil | Ecuador | Machu Picchu | Patagonia | Peru | South America
Also see our Central America packing lists…
Aruba | Bahamas | Belize | Cancun | Caribbean | Caribbean Cruise | Central America | Costa Rica | Cozumel | Cuba |Dominican Republic | Guatemala | Jamaica | Mexico | Mexico City | Nicaragua | Panama | Playa del Carmen | Puerto Rico | Puerto Vallarta | Punta Cana