A friend of mine once told me:
"If you can't afford travel insurance for India then you can't afford India travel…"
I didn't really understand her at first, but then I did the math and realized if something went wrong on my trip I'd be f#@*ed… When I considered paying the relatively tiny fee to get full coverage compared to the total trip cost, her statement totally made sense.
A quick "worst case" story: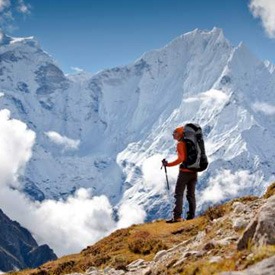 Another friend of mine was trekking in the Himalayas staying at tiny little inns with very breathtaking views of the majestic mountains.
Everything was perfect.
But… at the next stop when the bags were being taken from the bus to the hotel lobby, somehow, his didn't make it! All he had were the clothes on his back and a small bag.
This meant he had to borrow clothes and gear from friends until he could buy new stuff in Kathmandu.
The worst part: He didn't have travel insurance! 🙁 And of course he lost $1000's of dollars which would have been reimbursed if he had insurance.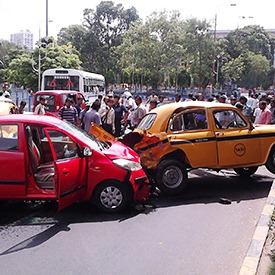 Moral of the story:
Whether you're going to India, Nepal or any other international destination, I highly recommend you consider getting a good quality travel insurance plan.
In India you need to expect the unexpected… Whether it's a minor car crash or anything else that can rack up huge bills, you need to be covered.
I personally use World Nomads. You can get an instant quote from them on the widget down below.
I've found them to be highly affordable and they have comprehensive plans that cover just about anything that could go wrong while you're out adventuring around the world.
In case you need some
more convincing:
And they're also trusted by the best:
Last updated: November 2nd, 2016
You may also like…
---
---
---
---