How to Survive Travel to India as a Beginner, What to Eat & Drink, Women-Specific Tips, Scams to Avoid & Everything Else You Need to Know
Hi!
We're Asher & Lyric.
We've traveled to India over 10 times during the past 10 years (that's us pictured). It's one of our favorite places on Earth – we absolutely love it!
Here's the deal:
Many of our friends who visited India got terribly sick, ripped off and even scammed.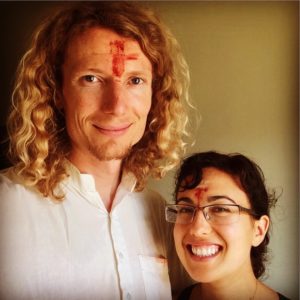 So we were compelled to create this website and corresponding free video course to help people prepare for the trip of a lifetime.