What should I bring on my India trip?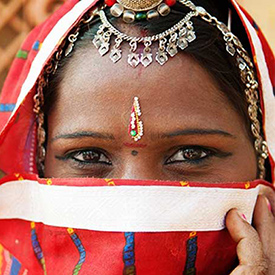 A lot of people were asking me, "What should I pack for India?" so I wrote this complete India packing checklist.
Below are my top 17 "must-take" items which I hope will make your next trip safer and more enjoyable. At the bottom I also include "What NOT to bring to India".
In addition to all these physical items be sure to also bring: plenty of patience, an open heart & mind, a healthy sense of humor and an adventurous spirit! 🙂
---

1) Travel Insurance: I personally use and recommend World Nomads. They are the best travel insurance provider I've used because it's designed by travelers for travelers and covers everything you'll need. In India, you need to expect the unexpected. This travel insurance company gives me the peace of mind to go forth on the adventure while knowing I have financial support if I get into an emergency or have all my belongings stolen! (This, unfortunately, happened to a close friend. He had no insurance and so had to replace his stolen belongings out of pocket).
View their plans at WorldNomads.com ➜
(Note: If you're over 65, World Nomads won't cover you. Instead, I recommend Allianz ➜)
---

2) LifeStraw Personal Water Filter: I generally only drink bottled water while traveling in India but occasionally it's not available. In that case I bust out my LifeStraw filter which removes all bacteria, amoebas and other pollutants in the water. It's only $20 and it doesn't weigh much so it's totally worth having for emergencies.
View on Amazon.com ➜
---

3) Charcoal tablets: They're an incredibly effective way of stopping diarrhea and preventing dysentery (Delhi Belly). It quickly absorbs the toxins or pathogens that are causing the problem and keeps you strong. Whenever I have any sign of diarrhea, I take 2-4 tablets and typically within 1 or 2 hours I am back to normal – they are literally lifesavers!
View on Amazon.com ➜
---

4) Female Urination Device: Okay, don't get weirded out by this one. India is a place with limited toilets and when you do find a toilet they are often absolutely disgusting. For guys, this is not a problem because we can stand at the side of the road to pee but for women, that's not possible. Indian ladies have mastered the art of squatting discreetly without mooning curious onlookers. This little device enables Western women to stand and pee with no mess and no embarrassment. My wife uses it and says it's great 😉
View on Amazon.com ➜
---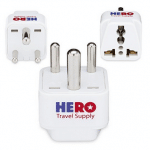 5) Indian power adapter: After trying countless different brands, I decided to take matters into my own hands. My company, Hero Travel Supply, sources and sells these quality power adapters that are individually tested in the USA.
Every order also comes with a corresponding free ebook which teaches you how to avoid frying your electronics in India. I wrote this comprehensive guide based on years of experience in dealing with the unpredictable, often surging power supply in India which can ruin your devices (I know because my $2000 Macbook got fried)!
I have recently launched this business on Amazon and am offering an exclusive 20% discount to my readers until February 28th. Use the code "YSC3GYWZ" at checkout. Currently only available in the USA.
View on Amazon.com ➜
---


6) Passport Pouch: You obviously need a passport and visa for India travel but I also recommend you get a pouch for your passport. I keep my money and credit cards in this pouch under my shirt so that I don't have to have a wallet in my pocket. I have had beggars put their hand in my pocket and have found the small concealed passport pouch invaluable.
View on Amazon.com ➜
---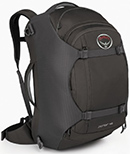 7) Travel Backpack: A good travel backpack is essential for India travel. This Osprey 46L backpack is the perfect blend of size, quality and comfort. It has great back support with real "suspension" built in and it's not terribly expensive. It has padded pockets for your laptop or iPad as well. As a day pack and a good flight carry-on pack this is all you'll need.
View on Amazon.com ➜
---
8) Deet-Free Mosquito Wristbands – India is known to have cases of malaria but the problem is that malaria medication has horrible side effects such as nausea, vomiting, diarrhea and abdominal pain. I personally prefer to take all the precautions to not get bitten by mosquitoes in the first place. These mosquito repellent bracelets in addition to using insect repellent and wearing long pants at dawn and dusk provide the best natural protection in my experience.
View on Amazon.com ➜
---

9) Electrolytes: Electrolytes save lives on a daily basis. When someone has dysentery or diarrhea they get very dehydrated and in extreme cases this can lead to death. I'm not trying scare you but this highlights the value of having electrolytes for if you get sick. Even if you don't get sick it is important to stay well hydrated in the hot, dry weather of India and these satchels can easily be added to your bottled water for an extra boost of hydration. Note: You can get electrolytes cheaply in India but in my experience they are low quality and taste horrible.
View on Amazon.com ➜
---

10) Virtual Private Network (VPN) – India's Internet censorship is nothing compared to places like China but it is still a thing and apparently it's on the rise. To ensure you won't get blocked from certain websites that you require access to while traveling, I recommend using NordVPN.
Additionally, and perhaps, more importantly, is the security that a VPN provides. If you join any unsecured WiFi networks while in India such as at hotels or airports, you are putting your passwords and credit card details at risk of being hacked. The good news is a VPN will protect you with just one click!
View NordVPN.com Options ➜
---

11) Probiotics: These probiotic supplements boost the good bacteria in your stomach, improve digestion and increase natural immunity. If you want to help prevent Delhi Belly, they are a must before traveling to India, especially during your travels and afterwards when you get home. They're also generally good for all round digestive health, even when you're not planning a trip to India.
View on Amazon.com ➜
---

12) Universal Waterproof Phone Case: This cell phone case is a great little, affordable invention that will save your iPhone or Android from the dust, dirt and grime of India. Additionally, if you're going for a boat ride on the Ganges or the Keralan backwaters it will save your device from accidental water damage. It even makes it possible to take underwater photos and it's priced at less than 10 bucks!
View on Amazon.com ➜
---

13) India (National Geographic Adventure Map): This marvelous country is so vast that it is considered a continent. To fully appreciate it's depth and breadth and to know where I am visiting in regards to the major landmarks I carry this quality map with me on my travels. Whether you're hiking the snow-capped peaks of the Himalayas or relaxing on the beach under a palm tree in Kerala, this detailed map covers it all.
View on Amazon.com ➜
---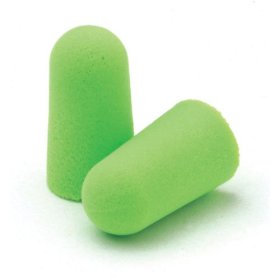 14) Ear Plugs: India is an extremely noisy place. On the back of every truck it says "horn please" because they use sound to help know where other vehicles are. Also in the temples it can be very noisy with bells and yelling. I carry ear plugs to help make the noise pollution more bearable and this makes my overall experience much better.
View on Amazon.com ➜
---
15) Travel First Aid Kit: It's inevitable that you'll get a cut or scrape or some little thing that would need a first aid kit. The item I use most are band aids to help prevent infection in a wound. I also like to put honey on the cut before I place the band aid because it acts as an antibacterial shield. There are drug stores (chemists) all over India but it's nice to come prepared with basic, lightweight, high quality first aid equipment.
View on Amazon.com ➜
---

16) Travel Toilet Paper: Believe it or not, toilet paper is still mostly unused in India. Only the more expensive hotels carry it. When you're out and about you will be hard pressed to find a place that has any at all! There is travel toilet paper available on Amazon or you can simply bring a few normal rolls from home – although they can be too bulky to carry around.
View on Amazon.com ➜
---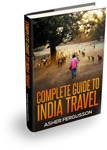 17) FREE Step-By-Step Guide to India Travel: I have written a 39 page ebook with all my best tips for India Travel which you can download for free. I was compelled to write this ebook to help people learn how to survive, thrive and have a more enjoyable trip to India. Download the ebook ➜
Other India packing list items to
consider bringing
Below are the rest of the items I don't travel to India without. 🙂 For your convenience, I have linked all items to the product I use on Amazon.
I also recommend you bring digital copies of all your important documents, including passport, visa, driver's license, bank info, and credit cards. Just in case. A simple way to do this is scan or photograph them and then email them to yourself.
What NOT to bring to India
I thought to also add a quick list of things that you probably should not bring to India.
---
Lastly, this is obviously quite a long packing list for India and won't apply to everyone but it gives you a good idea of what I bring (& DON'T bring) on my travels to India. If you have questions on any of the items above, feel free to ask them in the comments below.
Last updated: May 10th, 2017
You may also like…
---
---
---
---
You may also like these other packing lists…
---
---
---
---
---
---