How to safely walk on an
Indian street (without
being hit by an auto rickshaw!)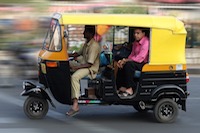 The Indian roads and streets can be the most amazing thing you've ever seen. There's never a dull moment with all kinds of interesting sounds, sights and smells. At the same time, this circus-like scene can be dangerous and an overpowering onslaught on the senses. Follow my tips below to have a safer more enjoyable time and to avoid getting hit by an auto rickshaw like my friend did!
1) Learn how to weave through insane Indian traffic


Crossing the road in India can be a challenge. Some streets are so busy that there seems like there is never a gap in the traffic. To cross the street can mean that you have to weave through the traffic. If you attempt this, first watch how the locals do it and learn how to pace yourself so that you can do it safely.
2) Watch out for scammers and thieves
In certain places, especially big cities there can be a lot of scammers and thieves that roam the streets looking for victims (tourists). Their favorite places seem to be around train stations, airports or other big tourist areas such as the Taj Mahal. Usually the ploy looks innocent enough but leads to something more sinister. My advice is to take caution when approached by someone on the street. A lot of times I am approached by a very nice person who means no harm but I am still cautious no matter what and this why it's good having a friend with you.
3) Don a pair of Crocs! (or sandals)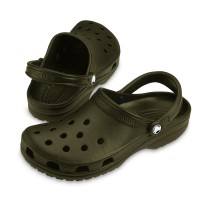 Shoes are usually too hot and inconvenient to take off when going in a shop, temple or home. Flip flops can be nice but not as safe because it's easy to slip on a pile of cow dung or stub your toe on an unseen rock. Sandals or Crocs are the best in my opinion. I prefer Crocs because they're super comfortable, cheap, float (this is useful around rivers), not too hot, easy to wash, closed in, don't look valuable (this helps around temples where you have to leave them outside) and slip on and off in a jiffy. I know they might look funny 🙂 but in my experience they are the best footwear for India travel by far.
4) Walk against the flow of traffic
Motorbikes, auto rickshaws, cars, trucks, ox-drawn carts and everything in between weave their way through the street almost colliding at every turn. Therefore, being able to see and dodge this chaos is only really possible if you walk against the traffic. My friend who was hit by an auto rickshaw a few years ago didn't do this and so he was hit from behind. Luckily he wasn't too badly hurt…
5) Block your nose, seriously!
The pollution from exhaust fumes, burning plastic and fire smoke can be unbearably asphyxiating on the Indian streets, especially in big cities like Delhi, Mumbai, Calcutta and Chennai. In order to help minimize your exposure to these deadly fumes I highly recommend you use a dust musk or at least some kind of cloth or bandana to breathe through. This will also help reduce the chances or getting a cough and sore throat from too much pollution in the lungs.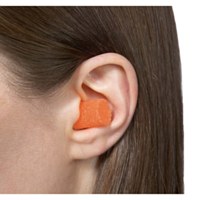 6) And plug your ears!
It's amazing how much a pair of ear plugs help with walking on a busy street in India. The noise from beeping horns can be overwhelmingly loud and jarring especially if you've just walked out from a temple, your nice hotel or peaceful ashram.
7) Always have your wits about you
No matter what, have your wits about yourself when on the streets of India. There are an endless smorgasbord of possible things that could happen and so it's always important to be conscious of your surroundings. It's also good to have at least one buddy with you at all times and avoid doing anything alone, especially at night. I have had all kinds of random things happen to me such as beggars trying to take my shopping bags, a transvestite trying to grope me and slipping on cow dung. Be careful but enjoy the magic! And please, don't get hit by an auto rickshaw!
You may also like…
---
---
---
---