At almost all the hotels we looked at there is usually a penthouse suite available (sometimes only if you ask) that is far more expensive than any other room and these rooms are typically reserved for millionaires or billionaires who have bottomless pockets.
Here are some of the most expensive hotel rooms in the world:
$100,000 per night – The Sky Villa at the Palms Hotel, Las Vegas
$80,000 per night – Royal Penthouse Suite at Hotel President Wilson, Geneva, Switzerland
$75,000 per night – Mark Penthouse Suite, The Mark Hotel, New York City
$53,000 per night –The Penthouse Suite, Hôtel Martinez, Cannes, France
$50,000 per night – Ty Warner Penthouse, Four Seasons, New York City
$45,000 per night – The Hilltop Villa, Laucala Island, Fiji
$43,000 per night – The Grand Riad, The Royal Mansour, Marrakech, Morocco
Source: HighSnobiety.com

Asher & Lyric's bucket list hotels
After reviewing over 1,000 hotels and resorts around the world, we've come across some real gems. Below you find our three bucket list hotels that we can't wait to stay at in each category: beach, city, ski mountain, foodie and wine country. Here are the 15 destinations we've selected.
Beach Destinations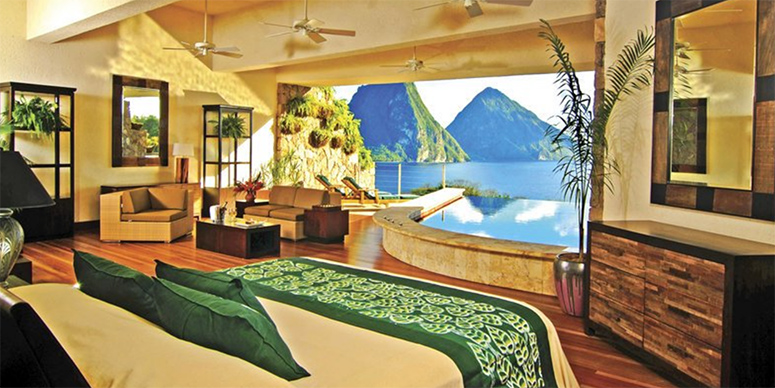 Official description: "Jade Mountain Resort on St. Lucia's south-western Caribbean coastline is a cornucopia of organic architecture celebrating St. Lucia's stunning scenic beauty."
Why it's on our bucket list: Their rooms are designed with an open fourth wall which makes you feel at one with the breathtaking surroundings. They have fifteen-foot ceilings and over a thousand square feet of space. Twenty-four of the suites also come with a private infinity pool and an unparalleled view of the Caribbean Sea and the Pinton Mountains. I can't think of a more romantic vacation spot for me and my hubby!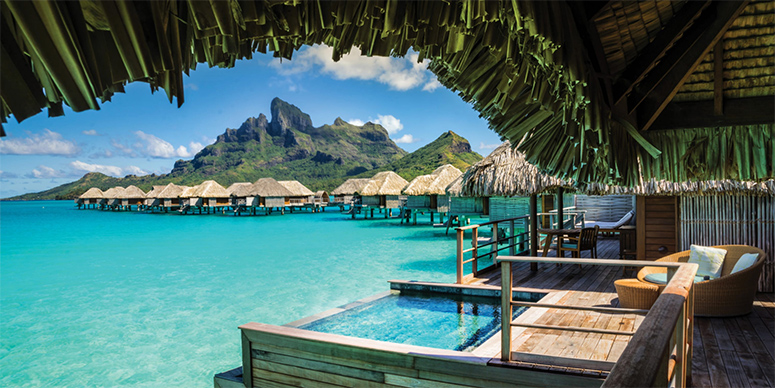 Official description: "Toast sunsets from your private plunge pool, marvel at the Tahitian night sky, or simply lose yourself in our lagoon, where the waters teem with exotic reef fish and colourful corals."
Why it's on our bucket list: Overwater bungalows anyone? White sand and turquoise water paired with the luxury and elegance of the Four Seasons and being located out in the middle of the Pacific Ocean is what makes this Bora Bora resort so off the charts. It's the ultimate place to unplug from the world… The rooms are stunning and if you've ever wanted a massage while looking through a glass floor into the ocean, this is your place!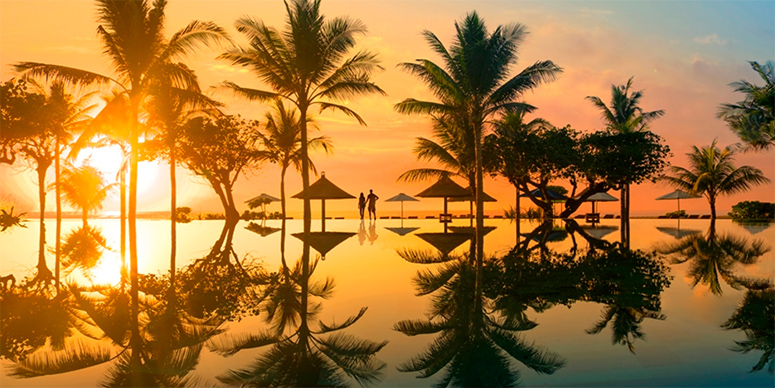 Official description: "At Ayodya Resort Bali, we painstakingly blend the hospitality and grace of Bali's engaging people with Ayodya standards of excellence."
Why it's on our bucket list: This idyllic luxury hotel is surprisingly affordable. Each room in the Ayodya Resort has gorgeous Balinese woodwork and meticulous attention to detail. The bathrooms are huge with big soaking tubs and stone floors. It has seven in-resort restaurants, a private beach, and for a little more per night you can add in your own private butler service.
City Destinations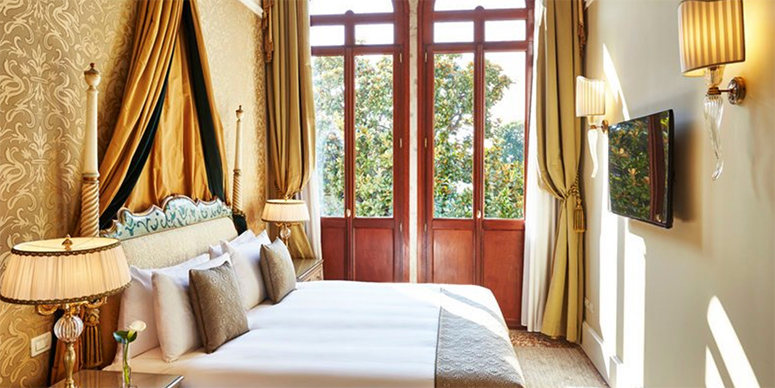 Official description: "Enjoy the classic decor of 190 rooms and suites overlooking the lagoon or the centuries-old park. Indulge in our three restaurants… while tantalising your senses with exceptional interpretations of iconic Italian and Venetian specialities."
Why it's on our bucket list: I never thought I could travel to Venice and stay on a private island in the Venetian Lagoon for around $300 a night. This hotel is on my bucket list, not only because of its affordability but because it has all of the stunning Venetian decor without feeling gaudy or over-the-top. The rooms are beautifully designed, and the grounds are stunning, offering breathtaking outdoor dining options.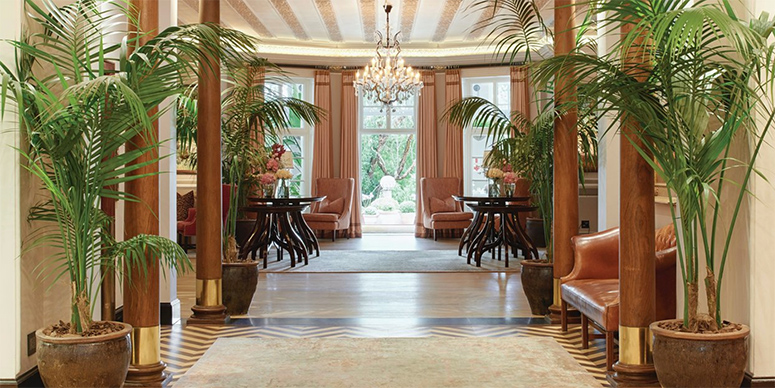 Official description: "An oasis of calm within Cape Town's beating heart. Uncover the soul of South Africa at this vibrant hideaway with a star-studded history…Within, the magic of a bygone era awaits. Delight in exquisitely restored interiors with quirky modern touches."
Why it's on our bucket list: Designed in a colonial style with a modern twist, The Belmond Mount Nelson feels a bit like being magically transported to the 1920s. The hotel also has a lot of amazing history (John Lennon meditated on the grounds!) and because it is set against the beautiful Table Mountains, you get a true sense of serenity in the heart of busy Cape Town.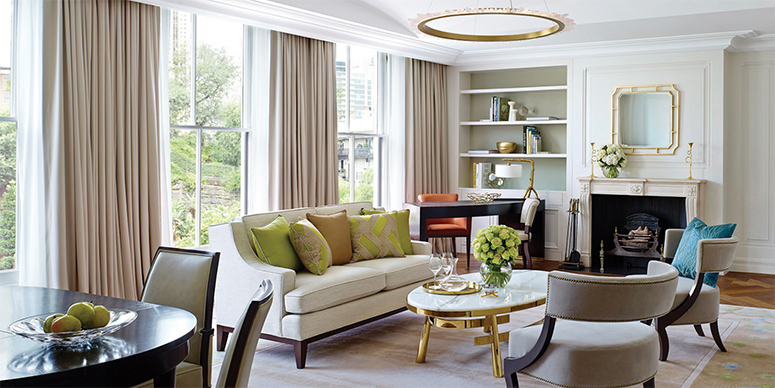 Official description: "From stunning Western Harbour facing views to our Historic Rocks district location, The Langham, Sydney is truly Sydney's most exclusive address."
Why it's on our bucket list: Sydney real estate is some of the most expensive in the world, with a studio apartment easily costing over a million bucks, and yet somehow you can stay at the beautiful apartment-like Langham Hotel for around $200 a night. I love the elegantly-designed rooms, the beautiful views of the harbor, and the delicious dining options that make this affordable luxury a no-brainer.
Mountain Destinations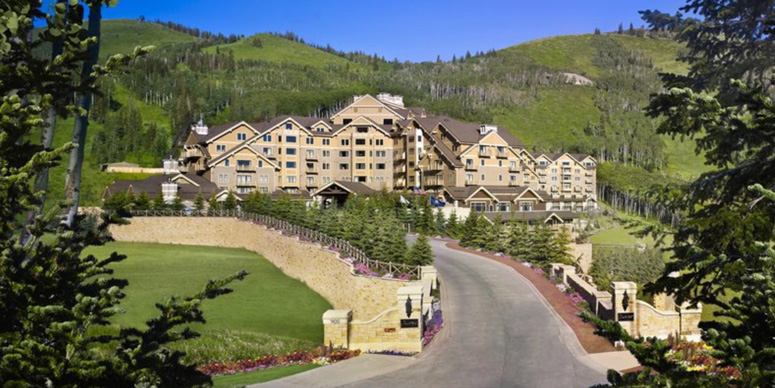 Official description: "Montage Deer Valley offers unrivaled ski‐in / ski‐out access to one of America's best ski resorts, the largest spa in Utah, five inspired dining options including a pub with its own bowling alley."
Why it's on our bucket list: I lived in Park City for a couple years while growing up and I love it there. This particular place is nestled in the mountains with ski-in ski-out access to epic Deer Valley Resort. The stately rooms are made cozy with a fireplace and heated bathroom floors in each, with some offering additional amenities like a private ensuite massage room.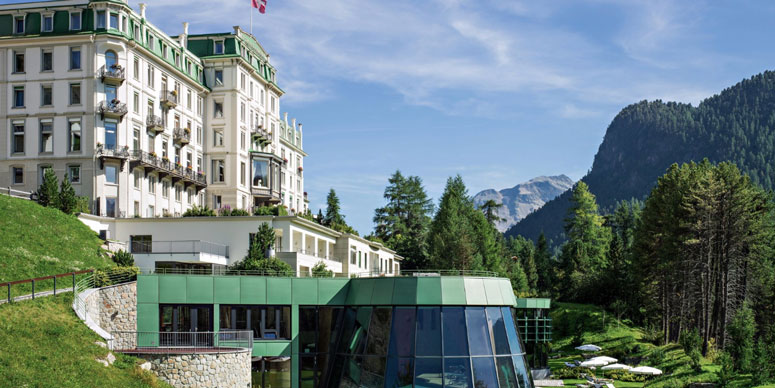 Official description: "Elegant light-filled rooms and suites, one of the finest spa facilities in the world and a superb location in the heart of the Swiss Alps – this unique mix of the magic of times long past, modern comfort, and the beautiful natural world all around is what makes the Grand Hotel Kronenhof so special and unique."
Why it's on our bucket list: This is hands down one of my favorite hotels. For around $350 in the summer you can stay in the heart of the Swiss Alps in an exquisitely designed hotel that will make you feel like royalty. The views of the mountains are breathtaking, and the rooms have a warm, inviting feel to them which is just what I look for after a day on the slopes.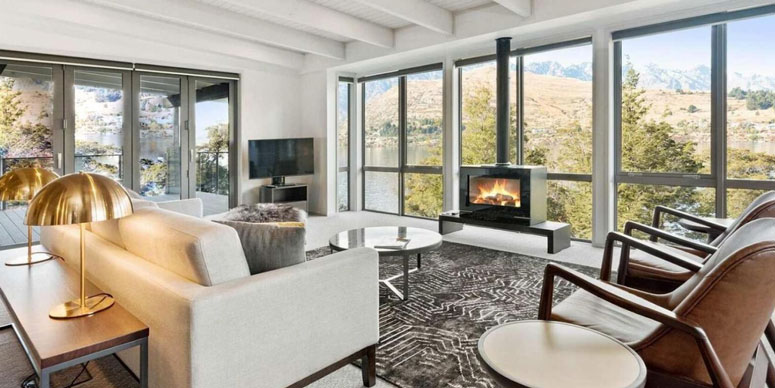 Official description: "The Rees Hotel Queenstown is a sophisticated five-star hotel situated right on the shores of Lake Wakatipu. Lakeside Residences, all with terraces, showcasing spectacular views across Lake Wakatipu to the alpine panorama of the Remarkable Mountain range."
Why it's on our bucket list: At the Rees, it's like you have your own apartment in Queenstown. It's really beautifully furnished, the views of the mountains are gorgeous, and it has windows as big as walls. It really makes you feel like you are in luxury while being in the middle of the mountains, all at an affordable $200.
Foodie Destinations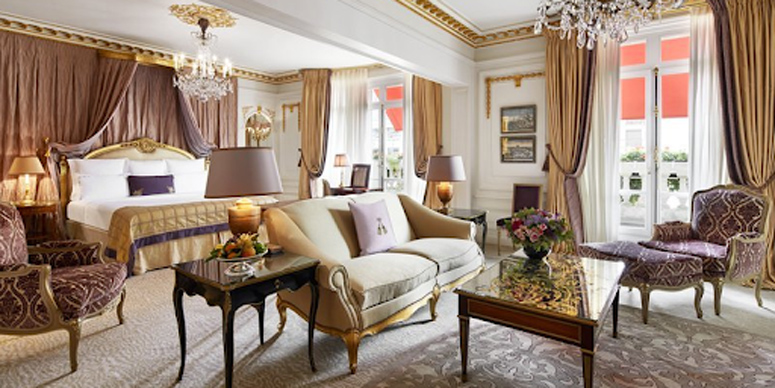 Official description: "True to its extraordinary city, Hôtel Plaza Athénée is no ordinary hotel. Here, on the prestigious avenue Montaigne, the tree-lined boulevard of French fashion, our hotel proudly offers guests the very best of Paris."
Why it's on our bucket list: This hotel is a must for the bucket list – the restaurant inside has 3 Michelin stars! The stunning rooms are palatial and ensure you get the real French experience here with the silk, the beautiful furniture, and the many other luxurious touches throughout.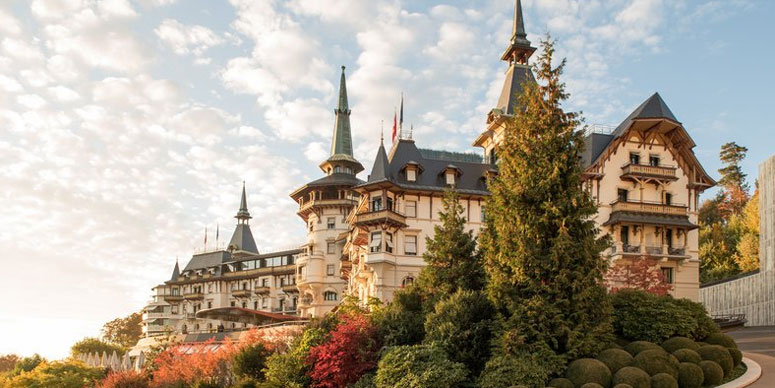 Official description: "The perfect setting for a stay you will never forget – in beautiful natural surroundings and with a fantastic view out over Zurich. Our City Resort on the edge of the Adlisberg forest, just a few minutes from the city centre, is a real oasis of serenity."
Why it's on our bucket list: The restaurant inside this hotel is one of the most highly rated in Zurich, and staying here is like being in a fairy tale castle. It has amazing views that you simply can't find anywhere else, the rooms are heavenly with the height of luxury…it's a perfect place to indulge in every comfort.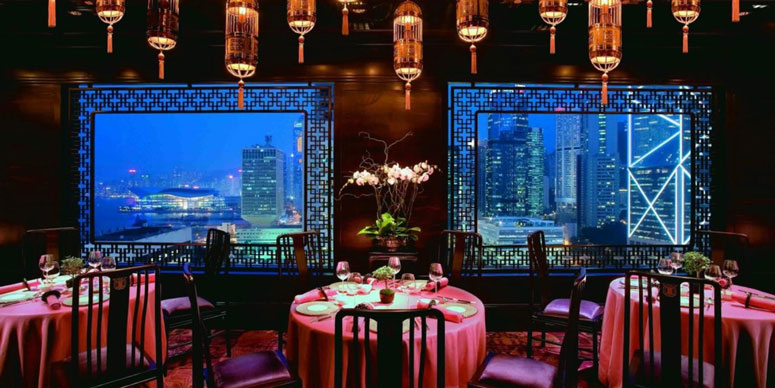 Official description: "Mandarin Oriental, Hong Kong is as legendary as the city itself. With a central location and five-star facilities, we are renowned for our sleek design, impressive service and exquisite blend of luxury, comfort and style."
Why it's on our bucket list: Most locations in our "Foodie" category are in Europe, but I wouldn't miss the incredible food that other continents have to offer. Hong Kong is an exciting city with a culture as unique as its food's flavors, and it just can't be missed when looking for an amazing dining experience. In addition to chic rooms with panoramic views, this impeccably decorated hotel has a number of fine-dining restaurants in-house.
Wine Country Destinations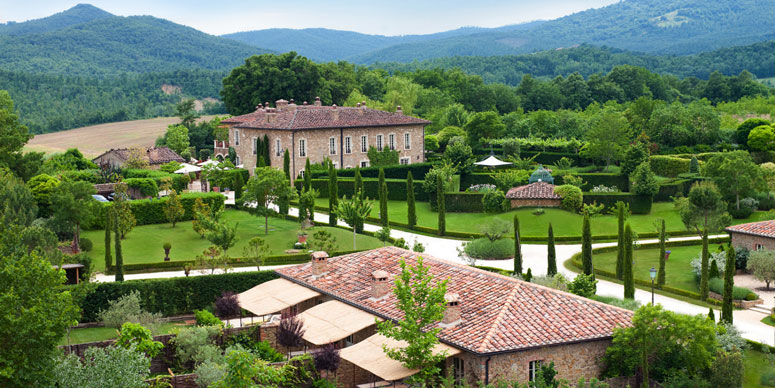 Official description: "Situated in the heart of Tuscany near Siena, Borgo Santo Pietro is a 5-star luxury boutique hotel with a holistic spa, cooking school, Michelin-starred restaurant, 200-acre organic farm, vineyards and 13-acre beautifully manicured gardens. Experience the ultimate luxury Tuscan vacation at Borgo Santo Pietro, your home away from home in Tuscany."
Why it's on our bucket list: Honestly, for me, this is the perfect idea of what Tuscany is like — with the rolling hills and the amazing dining, and the traditional, rustic charm. The rooms are exquisite, and the attention to detail in all the decorations of the hotel is just gorgeous. They offer a ton of activities at the hotel and even have a resident artist who gives drawing and painting lessons.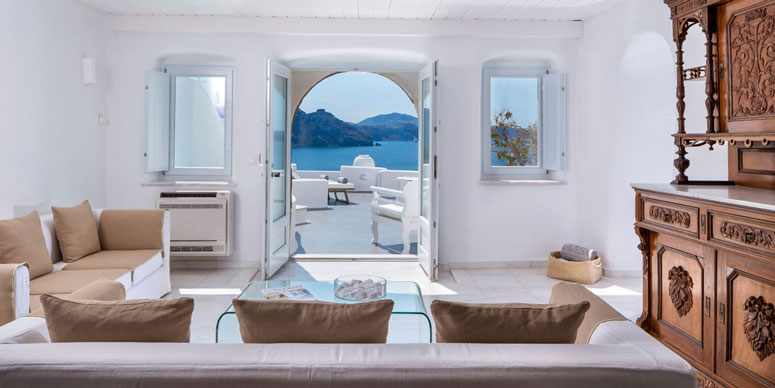 Official description: "Canaves Oia Suites invites guests seeking luxury accommodation in Oia Santorini to relish in the elegance of a most cherished holiday retreat. Freshly renovated luxury suites offering the ultimate in modern facilities and stunning views to the Caldera and the Aegean Sea, with spacious living areas and private plunge pools, ideal to house your memorable days and nights in one of the world's most stunning sceneries."
Why it's on our bucket list: Santorini is known for its white and blue buildings and amazing views of the ocean on the cliffs. This hotel has all of that and at the same time is very luxurious, giving you an unbeatable Santorini experience. The rooms are little suites so you have the space and privacy of a seaside apartment with the amenities of a 5-star hotel. The island is known for its good wine, and offers gourmet dining in the most beautiful settings.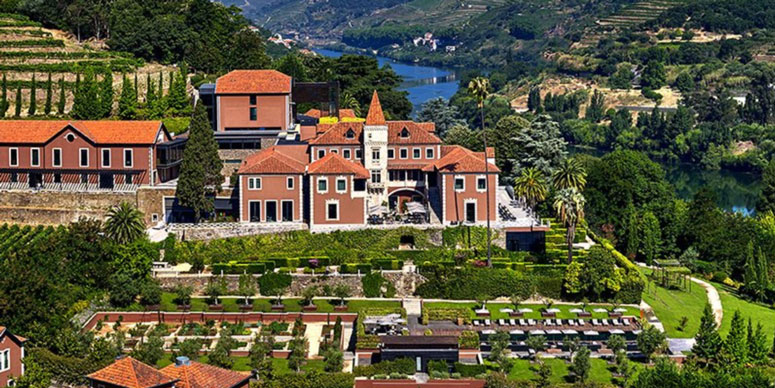 Official description: "Six Senses Douro Valley presents a superbly renovated 19th-century manor house set high on a hill overlooking the vine covered rolling hills of the Douro Valley and the river below. A spa, a selection of rooms, suites and villas, restaurants, wine library, swimming pools and organic garden are but a few of the many features offered."
Why it's on our bucket list: The Douro Valley is a gorgeous area with so much to do for wine enthusiasts. This hotel offers tours through historic wineries where you can meet with the winemakers and even stomp the grapes (which is a bucket list experience in itself!) The stylish, modern rooms have picturesque views of the hills and Douro River, which I could just admire for hours.
Conclusion
We hope you've enjoyed daydreaming about your next 5-star getaway. We definitely had a lot of fun putting this page together and hope that it will become a resource for other travelers seeking the finer things in life. Bon Voyage!