A
fter having multiple nightmare Airbnb experiences in Paris September 2017, I decided to reach out to my fellow travel bloggers to see if they'd had any bad experiences too.
Out of the 100 emails I sent, 30 wrote back with bad experiences which I share below.
Additionally, in the process of analyzing over 1000 Airbnb nightmares, we've uncovered what's most likely to go wrong.
We also discovered:
Airbnb has multiple dangerous loopholes and scams that are going unchecked. This affects everyone using Airbnb including guests staying in the USA.
See the results of my research study here:
Is Airbnb Safe? We Analyzed 1021 Horror Stories to Find Out ➜
1) Carbon Monoxide and Rude Roommate
Shared by Jeremy from Travel Freak ➜

When and where did this problem/s with Airbnb occur?
1. 2017 in Miami, Florida
2. 2017 in Washington, D.C.
Can you describe what happened, why was it a nightmare?
1. As soon as I walked into the apartment, I laid down and fell asleep. This wasn't your average cat nap after a day of travel—I felt funny…tired…stoned. But I wasn't stoned, and it definitely wasn't funny. My travel partner promptly fell asleep, too. She reported the very same sensations.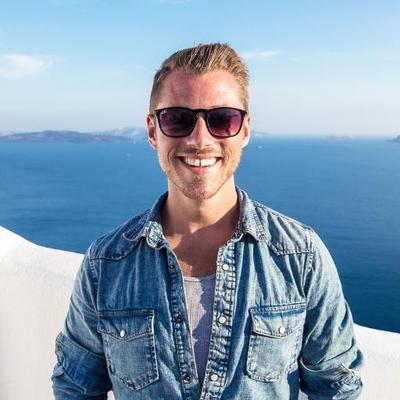 Click to expand the full story
We contacted the host, who was actually very good about our fast departure, but Airbnb support didn't follow through with our complaints that something was seriously wrong with the apartment. We let them know that there was a good possibility of a carbon monoxide leak and their response—silence—said more than words ever could.
2. The condo was brand new, and the two hosts—both working for politicians in D.C.—were hardly ever home. This was a great thing, I thought. But when one roommate was home—the primary host—he treated me like a nuisance he had to deal with, rather than a guest. My mere presence was an annoyance to him. As an example, I was banned from the living room when he wanted to watch movies with his girlfriend. Four out of seven of the other nights, the second host brought his on-again-off-again for an extremely loud sweat session in the room next to mine, usually in the wee hours of the morning.
I wrote a review about my experience…which was promptly deleted from the Airbnb website just days later, and the entire trip had been removed from my history altogether. It was like my whole trip had just been deleted from their system. Like it never happened.
2) Hacked Account Scares Travelers
Shared by Lia & Jeremy from Practical Wanderlust ➜

When and where did this problem/s with Airbnb occur?
2017 – no location, this was an online hacking issue. But the booking was in Hangzou, China (where we've never been)
Can you describe what happened, why was it a nightmare?
My AirBnB account got HACKED! The first hint that something might be amiss was an email from AirBnB… in Chinese. It was a reminder to rate our last AirBnB stay, I think. This took some deductive reasoning, because the entire email was entirely in Chinese. Why did AirBnB think we wanted to receive an email in Chinese?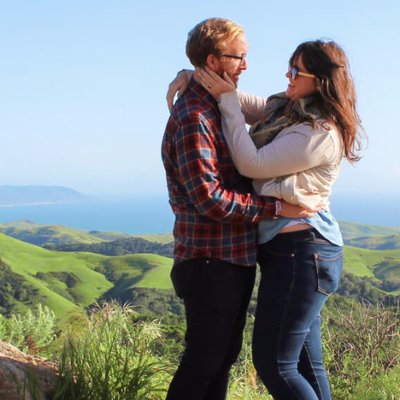 Click to expand the full story
Before jumping to the conclusion that my account had been hacked, we did a little bit of soul-searching. Was there the tiniest, most remote possibility that we'd somehow booked a trip to China on AirBnB and then, like, forgotten about it?
When we went to log into my account and figure out why we were suddenly receiving emails in Chinese, we couldn't log in. Our password didn't work. Neither did our email. And what's even more strange, when we entered in our email, AirBnB's login page would change it to some weird email address that we didn't recognize.
That's when it hit us: had our account been hacked?
This is where things really got terrible. While Chinese criminals had full control of our account and were busy booking week-long stays in Hangzou in massive mansions, AirBnB was ignoring my calls. It took 3 full days of tweets, messages, emails, and angry phone calls before ANYONE would help us. Absolutely freaking unbelievable.
Finally, we were able to get our account back. AirBnB cancelled our fake reservation. Luckily, the Chinese hackers hadn't used the credit cards we'd saved on our account to book their giant party villa, but the idea that they COULD horrified us. So after a lot of prodding, AirBnB agreed to enable 2-factor authentication on our account, which has been protecting and inconveniencing us ever since.
3) Croatian family holiday ruined by scary, threatening downstairs neighbor
Shared by Natalie from Mamma Loves Travel ➜

When and where did this problem/s with Airbnb occur?
2015 in Split, Croatia
Can you describe what happened, why was it a nightmare?
Our family of five had booked a lovely apartment in a residential area in the Croatian city of Split. The apartment was newly renovated and had beautiful views of the Adriatic Sea from the balcony. The hosts were classified as "Superhosts" and the reviews were all positive.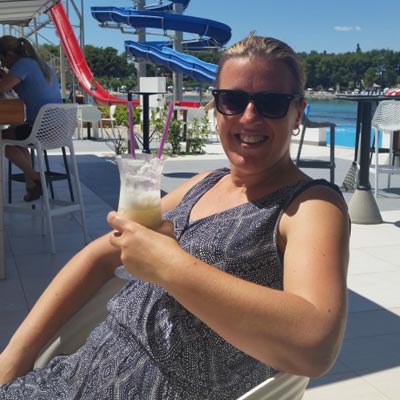 Click to expand the full story
Our hosts were lovely, and since I have Croatian ancestry and am fluent in Croatian, we bonded well.
On our first evening, my sister, who was also holidaying in Split, came to visit us at our apartment. We were sitting on the balcony talking, when all of a sudden we heard a loud bang on the balcony railing. The noise scared us, and at first we didn't know what it was. We soon found out that it was the neighbour downstairs, who had used a steel pole to bang the rail of our balcony. We weren't sure why, but thought maybe we were being too loud? We returned to the apartment, scared by what had happened.
The following afternoon, we were relaxing in our apartment when the neighbour from downstairs came to see us. She was angry with us because she could hear my children in the apartment. She had found out from the hosts that I speak Croatian, so decided to come and see me. She spent the next few minutes yelling at me, asking why we weren't out when it was the afternoon and why couldn't I get my kids to stop making noise. I confronted her about the incident the previous night on the balcony.
Afterwards, our family was upset and the confrontation had left my husband and I feeling stressed. We decided that since we only had 4 days remaining in Europe before we returned to Australia, we didn't want to spend our days worrying about the neighbours downstairs. I spent the rest of that day searching Airbnb for other vacancies and also visited a few hotels in Split to enquire about accommodation. We found an Airbnb located on Riva right on the waterfront in Split with spectacular views.
I was worried because this apartment listing didn't have any reviews yet- however, we decided to take a chance on it, and I'm so glad we did. Our host was lovely and assured me that her apartment was family friendly and that her neighbours were great and we wouldn't have any issues.
4) Shady, likely intoxicated host and filthy location – guests relocated
Shared by Naddya from NTripping ➜

When and where did this problem/s with Airbnb occur?
2017 in Kilkenny, Ireland
Can you describe what happened, why was it a nightmare?
On our recent trip to Ireland, we had booked a variety of accommodations, including two AirBnB stays. The first one was excellent with lovely welcoming hosts in Killarney and we were looking forward to the next one in Kilkenny. We arrived in the early afternoon and after scanning the street in search for the exact house, we approached and rang the bell.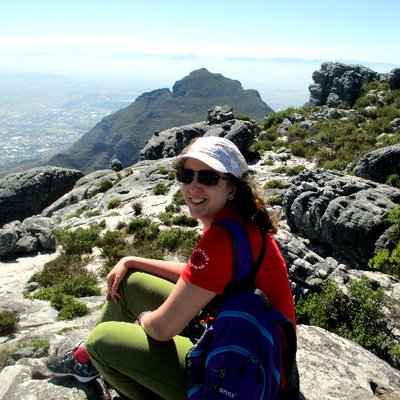 Click to expand the full story
Noises of someone stumbling in the hallway looking for the key could be heard through the front door. Then a guy in half-open jeans, wearing one sock only, looking inadequate and confused opened the door.
He didn't introduce himself or greet us. We inquired if that was indeed Helen's place, the host we were supposed to stay with. It was. He let us in while searching for his other sock. He continued dressing himself while we carried our bags in.
He showed us the room. It looked as expected. The rest of the place, however, did not. It stank of marijuana, which perfectly explained the guy's state. The kitchen, which we had access to, looked unclean and untidy. We didn't make it to the bathroom so can't say anything about it. Next thing, we asked about a key to the bedroom we were supposed to occupy. There was none. "It's like this in our house," replied the guy.
My friend and I looked at each other as he left us alone for a moment. "We can't stay here. I don't feel safe," my friend expressed out loud what was already going through my mind as well. Without further hesitation, we grabbed our luggage and left the place. A few minutes later, we entered a little pub to sit for a moment and regroup. The nice elderly lady behind the counter gave us a reassuring "You did the right thing!" but was quick to warn us the town was packed with visitors for the weekend.
A quick check in all our accommodation booking apps proved her right. Eventually, we found a place not too far away and decided to go directly before booking online. Somehow, we didn't trust anonymous online reviews anymore. Before we left, my friend managed to cancel our AirBnB booking, contact the support, and talk on the phone to the host explaining the situation. All sides agreed we'd get a refund. AirBnB's support asked for photos to prove our story?!? Imagine we had asked the guy to pose with his trousers open before we left…
The streets of Kilkenny were already full with partygoers as we pulled our luggage towards the hotel about a kilometre away from the pub. We stopped at a few places on the way to inquire if they had a room. None had. Nor did the one, which was available online. At the 5th place, the receptionist looked at her watch and told us our best chance was to visit the Tourist Information centre. It was around 4:30 PM on a Saturday in a town packed with visitors.
The lovely lady at the Kilkenny Tourist Office looked at us sadly and repeated what everyone else had already told us. She double-checked her list of approved accommodations, and then looked online without any luck. Finally, as we were just about to leave and hit the streets again, she saw a B&B on her list. She warned us the chances of them having a room were slim and it would be a basic accommodation but that was all she could possibly offer us. We felt hopeful as we asked her to call them. A moment later, we had an address and a promise there was a room for us for the night. One short taxi ride later, we rang the bell at a small house minutes away from the town centre. A nice lady welcomed us in and showed us the room.
In all my travels, I have never seen a place so clean, tidy, and welcoming. We instantly felt at home and didn't want to leave a few days later. From now on, I would definitely prefer to stay at an approved accommodation from the tourist office in town than book a room based on anonymous online reviews.
5) Three individual Airbnb failures, guests give up
Shared by Ashray and Zara from Back pack me ➜

So far, we've had three really bad experiences with AirBNB. The first one was in Mexico when we checked into a house that looked like it was haunted. We contacted AirBNB customer support about the unhygienic conditions and creepy vibes and they couldn't do anything. Finally, we decided to check out and move to a hotel and after a few days AirBNB refunded our money.
The next bad experience was in Brazil. We booked an apartment for four people. When we arrived there, there was a double bed and a single bed. So we got in touch with the host saying where is the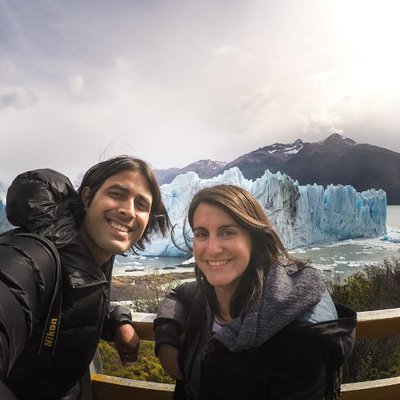 Click to expand the full story
fourth person supposed to sleep? His reply was "There's a couch in the living room". Really? This "couch" was not even a sofa bed. When we asked the host for help, he said "Take it, or get out". So we contacted AirBNB customer service. AirBNB customer service tried to look for alternate accommodation and as usual, didn't find anything. So, they got back to us saying they would refund the service fees we had paid them and we could use that money to buy an inflatable mattress. We were desperate and had no choice, we ended up buying an inflatable mattress and our friend ended up sleeping on it for the duration of our stay. He slept on the floor on an inflatable mattress, and yes, there were cockroaches in the house. How would you react if a $200/night hotel treated you this way?
6) Hot water/electrical issues and power outages cause grief
Shared by Crystal from Gnomad Family ➜

When and where did this problem/s with Airbnb occur?
2013 in Coronado, Panama
2016 in Eugene, Oregon
Can you describe what happened, why was it a nightmare?
My family and I were going to stay in Panama for 3 months. We found a property manager on Airbnb that had many units available in the area we were interested in staying and we were able to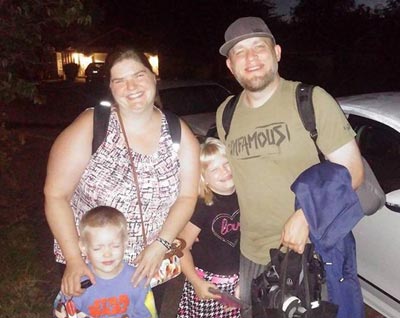 Click to expand the full story
contact her and secure a unit for 3 months. The Airbnb page didn't mention that the unit was without hot water. So once we realized it, we called the host and she was surprised to hear the this as well. Luckily for us the water was room temperature so showers were not totally uncomfortable just a little tepid! Anyway they sent maintenance to check out our water heater and found that it wasn't the water heater but had something to do with the plumbing. To figure that out they had to cut a 6ftx3ft hole in the wall! This hole remained there there besides some sheetrock covering it up for the majority of the time we were there. Since it was christmas time I ended up glueing a felt christmas tree onto the sheetrock for the kids to play on! When life gives you lemons make lemonade!!
So the only 'simple fix' was to install a electronic heating showerhead. These showers are also known as suicide showers as they can electrocute you if it's installed wrong. My husbands father is an electrician so he knows some basics of wiring and what not. So, when the maintenance man came to install the shower head he had the wrong gage wiring. My husband had a long conversation using google translate about this issue with the maintenance man. Basically, they went ahead and installed it improperly anyway. We just chose to not use the electric shower head! Finally, at the end of our stay the owner came by to get it ready for the next guests and they made a joke about how they knew about the hot water not working properly. So they knew the whole time and were stringing us along like it was a new problem. In the end they didn't compensate for the lack of hot water for 3 months. But, overall we liked the location and really the water was not so cold that it made us uncomfortable so we were fine with the end result!
The other situation we ran into was there was a major ice storm in Eugene Oregon a few days before we were supposed to move into our Airbnb for a month. The storm caused lots of damage in the area and it knocked trees down which in turn knocked down power lines. Well, we happened to pick the house that was without power for over a week into our stay. We were very lucky in the sense that we had a place to stay while waiting for the power to get restored to our rental otherwise we would of been stuck in a hotel for a week. Once the power was restored we were able to stay the last 3 weeks and the house was great! The hosts were very nice and very apologetic about the power problem and refunded our week that we weren't there.
7) Drunken mishap in Malta leaves guests embarrassed at their mistake
Shared by The Histourist ➜

When and where did this problem being a host on Airbnb occur?
2015 in Gzira, Malta.
Can you describe what happened, why was it a nightmare?
This young French couple decided to go to Paceville, the party area of Malta. My girlfriend and me told them to be careful, as cheap shots could be "dangerous". In the morning we woke up and found both of them naked: she was sleeping in their bed, while he was…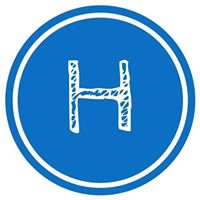 Click to expand the full story
…sleeping on the sofa in the dining room. I tried to wake him up, but nothing happened. Eventually she must have woken up, found him on the sofa and taken him back to the room. When they finally woke up, as I told them to sleep in their room, they were obvioulsy super embarassed and we all had some good laugh about it.
8) Dangerous location results in guest's broken foot
Shared by Suzanne from PhilaTravelGirl ➜
When and where did this problem/s with Airbnb occur?
2015 – Island of Gozo in Malta
Can you describe what happened, why was it a nightmare?
The photos looked good, the reviews seemed fine so I booked the home in Malta excited to have a pool to swim in. We would arrive late from a missed ferry and the host wasn't thrilled or personable so we toured the property at night (NEVER TOUR A PROPERTY AT NIGHT). We were exhausted from travel and went to sleep. We woke up to a nightmare that would last three days as it was my first time renting with Airbnb and I didn't know their rules for contacting Airbnb immediately with property issues such as safety and cleanliness.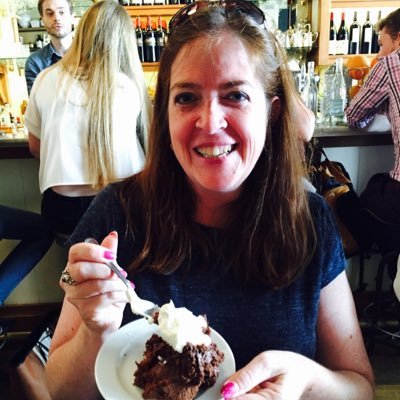 Click to expand the full story
Needless to say, the house was dirty in the rooms that were open to us (the other rooms were just scary) – there were stains on the furniture, stains on the plastic water pitcher, broken wood with exposed nails on the picnic table, a grill that was never cleaned and a pool with a green tint of algae. In case that wasn't enough, the wifi was only available in the caretaker's house which looked like he and his dog left abruptly as there was food left on the table with flies. We were the first renters of the season in one of the three homes in the compound.
Adding to our stress was the fact that my boyfriend woke up covered in unknown bug bites (possibly fleas and other bugs) all over and two days later I would trip on a loose step and fracture my foot, causing us both to visit the local doctor and me the ER for X-rays. When Airbnb replied to me, they were horrified by the photos and we left to check into a five star hotel to recover. The host left nasty remarks on my profile and accused us of scamming her. It was a nightmare start to our holiday since I could barely walk. I had to reschedule the rest of my planned trip while trying to let my foot heal.
I had an excellent Airbnb experience in Venice, Italy and I thought everyone was a great host who understood hospitality, this experience proved me wrong and caused me to rethink how I research and use Airbnb. Some hosts understand what it takes to provide a great customer experience, while others think opening their home is enough. Hospitality isn't for everyone.
9) Guests mistreated by angry host
Shared by Jo from WanderWithJO ➜

When and where did this problem/s with Airbnb occur?
2013 In Venice, Italy
Can you describe what happened, why was it a nightmare?
My friend and I had booked an AirBnb in Venice for one night. Since we just had two days in Venice, we wanted to make the most of our time there. We took the early morning train from Rome so we could arrive around 7 am and get the entire day to explore – that's the least we could do since we were short on time.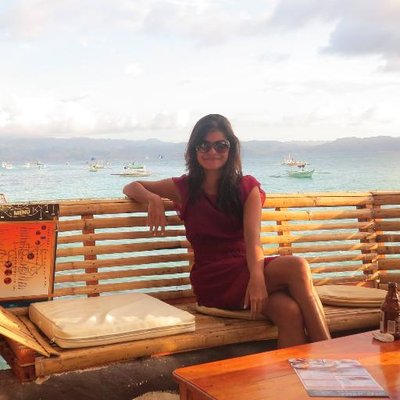 Click to expand the full story
We had discussed with our host earlier and they weren't keen on an early check-in – which was very understandable. However, we had big bags during our 1.5 month Euro trip and we really wanted to dump them , freshen up (if possible) and then head out to enjoy our day.
As we reached our Bnb, we were greeted by a sweet lady who was very helpful. She said we could keep our bags and go get breakfast at the market nearby. She would then prepare our rooms earlier than usual check-in time so we could shower and get ready to explore town. Needless to say we were thrilled. This did mean we lost an hour just wandering in the market instead of heading towards the gondolas and enjoying some must-visit spots. However, the dream of a good shower was enough to entice us to wander around aimlessly in the neighbourhood, to give them time to clean up.
An hour passed and we happily returned to our bnb, only to be greeted by a man shouting on top of his voice. He yelled at us saying why we arrived early (it must be around 930 am at that time – we gave them more time than they asked for). We informed them about the lady who promised us a clean room and a warm shower in an hour, which is why we wasted our precious time in wandering around. He yelled again saying we need to listen to him and get lost.
I had one mind just pick up my bags and move out (Even though he didn't even open the main gate to allow us to enter). I had to calm down and understand that we will lose more time (And money) if we take our bags and wander off looking for a hotel at last minute and we just left – no shower and fuming with anger.
We didn't let it dampen our spirits and promised to write to Airbnb about our experience.
10) Aggressive canine "roommate" poses safety hazard to guests
Shared by Aaron from Yogi Aaron ➜

When and where did this problem/s with Airbnb occur?
2016 in Santa Rosa, California.
Can you describe what happened, why was it a nightmare?
The Airbnb booking was for a shared room in a home. After the first night the host brought in a very aggressive pitbull who belonged to her daughter and that she was petsitting. Nowhere in the Airbnb description did it say that there would be a dog in the household.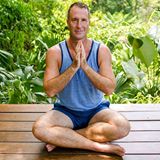 Click to expand the full story
Dog was very aggressive towards me and my friend. It growled and looked like it was about to attack us anytime we left our room to go into kitchen, living room or bathroom. Host had to restrain it with a leash from attacking us. Host said that the dog had only bitten a person once and that it had been discussed putting the dog to sleep for its aggressiveness but she was confident dog would be fine and not hurt us.
11) One a pigsty, the other an unsafe listing in Charleston. Lessons learned.
Shared by Kristin from Camels and chocolate ➜

When and where did this problem/s with Airbnb occur?
2013 in Sacramento, California
2015 in Charleston, South Carolina
Can you describe what happened, why was it a nightmare?
I'm a huge fan of Airbnb and have been using the service from the very beginning, as I was living in San Francisco when they first launched. Ninety percent of my experiences have been stellar, but there's always that anomaly that has you scratching your head and wondering how clueless people can be.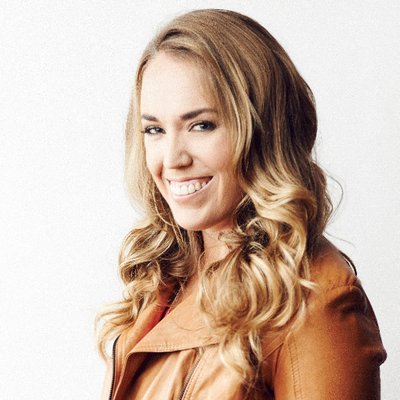 Click to expand the full story
For us, that's happened (luckily only) twice. The first was when we flew back to Northern California and booked a house as close to my mother- and father-in-law as we could. It seemed nice enough; it was big and in a residential neighborhood and, most importantly, within a few miles from them. We arrived to find it a total pigsty: The trash was overflowing, the toilets hadn't been cleaned, there was dust everywhere we couldn't even open the fridge without spoiled food falling out, and the owners' dog was still there and kept wandering inside at every opportunity! It was the oddest thing. We quickly left and checked into a Kimpton hotel instead.
We contacted Airbnb and they quickly issued us a refund and offered to help with whatever we needed. They even sent an apology fruit basket to our next location! Unfortunately, though, while we got the refund, it was a lot more costly to book a hotel day of, and they don't compensate for the difference in lodging. So while we had planned to spend, say, $400 for a weekend, suddenly our lodging was upward of $600.
The second time we had a snafu was when my husband, parents and I were driving to Charleston to surprise my sister after her now-husband proposed to her. Charleston is a vastly underserved market, and it was already hard enough to find lodging just a month out. But eventually, we booked a place that seemed nice enough, only my parents showed up to find the house was in a very, erm, transitional neighborhood in a not-nice part of town and there weren't secure locks, plus the owners' belongings everywhere—the fridge was packed full, shoes were lined up in a row beside the door—and we immediately fled and stayed with family instead. We didn't even get a refund, but rather ate the cost of that stay and learned our lesson the hard way.
12) Basic amenities absent, host provides too little too late
Shared by Jessica from Independent Travel Cats ➜

When and where did this problem/s with Airbnb occur?
2016 in London, United Kingdom
Can you describe what happened, why was it a nightmare?
One of our worst Airbnb stays was in London last year. My husband and I were attending a conference and he booked us an Airbnb apartment for several days within a 20 minute commute of the conference center. The apartment did not have any reviews but the host had good reviews for other apartments so we took the chances since it was in a good location for us and was a good price.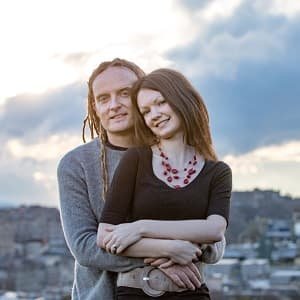 Click to expand the full story
The first bad experience was that we couldn't figure out how to get into the apartment building as the host apparently was not meeting us as we had thought but had hidden the key under a brick. We needed to watch a video he sent us (to our non-working phone number) to be able to find the key. We finally got in touch and got the video and found the key. Strange but OK. The apartment was sparsely decorated but clean and had two bedrooms, a small kitchen/living room, and a private bathroom. We soon discovered however that there were many things wrong with the apartment and it was not up to code. Among the many issues: no bath towels (even those these were supposed to be included), the hot water was tepid at best, the TV remote control didn't work, the handle on the bedroom door was broken, the WiFi did not work, and the heating did not work (there was a single electric radiator). The host did bring us bath towels a couple days later and tried unsuccessfully to fix the WiFi. It was freezing during our stay and we had to wait a couple days to take a shower and the WiFi never worked in the time we were there. Overall, it was a very bad place to be when you are trying to work and attend a conference and our worst Airbnb experience to date. We wrote a negative review and the listing was soon removed from Airbnb.
13) Listing failed expectations leaving guests without basic needs, customer service stepped up to the plate
Shared by Cath and Ian from Possess The World ➜

When and where did this problem/s with Airbnb occur?
2017 in Istanbul, Turkey
Can you describe what happened, why was it a nightmare?
We arrived in Istanbul in January 2017 to find that the apartment that we had booked on AirBnB was actually a room in a small apartment style hotel, there was no one to meet us as arranged and the door was locked. We were lucky that a man in the street knew the cleaning lady and organised for her to unlock the door. That should have been our first warning but as we were tired and cold, we accepted it.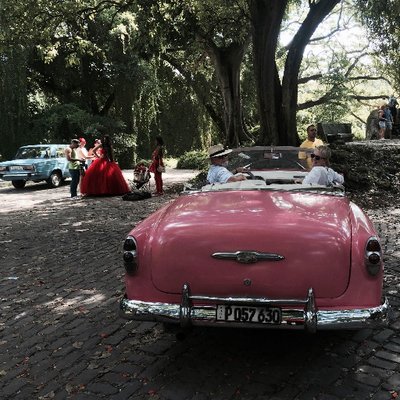 Click to expand the full story
The second warning that this was a going to be a bad experience should have been when we went to check in, the owner had not informed the manager of the booking. The room looked absolutely nothing like the pictured room but that is often a problem with all forms of accommodation booked over the internet, clever photography. It was also dirty and did not have many of the advertised features, such as wifi, cutlery, glassware and crockery. However we were travelling on a budget and sometimes budget accommodation comes with budget service.
It was our 3rd day in the apartment when the experience became really bad, we got up to shower to find that there was no hot water and no heating. We had become friendly with the staff and informed the duty manager of the issue, we were assured something would happen within the hour. Nothing did.
After 24 hours, we decided it was time to escalate the issue to the owner, as the onsite staff did not seem to be able to assist. The owner did not answer emails via the AirBnB app or my phone messages (the duty manager had given us the direct phone number).
After 24 hours he answered our phone call, he was rude, did not want to speak to a woman (he actually said that!) and refused to refund our money. His solution was to move to another apartment, not really a solution when the boiler was beyond repair.
14) Active listing for location no longer owned by inactive host, guests out of luck
Shared by Laurence from Finding the Universe ➜

When and where did this problem/s with Airbnb occur?
2017 in Paris, France
Can you describe what happened, why was it a nightmare?
When travelling in France we needed a place to stay near Paris for one night that also offered car parking. We found a place that had instant book enabled, and as the booking was for the next day, we booked it, received the AirBnB confirmation, and thought no more of it. The property had nine 5-star reviews, and whilst we didn't hear back from the host, we thought that this wasn't a problem given the short notice.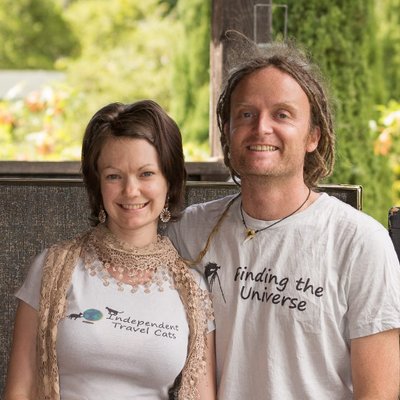 Click to expand the full story
The following day we arrived at the address, and I rang the host on their verified phone number to ask where we should park. At this point it all fell apart – the host said they no longer used AirBnB, in fact didn't even own that apartment any more, and they had no idea why it was still listed on the site. This left us in Paris at 6pm with nowhere to stay. Not ideal!
15) Guests make good on deal with host, host wrongfully lashes out in reviews
Shared by Nick & Dariece from Goats On The Road ➜

We've only had one really bad experience in AirBnB. We were renting in Valparaiso Chile and had a beautiful apartment with a nice view over the harbour. We were in a more remote area of the town, so the wifi was limited. As we work online, we really needed the wifi to work every day so we asked the host to upgrade. She did so and explained that as long as we paid for it, it was no problem. So we stayed another 2 weeks and had great wifi and at the end, we left some money on the table as she requested so that the cleaning lady would give it to her.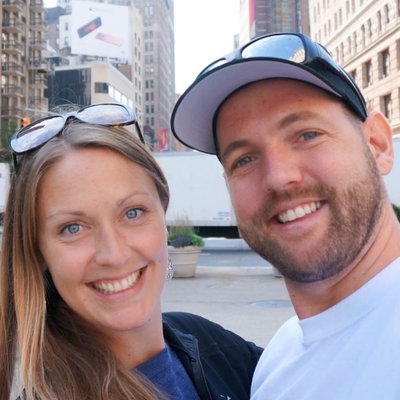 Click to expand the full story
The total was around $30 so on the last day, we left that amount clearly visible under a vase on the kitchen table. Unfortunately, we hadn't seen the cleaning lady in a few days so we were unable to tell her, so we just left a note that said "for wifi".
Well, the money magically went missing and we had a pretty nasty message and a not-so-good review on our AirBnB account. We contacted the owner and after weeks of back and forth, the money "magically" reappeared under the couch while the cleaning lady was preparing for the next guests. We're not sure how the money moved under the couch when we had it held securely under a heavy vase, but at least it appeared. It's never nice to be accused of something you didn't do, especially when it also results in a bad review!
16) Amenities not as listed, strange house rules and rude host make guests uncomfortable
Shared by Chantell from Adoration 4 Adventure ➜

When and where did this problem/s with Airbnb occur?
2016 in Seattle, U.S.A.
Can you describe what happened, why was it a nightmare?
In 2016, my boyfriend and I booked a room on Airbnb in the north suburbs of Seattle. We had been living there for a while and were about to go on a two-month backpacking trip but our lease had ended and my ex still had two weeks to finish work.
As we were staying for an extended period, we specifically choose…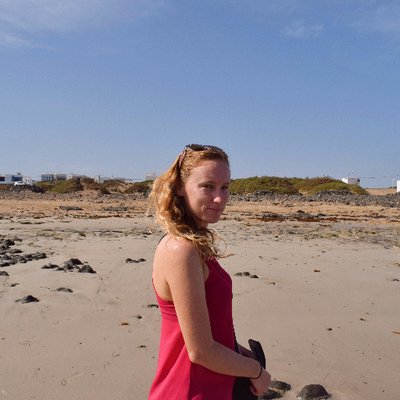 Click to expand the full story
…an Airbnb that said that it had a kitchen. However, once when we arrived the host showed us to our room with a mini fridge and microwave. We explained that as we were not on vacation and staying for a while that we would be cooking basically all our meals and that using just a microwave would make things difficult. The host responded that the main house kitchen was off limit to Airbnb guests and wouldn't even let us bulk cook some rice or pasta.
On top of this, there were two separate lists of rules that were framed on the wall and next to the bed, including a curfew of what time we had to be home by. One day after cooking fish in our microwave we left the window open to air out the room while we went to a soccer game. As one of the rules stated that there were no bad smells allowed, especially as there were cats in the house. The owner texted us to say that we had broken another rule by leaving the window open.
Overall our host was a very strange and unfriendly lady. After leaving we complained to Airbnb but she had updated her listing to state that no kitchen was available except a microwave and mini fridge in the bedroom. Without proof that we had been deceived, it was our word against hers and Airbnb would not help with our case.
17) Guest chooses other listing over host's, so host confirms booking to keep $$
Shared by Adonis from Always Wanderlust ➜

When and where did this problem/s with Airbnb occur?
2016 in Budapest, Hungary
Can you describe what happened, why was it a nightmare?
I was looking to rent a room in Budapest for a month and found one through Airbnb. I messaged the property owner, who responded that it was available and then proceeded to ask for my age and reason why I wanted to rent the room. I responded that I was working remotely and that I was up for my 90 days stay in Romania.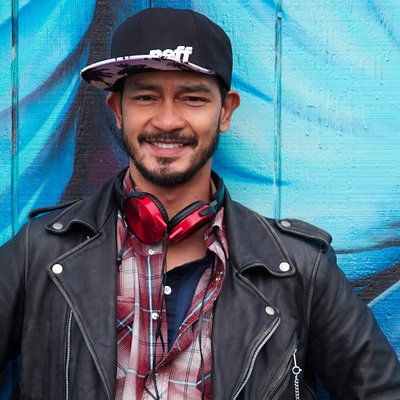 Click to expand the full story
After my response, the property owner sent a booking acceptance to which I accepted – but she did not complete it on her end. She then sent another message indicating she wants a copy of my passport and the company I worked for because I will be sharing the flat with a girl – which did not appear in the ad. I was in a rush to get accommodation as soon as possible and I happen to have found one in another place.
I did not have the time to go hunting for places to scan my passport in Romania nor did I want to deal with all the hassle. I sent the property owner a message indicating that I have accepted another booking and did not want to deal with the hassle of her requirements. Immediately after sending this message, she accepted my booking.
Because of Airbnb's long-term cancellation policy, which states it is up to the host to refund the full amount of the money or not. I would only be entitled the administrative fee of $42 out of the $551 I paid to secure the room – a fraction of the amount I paid! I only learned about this cancellation policy after I accepted the booking and finding this "fine print" on Airbnb's website is an exercise in frustration.
This property owner made away like a bandit and can now rent the room to somebody else to double her earnings. I was caught off-guard by her unscrupulous tactic and Airbnb's ridiculous cancellation policy that I ended up paying a month's worth of rent for a place where I did not stay a single night.
18) Water pipe burst causes guests to leave, but they refused to communicate with host
Shared by Richelle from Adventures Around Asia ➜

Can you describe what happened, why was it a nightmare?
My biggest Airbnb horror story actually comes from the one time I decided to list my Beijing apartment on Airbnb while traveling in the Philippines. A pipe burst under the floor of my apartment and there were puddles forming under my entire living room floor. When my guests arrived, they decided to leave after the first night, which is completely understandable, considering the state of my living room. However, rather than letting me know about the problem, they filed a complaint with Airbnb for a refund. When Airbnb contacted me…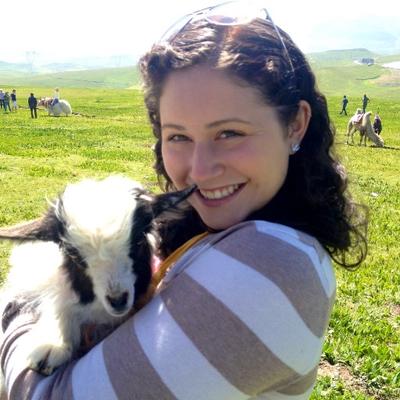 Click to expand the full story
…about the problem, I had absolutely no idea! I had only been out of the apartment for a few days and it was perfect when I left!
My guests never communicated with me again after leaving. They didn't tell me where they put the keys (thankfully they put them back in their hiding place), but the whole situation was a bit of a disaster considering I had to organize someone to come in and fix the pipe. I actually needed my friend to go to my place and check that the keys were still there so that the repairman could get in!
While this would've been a struggle in itself, I happened to be staying at a hostel with non-existent wifi. We technically had internet, but getting it to connect for more than twenty seconds at a time was a miracle. In order to solve this crisis, I had to walk 30-minutes down the road to another guesthouse with a restaurant and good wifi. I stayed there for six hours while I waited to hear back from Airbnb and my friend who was dealing with the repair. What a nightmare!
Thankfully I was able to get the pipe fixed, and my next Airbnb guest was lovely. She and her boyfriend even left behind food for me to use, as well as a desk lamp that I still have!
Renting on Airbnb is a great way to make some extra money while you travel, but for me, it's not worth the hassle after my first disastrous attempt. I think I would only try renting again if I were in town, or I had someone on hand to manage everything for me.
19) Rude and oppressive host ruins birthday party
Shared by Sasha and Rachel from Grateful Gypsies ➜

When and where did this problem/s with Airbnb occur?
2016 in Ubud, Bali.
Can you describe what happened, why was it a nightmare?
In the beginning of 2016, we were living in Bali. We had moved there after living in China for 5 years so my husband could take part in the Darmasiswa Program. Many of our friends still living in China came to visit during Chinese New Year. It was very close to my 30th birthday and my husband wanted to throw me a surprise birthday party. He booked a 4-bedroom villa just outside of Ubud so all our…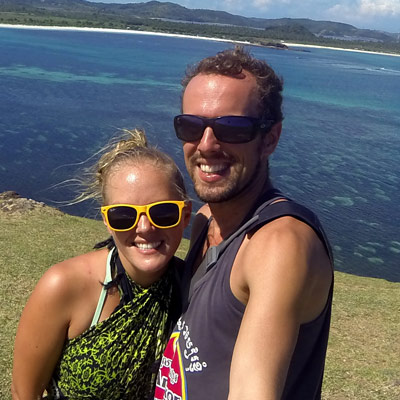 Click to expand the full story
…friends could stay in the same place. He messaged the host beforehand to make sure it was ok for us to have said party. He was very honest and told them that many of our friends were visiting and asked if they could come hang out even if they weren't sleeping there. The host was very nice and told us they loved the idea. The host said it was totally fine to have the party so we booked for two nights.
The host had actually built a little house right beside the villa where he and his wife lived. On the night of the party, he came over relatively early, around 9:30-10 and said a neighbor had complained. So I asked everyone to leave and they did. I walked back next door to tell the host and asked if the volume level was ok. He said yes.
The crowd was down to the people who were sleeping there plus a few others. We were making a snack in the kitchen, talking at a normal volume when he came over and yelled at us for being too loud. He was so rude. So to appease him (and avoid a bad review) we tried being even quieter.
Much later, around 2 am, it was just five of us who were all sleeping there talking in whispers when he came over yet again and asked us why we were still awake, yelled at us again, and looked around to see if there were other people there. We all just stared at him in disbelief that this was happening. None of us said anything and he finally walked away and went back inside.
The next day when we checked out, he apologized profusely and said he didn't know why he had behaved that way. He tried making a few excuses but I was so angry. It was nice that he apologized but it didn't change the fact that he had ruined my birthday party.
The second bad experience happened when we booked a place in Miami over new year's eve. The host had the instant book function turned on. After we booked, he sent us a message saying that he hadn't put in his holiday rates yet and that the price was actually 4 times more than what was listed. He asked us to cancel and rebook for the holiday rates. When we refused, he got nasty, calling us all sorts of names and other insults. Airbnb ended up stepping in and canceling the booking on our behalf and giving us a 20% discount on any other property.
20) A dark hotel room with bed bugs instead of a homestay
Shared by Ivana & Gianni, from Nomad is Beautiful ➜

When and where did this problem/s with Airbnb occur?
2017 in Hanoi, Vietnam
Can you describe what happened, why was it a nightmare?
We just arrived in Hanoi, Vietnam, and were longing for a quiet place while staying with locals who would introduce us to the urban culture of the city. At least this was what we read in their positive reviews: "Helpful, friendly, gave us a lot tips," wrote many previous guests.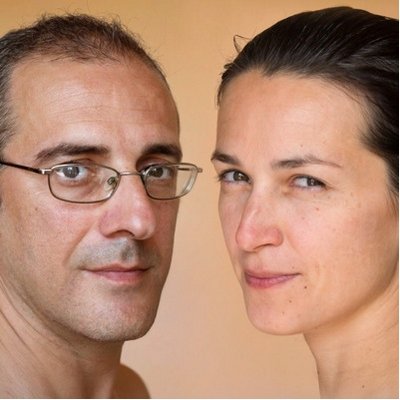 Click to expand the full story
Upon our check-in, there was no local owner, only a receptionist sleeping on the chair at the back of the front hall of a … hotel, not a homestay or a local place as they promoted themselves.
She gave us the keys, and off we went to our room, which looked nothing alike the one we booked. Tiny room with barely any space to walk around the bed, a window facing another wall, which basically made the room completely dark.
When we asked whether she could change the room for the one we booked, she replied all the rooms are occupied. It was too late in the evening to roam around and look for something better, so we remained there just to stay overnight after a 10-hours train ride.
With our outdoor clothes on and almost no sleep because of the bedbugs, we went for the breakfast (toast and tea) for which we waited almost 40 minutes.
Never seen the owner, never got a refund for the stay, but also never gave up finding an honest and friendly host in Vietnam. Luckily, there are plenty of them.
21) Artistic concrete villa leaves scrapes, bruises, guest-sharing headaches
Shared by Amy from The Gypsy Mamas ➜

When and where did this problem/s with Airbnb occur?
2016 in Placencia, Belize
Have you had multiple bad experiences? If so, how many out of your total stays?
I've stayed with Airbnb 9 times with 2 of those being bad experiences.
Can you describe what happened, why was it a nightmare?
We stayed in Belize for three weeks last year, traveling throughout that lovely country, and I was most looking forward to the Airbnb rental in Placencia. The pictures were beyond words, a tropical paradise with custom touches throughout the home.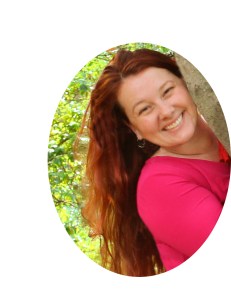 Click to expand the full story
When booking, my first thought was that there was no way this house could fit in our travel budget. When the nightly rental was one third of what I was expecting, we booked it!
There was a reason the nightly rate was so low. The entire house was made of concrete. The couch, a place we could sit as a family at the end of an unforgettable day diving or cave exploring, was made of concrete. Literally a block of concrete jutting out of the wall with a three inch foam pad on top. The beds – concrete. Same concept, a very artistic slab of concrete with a foam pad on top. The doorways were roughened concrete, formed and painted to look like coral reef. The look was visually stunning, but unfortunately the doorway was under six feet tall. My husband is 6'4". Twice he got up to visit the bathroom in the middle of the night, forgot about the doorway in the dark, and came out with bloody scrapes and gashes along his forehead from impacting that artistic "coral".
The shower, an absolutely stunning circular enclosure with inlaid shimmering blue tiles, made us feel like we were surrounded by the ocean. Sadly, the shower door only covered the bottom half of the shower, and the room itself was glassed in with no curtains. Looking out at the palm trees and beach from such a beautiful shower was idyllic, until the gardener walked by.
To make matters even more interesting, the home had an upstairs unit as a separate rental. Our first three days, we were the only occupants. On the fourth day, a family moved in upstairs. Since the home was built entirely of concrete and shaped in a curved fashion to replicate a reef, sounds echoed and funneled from upstairs straight into our unit. Midnight, three a.m., five a.m., every sneeze, cough, argument, toddler replicating the cool howler monkeys famous in Belize, everything funneled right in, amplified by the curved concrete.
We reached out to the owners with no response. We contacted Airbnb with no response. We left feedback, and no surprise, no response. On our sixth day at the rental we had dreamed about for months and had most been looking forward to, we checked out early to a nondescript hotel with "regular" walls and doorways, actual beds, a private shower and insulation between the adjoining guest rooms. This doubled the lodging budget for our last few days, but saved our vacation.
22) Mold, awkward shared spaces ruin business stay in Macau
Shared by Nora from The Professional Hobo ➜

When and where did this problem/s with Airbnb occur?
2017 in Macau, China
Can you describe what happened, why was it a nightmare?
I was in Macau to speak at a travel conference. Problem was, accommodation wasn't covered, and being the gambling capital of Asia (perhaps the world), the average hotel started at $200US/night, which was out of my budget. Thus, I turned to AirBnB for a more "local" and affordable experience. I should have known that I'd get what I paid for.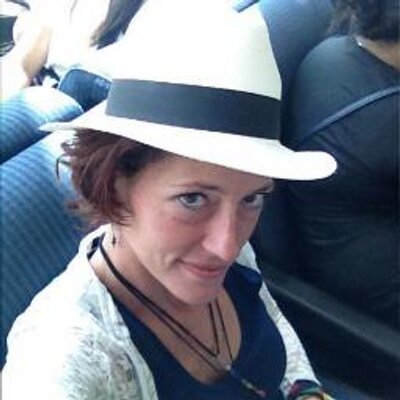 Click to expand the full story
My $50/night got me a windowless room, furniture that was falling apart, an incredibly mouldy air conditioner (this being of primary concern to me), dirty sheets that didn't fit the bed properly, and a grimy bathroom shared with at least three other people. The fellow taking care of the place (who was the little brother of the AirBnB hosts, who I never met in person) was lovely and tried his best, but spoke no English and had a very different definition of "clean" than I.
Although the reviews (which all included excellent ratings) prepared me for a local place that I wouldn't probably want to do much more than sleep in, I wasn't prepared for this level of filth or discomfort. Problem was, even after my first night, I couldn't find anywhere else to stay that was affordable. So because I didn't want to make the duration of my stay uncomfortable, I didn't say anything to the hosts.
Finally, for my last (of five) nights, I found another place. I contacted the hosts to advise them of their substandard conditions, and to cancel the reservation. Although the cancellation policy dictated that I was not entitled to a reimbursement, I asked the hosts for a reimbursement of my last unused night of accommodation. I believe they understood that I could have lodged a formal complaint for a larger refund, so they processed my refund with no arguments. In fact, they thanked me for my feedback (I sent pictures), and assured me they were unaware of the conditions and earnestly wanted to improve the place. I'm not sure if the place is any better for it today; I'm just happy to have escaped without some form of disease!
23) Amenities and host behavior severely lacking, host attacks via reviews
Shared by Kelly and Ryan from Lost and Bound For ➜

When and where did this problem/s with Airbnb occur?
2017 in Goa, India.
Can you describe what happened, why was it a nightmare?
My partner and I had been traveling around India for over three weeks, and were so ready to just settle in an Airbnb for a couple nights, get some online work done, and hangout in our air conditioned accommodation. The owner of the house met us upon our arrival, and seemed very nice but a little off when it came to explaining the house and all of the rules he had.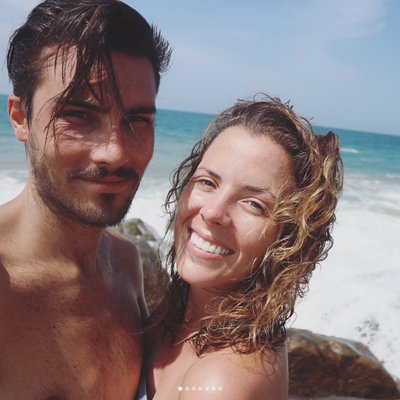 Click to expand the full story
First off there was no wifi, and no A/C in the whole bottom half of the house where we would have liked to spend a lot of time cooking and working online. In the house description, there was no mention of either of these things so our plan to veg out and get work done had disappeared. On the day of checkout (which he requested for us to leave earlier then the check out time), he wanted us to meet him to give him the key, but we had no way to contact him because there was no internet connection! He blamed us for breaking things in his kitchen, and leaving the house dirty, when I can promise you that was not the case. He left us a nasty review, which obviously doesn't make sense compared to all of our positive 5 star reviews. We returned the favor and left him a response, describing how crazy of a person he was, and why you should absolutely avoid booking with him. I looked into it further and saw that he had left EVERY single one of his guests a negative review!
24) Host rents out deceased grandmother's filthy, under-construction home
Shared by Danila from Travelling Dany ➜

When and where did this problem/s with Airbnb occur?
2017, Lazio, Italy
Can you describe what happened, why was it a nightmare?
We booked a tiny little place in Marta, a town in Lazio region, Italy. It was meant to be a lakeside alcove where we had to spend our Valentine's weekend. The pictures on Airbnb were very nice and even if there were just a couple of (good) reviews from other users, we weren't worried. After all, it was Airbnb and they had surely visited the house.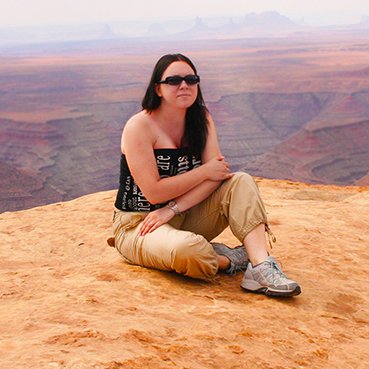 Click to expand the full story
Before to leave our place, we called the owner to give him the specifics on when we were going to get there. Yet, strangely enough, when we arrived at his place, he wasn't home. A long phone call later, we learned that he'd completely forgotten already. It took him one hour and half to return home, during which I called him repeatedly because we wanted to at least visit the town, in stead than just sit outside an empty house. He kept saying he was "almost there", but we still lost a lot of time waiting.
When he finally led us inside, I was baffled. The staircase was raw, dirty and dark. Just like walking into an unfinished building. He claimed that his neighbor was renovating and it wasn't his fault. But once inside we realized that the "alcove" was actually his grandma's house. The old lady had died, and he'd left all of her stuff there, to rent the place without showing any sign of respect. The "usable kitchen" advertised on Airbnb was actually unusable. The only clean surface was a table, everything else was so dirty and smelly that I felt like throwing up. Our bedroom's door was broken so we couldn't lock it and it didn't close properly. But hey, according to the owner, we were lucky as no one else had booked the other room, so we were going to be alone! No need to worry for the lack of doors!
We had no hot water because he claimed that something was wrong but he'd just discovered it, so we'd have to deal with it. The shower wasn't working. There wasn't a towel rack and the bathroom door was just as broken as our bedroom door. Overall the bedroom was more or less clean, but very, very old. We were left with just a tiny lamp (it being a very old house) and in the evening we couldn't even see properly unless we lit the torch apps on our smartphones.
I felt very unsafe, in a dirty house that looked like a mausoleum for a dead old lady, we lacked even the basics: the romantic Valentine's weekend I was hoping for had been ruined.
My husband drove for hours to get us there and because the town was very small there wasn't another available accomodation for miles. After all it was a long weekend and the lake was fully booked already. I hated to ask him to get back in the car and drive some more to see if in that remote area of Italy we could find another place to stay. So in the end we decided to put up with it for one night and the following morning we left the nightmarish house.
25) Horrific, clandestine host blackmails good reviews or no review out of her guests
Shared by Roma & Russell from Roaming Required ➜

When and where did this problem/s with Airbnb occur?
2010 in New York City
Can you describe what happened, why was it a nightmare?
We had been travelling through the United States from Australia for some weeks. This was the era before affordable roaming so we were noticeably offline but kept to our schedule, arriving into cities as planned with no unforeseen delays. We arrived into NYC, and as I had arranged, and made our way to the apartment. We were greeted by an aggressive and disgruntled host who seemed…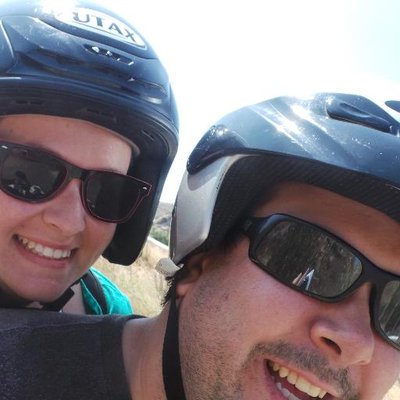 Click to expand the full story
…horrified by our arrival. She ushered us inside quickly, and berated us about our unexpected arrival, despite being on time and the day we'd arranged. The name she gave us throughout the booking process was in fact not her name at all. Resembling some clandestine operation, we were told to call her Rachel (not her real name) and to avoid any contact with neighbours or other guests.
We understood to have booked an entire place, not a room. Something we quickly discovered to be incorrect. The host had allocated our room to another guest staying in this property, then she proceeded to move their belongings out of the room and into the hallway. I was mortified.
She also demanded procession of our passports for security. Not to inspect them but to store them.
We were so uncomfortable we stayed one night and didn't sleep a wink. We walked streets of Manhattan trying to find an internet cafe to book a hotel, ANY hotel, that had availability for the week we were in NYC. No way we could stay there with this very strange woman who rummaged through her guests belongings, yelled at guests and demanded our most valuable documents.
Upon departure we made a lame excuse about a friend being ill and had to leave. I left her an honest but scathing review because I didn't want other guests to experience this host who had stellar 5* reviews. I now know why. In return for a refund of the nights we hadn't stayed, we had to withdraw our review. – A decision I regret to this day.
26) Shabby location in desperate need of repair causes loss of sleep for guests
Shared by Svetoslav from Svetdimitrov ➜

When and where did this problem/s with Airbnb occur?
2016 in Barcelona, Spain.
Can you describe what happened, why was it a nightmare?
In September 2016, a friend of mine and I visited the drop-dead gorgeous Barcelona for the first time. We booked an Airbnb in advance and hopped on a flight to the Catalonian beauty. When we got onto the bus to the city centre, I messaged the hostess saying we were on our way to Plaça de Catalunya (one of Barcelona's main squares). We arrived at the square 30 minutes later and there was…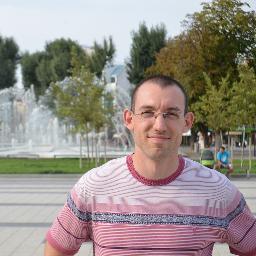 Click to expand the full story
…still no answer.
Since we were with our luggage and she still had not responded, I decided to call her. It took quite a while to wake her up (she was sleeping although she should have been expecting us). She promised to come and pick us up in five minutes. It took her more than 15 minutes. Altogether, we waited for more than half an hour, which could be a bummer after a long flight.
The apartment was at a great place – at an equal distance from both La Rambla (the most notorious street in Barcelona) and Plaça de Catalunya – approximately five minutes. The interior was very pleasant, too. We were shown into our room. On the pictures, it was pretty much the same, but the description of the room did not mention that there were no windows. The room only had a glass door to a minuscule open space. The window on the door was broken and this turned out to be a big issue.
In the tiny open space next to our room were sewer pipes. Every 10-15 minutes, we'd hear very loud noises from stuff passing through the pipes. There was no use in closing the door as the window on it was broken. And since we didn't have an AC, we would have died out of the heat anyway. So, we kept the door open. You can imagine how much sleep we had due to this. One night, there was a brutal thunderstorm and an extremely loud thunder startled us and deprived us of the rest of the sleep we had. We knew the place didn't have an AC, so we couldn't blame the hostess for that, but we were not aware of the broken window.
3) Flooding, midnight intruder, unapologetic host ruin Rome stay
Shared by Kathy from 50 Shades of Age ➜

When and where did this problem/s with Airbnb occur?
2017 in Rome, Italy
Can you describe what happened, why was it a nightmare?
I booked a small apartment through Airbnb prior to visiting Rome this year. Initially I selected an apartment, only to have the owner contact me to ask if I would mind swapping to another apartment in the same complex. I agreed to this as the apartment looked ok according to the photos, and the owner offered a 10% discount as a sweetener.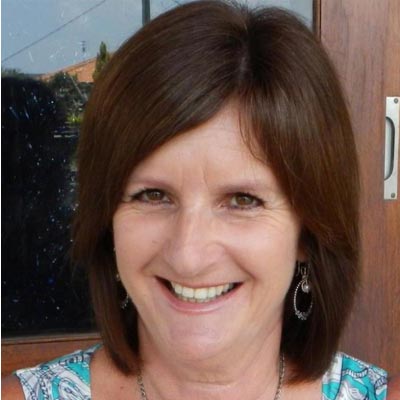 Click to expand the full story
The owner contacted me a few days prior to our eta into Rome airport to ask if we wanted him to arrange for a driver to meet us off our flight. We agreed to this, however when we arrived our baggage was lost and it took hours to sort this out, with no mobile phone reception to contact the driver to say we were delayed.
Understandably the driver did not wait around, so we caught a cab and phoned the owner of the Airbnb who wasn't happy that we didn't contact the driver he'd arranged. He was actually away and told us a friend would meet us at the front of the apartment complex to give us access. We waited for 10 minutes or so and eventually a young man arrived on a motor scooter to let us into the apartment.
Much to our dismay the apartment was located in the basement of the complex and it was dark and dank. When he unlocked the door we discovered the apartment was tiny with one small window with a glimpse of daylight and it had a mouldy stale odour. Otherwise we thought it would be ok for our three-night stay in Rome. It was a case of the photos displayed on Airbnb not actually portraying the apartment in its actual correct light.
The bathroom was tiny and we discovered that when we showered it basically flooded out the entire bathroom and then our wet footprints could be seen on the floor throughout the apartment. It was difficult to get dry with the puddles of water on the floor.
We also found the quilt on the bed was not clean and obviously had not been laundered in between guests.
The second night we arrived back at the apartment after dinner and crept into bed, exhausted after a big day sightseeing. At around midnight we were awoken to the sound of someone trying to get into our apartment. They had a key and were trying to unlock the door, but luckily we had the deadlock on from the inside. We screamed out to the intruders and they went away. It was an extremely scary experience and we slept very poorly after this.
The next day I emailed the owner of the Airbnb apartment to tell him of our scary experience and he replied that it was just the cleaner trying to get in to clean the apartment, but got it mixed up with the one next to it. I quickly responded that it was very strange for the cleaner to be cleaning at midnight! The owner was barely apologetic over the entire incident and offered no compensation. This was our first Airbnb accommodation in Italy and it was not a good start!
28) Horrifically filthy location with no key, host over 3 hours late to check-in
Shared by Heather & John from Roaming Around the World ➜

When and where did this problem/s with Airbnb occur?
2016 in Progreso, Mexico
Can you describe what happened, why was it a nightmare?
We had agreed upon our Noon arrival and got to the house exactly on time. Yet it seemed that no one was home. We waited on the curb in the hot Mexican sun for a half hour before texting the host to enquire about his whereabouts. No response.
Noon then turned into 2:00 pm with repeated texts and never any response. WTF? We had grown hungry, angry, and sweaty.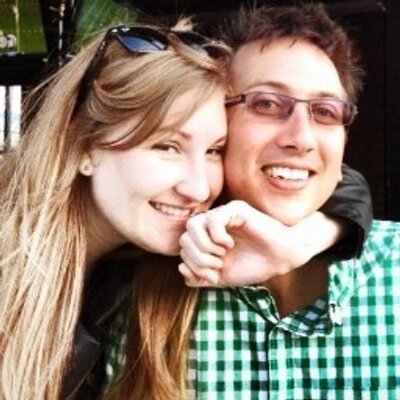 Click to expand the full story
But wecontinued to sit on the hot curbside with all of our luggage, waiting for our host to arrive.
Our frustration was felt by a friendly passerby who said "you guys look like you need a beer." The stranger actually returned a few minutes later with some ice-cold beers to share with us, as he provided a therapeutic ear for us to vent. That was a great turn of events that put a smile on our faces, as we made the most of a bad situation. Yet we couldn't help feeling a little bit like vagrants as we sat stranded on the curb slamming cervezas with our random new friend.
Six beers later, the Airbnb host finally arrived. We bid farewell to the friendly beer-weilding stranger and were eager to be shown to our room. The seemingly stoned Airbnb host arrived dazed and confused, offering little apologies upon showing up nearly THREE hours late. He casually blamed his lack of response on a being on the beach without a wifi connection. But we were willing to put that behind us to enjoy the beach paradise room that we had swooned over online.
Instead, we found a house that was absolutely filthy. That was blamed on a wild party the night before. That indoor pool we saw in the photos had been drained dry. The foosball table was broken and sat inoperable on its side. The kitchen was a disaster. It had a fridge filled to capacity with leftover boxes and rotting food. The sink overflowed with piles of dirty dishes. Disgusting.
We finally made it to our room. It was literally covered by so much dirt and sand that we could have built a sandcastle. Layers of sand! The bed was unmade and the sheets were presumably dirty. There was only one flimsy pillow for us both to share on the bed. Meanwhile, someone's dirty clothes littered our supposedly private bathroom. Gross! After our look of horror, the host simply offered to have a cleaning lady come to take care of the mess the next day.
And while the house did get a thorough scrubbing, we were forced to endure these completely deplorable conditions for our first 24 hours. But that still isn't the worst.
Perhaps most concerning of all is that the bumbling idiot of a host was missing a key to the house, so his solution was to simply leave the front door unlocked during our entire stay. Well, that'll sure make you feel safe & secure staying in Mexico! Unacceptable. Each time we left the house, we would carefully hide our computer and camera underneath furniture amidst the dead cockroach carcasses.
29) Airbnb attracted the wrong type of guests
Shared by Paul from A Luxury Travel Blog ➜

When and where did this problem/s with Airbnb occur?
April 2015 in Kendal, UK
Can you describe what happened, why was it a nightmare?
I was with Airbnb for some time but generally only ever got a) people wanting a deal, or b) people wanting to stay just one night. We don't do one night stays, only a minimum of one week during the season and short breaks (3 or 4 nights) out of season. For whatever reason, it didn't seem to be our target market. Eventually, we had one booking.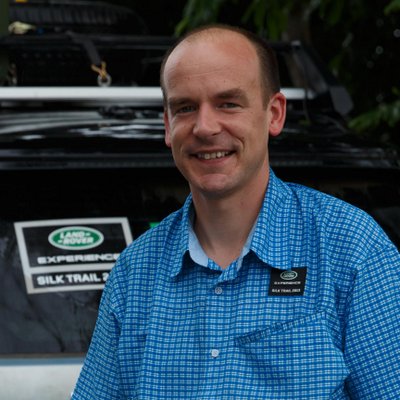 Click to expand the full story
Having found us through Airbnb, they contacted outside of the site to book. They completed our booking form, giving the names of the four people who were going to be staying. The maximum occupancy of our apartment is 4 people and we need to know details of occupants for safety reasons. When our cleaners went in on the morning of their departure, at least 5 people – possibly 6 – were in the process of vacating. Admittedly there was no damage but this is not really the point. All towels had been used when normally this is not the case. Additional blankets that we provide to guests in the unlikely event that they are cold (they've never otherwise been used but we provide them in case) had been used on the sofas for people to sleep there. All the items that we typically provide for free were depleted far more than usual.
This happened out our Kendal Cottages
30) A Host's View: My Worst Airbnb Horror Stories
Shared by Jessie from Jessie on a Journey ➜

When and where did this problem/s with Airbnb occur?
2016 in New York City
Can you describe what happened, why was it a nightmare?
I often get asked if, as a woman living alone, I feel unsafe inviting males to stay in my Airbnb. For the most part I don't, as majority of my guests both male and female have been extremely respectful. Most, but not all.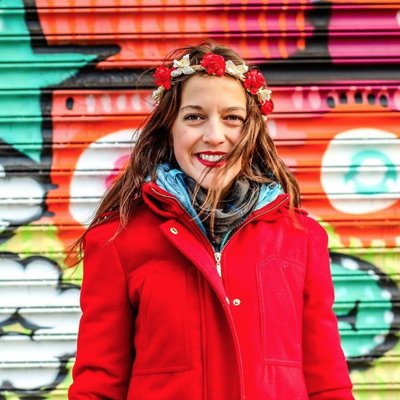 Click to expand the full story
Rich* was a 35-year-old from a small mining town in Australia. He loved to go out, was a world traveler with a fierce curiosity and was covered in tattoos. We hit it off great, and I was excited he'd be with me for a month.
At least at first. This quickly ended as by Day 3 our fast friendship had turned to love, at least in his eyes, seemingly overnight.
I had a date one night and was checking my makeup in the living room mirror, when suddenly Rich blurted, "You know, I don't appreciate you flaunting the fact you're seeing other guys in my face."
I was perplexed. Other guys as in… other than him? WTF?
This was soon followed by, "So, how many of your Airbnb guests have you slept with?"
None! Double WTF.
I told him this was all extremely inappropriate, and things seemed okay once again. As a peace offering, I invited him out for drinks with myself and a group of friends. It was a disaster, but at least it was verified by every single person there that this guy needed to go.
Along with making countless gross sexual comments and advances on me — and having my guy friends give him a stern talking to — he texted me at 3am to curse me out and tell me how he couldn't believe after "all he'd done for me" I'd "treated him like sh*t" and to "f*ck myself."
Either I had amnesia and had totally forgotten we'd had some kind of long term tumultuous relationship or this guy was out of his mind. I was pretty sure it was the latter, and he become the first and only Airbnb guest to date that I had to ask to leave.