Escape the winter, travel to India for a journey of a lifetime!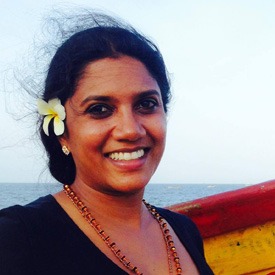 When the snow is blowing and the temps drop below freezing, it's time to start looking for a tropical getaway.
What better country to visit this winter than beautiful India: warm, affordable, visceral, and full of adventures and treasures that you're sure to never forget.
Although: Traveling to such an exotic destination as India can sometimes be a little nerve-racking.
Why not get a custom tour organized by my friend Rohini Grace (pictured above) who founded Goddess Travels (specialized India tour company based in Boulder, Colorado). She'll do all the planning for you: from the sites, to the restaurants, to where you lay your head at night, to finding a bathroom in a busy market place.
Let Rohini take care of all those details for you so you can open your heart and mind and enjoy the experience of a lifetime!
1. Immerse yourself in a different culture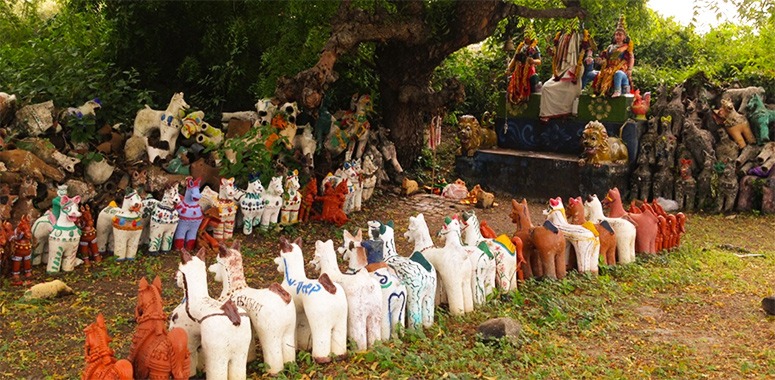 India is like no other place on earth, it's wild, unpredictable, colorful and mind blowing. You will never be the same after a visit to this amazing country. Meet the people, taste the food, enliven all your senses. Just one glimpse will have you yearning for more.
2. Indulge in sugar 'n' spice and everything nice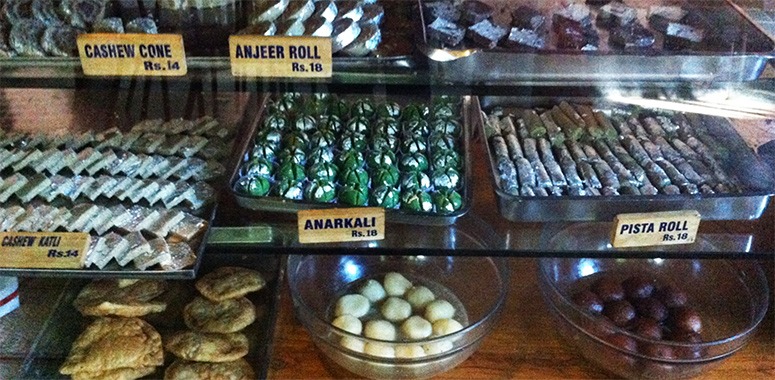 India is a culinary delight. Eat with your hands; try a thali, savor the sweets; taste a fluffy rasgulla floating in rose sugar syrup; enjoy a warm gulab jaman that melts in your mouth; and be sure to indulge in multiple cups of fresh chai. The fragrant spices and rich flavors will certainly excite your palate.
3. Shopping has never been better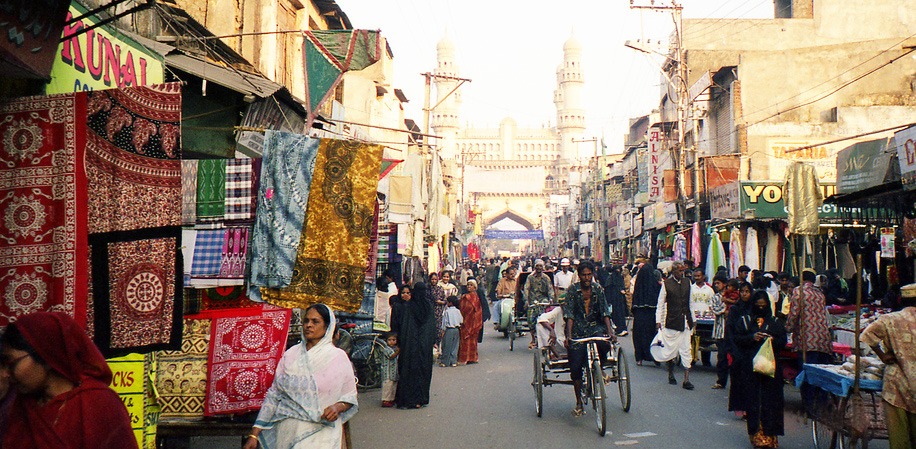 You will feel innately feminine in the rich silks and soft cotton textiles. Buy a pashmina shawl, some bangles and be sure to try the traditional kurtas and saris which are both beautiful and comfortable. You certainly cannot beat the bargain prices.
4. Rejuvenate your Heart, Mind & Spirit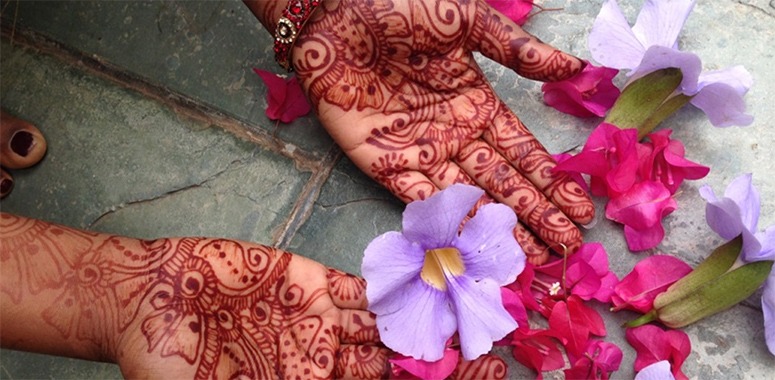 Hike to an ancient temple. Witness an evening puja celebration. Light a candle for a goddess. Sit quietly under a banyan tree or in an inner chamber of a South Indian temple. Get a blessing from an elephant. Do something just for you.
5. Get friendly with a magnificent temple elephant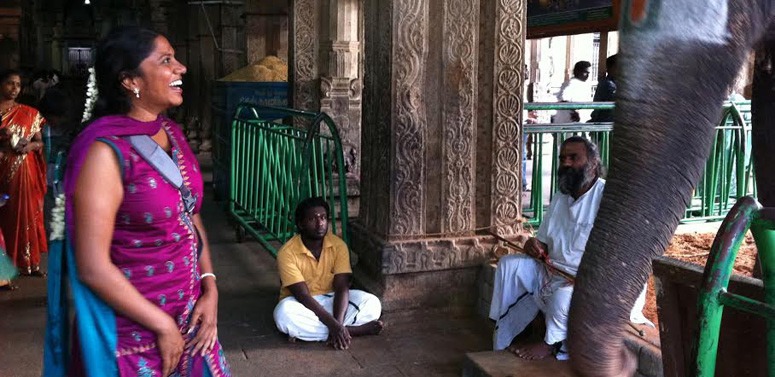 Wander through ancient halls built for kings and queens. The Meenakshi Temple of Madurai, the Brahadeeswarar Temple of Tanjore, and the grand Rock Fort of Trishcuirpapalli, are just a few treasures that will take your breath away. Revel in the grander and splendor of these magnificent treasures and get a blessing from a temple elephant.
6. Watch the sun rise over the bay of Bengal and set over the Arabian Sea all in one day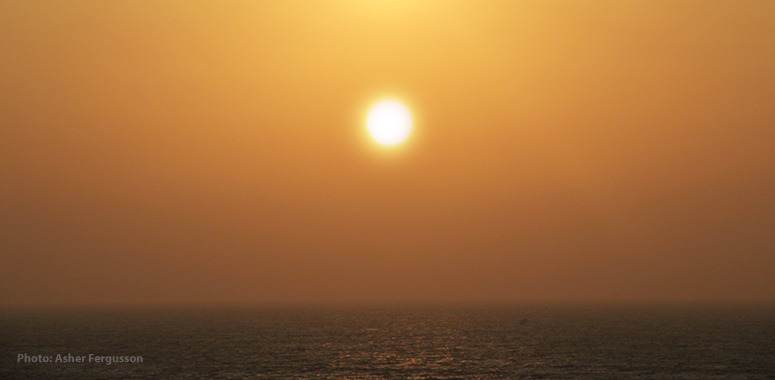 Venture cross country from east to west. Watch the sun rise out of the Bay of Bengal. Follow the light west as it stretches over plains full of temples, the lush hills of the Western Ghats to the lazy back waters of Kerala. Or head south to Kanyakumari, to the southernmost tip of the Cardamom Hills and watch the sunset and moonrise at the confluence of the three oceans.
7. Visit the lovely French city of Pondicherry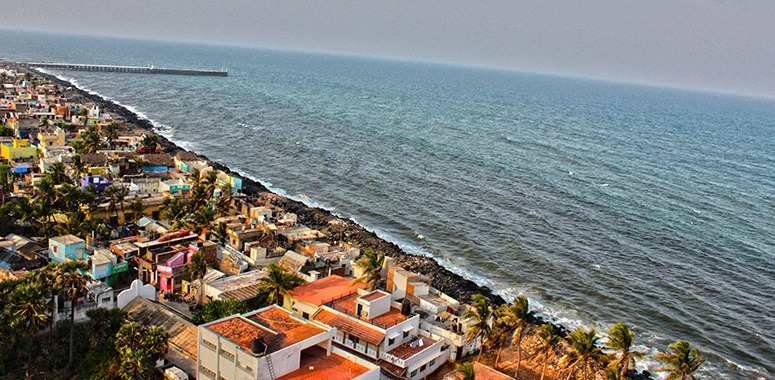 Pondicherry was colonized by the French and still retains heavy French influence. Wander through the city to enjoy the lovely architecture, cobble stone streets, markets, temples, shopping and fantastic restaurants.
8. Circumambulate a sacred mountain by moonlight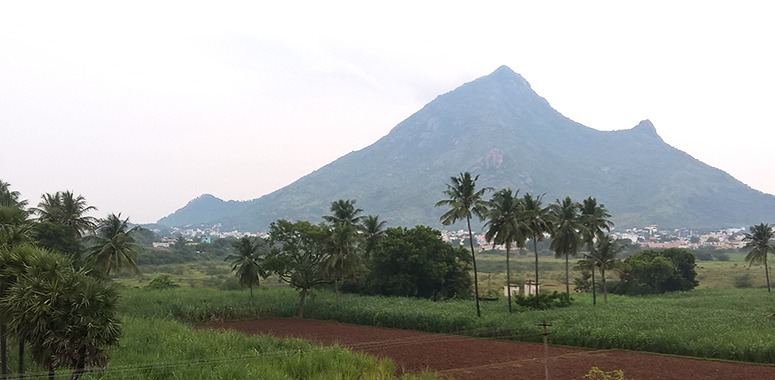 Join thousands on the full moon during this 10 mile pilgrimage around the sacred mountain. Light a candle or several in the many temples around the base.
9. Experience the exquisitely scented flowers everywhere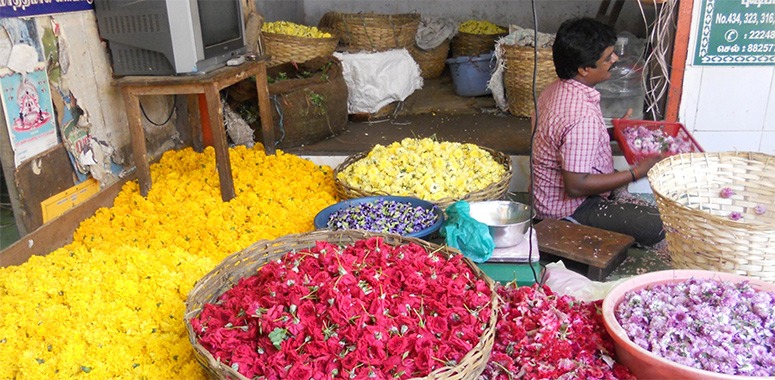 Baskets upon baskets of jasmine, garlands of marigolds and roses. Take the time to wander through the abundant flower bazaars of South India. Rich cacophonies of color, scent and beauty like you have never seen before.
10. Stroll through old tea plantations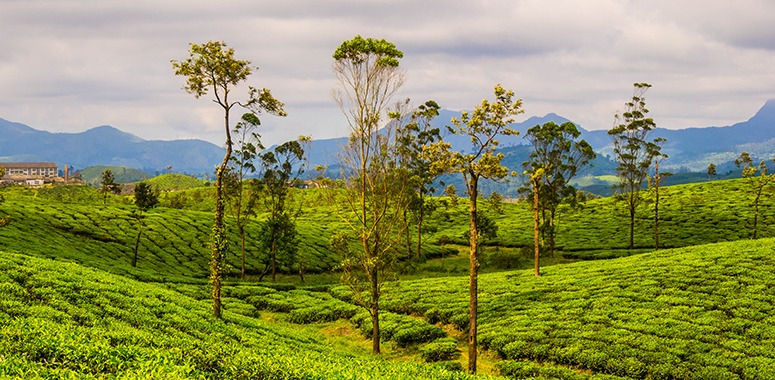 Periyar is famous for its enormous tea, coffee, pepper, and cardamom plantations. The park is the home of sambars, wild boars, elephants and antelopes which can be occasionally seen on the banks of the river. Enjoy afternoon tea and a stroll through the lush plantations.
11. Cycle the back roads and glimpse timeless village life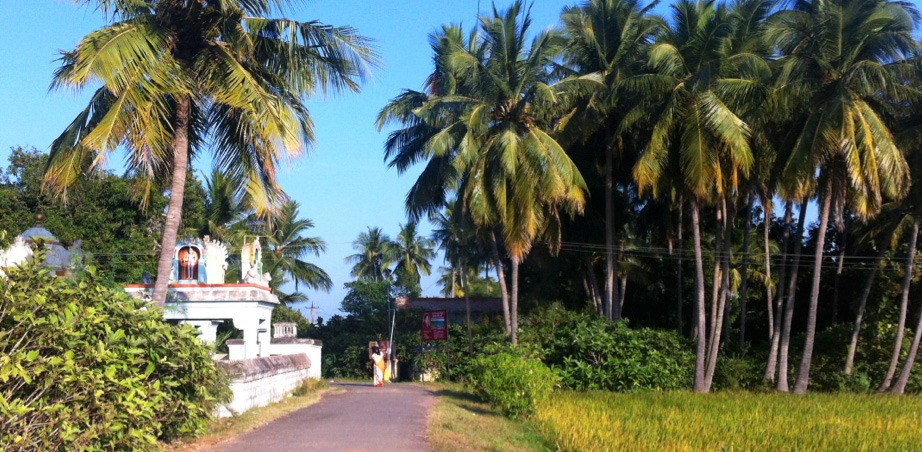 Meet the locals and glimpse a view of life a thousand years ago. From the roaming water buffalo and cows, to the coconut fields and hidden temples, there is so much to explore and enjoy in the colorful rituals of rural Indian village life.
12. Attend some unique and colorful festivals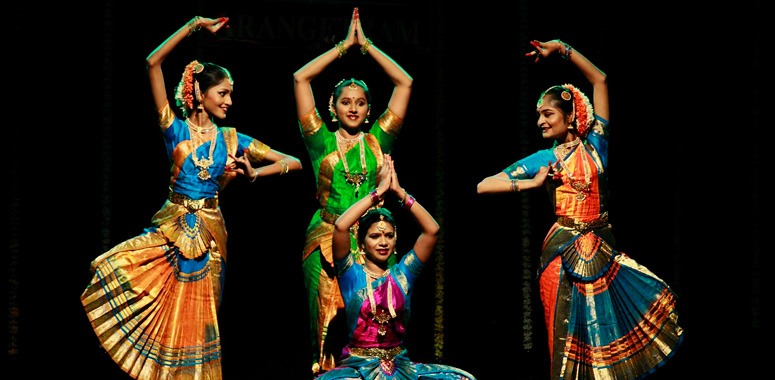 Mamallapuram Dance Festival takes place the month of January. The festival showcases a range of classical and folk dances from all over India with a backdrop of ornately carved stone temples.
13. Celebrate the holidays South Indian style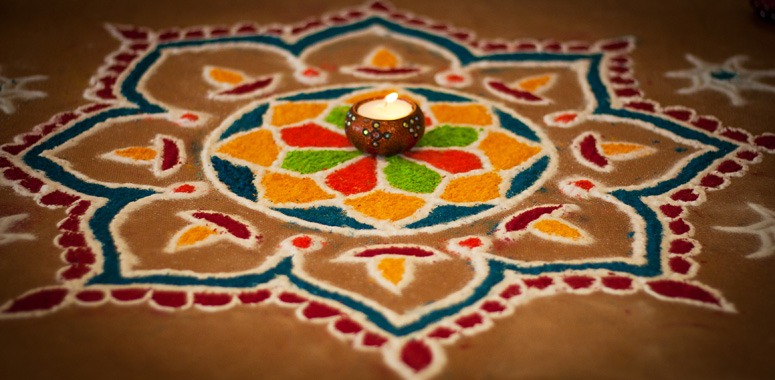 Celebrate Pongal, a color festival in South India which celebrates the thanksgiving for the plentiful harvest received. Beautiful kolams (pictured above) are created along with houses adorned with flowers and running cows through the villages. Try some of the delicious Pongal breakfast dish.
14. Eat spicy food – if you dare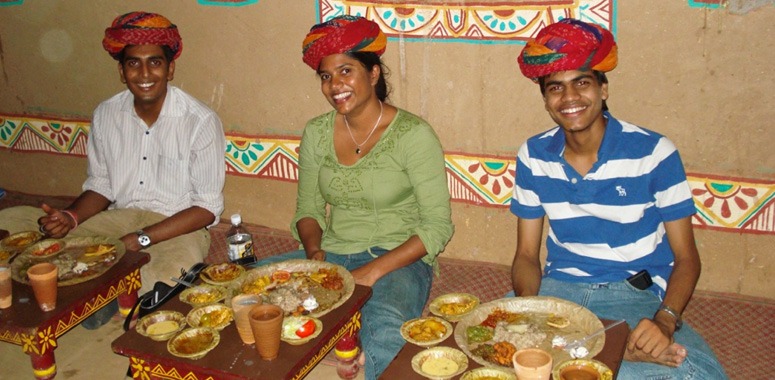 Thalis are a specialty meal that should not be missed, made up of a selection of a variety of dishes. Try the sweet, salty, bitter, sour, astringent and spicy delicacies on one beautiful platter, always served with a heaping of rice and warm chapatis or naan bread. All for less than US$2.
15. Relax & unwind with a rejuvenating spa treatment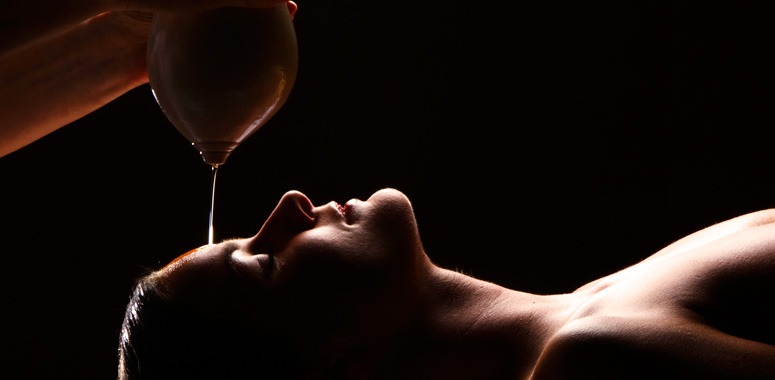 Shirodara is a form of Ayruvedic spa treatment which involves having warm oil (coconut or sesame) poured continuously onto your forehead for an extended period of time. It's an absolutely sublime experience not to be missed. If you have anxiety or insomnia this should fix it in one session – it's amazing!
16. Take a sunset boat ride on the sacred river Ganges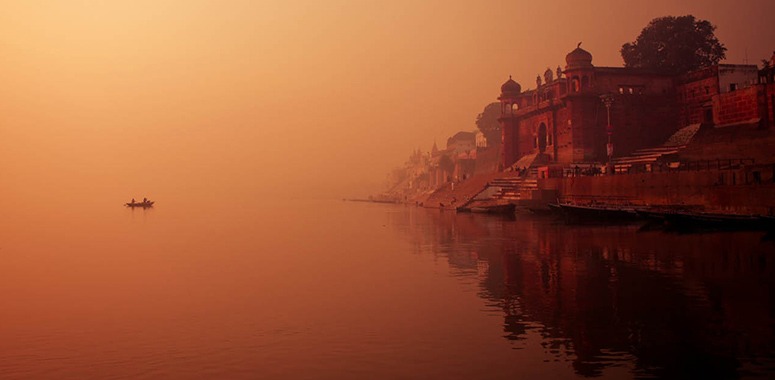 Take an evening boat ride on the sacred Ganges River and light a candle on the water. Revel in the evening pujas as holy men chant deeply at the water's edge. Or enjoy the sunrise and watch the celestial morning ablutions on the river.
17. Wander through palaces, imagine the life of a Raja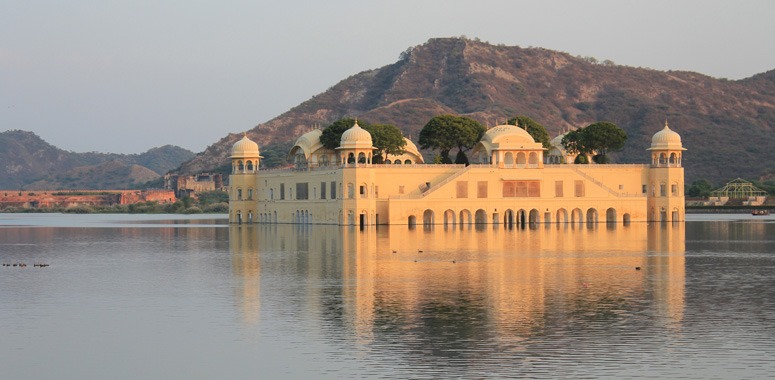 Enjoy the lavish grounds, forts and architecture of the royal (Raja) palaces of India. Discover the rich history of the royal Indian families throughout the ages. These stunning monuments are located all through the country.
18. Touch the great Lord Shiva's feet atop Arunachala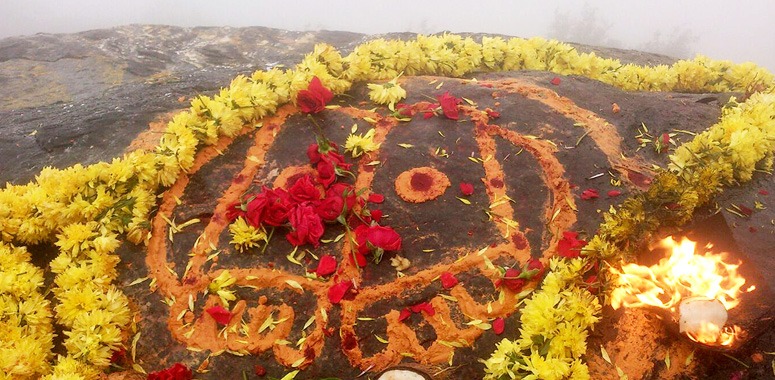 Hike to the top of the sacred mountain, Arunachala. Enjoy the incredible view of Tiruvannamali and the surrounding areas. Breathe in the fresh air as you hike past hill cave dwellings inhabited by saints and sadhus. Remove your shoes and climb to the rocky plateau where you will find an etching of the great god Lord Shiva's feet.
19. Sit inside the marvelous Matramandir and meditate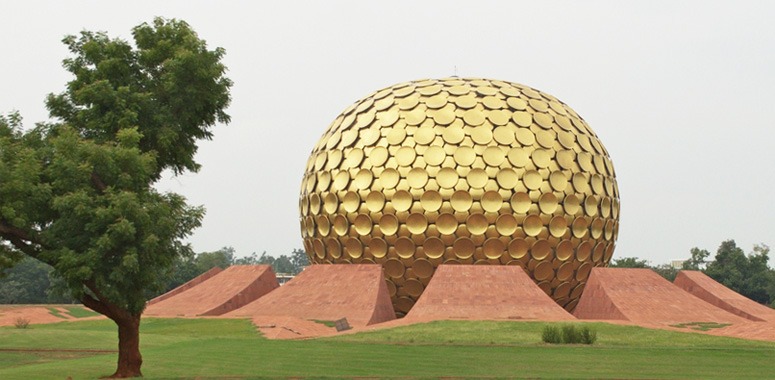 The Matrimandir took 37 years to build, from the laying of the foundation stone at sunrise on 21st of February, 1971 — to completion in May, 2008. It is in the form of a huge sphere surrounded by twelve pedestals. The dome is covered by golden discs and reflects sunlight, which gives the structure its characteristic radiance. Inside this central dome is a meditation hall known as the inner chamber – this contains the largest optically-perfect glass globe in the world. The Matrimandir, and its surrounding gardens in the central Peace Area of Pondicherry is fully open to the public by appointment.
20. Chillax on a gorgeous Keralan beach like Varkala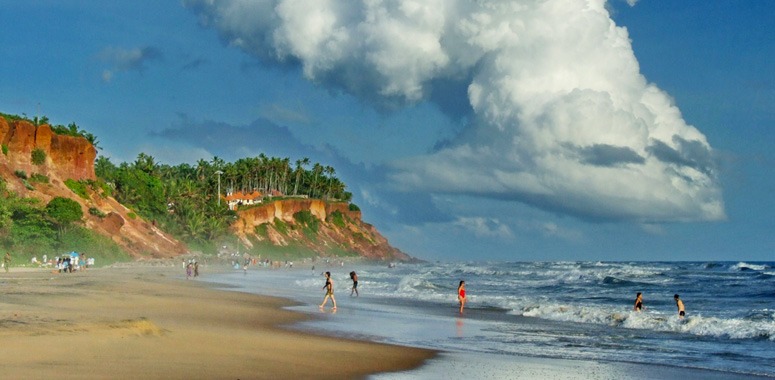 Escape the winter blues with some beach time at Varkala. This gorgeous seaside town is a must stop for all those ocean lovers out there.
21. Discover the Troy of the East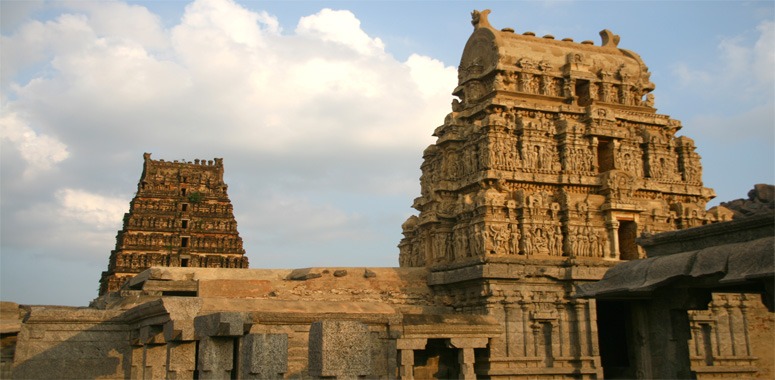 Gingee Fort in Tamil Nadu is one of the surviving forts in South India. The fort is ranked as the most impregnable fortress in India and was known as the Troy of the east by the British. A hike though steep stone staircases showcases beautiful views and age old architecture.
22. Enjoy the romantic beauty of the Taj Mahal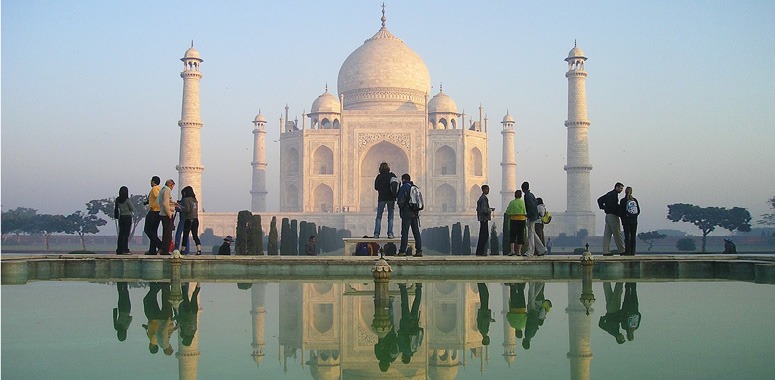 This tribute to the loveliness of womanhood, and one of the Seven Wonders of the World is not to be overlooked. Make sure to visit this jewel which is stunning anytime of the day. Only thing is to watch our for scammers.
23. You don't have to do it alone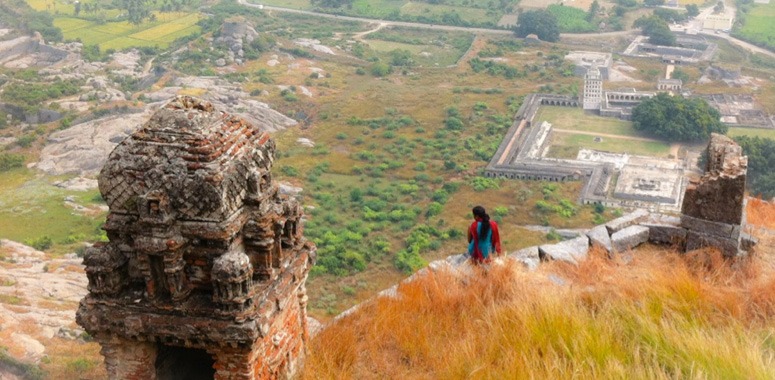 Let Goddess Travels take care of all your India travel needs.
Whether it's a solo journey or you just need help booking a train or finding a driver and a place to stay. Custom tours offer a personalized experience and your own dedicated Tour Director to show you around.
They'll help you design your own tour, whether that means coordinating your visit around a special event or adding excursions exclusively for your group. When you travel on a customized tour, you can tailor your trip to the interests of your group and count on a personalized experience every step of the way.
Consider one of Goddess Travels' custom tours for maximum comfort and ease. Check out www.GoddessTravels.com for more info and to make that dream trip come true.
Bonus Tips
Download my Free Step-By-Step Guide to India travel. It has everything you need to know to maximize your enjoyment of India. Also check out my newly updated blog, "17 Must Have Items for India Travel Including What NOT to Bring" – there are some important tips.
---

Rohini Grace grew up in Pondicherry India. She has spent the last few decades shuttling between the East and West. She is currently based in Boulder, Colorado and is the owner of Goddess Travels, which specializes in Custom Tours to India. These India trips combine the beauty, spirit and culture of the country in a safe and controlled way. Rohini is offering $100 off any of her packages with the coupon available HERE.
Last updated: January 25th, 2016
You may also like…
---
---
---
---