Kerala is one of my favorite states in India…
It's warm, lush, visceral, luxurious and the people are so sweet! 🙂 I've been to Trivandrum, Kovalam and Kochi but would love to explore more of this beautiful part of South India.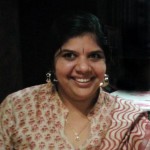 So I contacted my friend Sunu Philip (pictured) from Paradise Holidays, Kochi to share what she thinks are the top 11 places to see and things to do in Kerala.
Here is what Sunu had to say:
Kerala has been the favorite destination for diverse types of international travelers for more than 600 years!
I've hand-picked this list for you to consider including on your next trip to Kerala.
1. Take a romantic boat ride on the Keralan backwaters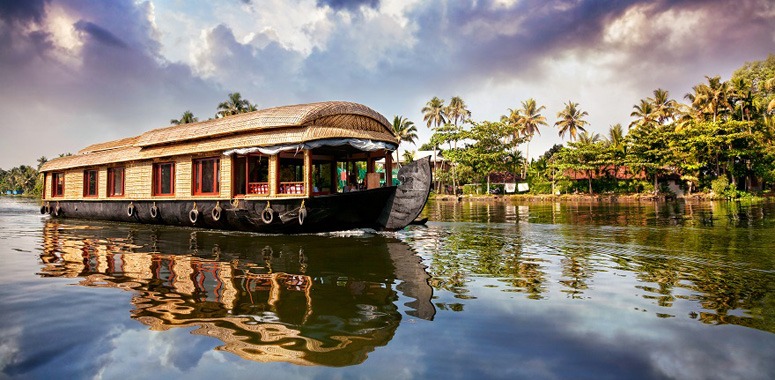 What are backwaters in Kerala?
The "backwaters" are a network of 1500 km of canals made up of 38 rivers and 5 large lakes extending across the state.
They are lined by gorgeous saltwater lagoons, swaying coconut trees—and enchanting coconut plantations with picturesque mountains serving as a backdrop.
As you travel by boat you'll observe the traditional village life: fishermen looking for their next catch, coir (coconut fiber mat) making, and many more stunning sights.
This network of waterways, inlets and canals thrives during the August-March tourist season.
2. Go to Thenmala for some mild (or sometimes wild) adventures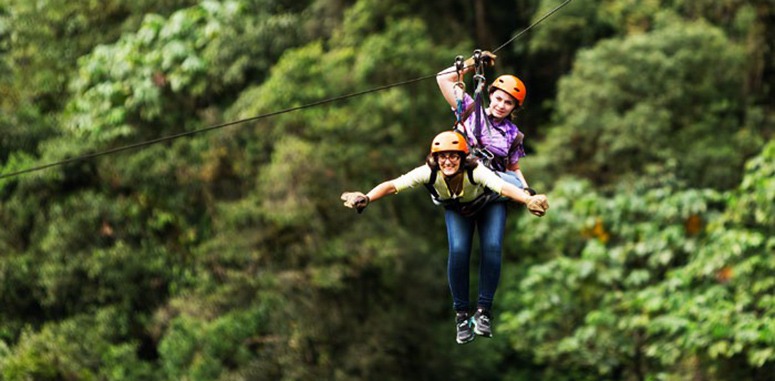 If the spirit of adventure is coursing through your veins, you must visit Thenmala in Kerala, or "Honey Hills", as it is literally translated in the local language.
Thenmala, though small, is a unique eco-tourism destination located right at the foothills of Western Ghats and at a distance of about 72 kilometers from Thiruvananthapuram, the capital of Kerala.
As part of the eco-tourism activities, you can enjoy a flying fox ride (pictured above), rock climbing, kayaking, river crossing, traverse elevated walkways and trek through nature trails.
You can also visit the Shenduruney Wildlife Sanctuary and the Deer Rehabilitation Center.
3. Enjoy the classical dances of South India in Cheruthuruthy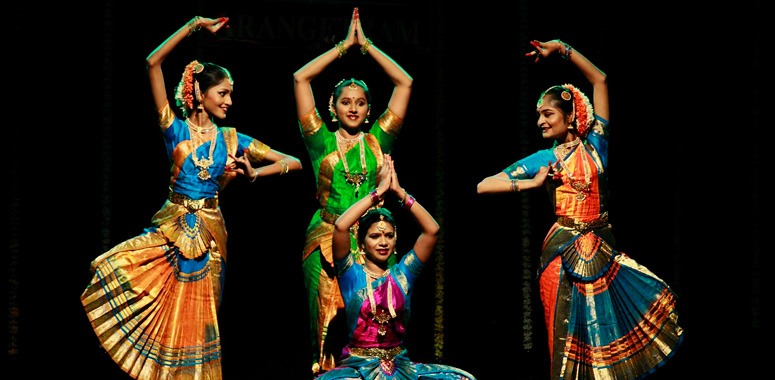 Cheruthuruthy is known for this style of ancient dance. You will have the opportunity to watch ritual and classical dances like koothu and koodiyattam.
The typical art forms of Kerala include: Kathakali, Krishnattam, Kolkali, Oppana, Thullal, Mohiniyattam, Thiruvathirakali, Koodiyattam, and many more.
4. Take a stroll at one of the countless historical landmarks, forts and royal palaces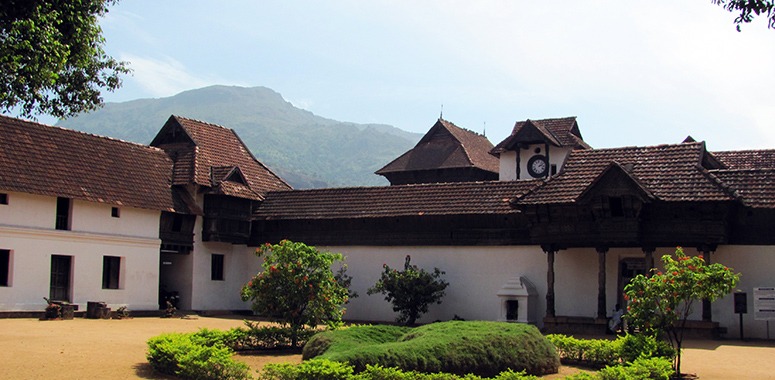 Kerala is well-known for its rich cultural heritage. You should visit Ernakulam, Palakkad and Thiruvananthapuram to really experience it. Some of the most important architectural monuments in the district of Ernakulam are the Thripunithura Hill Palace, The Kerala Museum and Bolgatty Palace.
The greatest architectural treasure comes in the form of Padmanabhapuram Palace (pictured above), situated in Thiruvananthapuram (Trivandrum). In Palakkad, you can also visit the Tipu's Fort, another important historical monument of Kerala.
5. Pay homage to a Hindu god at an ancient temple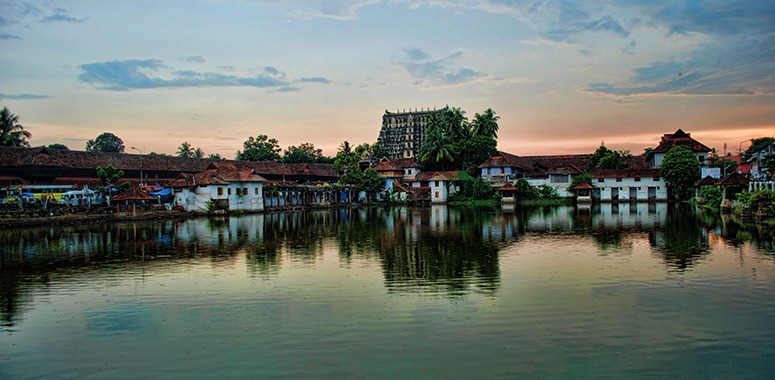 Like most of India, Kerala is a land that has deep-rooted religious significance and a visit through at least one major pilgrimage destination would help you experience the spiritual power. Here are just a few of the most famous temples and other pilgrimage destinations in Kerala:
Sri Padmanabha Swamy Temple (pictured above)
Ambalappuzha Sree Krishna Temple
Sree Guruvayoorappan Temple
Chendamangalam Jewish Synagogue
Cheraman Juma Masjid
Kodungalloor
Chettikulangara Bhagavathy Temple
Kurishumala
6. Marvel at the majestically beautiful Athirappilly waterfalls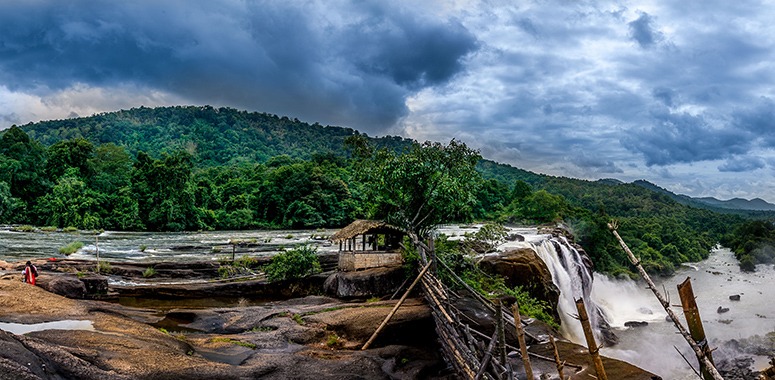 Athirappilly and Vazhachal are two wonderful waterfalls situated on the edge of Sholayar forests and you can view them on a trip to Thrissur which is the cultural capital of the state. The waterfalls are situated at a distance of 5 kilometers from each other, and are awe inspiring to witness in person.
The waves thrashing against the rocks and water plummeting from the rocks above creates a magical musical rhythm. People often report having sublime experiences at these waterfalls where they are reminded of the true beauty of life.
7. Indulge in a farm-to-table feast at Kumily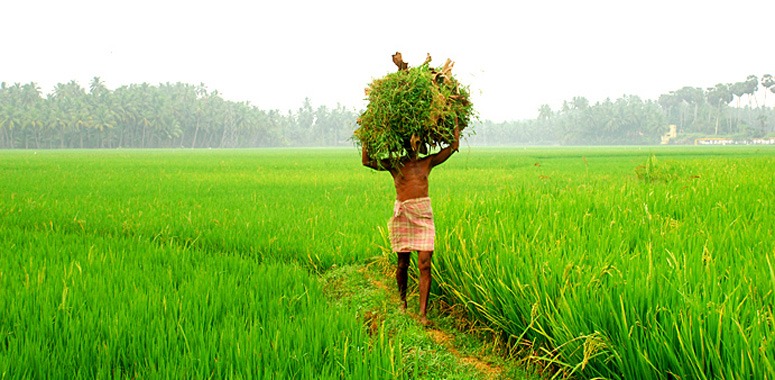 Farm tourism is a growing industry in Kerala and why shouldn't it be? After all, Kerala is predominantly a land of agriculture. So when tourists visit Kerala, they often make it a point to visit the vast green fields and chat with local farmers. Kumily is a picturesque little village offering excellent opportunities for tourists to enjoy a taste of farm life.
Apart from marveling at the mountains that kiss the clouds, you can also enjoy the fruits of organic farming, feed the ducks and hens in their pens, take a delightful bike ride in the idyllic setting or simply gaze into enchanting depth of the scenery. You can also visit a local farmer and have a sumptuous feast, known as Sadya (a typical Kerala feast), with their family at their house. Kumily is located at a road distance of 164 kilometers from the Kollam district of Kerala.
8. Explore the amazing history of Fort Kochi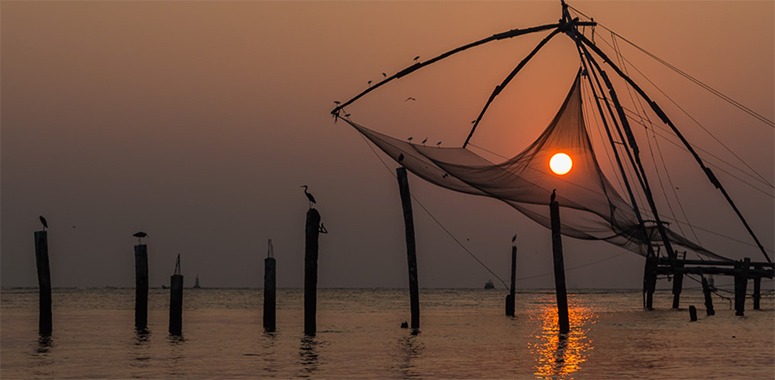 A visit to South India would not be complete without a visit to Fort Kochi, the stunning and disarming town steeped in history. You can spend several days there marveling at the interesting relics of a bygone era.
Worth visiting would be the Fort Immanuel, a monument that bears witness to the strategic alliance between the Monarch of Portugal and the Maharaja of Cochin.
Walking by the fort would take you along the shores of the Arabian Sea where several vendors would likely try to lure you into buying some of their souvenirs. You should have a taste of the sweet tender coconuts and sumptuous sea food here.
Bastion Bungalow, Vasco-da Gama square, Parade Ground, Chinese Fishing Nets (pictured above), Pardesi Jewish Synagogue (built in 1568) and David Hall are the other worthwhile attractions of Fort Kochi.
9. Take a magical hike up Agasthayakoodam mountain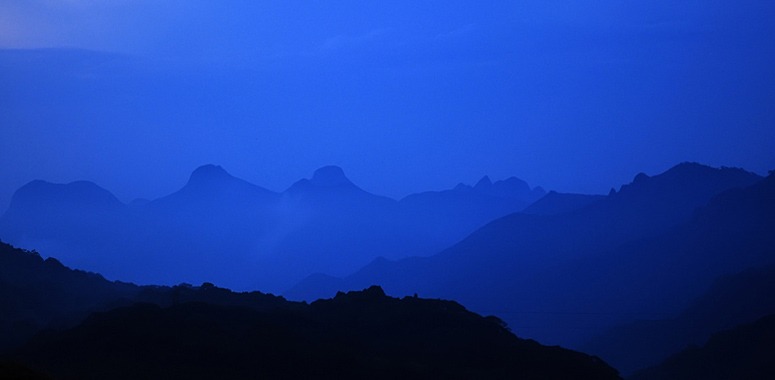 If you are physically fit and love hiking, then you must visit the Agasthayakoodam, situated just 35.5 kilometers from Thiruvananthapuram. The mountain is a part of the Sahyadri range and is situated at a height of 1,890 meters (over 6000ft) above sea level. As the second highest peak in Kerala, it would take only the strong and fit to climb the hills of Agasthayakoodam peak.
Once you climb the peak you can feast your eyes on incredible views. You may also find rare medicinal herbs and plants that are indigenous to this area. The belief is that a great sage, Sage Agasthya once lived here. You will have to book in advance if you want to trek up this mountain because only a limited number are admitted every year. Women are not allowed to climb up the peak.
10. Shoot an endangered Tiger at Periyar National Park with your camera of course! 🙂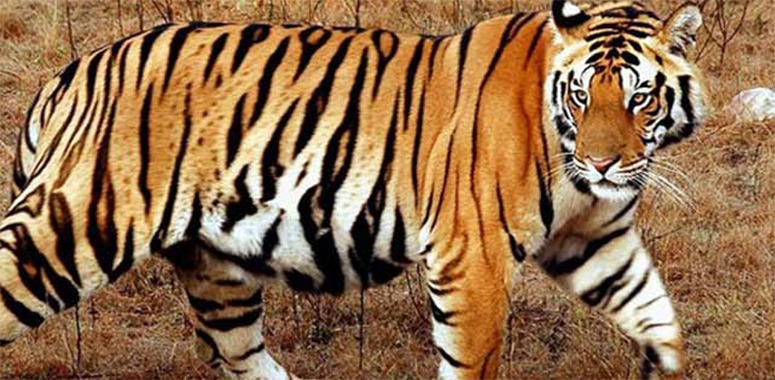 How about delving deep into the forests of Periyar and enjoying the thrill of adventure when you see wildlife in close quarters – in their natural habitat?
You can do exactly that at the Periyar Tiger Reserve, in Thekkady, and at the same time, revel in the sweet aroma of the spice plantations and gaze at the unending chain of hills and mountains. The panoramic views provide an idyllic setting for adventure and trekking.
11. Relax on a spectacular Keralan beach such as Varkala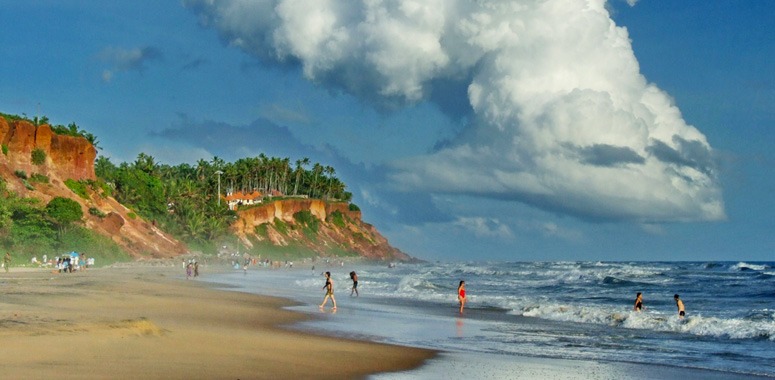 Kerala has 370 miles of Arabian Sea coastline and has some of the most beautiful beaches you'll ever see. Varkala (pictured above) is an excellent choice and is one of the best places to escape the chaos of modern life and to simply read a book while sunbathing. Other nice beaches are: Kovalam (although it's very touristy), Marari Beach and Kannur Beach.
Kerala is a wonderful destination, with its own share of mystery, adventure and romance. Wouldn't you like to sample a taste of Kerala during your next visit to India?
You can check out The Ultimate Travel Guide to India for more tips and resources to assist you on your next trip to India!
---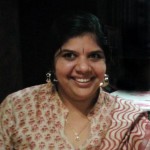 Sunu Phililp is the Inbound Marketing and Creative Head for Paradise Holidays, Cochin – a Kerala based tour operator. She loves reading, exploring new places and trying out new cuisines!


---
Last updated: March 10th, 2016
You may also like…
---
---
---
---