Updated on by Asher Fergusson
W
ith everything there is to do in San Diego – from surfing to beach-going to the incredible zoo and Sea World – it's no wonder it's a confusing destination to pack for.
We've put together a simple guide to what to wear in San Diego, what NOT to bring, and other things you shouldn't forget for your vacation.
Don't forget to check out our FAQs section – we cover the most-asked questions for this destination to help make your trip as stress-free as possible.
What to Pack for San Diego – 17 Essentials
---

There's nothing worse than wasting precious hours of your vacation in coffee shops waiting for your phone to charge. This tiny portable charger means you can have both a full battery an uninterrupted day! Just toss it in your purse or daypack and you're good to go!
---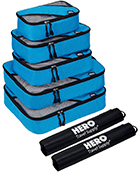 Packing cubes are the best way to streamline packing and unpacking. You can separate your belongings into groups and only open the cubes as you need them. They help you save space in your bag and shorten the process of packing and repacking.
Available on HeroTravelSupply.com with an exclusive 15% discount using the coupon code "HERO".
---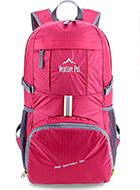 This daypack is great for carrying a few extra belongings during a full day of exploration. You have room for a camera, water bottle, sweater, and snacks. It helps you keep all of your belongings all in one, compact place. Yet, at the same time, it is fully collapsible so it won't take up any extra space in your suitcase.
---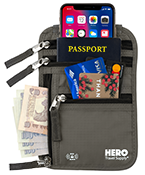 A neck wallet is a must-pack for San Diego. Keep your valuables organized and secure by wearing it beneath your clothes. This way, you keep things like your wallet, keys, and smartphone all in one place and tucked away out of the reach of pickpockets.
---

The glare from the sun is amplified any time you're on the water. If you have sensitive skin, protect yourself from a painful sunburn by using a rash guard if you plan to spend an extended period of time in the water.
---

If you're planning to do any swimming or surfing while in San Diego (and you should!), be sure to do your part to protect the health of California's coast by purchasing biodegradable sunscreen. The fishies will thank you!
---


A VPN is essential to use any time you travel. Whenever you connect to public sources of WiFi, such as in internet cafes, airports, and hotels, you'll need to make sure you're protected from potential hackers looking to steal your identity and sensitive information. Connecting to a VPN is a quick, easy way to do just that! It can also help you get around paywalls on popular news sites that restrict monthly article views, as an added bonus!
---

Whether you're surfing, cycling, or exploring San Diego on foot, a waterproof action camera is a great way to capture the highlights of your trip to show off to your friends and family back home. This one's great because it's relatively inexpensive, small, and durable.
---

It's important to stay hydrated when you're out in the sun all day, but buying single-use water bottles is hard on the environment as well as on your wallet. Pack a reusable water bottle so you never find yourself feeling parched.
---

San Diego is nothing if not a beach town. This beach bag is perfect for toting around the essentials for a day at the beach and stylish enough to wear around town. It also comes with an insulated cooler in the bottom so you can keep your snacks and drinks cool all day!
---

A splash-proof Bluetooth speaker is a wonderful way to kick the party up a notch whether you're at the beach or hanging by the pool. This speaker is awesome because it's small and portable so it's easy to toss into your beach bag and bring it to start the party wherever you go!
---

Protect your travel budget by purchasing insurance. You'll have peace of mind knowing you're covered if any of your precious belongings are stolen, lost in transit, or damaged during travel. Your trip should be fun and not stressful, and World Nomads can help take the pressure off.
View their plans at WorldNomads.com ➜
---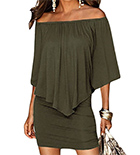 San Diego is full of awesome restaurants and home to an exciting nightlife. You'll definitely want to bring at least one gorgeous dress to fit in with the locals when you spend an evening out on the town. This one is great because it can easily be dressed up or down with the right accessories!
---

Essential on any beach vacation, a waterproof phone case can be a lifesaver. Don't worry about leaving your expensive smartphone on the beach while you take a dip in the ocean, simply bring it with you and even snap a few underwater pics while you're at it!
---

A quick dry towel is a staple in every traveler's suitcase. They are soft and compact, meaning you can easily use it as a bath towel in your accommodation or throw it in your bag for a day at the beach! Don't visit San Diego without one!
---

This sand resistant beach towel is exactly what your San Diego vacation needs. Keep your beach towel sand free as you soak up the warm California sun. Make clean up easy at the end of the day with a single shake and leave all the sand at the beach!
---

When you're spending the day out under San Diego's hot sun, there's no doubt you'll find yourself sweaty, stinky, and in need of a quick freshening up. Toss these deodorant wipes into your purse or daypack and feel and smell cleaner in an instant!
Other San Diego packing list items to bring
---
What to wear in San Diego
---
San Diego is the epitome of a southern California beach town, and with an average daily temperature of 70 degrees, this city lends itself to comfortable, beachy attire. You'll fit right in shorts and a t-shirt, a sundress, and flip-flops. If you're the type of person who enjoys dressing up, you can absolutely do so without looking out of place, but the majority of locals dress casually.
Of course, your style of dress will vary depending on what types of activities you have planned, but generally speaking, stylish warm-weather clothing is ideal. Be sure to pack a pair of comfortable walking shoes for strolling the city's beautiful streets and parks.
What should WOMEN wear in San Diego? – (Click to expand)
When visiting San Diego women should plan to wear comfortable, stylish clothing. A sundress or shorts and a t-shirt are everyday outfits for local women, and visitors should plan to wear the same. Wedge sandals or dressy flats can transform your daytime outfit into an evening look for dinner out. If it happens to be cool in the evenings change into jeans and a blouse for extra warmth.
Flip-flops or sandals are a comfortable footwear choice for beach days and hot weather, but if you're doing a lot of walking opt for lightweight sneakers for additional arch support.
What shoudl MEN wear in San Diego? – (Click to expand)
More often than not you'll find local men in San Diego dressed in shorts, a t-shirt, and either flip flops or sneakers. With this in mind, visiting men will feel right at home in casual, beachy ensembles. When it comes to a night out, nice jeans and a collared shirt are usually sufficient for dinner in a nice restaurant. Be sure to pack a light jacket or sweater for the evenings, as the proximity to the ocean can make for cool breezes.

What are seasons like in San Diego?
---
WINTER (December, January, February)
Winter is the wettest season in San Diego, but that isn't exactly saying much, and it generally averages about 2 inches of precipitation per month. During these months the average daily temperature is in the mid to low 60's, though there may be the occasional hot day. If visiting during this season be sure to pack layers; you'll likely be warm during the day and cool at night. A rain jacket is good to have on hand in case of emergency, but typically rain showers don't last for long.
SPRING (March, April, May)
Spring is pleasant in San Diego. It is dry, and the temperature usually averages in the mid 60's. It does tend to be cool at night (in the mid-50's), so it's important to bring warm layers for early mornings and evenings, but generally, you'll be comfortable in shorts (or jeans) and a t-shirt.
SUMMER (June, July, August)
San Diego summers are usually quite warm, with temperatures averaging in the high 70's. However, mid-May through June can often be foggy and chilly, at least for part of the day. As always, light layers are a great way to ensure you're never too hot or too cold. Generally speaking though, you'll be comfortable in beach attire throughout this season.
FALL (September, October, November)
Autumn in San Diego is one of the most pleasant times of the year. Often the summer weather carries over through October, meaning the days are pleasantly warm while the beaches are no longer crowded. Again, it's wise to wear layers at this time of year, as the temperatures can be brisk in the evenings. A pashmina or a lightweight fleece is the perfect remedy for chilly weather.
Dressing appropriately for San Diego activities
---
Beaches/Surfing – San Diego is home to numerous beaches which are great for everything from surfing to beach volleyball to sunbathing. If you're planning to spend a day in the sand be sure to pack a beach bag packed with a water bottle, extra sunscreen, and an action camera to capture your day. A sunhat and a swimsuit coverup or rashguard will help protect you from over-exposure to the harsh rays.
Hiking – San Diego County is home to seemingly endless hiking trails, including the famous Torrey Pines state reserve. If you're headed on a trek be sure to wear sturdy hiking shoes, athletic shorts, and take plenty of water as dehydration can sneak up on you quickly in the dry heat. Additionally, a hiking first aid kit is always a wise addition to your daypack.
Brewery Tour – San Diego and the surrounding areas are home to a steadily increasing number of breweries, all of which offer refreshing beverages to combat the heat. There's no need to dress up for an excursion like this. You'll feel most comfortable in jeans (or shorts), a t-shirt and sneakers, or a sundress and flip-flops. Be sure to wear comfortable shoes that are easy to walk in to avoid taking a spill while buzzed.
Nightlife – Downtown San Diego features a collection of lively bars and nightclubs. If you decide to spend a night on the town, you'll need to be mindful of the dress code many of these institutions enforce. For men a collared shirt is essential; some locations may permit you to enter in jeans while others may require slacks or, at the very least, chinos. You'll also need to wear dressy shoes — sneakers won't cut it. These dress codes are more forgiving toward women, but usually, the safest bet is to wear a dress paired with heels or flats. A small crossbody purse is a smart choice for carrying just the essentials.
What NOT to bring to San Diego
---
1)

Don't overpack
– There's nothing worse than paying to check a bag full of clothes you never end up wearing. Keep your wardrobe simple and comfortable for San Diego. Choose stylish, practical pieces that can be repurposed for multiple occasions. Instead of bringing an excess of clothing, save space in your suitcase for souvenirs!
2)

Fancy jewelry
– The culture in San Diego certainly caters toward the beach oriented. There's rarely a need to dress up. Unless you have a specific occasion in mind which calls for jewels, leave your fancy jewelry safe at home as you're not liable to wear it in this beach town.
3)

Lots of Cash
– It's never wise to carry large quantities of cash when traveling. Fortunately, San Diego is a large city, and reliable ATMs are easy to locate. Instead of taking large sums of money, pay with your credit or debit card for large purchases and withdraw cash as needed.
4)

Heavy layers
– While San Diego can have cold days, there's no need to bring really bulky clothing. Light layers are ideal for accommodating the heat and the chilly evenings. Save space in your luggage by leaving your thick winter layers at home.
5)

Fancy clothes
– While surely you can find the occasion to wear elegant clothes in San Diego, it's just not necessary. Unless you are planning for a specific event that requires formal wear, leave it behind.
6)

Hair dryer
– With weather as pleasantly warm as San Diego's, there's really no need to pack a hairdryer with you. Your hair will undoubtedly air dry in minimal time. Additionally, most hotels provide a small hair dryer as part of the bathroom amenities.
What NOT to wear in San Diego
---
Packing for a laid-back beach town such as San Diego is pretty straightforward. Avoid anything formal, and instead opt for casual, stylish pieces that will be comfortable in warm weather. When it comes to footwear, it's common to see locals living in flip-flops or sandals, but if you're planning to do a lot of walking favor sensible shoes and save the sandals for beach days. You can count on San Diego to offer t-shirt weather year round, so avoid wearing heavy layers because you'll regret it when the sun comes out (which is most of the time!).
FAQs about traveling to San Diego
---
What is the best time of year to visit?
Autumn is the very best time to visit San Diego. The weather is reliably good, and the crowds have diminished as vacationers are mostly back to work and school. You won't have to fight with traffic or space on the beach. The weather is also more reliable during the fall — early summer can be foggy, but fall is typically clear and comfortable.
What are some of the popular attractions?
San Diego is mainly a beach destination. With miles of scenic, sandy beaches, you won't be able to resist the allure of the coast. Many visitors opt to surf (or take surf lessons), but you can also rent bikes and cruise along the coast, or simply spend a day lounging in the sand.
If you're too restless to spend your entire vacation on the beach you can enjoy the scenery of the surrounding hills. Plan a day hike in Torrey Pines state park! Afterward, reward yourself with a flight of craft beers from one (or many) of the local microbreweries.
What is the easiest way to get around in San Diego?
Like most of California's big cities, it is easiest to navigate San Diego in a vehicle. A rental car will enable you to explore beyond the downtown core and take in some of the incredible beaches or parks up the coast. If you're not keen on renting a car, or you're planning only a few excursions further afoot, Uber is a cheaper, more convenient alternative to taking a taxi. And for the active traveler, much of the city can be easily explored by bicycle.
What type of food do they eat there?
The standard fare in San Diego is quite similar to what you would find anywhere else in the United States. However, because the city is so close to Mexico, you can find mouthwatering Mexican food all over the place. You definitely can't leave town without eating a few tacos or a burrito.
Where is the best area to stay?
The best area to stay depends slightly on the nature of your trip, however, typically it's ideal to stay near the water. After all, the beaches are incredible. Mission Bay is a favorite family-friendly destination because it is conveniently located near many activities, such as beaches, cycling, and SeaWorld.
Coronado or La Jolla are beautiful spots on the coast which offer vast expanses of sandy beachfront. La Jolla also happens to be a great surfing destination and the home of Torrey Pines state park, a favorite attraction for hikers.
If you prefer a more urban experience, consider staying in downtown San Diego. In the heart of the city, you'll find plenty of bars, restaurants, and cafes. You'll be located close to the water, but not on the beach. You'll also be a short drive from Balboa Park and the San Diego Zoo.
What is there to do in Balboa Park?
Balboa Park is a historical site near downtown San Diego that features over 15 museums, gardens, and the San Diego Zoo. It is also host to many performing arts events. Needless to say, there is something for everyone in this landmark. Because there is so much to do, you'll need to plan your trip carefully in order to fit it all in. You can buy a Balboa Park Explorer pass at the visitor center which will grant you discounted admission to many of the attractions.
How far away is Tijuana, Mexico from San Diego?
Tijuana (or TJ as the San Diego locals refer to it), is located just 16 miles south of downtown San Diego. It may seem very quick and easy to get there, but it can be difficult to predict how long it will take to get across the border. Sometimes the lines are quite long. The recommended method for visiting Tijuana is to take the trolley from downtown San Diego to the border and then cross on foot. If you're planning to cross the border, be sure to bring proper documentation.
---
Other North America packing lists you may like…
Alaska | Arizona | Appalachian Trail | Austin | Banff NP |Beach | California | Canada | Camping | Chicago | Colorado | Cruise | Day Hike | Denver | Desert Trip | Destination Wedding | Disney | Florida | Glacier NP | Grand Canyon NP | Grand Teton NP | Havasupai | Hawaii | Honeymoon | Kalalau trail | Kauai | Key West | Lake trip | Las Vegas | Maui | Miami | Moab | Myrtle Beach | Nantucket | New York | Oregon Coast | Orlando | Pacific Crest Trail | Portland | Quebec | Road Trip | RV Trip | San Francisco | Seattle | Sedona | Texas | Washington, D.C. | Wisconsin Dells | West Coast Trail | Yellowstone NP | Yosemite NP | Zion NP
Please note: We have over 200 packing lists covering practically every popular travel destination in the world. Access them all on our packing list overview page ➜