Updated on by Asher Fergusson
W
hether you're planning on living out of your backpack throughout Europe during a gap year, or doing a summer stint in Asia, packing for a long backpacking trip can be tricky.
You'll want your pack to be as lightweight as possible, while also bringing along everything you'll need for your travels.
Here's my list of 17 must-haves for the ultimate backpacking adventure. Plus, I also include some tips on what to wear, what NOT to bring, and answers to top backpacking FAQs.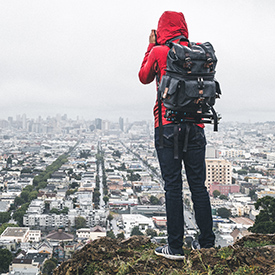 Backpacking Packing List – 17 Essentials
---

Your backpack is obviously the absolute most crucial piece of backpacking equipment. It should be lightweight, properly fitted, spacious enough for all of your gear, but compact enough to not be too cumbersome. The best models have built-in whistles and sometimes even compasses!
If your backpack isn't fitted correctly, it will distribute weight extremely uncomfortably (and unsafely) on your back and shoulders, which can cause long-term problems and short-term misery during your trip (trust me – I've only just healed from a backpacking injury sustained because I borrowed a pack that didn't fit my long torso).
If it's not waterproof, you run the risk of your items getting wet. Why is this a big deal? Because you'll have little to no time to dry those items during the time you're stopped and camped, and you can't sleep through the cold night in wet gear and without dry protection from the elements. Even 60-degree nights can feel like you're in the arctic if you're soggy, and that's dangerous.
---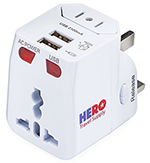 This device is something worth investing in for any world traveler, and you'll absolutely need one if you plan to charge any electronics practically anywhere outside the US. A quality adapter is key, because super cheap adapters tend to be glitchy and can result in damage to your electronics. This one comes with surge protection via a safety fuse and it has a built-in spare.
---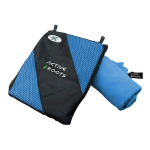 This one from Active Roots is a must. Regular towels take forever to dry and weigh too much. If you need to pack up and move to your next destination quickly before your regular towel is dry, you'll end up with a heavier, mildewy and smelly backpack. This quick dry travel towel dries super fast so that you can fold it up and stash it away sooner.
---

During your backpacking adventure you're sure to encounter at least a few rainy days. Be prepared with this compact, windproof umbrella that can withstand the weather even during those intense thunderstorms. It also comes with a convenient carrying case that allows you to store your wet umbrella without getting surrounding items in your backpack wet.
---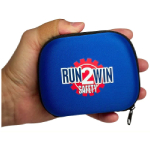 Anything can happen while backpacking, and a first aid kit filled with bandaids and neosporin will come in handy at some point, no doubt. I've had blisters, splinters, scrapes, cuts and burns happen while on the road, and have thanked my lucky stars for my first aid kit more times to count! You don't want to risk infection, so play it safe and pack a kit.
---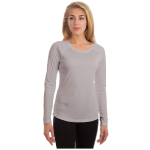 Before you even think about packing for a backpacking trip you need to do extensive research about your destinations. If you're going to be doing mostly hiking and outdoorsy things, bring mainly dry fit (fast-drying) clothing made from synthetic fabrics. If you're venturing through Southeast Asia (any time of year) bring a swimsuit and lightweight linen pants.
---

When you're living out of your backpack and moving from one place to the next, it's easy for your backpack to get super disorganized. Packing cubes make it easy to organize all of your stuff however you see fit, allowing you to easily to find whatever it is you're looking for quickly.
---

Weather permitting, camping is a great way to experience a new place (and save money) while backpacking. In countries throughout the world, campgrounds are available, usually without reservation.
If you're planning on camping, bring along a lightweight weatherproof tent, and other gear if necessary. When I say "lightweight," I really mean lightweight. Though it may be a little more expensive, opting for the 2 lb sleeping bag rated to keep you warm up to -25 degrees is ALWAYS better than going for a heavier bag. Same goes for tents – backpacking tents are back-savers, and are well worth the investment. Every single pound counts, especially if you're going to have to carry any water with you.
---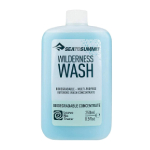 Limiting toiletries is usually my number one issue when packing for a trip. It helps to downsize on bottles by pouring face wash and body wash into smaller containers. My best advice is to bring toiletries that serve many purposes, like this Wilderness Wash. It can be used as shampoo, soap, laundry detergent and dish wash. It's super concentrated, so one little bottle can last for a few months!
---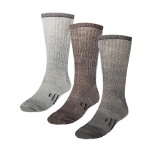 These socks are completely necessary if you're planning on hiking, or surviving any sort of cold weather. Wool socks let your feet breathe and keeps them at a good temperature. They're also quick drying. I like to bring two pairs with me, so that on long hiking trips I can alternate between the two and wash them frequently, since they dry overnight.
---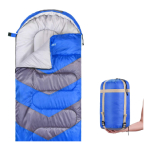 If you're backpacking through colder areas, definitely invest in a sleeping bag with an appropriate temperature rating. Even warmer climates tend to see severe temperature drops at night, especially if there's wind or rain involved. My lightweight sleeping bag liner has become my best friend since it even keeps me comfortable and protected against bedbugs in questionable hostel beds! Remember: any time you're backpacking, it's absolutely crucial to choose the lightest bag possible that still has the right temperature rating. Invest in a quality lightweight sleeping bag – yo'll be incredibly glad you did.
---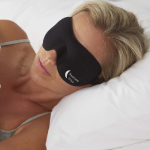 The iconic travel duo. I can't sleep anywhere without these two. On the road, you never know what kind of roommates you'll get. I've had big-time snorers, late-night talkers, and super loud coughers. Sleep is important, so make sure you bring along these two items.
---

Especially when your backpacking, staying at hostels and often on the move, it's important to have all of your important items safely tucked away and well organized. A neck wallet makes your credit cards, passport and other important documents easily accessible while keeping them inaccessible from pickpockets.
Available on HeroTravelSupply.com with an exclusive 15% discount using the coupon code "HERO".
---

Cold mornings and bad hair days (there will be some bathrooms you just can't bear showering in) call for a good hat. Bring one that folds up nice and small, and comes in a neutral color like this one.
---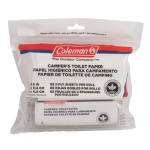 If you're backpacking through back country or parts of the world that don't provide toilet paper in public restrooms (I'm looking at you, Asia), make absolutely sure to bring your own toilet paper. Compostable, biodegradable is best. Be sure to check local pack-in-pack out requirements, too, to see if you need to carry out your own… ahem… waste.
---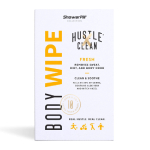 There will be days in which you won't have the energy or the option to shower. For days like this, athletic wipes will come in very handy. A wet-wipe-shower will keep you semi-clean and smelling good (enough)!
---

If you're planning on doing a lot of walking or hiking on your trip, bring appropriate shoes. It's a good idea to try on a few options in-store and then spend a few days walking around in them before committing to bringing a pair of shoes on a backpacking trip. These are my go-to hiking shoes, and can nearly always be found on my feet or hanging on the outside of my backpack.
Other packing list items for backpacking
---
What to wear while backpacking
---
When you're packing for a backpacking trip, less is always more. Bring and wear clothes that fold down small, dry quickly, and can be mixed and matched. I usually bring a pair of black leggings, a pair of shorts, a sundress, and a few tops in neutral colors. A lightweight jacket is a good thing to bring no matter where you're headed. Comfort and dual-purpose items are key, and always research weather ahead of time!

What NOT to bring while backpacking
---
1)

Jewelry or valuables
– Leave the diamond necklace and designer wallet behind. Don't make yourself a target for pickpockets, and ease your mind knowing your important things are safe at home.
2)

Extra toiletries – No matter where you're going, you can usually find what you need locally, toiletry-wise. Bring enough shampoo & body wash to last you a week, then buy as you go to cut down on weight.
3)

Jeans – Jeans are never comfortable, and are super heavy! Don't weigh yourself down with denim. Instead, opt for hiking pants or leggings, which are more comfy and take up much less space in your backpack.
4)

Bulky towel – Regular bath towels are just too big, and don't dry fast enough. Bring one of these, and you'll end up with an overstuffed, smelly backpack.

5)

Things you can buy at your destination
– Research ahead and find out if you really need to bring that extra deodorant.
6)

Too many outfit options/shoes – The weight that you put in your backpack really adds up. A lighter pack will make for a happier trip and happier you.
7)

Laptop – Unless you're a digital nomad and you need your computer for work, leave it at home. Download any important documents to Google Drive and work from your phone, if possible.
8)

Books – Cut that weight and get yourself a kindle. Books will seem incredibly heavy in your backpack after a while!

FAQs about Backpacking
---
1) Why shouldn't I bring cotton clothing?
Cotton clothing takes up more space than clothes made of synthetic fabric. It also takes longer to dry, and traps sweat while you're wearing it. Opt for dry fit clothing when possible.
2) How do I choose the right backpacking gear?
Do a lot of research, check out travel blogs, read reviews, and ask advice from salespeople at stores! The folks at REI are very educated on their merchandise and will totally hook it up with the gear advice.
3) Is backpacking for me?
Why not? Everyone can benefit living out of a backpack for a bit. There are many ways to backpack, and it doesn't always have to mean budget-travel. Using a backpack to travel is just a convenient, low-maintenance way of getting around.
4) What's the difference between backpacking and regular traveling?
Simply put, it's the difference of using a backpack versus a suitcase! The art of backpacking connotes freedom and thriftiness, but doesn't necessarily mean you have to sacrifice comfort.
5) Do I need reservations at hostels?
Sometimes. If it's peak-season where you're traveling, book at least your first few nights ahead of time. Websites and apps like Hostel World and Booking.com are amazing resources.
---
Other packing lists you may like…
2-Week Trip | 3-Day Trip | Baby Packing List | Baby Travel Gear | Bachelorette | Beach | Birthright | Bonnaroo | Burning Man | Business Trip | Cabin | Camping | Canoe Trip | Car Camping | Carry-On | Castle Trip | Cheerleading Camp | College Dorm | Convention | Cruise | Day Hike | Deer Hunting | Desert Trip | Destination Wedding | Diaper Bag | Digital Nomad | Disney | Disney Cruise | Elk Hunt | Fall | Float Trip | Flight | Girl Scout Camp | Girls | Glamping | Golf Trip | Honeymoon | Hostel | International | Island Vacation | Kids | Lake House | Long-term | Men's Packing List | Minimalist | Motorcycle | Moving Abroad | Music Festival | Overnight | Peace Corps | Resort | Road Trip | Round The World | Ski Trip | Snowboarding | Spring Break | Study Abroad | Summer Camp | Summer Vacation | Teen | Theme Park Trip | Toiletries | Toddler | Tropical Vacation | Ultralight | Wedding | Winter Vacation | Weekend | Zoo Trip
Please note: We have over 200 packing lists covering practically every popular travel destination in the world. Access them all on our packing list overview page ➜